Hi Guys, welcome to my build thread.
It all started with trading my 2010 reg cab 4x4 5 speed in on my new 2013 reg cab 4x4 auto with bucket seats.
How it Sits Now 1-20-13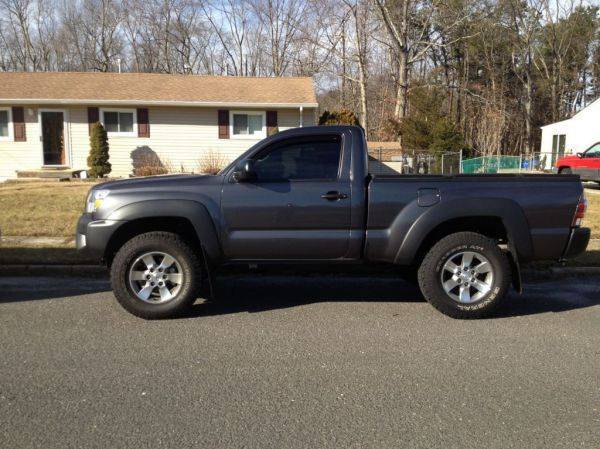 List If Mods And Accessories To Date:
2011 4runner sr5 rims
265 general grabber at2's
5100 In all 4 corners, With .85 in the fronts
Debadged
Egr Rainguards
Led tail lights
Int wipers
Fog lights
Trailer Hitch
POwer locks+ keyless entry
Extang Solidfold Bed Cover
WeatherTech Mats
Stubbie Antenna
Trd Skid Plate
Tint 20% all round with strip on windshield
Scanguage2
Cargo net in bed
Sound Ordnance B-8PT
Things To Do:
Tint Taillights lightly
Weld
Magnaflow
slash cut 3" tip on
I made the dealer swap my rims and tires from my old truck and put them on the new one, prior to trading it in, i took off all my goodies from the 2010 except for the front 5100's.
The following morning shots.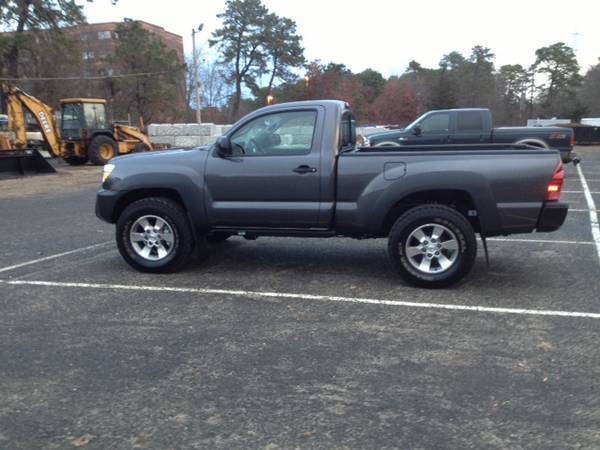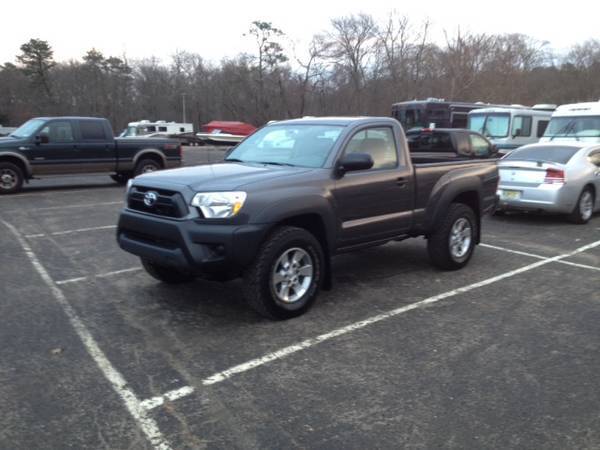 I put my scuanguage2 in, and ordered a int wiper switch, go it and put that in as well.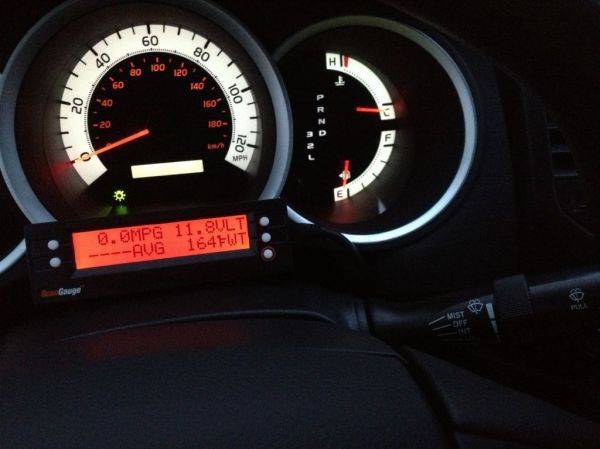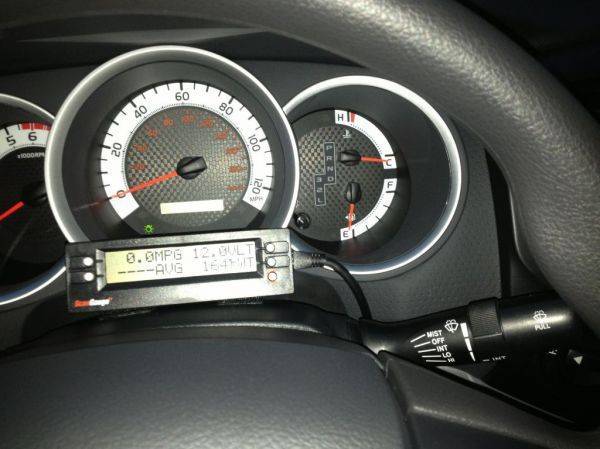 Got My
weathertechs
from
Amazon
And put them in.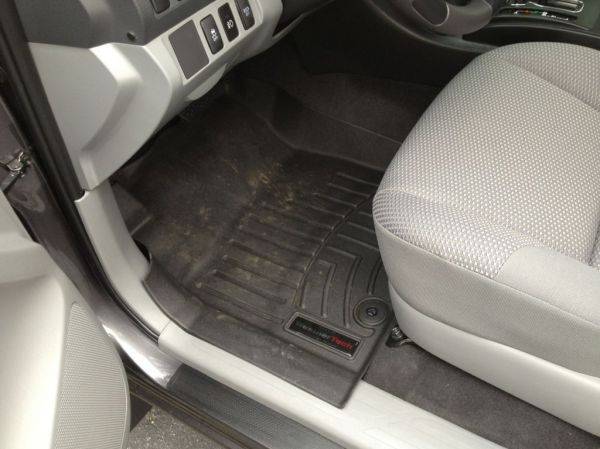 Installed Fog Lights And TRD Skidplate (black)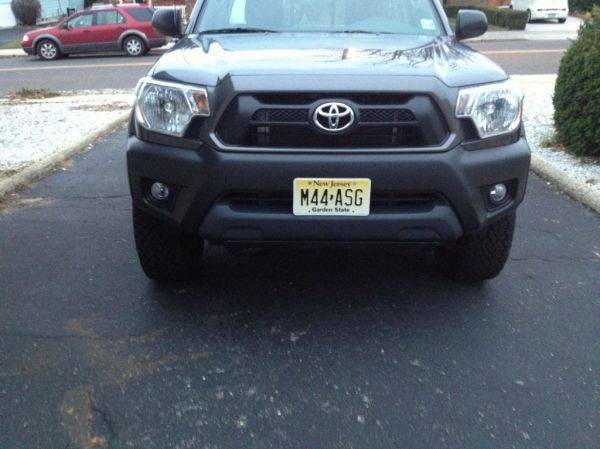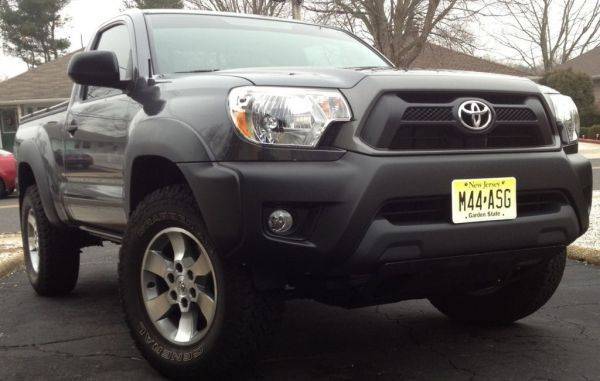 Got My LED Taillights put in
before: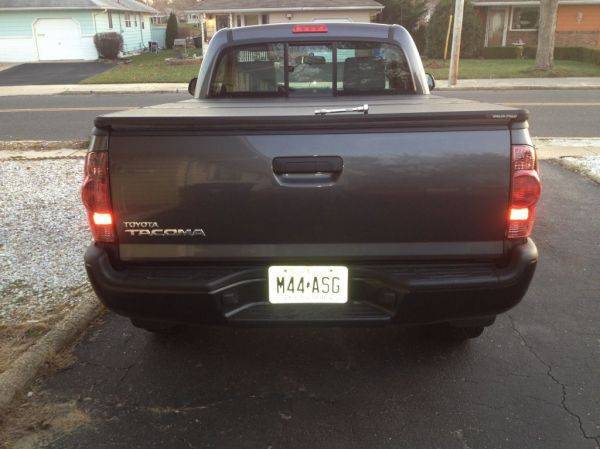 After: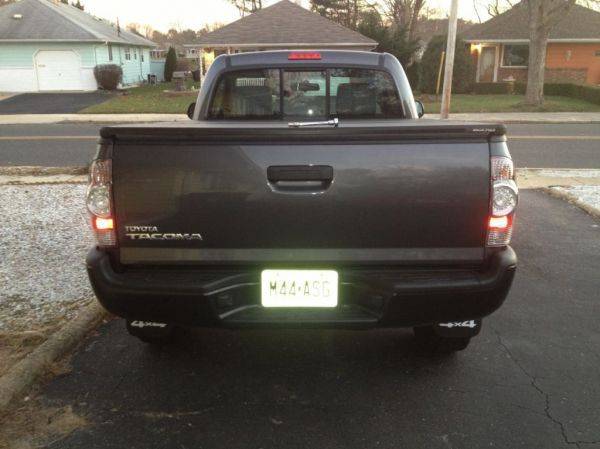 Installed my Sound Ordnance B-8pt
Solderd wires to headunit.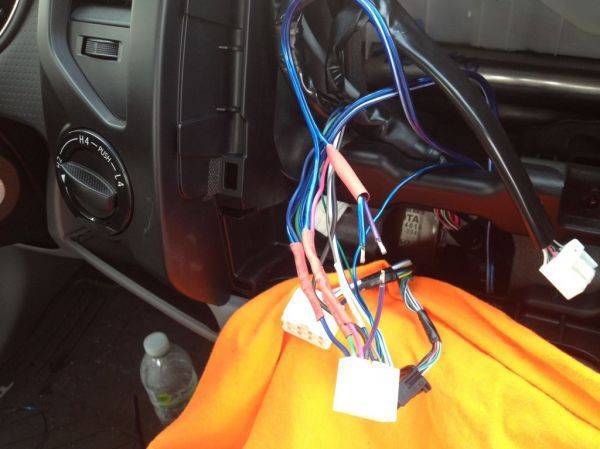 Power wire went on Drivers Side.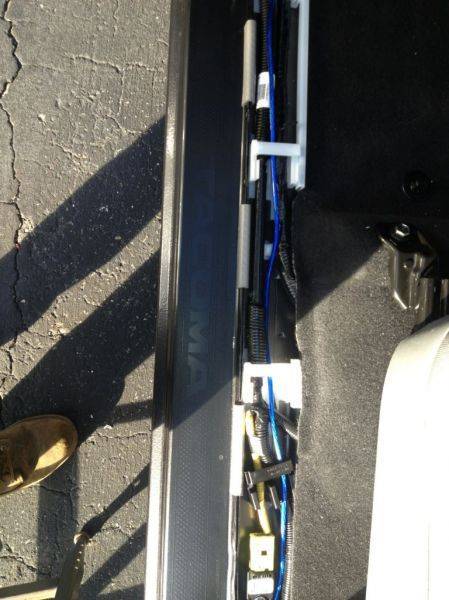 Other wires on passenger side, To reduce any Interference.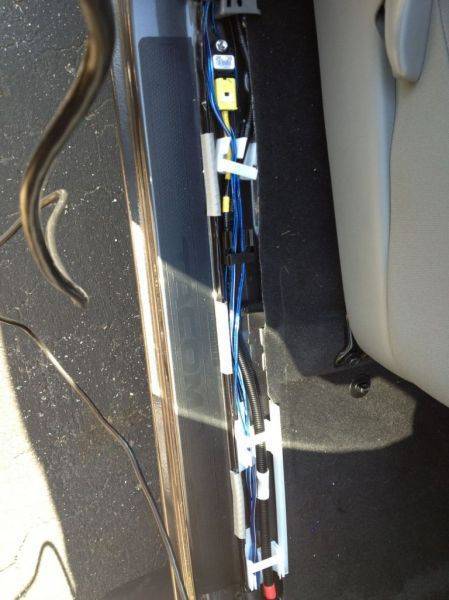 Sub went behind passenger seat, i mounted it to the back using a rubber bungee cord, used the tool kit strap point to hold the bottomi and the useless hook for the top. ( awesome little sub)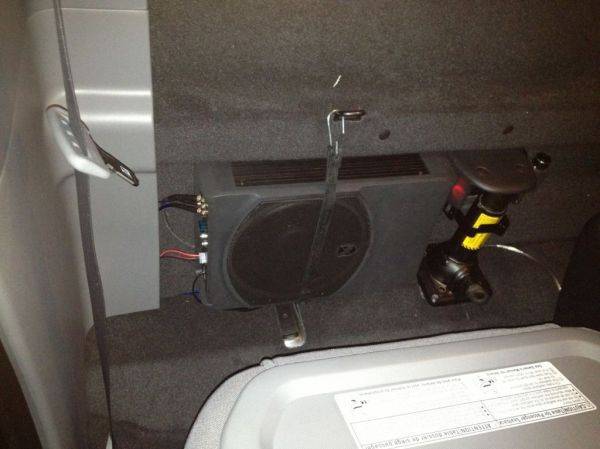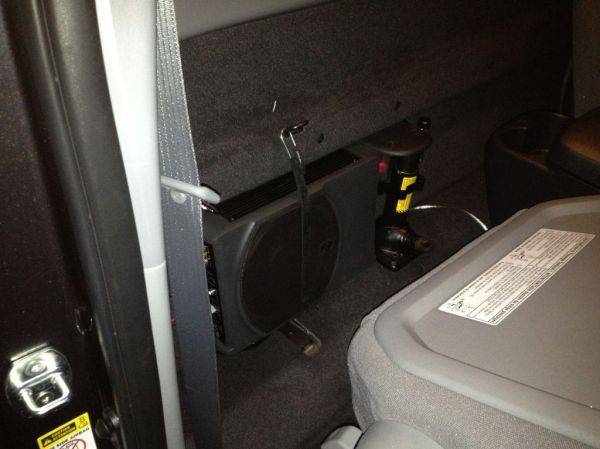 Got My Trailer hitch off
Ebay
for 174$ with wiring, receiver and ball.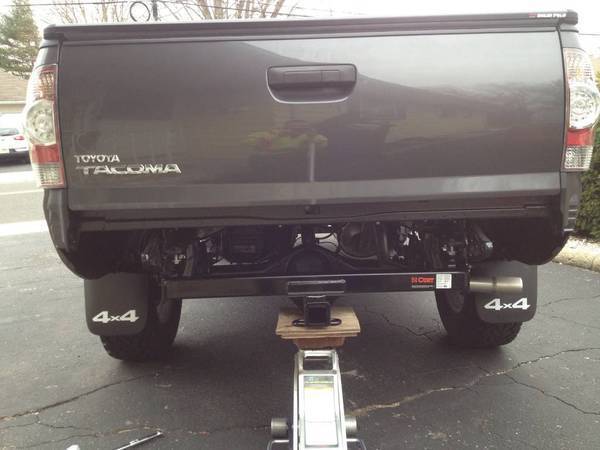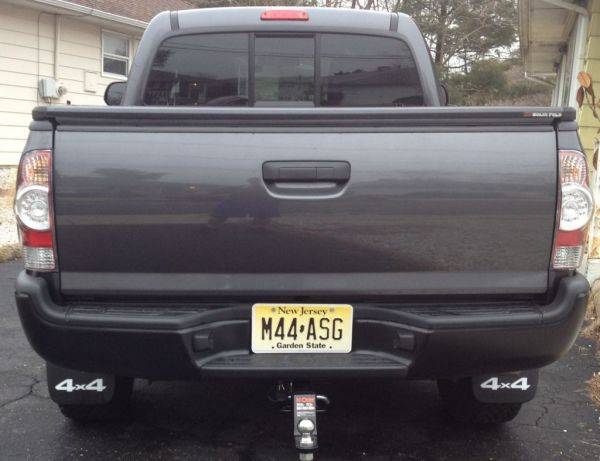 Installed the cargo net in the bed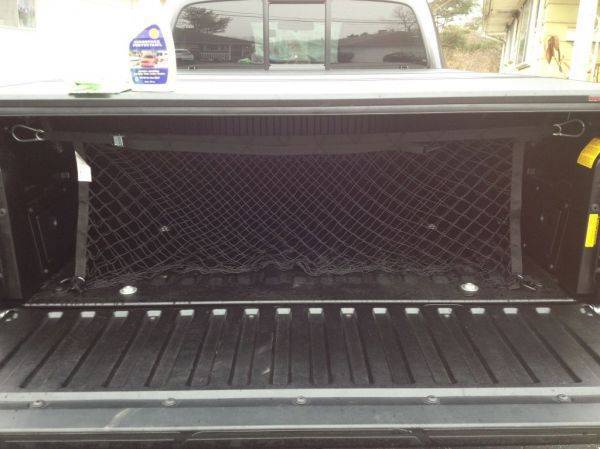 Got my Power doorlock + keyless entry kit Installed.
My writeup can be found here:
http://www.tacomaworld.com/forum/2nd...tem-130-a.html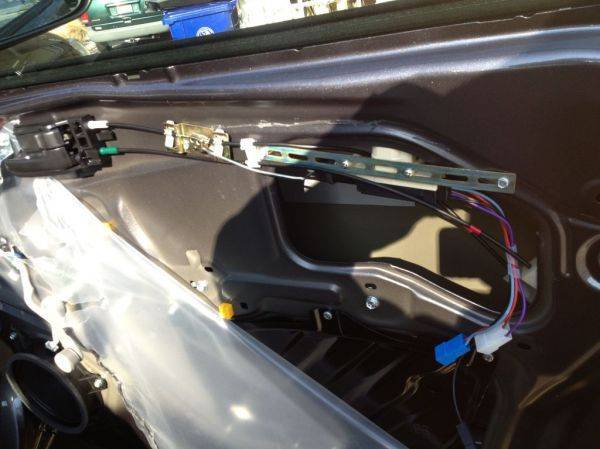 Put My stubbie antenna on, reception sucks however i use Bluetooth with my phone for Pandora, since my truck has the touchscreen and Bluetooth built in.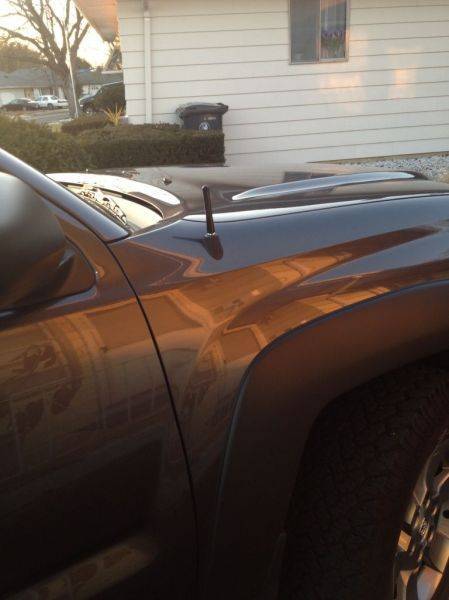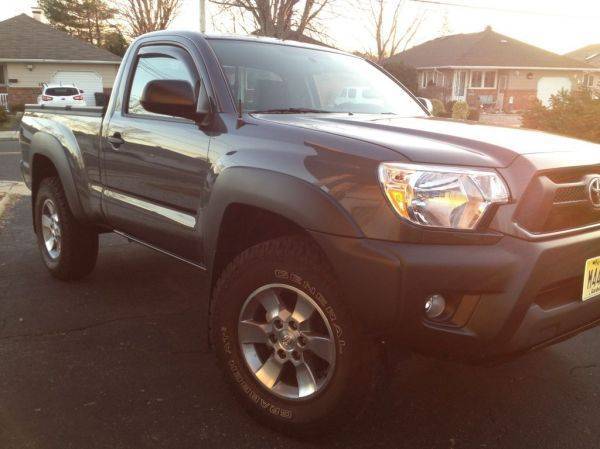 5100's came so i put the rears in before it got dark.