I dont think this counts as an update but more of like a concern that came up that I noticed. So I wanted to share this with all of you!
Now this picture has two fuel gauges which are going on the fuel regulator but one gave me quite an uncertain feeling.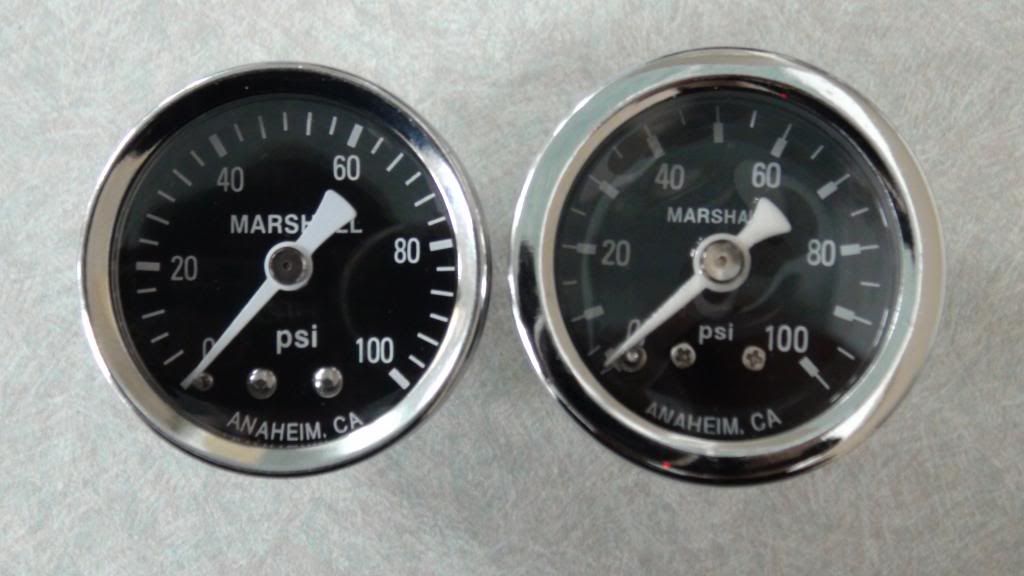 Now the gauge on the left was the first gauge i bought for 20$ and the one on the right was the second for 50$.
Now the issue is on the gauge on the left, can you find exactly where 10 PSI, 30 PSI or 50 PSI stands? Now try imagining that with 43.5 PSI with how awkward the spacing is (LOOK CAREFULLY).
The gauge on the right makes things WAAYY simpler to find those exact PSI marks. So i guess dont go tooo cheap on gauges ! lol