Got the other door done (passenger door) and it turned out just as good as the driver's door.
So i'l give a bit more of an explanation on how i did the door handle
1. Take the door off with the video that Torspd has posted on my build and cut the vinyl to cover the complete section of the door handle. BE SURE TO CLEAN! If you have adhesive promoter put it on before applying the vinyl.
I had to rip off my old kit again and clean it all up. Once its clean lay the vinyl evenly and use heat to get rid of the air bubbles until it turns out like this
2. You can try and stretch the vinyl into the door handle area but i found it easier to cut the hole like a pizza and cut a patch to put it in after. Heat works well here for molding the peices
3.Cut the outside edge of the vinyl with a SHARP knife, you should be able to follow the crease between the door and speaker/handle piece. Once its cut all around, pull up and edge of the corner of the excess and lift it out of the way
4.Do the same with the speaker. This one is a lot more trickier so take your time with it!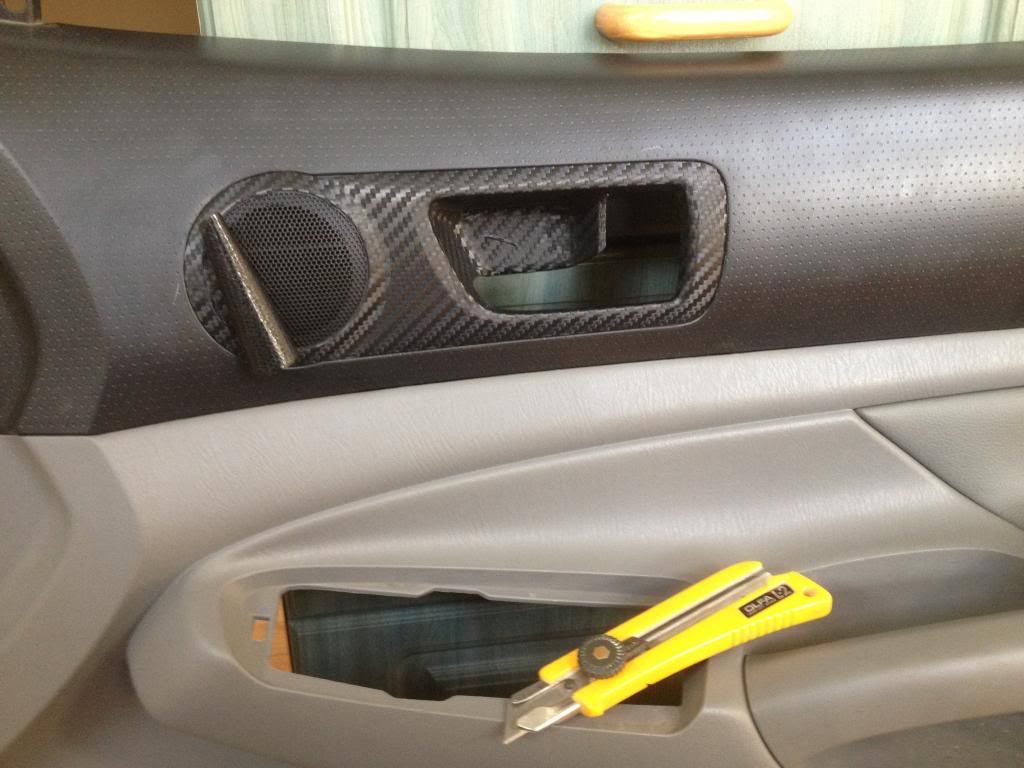 5.Once your happy with it and have the nicks out, put your door back together and your done!