Hey. First time Tacoma owner. Actually, this is my first time owning a truck of any sort. I've had a few cars and SUVs but no trucks, and I must say that I am glad I chose a Tacoma. Just thought I'd start my build thread before I get too far behind. So here goes nothin…
My 2013 Toyota Tacoma TRD Sport double cab short bed Magnetic Grey Metallic as it sits today.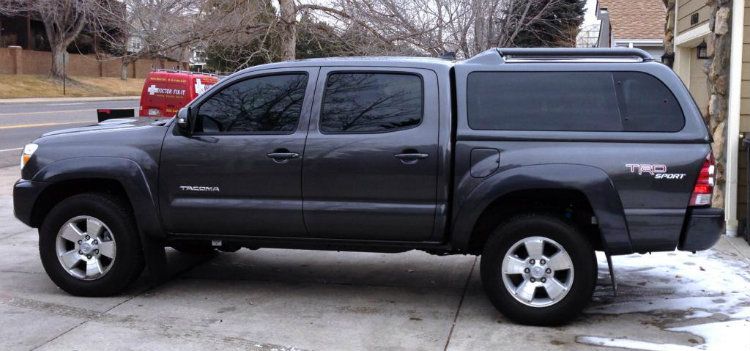 Factory equipment:
JBL
with
Entune
INSTALLED:
Passport 9500ci radar detector.
The display is inside the instrument cluster, right below the speedo. Controls are in the storage pocket to the right of the steering wheel and tucked up out of the way.
Front receivers in the grill and the rear receiver above the rear license plate.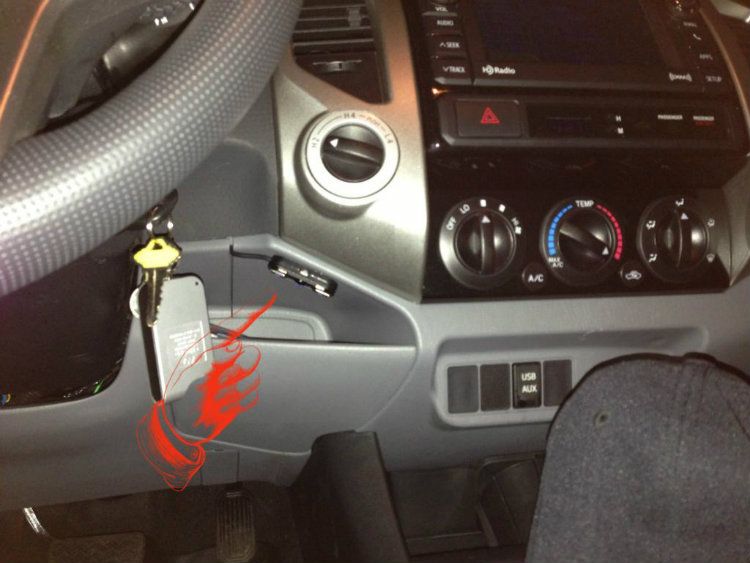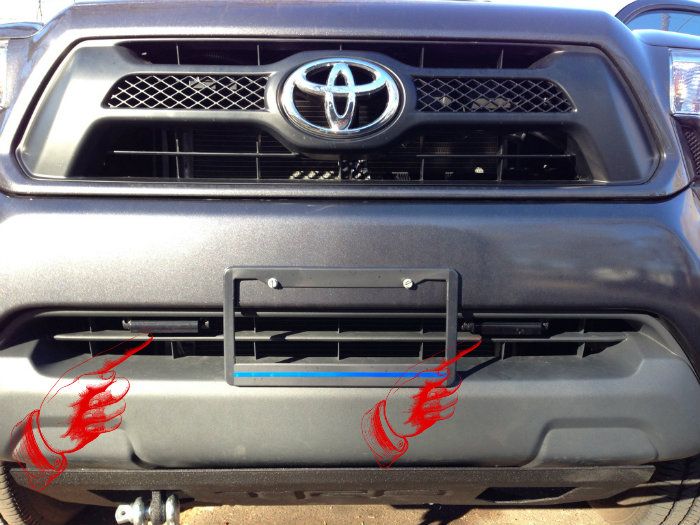 Clifford 5704X Keyless Entry/Remote Start
With window roll-up modules. (Nice side benefit: the window modules make all four windows auto up and down from the driver seat)
Added the Directed SmartStart GPS Module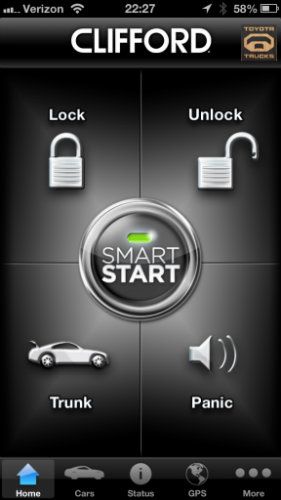 Entang Solid Fold Tonneau Cover
Which was removed for the
Snugtop
Topper
Window tint to match factory
Snugtop XTR topper
with upgraded lock which is tied into the Clifford keyless entry.
Weathertech DigitalFit FloorLiners
front and rear
Katzkin leather seats
with heated seats for driver and passenger.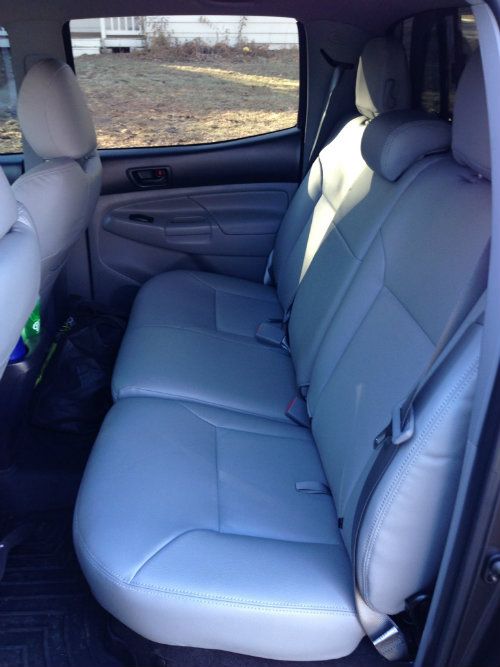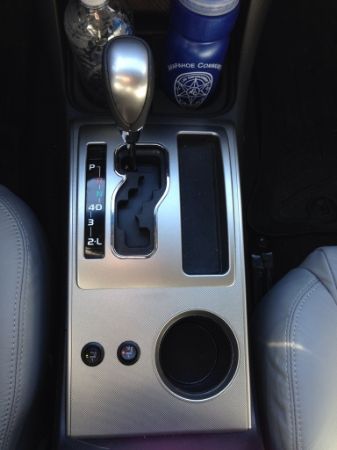 Pop and Lock
locking tailgate handle
Console and glove box organizers
from
Salex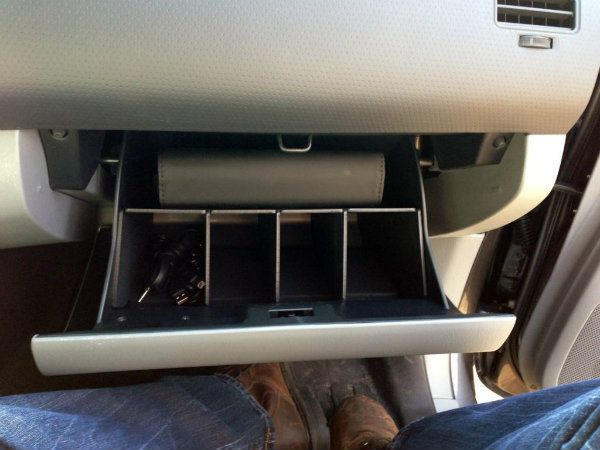 Bedrug
bed liner so that the dogs don't slide around too badly when riding in the back.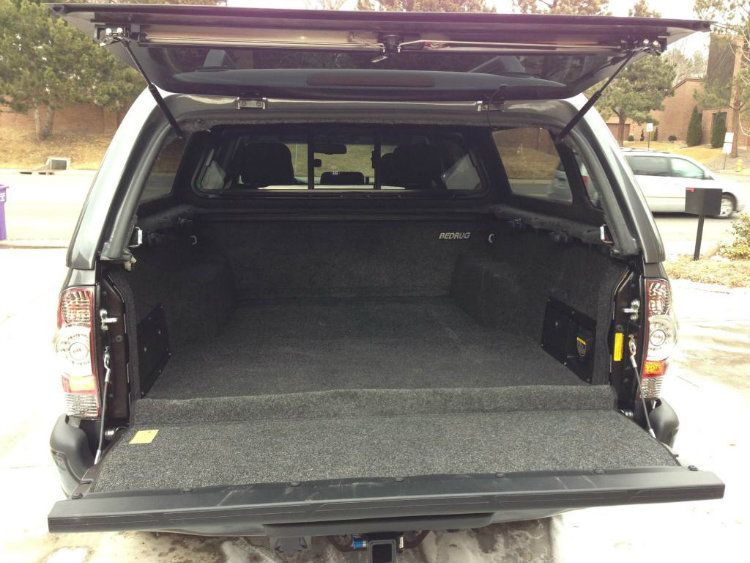 Skid plate and recovery shackle from Matt 123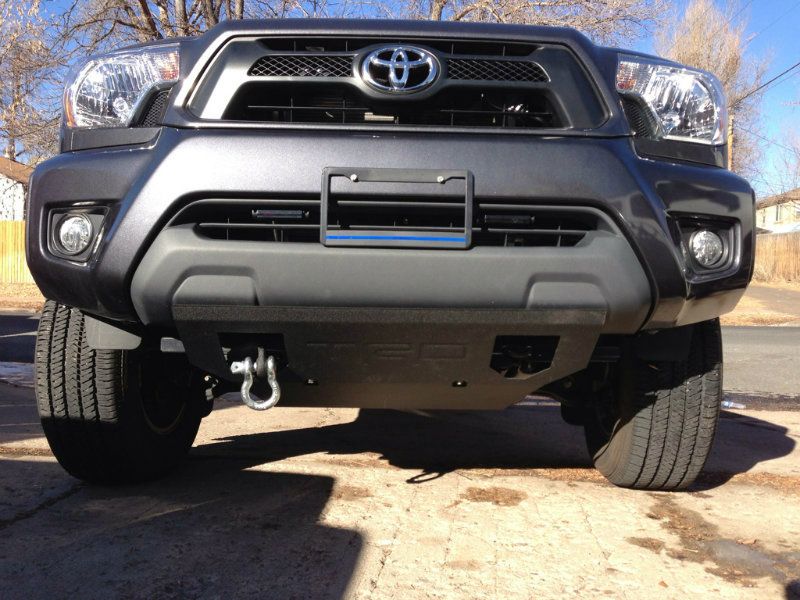 Bedside decals on order From
Sockmonkey

Flyzeye lighting
(sorry for the blurry photos...hard to get with an iPhone at night with no flash...)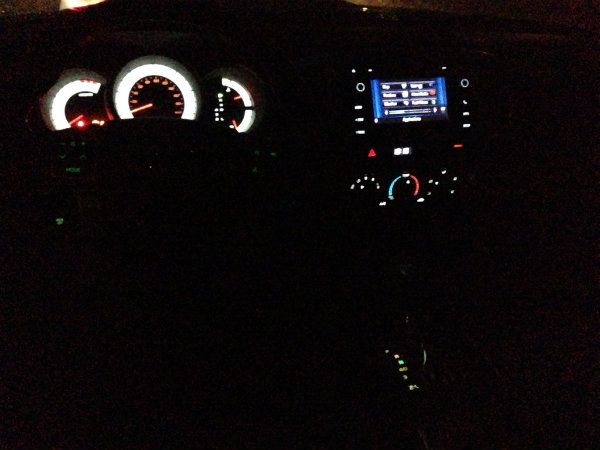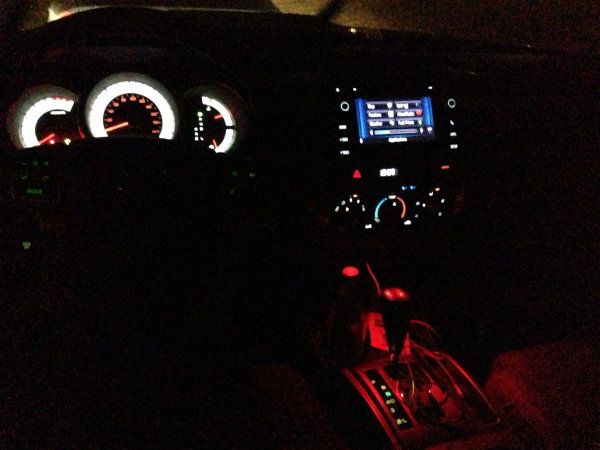 STILL TO COME:
Always-on rearview camera mod
Iron Cross Side Steps?
Bumpers
Lift.
Toytec Ultimate
?
BHLM? Maybe MGMHLM...???
Headlight retrofit?
Black/blue/grey logos
17" rock warrior wheels
? Anthracite FJ wheels?
Tires?
Rooftop tent
?

*********
if they get around to making one that fits.
Maybe an LED light bar for behind the grill.
Anyway, thanks for checking it out. ANY thoughts/comments/suggestions are welcome!