Loading..........
RECENT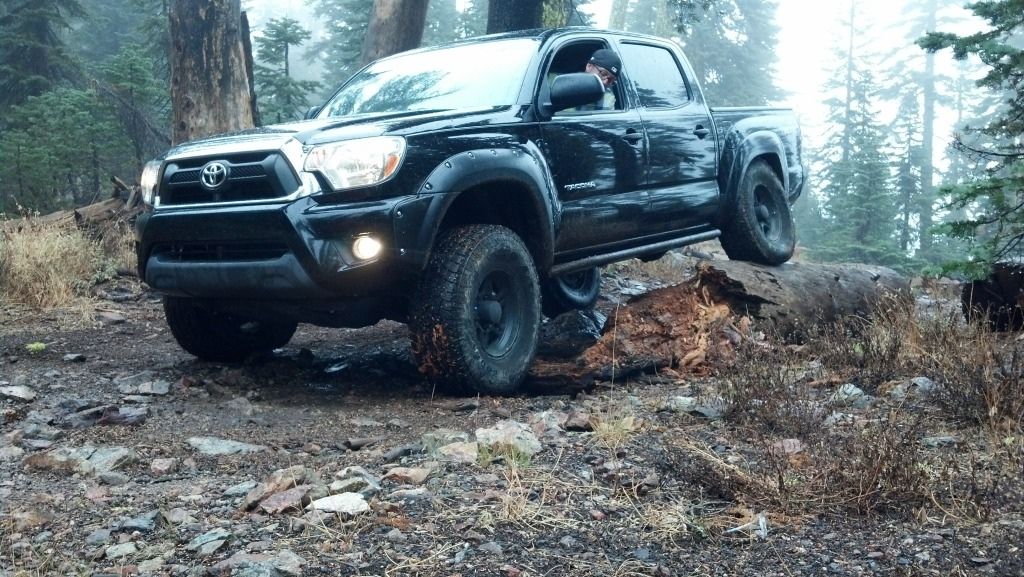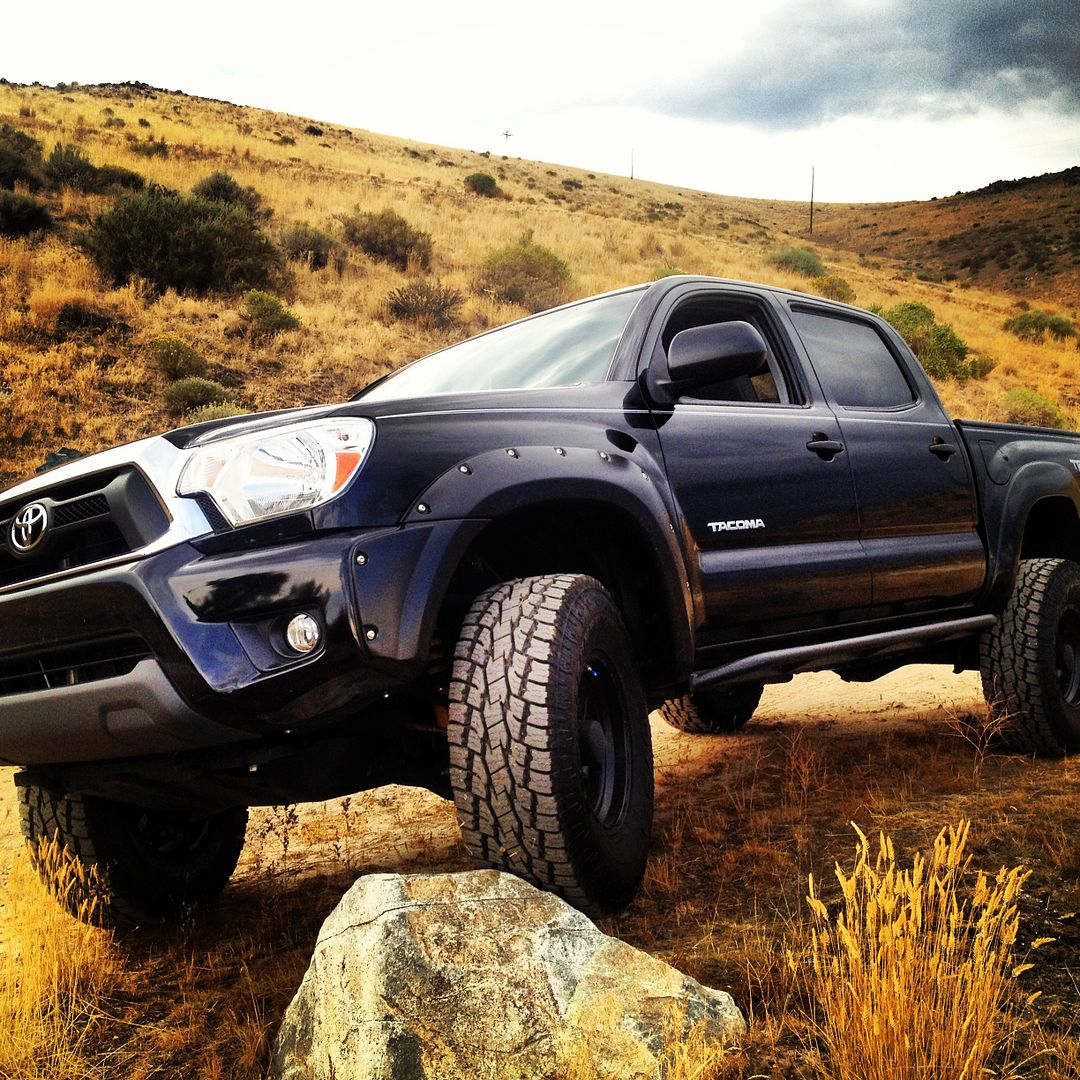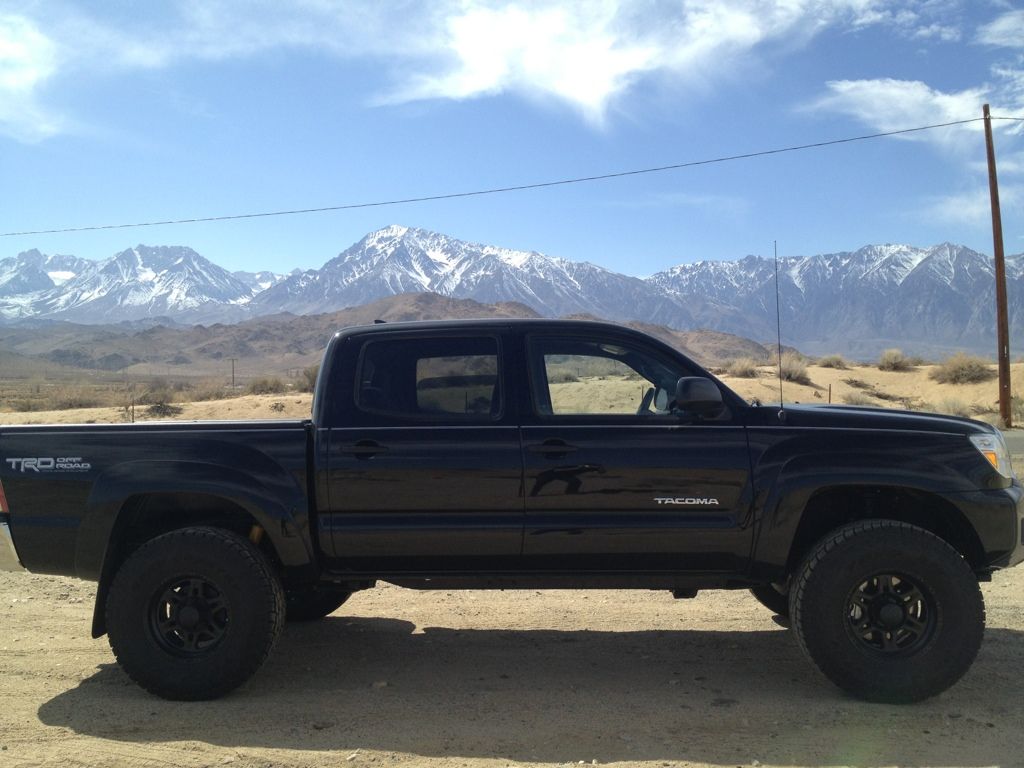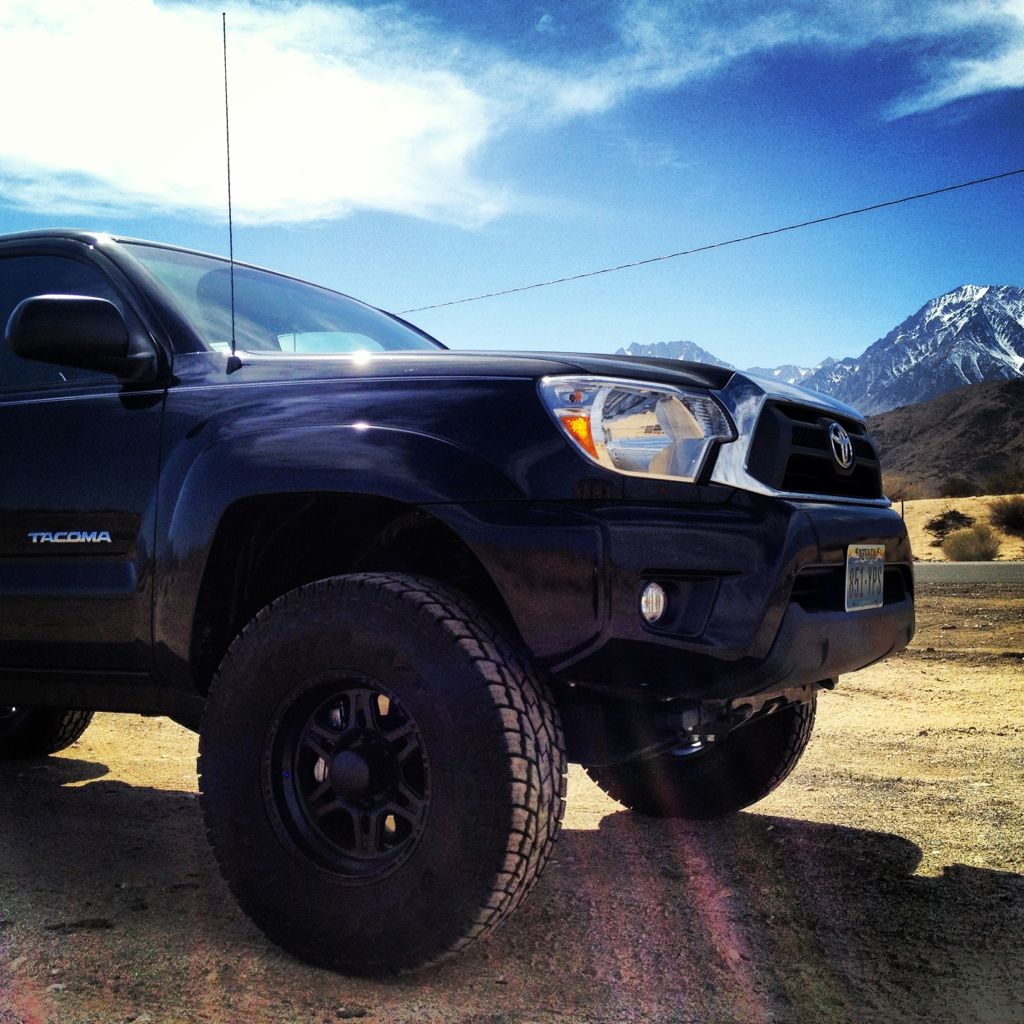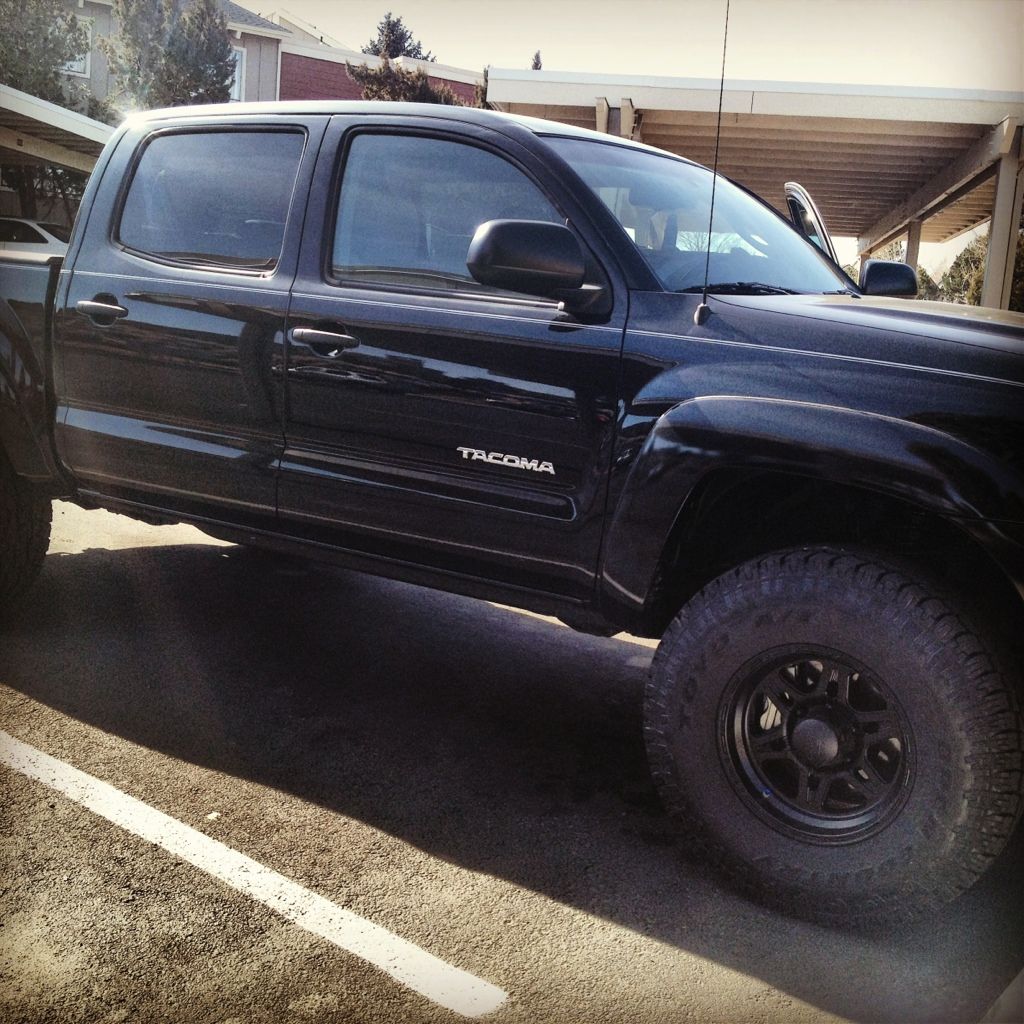 In the beginning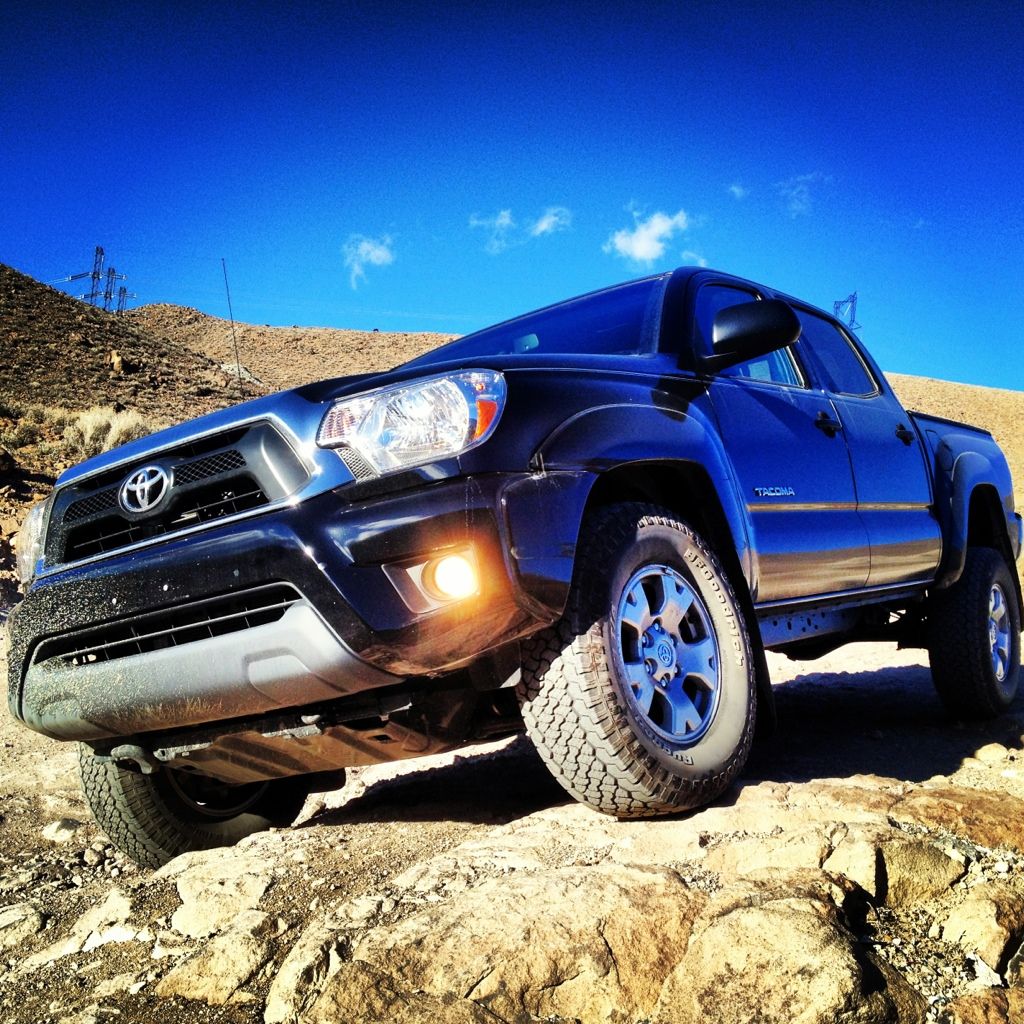 Latest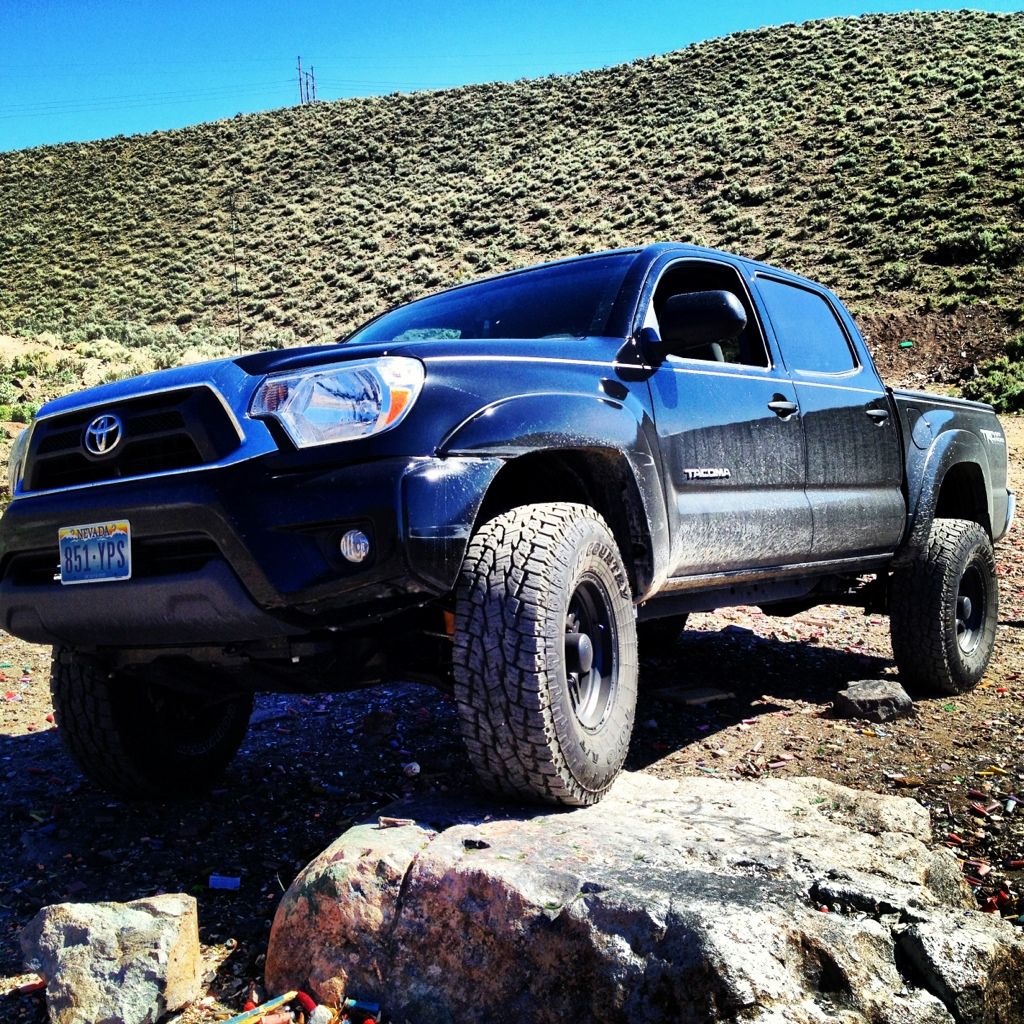 2013 Toyota Tacoma DCSB in Black
TRD Off-Road Package
Upgraded
Jbl
stereo (factory option)
Bought Dec. 25 2012, Merry Christmas to me!
COMPLETED
SUSPENSION & RUBBER
OME 90000 fronts w/885s & Drivers trim packer
Toytec
diff drop; not installed
OME rear shocks w/ AAL
Renegade 16" matte BLK
285/75 Toyo ATII
Light Racing UCAs (Sept. '13)
ToyTec top plate spacers (Sept. '13)
Sway bar delete (Oct. '13)
PERFORMANCE
TRD aFe Drop in filter
Flowmaster 40 series delta flow, dumped. 2/16/2013
ARMOR
Bushwacker flares (Fronts)
Relentless Fab Hyrid Sliders
Relentless Fab tailgate reinforcement (Nov. '13)
Relentless Fab Rear Plate Bumper ( Literally Matt's (la0d0g)) - Sept. '13 (Resold!)
MISC STUFF
TRD stubby antenna (
EBay
) update: starting to look like shit_ re-update: back to stock.
Relentless Fab Hi-Lift & Shovel bedside mounts
Removed Mudflaps (thanks to the Gold Lake trip '13)
Color matched front grill and badge (Oct. '13)
UltraGauge
Quick deflater
PLANNED/ COMING SOON
Hood struts
Relentless Front bumper (ordered)
Relentless High-Clearence Rear Bumper (ordered)
Custom Relentless Bed Rack W/ Spare tire carrier
Undecided winch set-up
Undecided OBA
Relentless Fab Skids
SCS (SR8s) 17" wrapped in some Toyo rubber
Re-Gear to 4.56
Go-Pro HD (So I can record carnage!)
CB set-up
U-Bolt flip kit w/ bump stops
Front bumps
TC long travel w/ Kings (undecided rear set-up)
All the Cheap/Free mods I've been too lazy to do as of yet.. I.E. fog anytime etc etc