Loading.................
MOST RECENT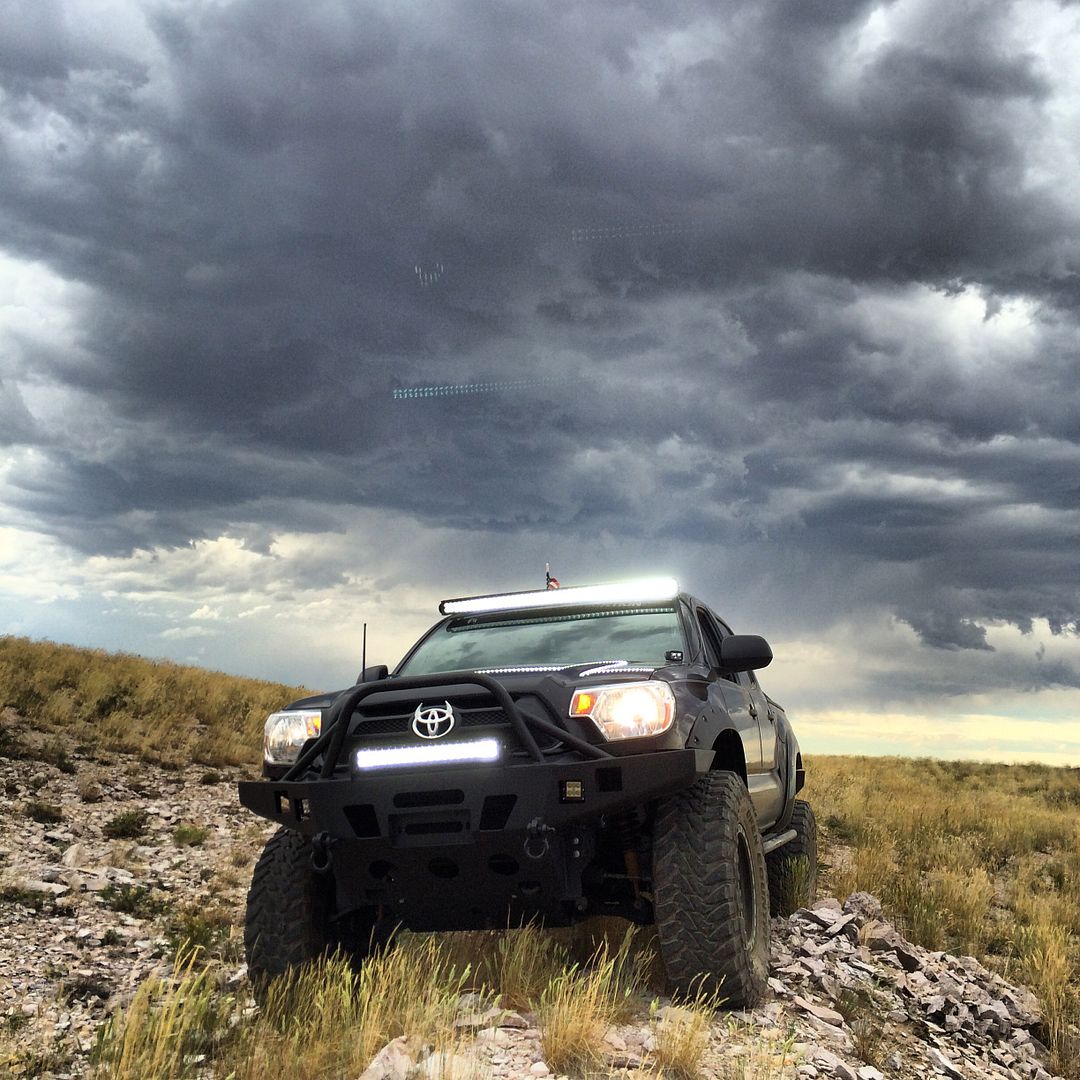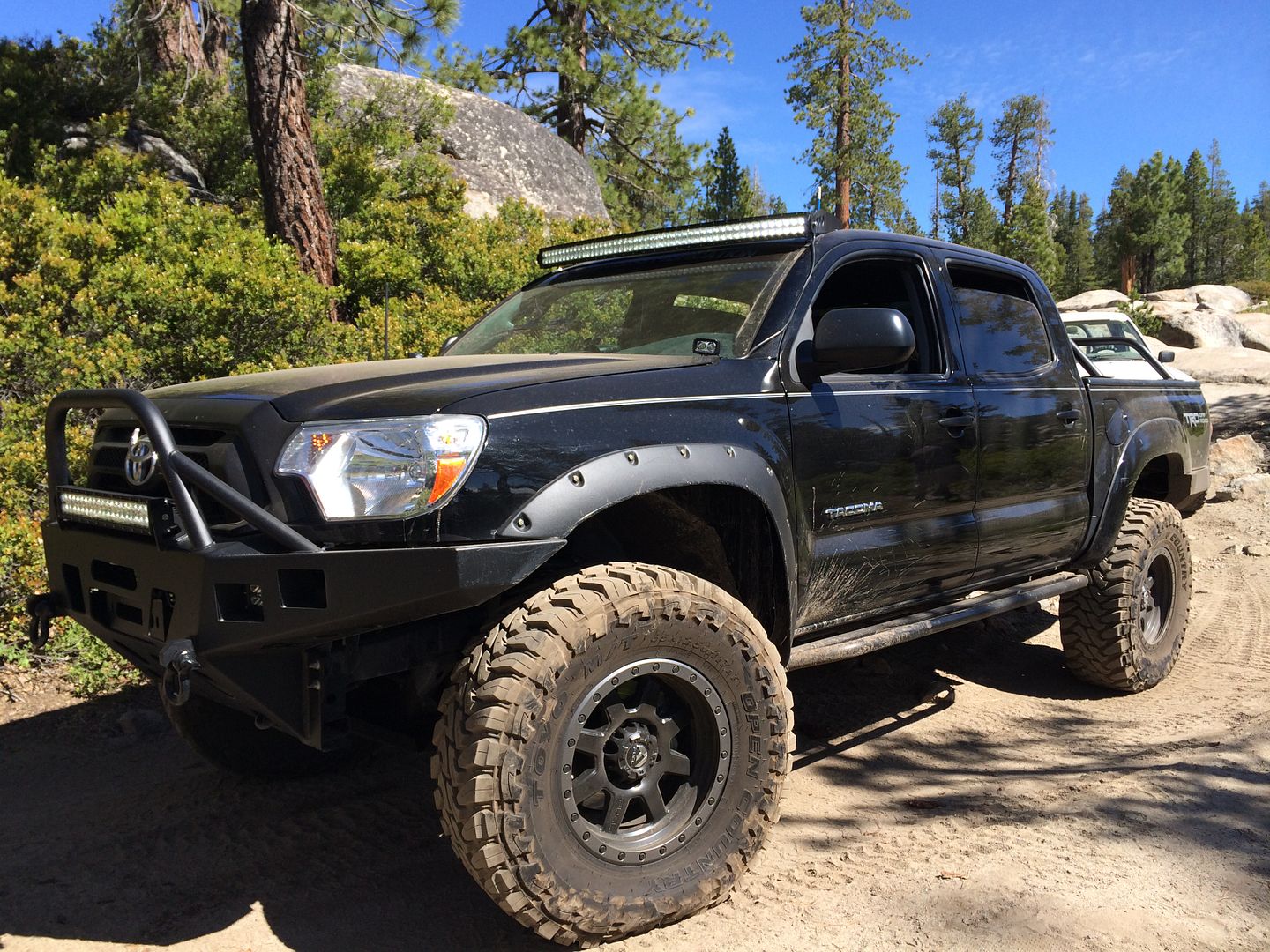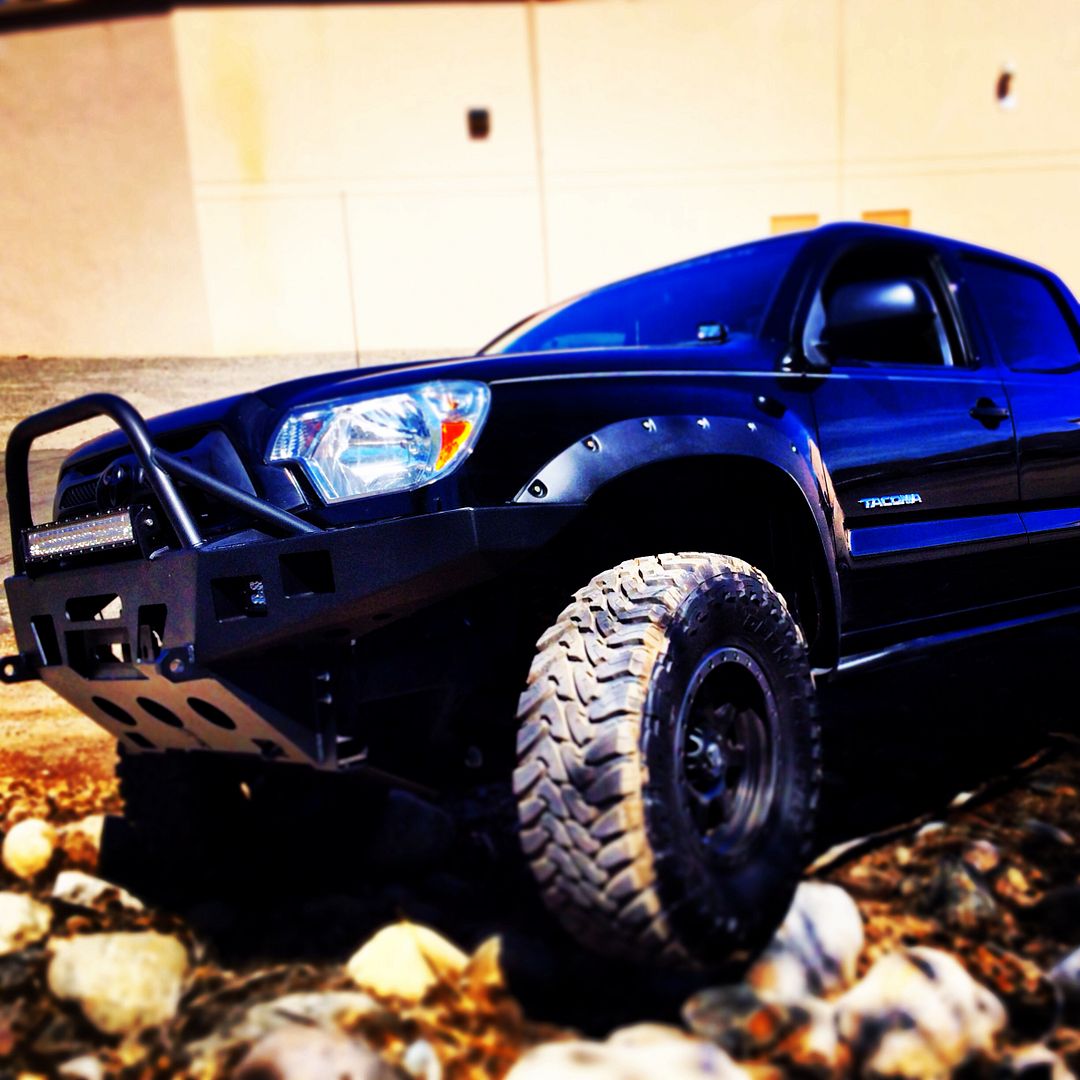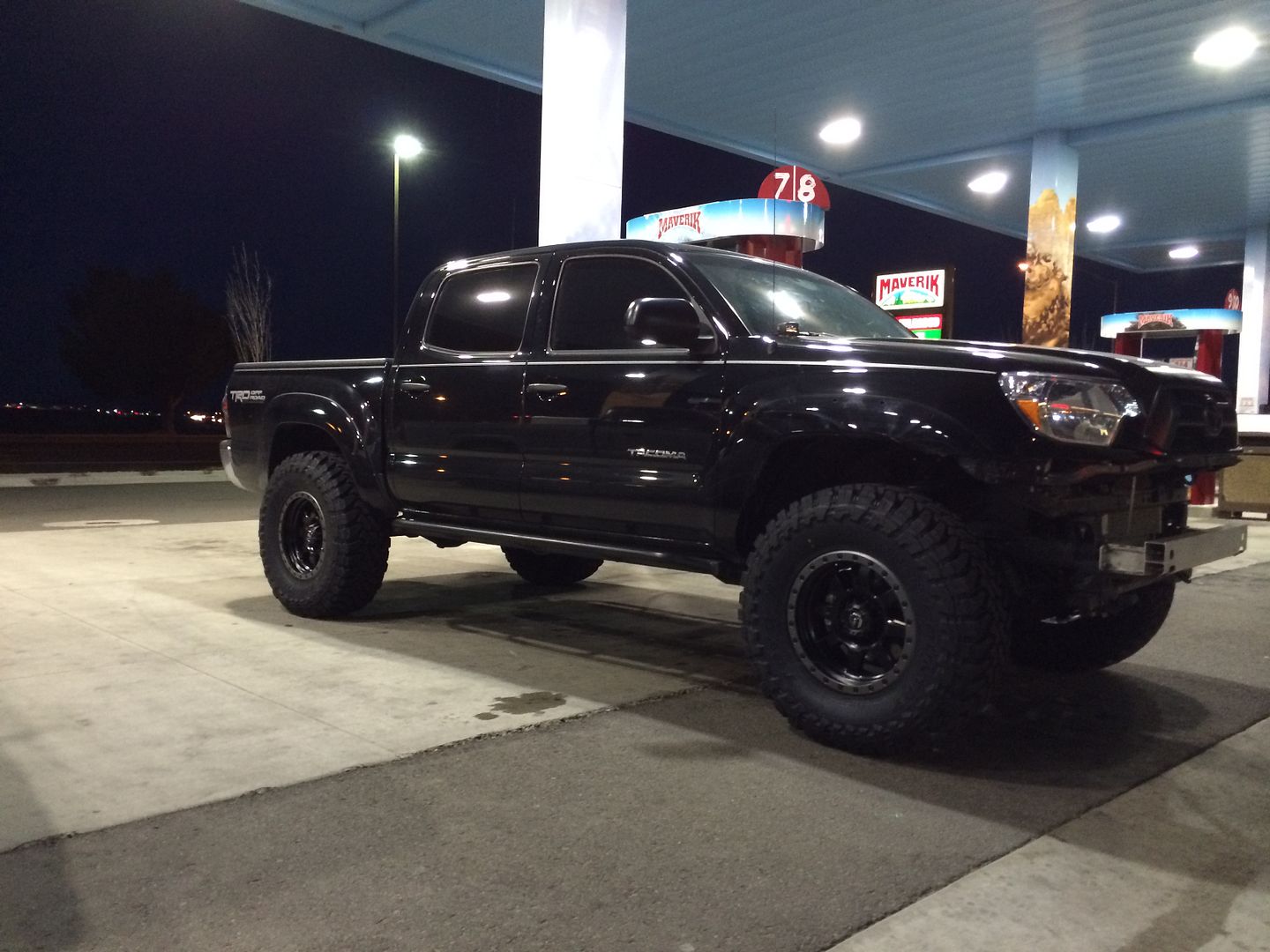 PROGRESSION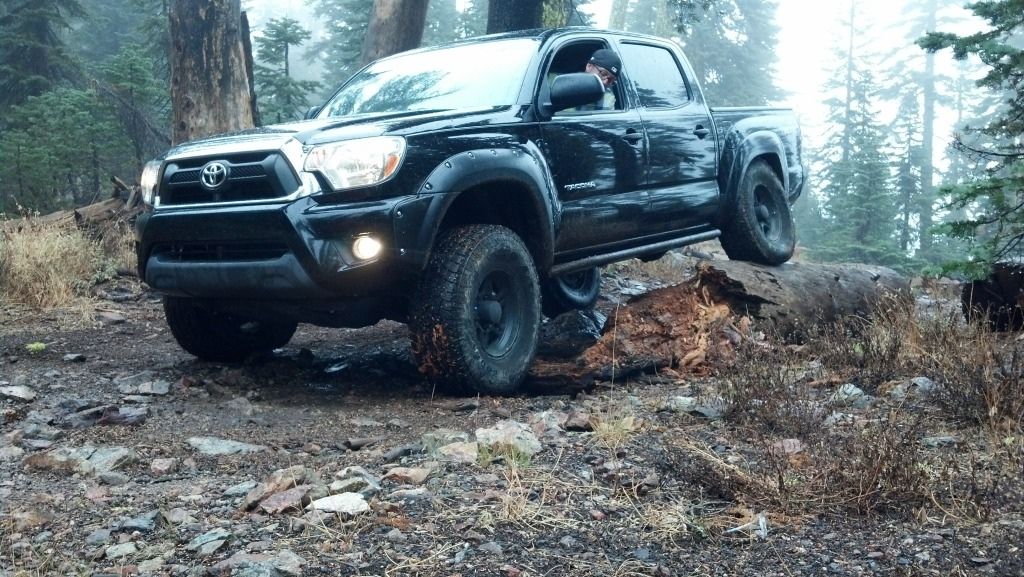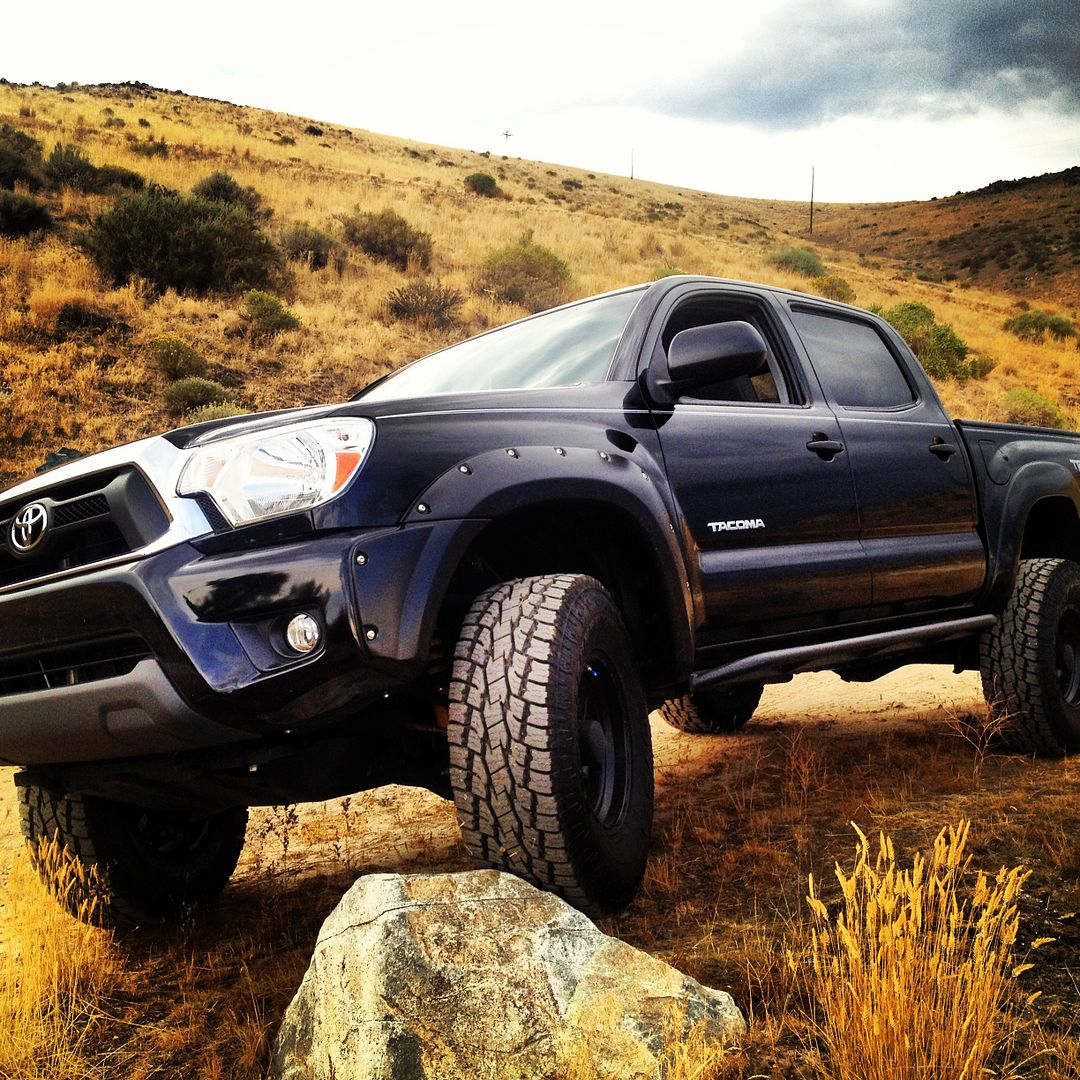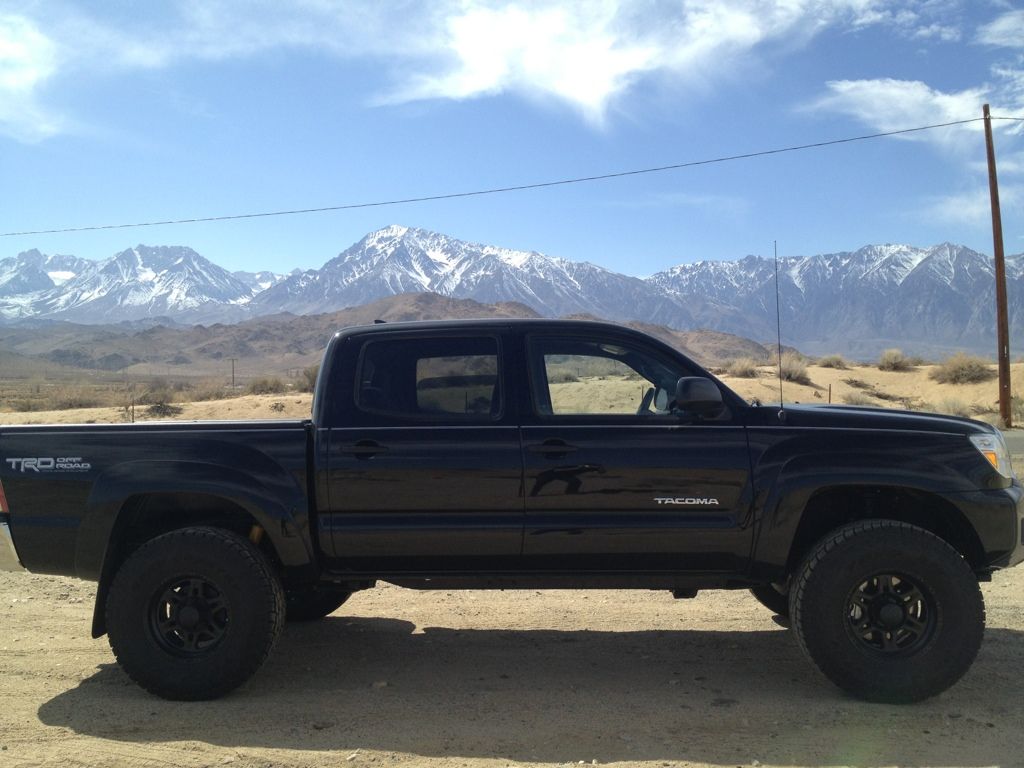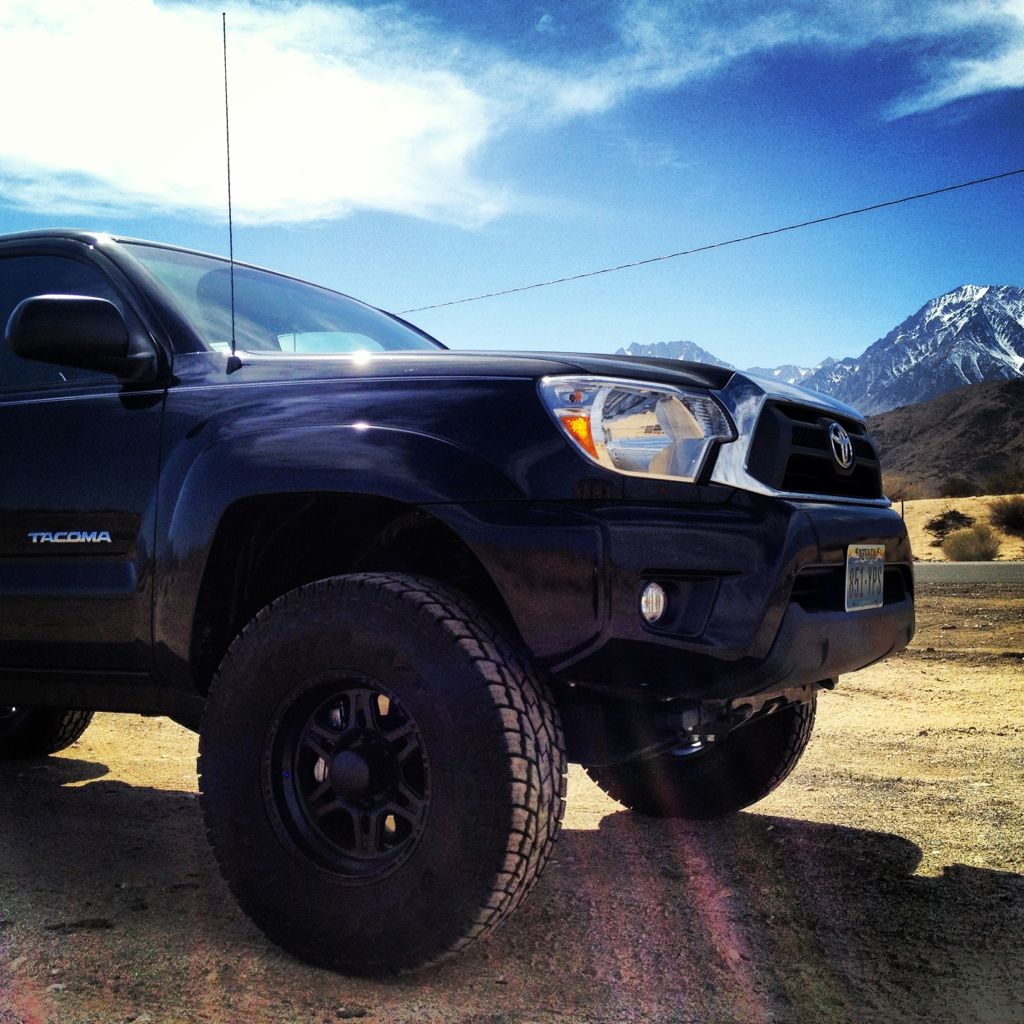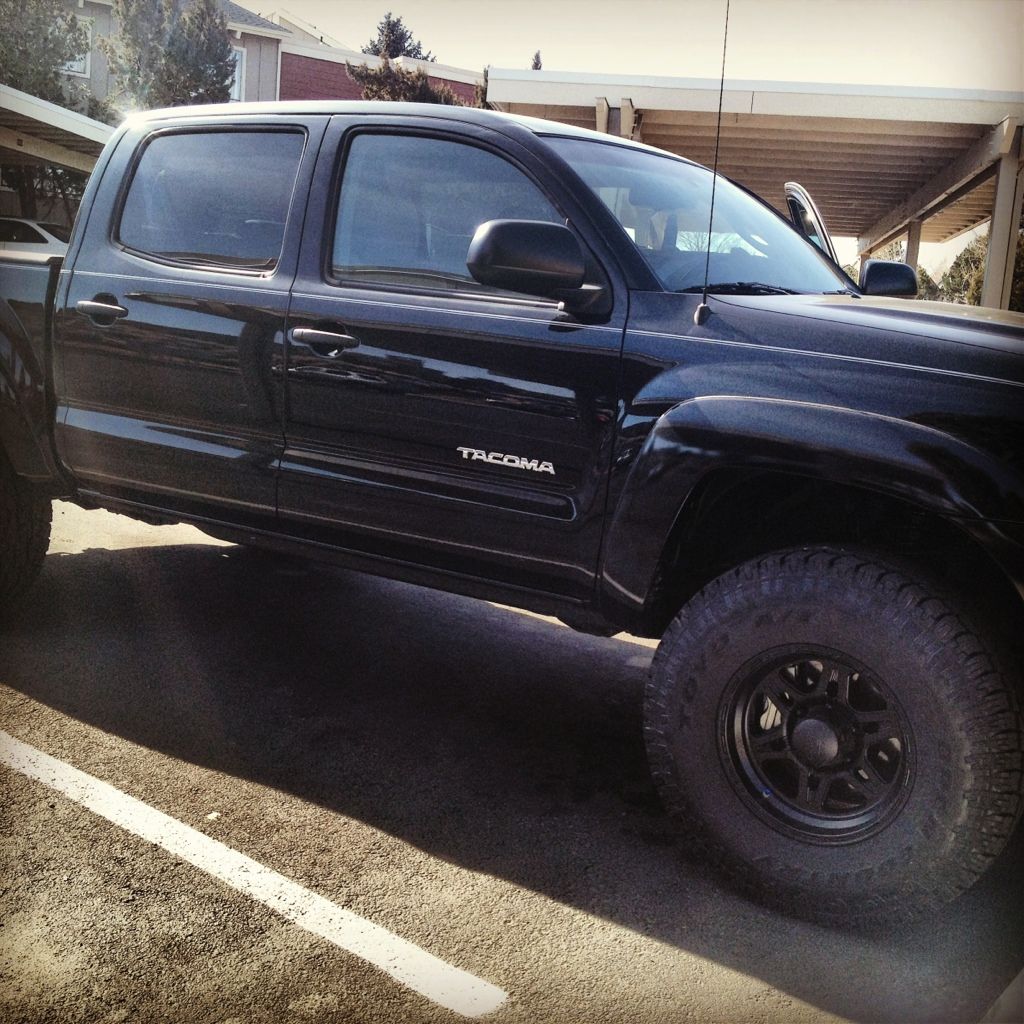 In the beginning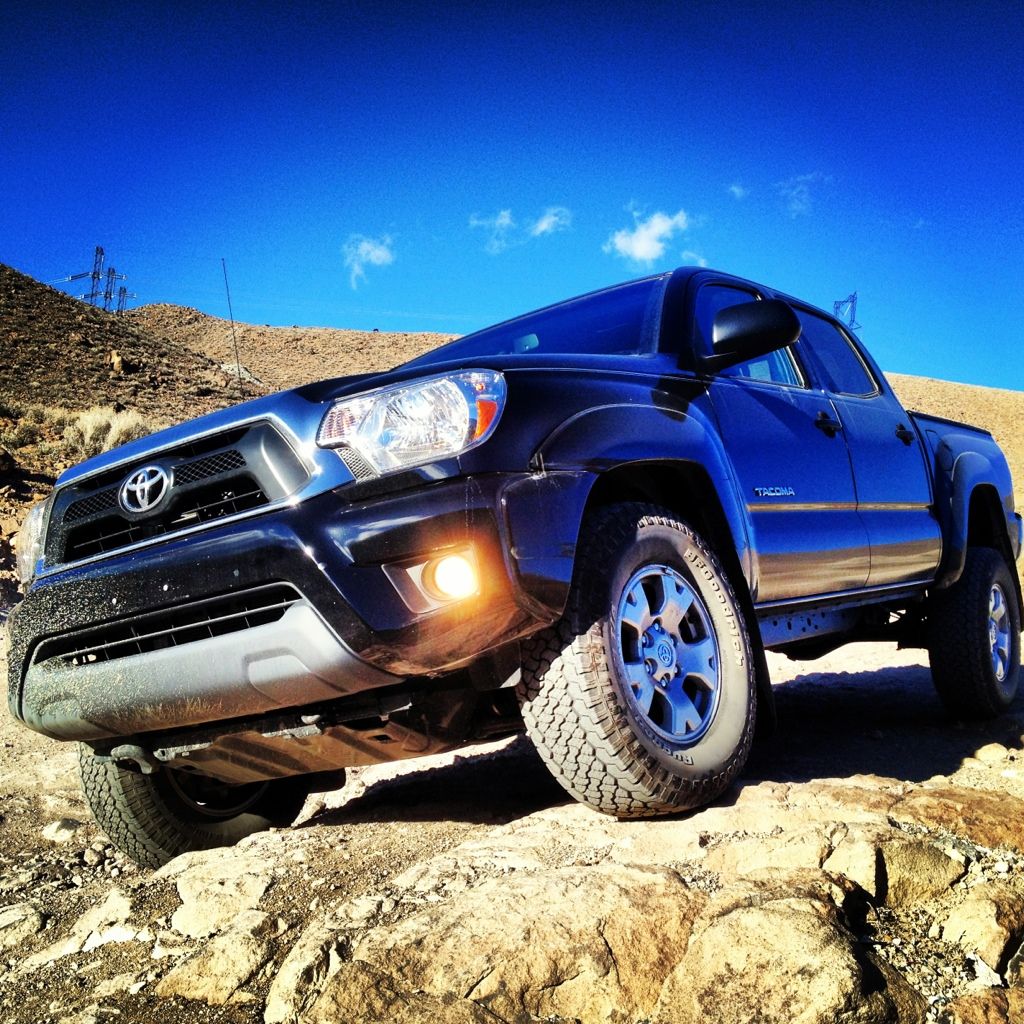 Latest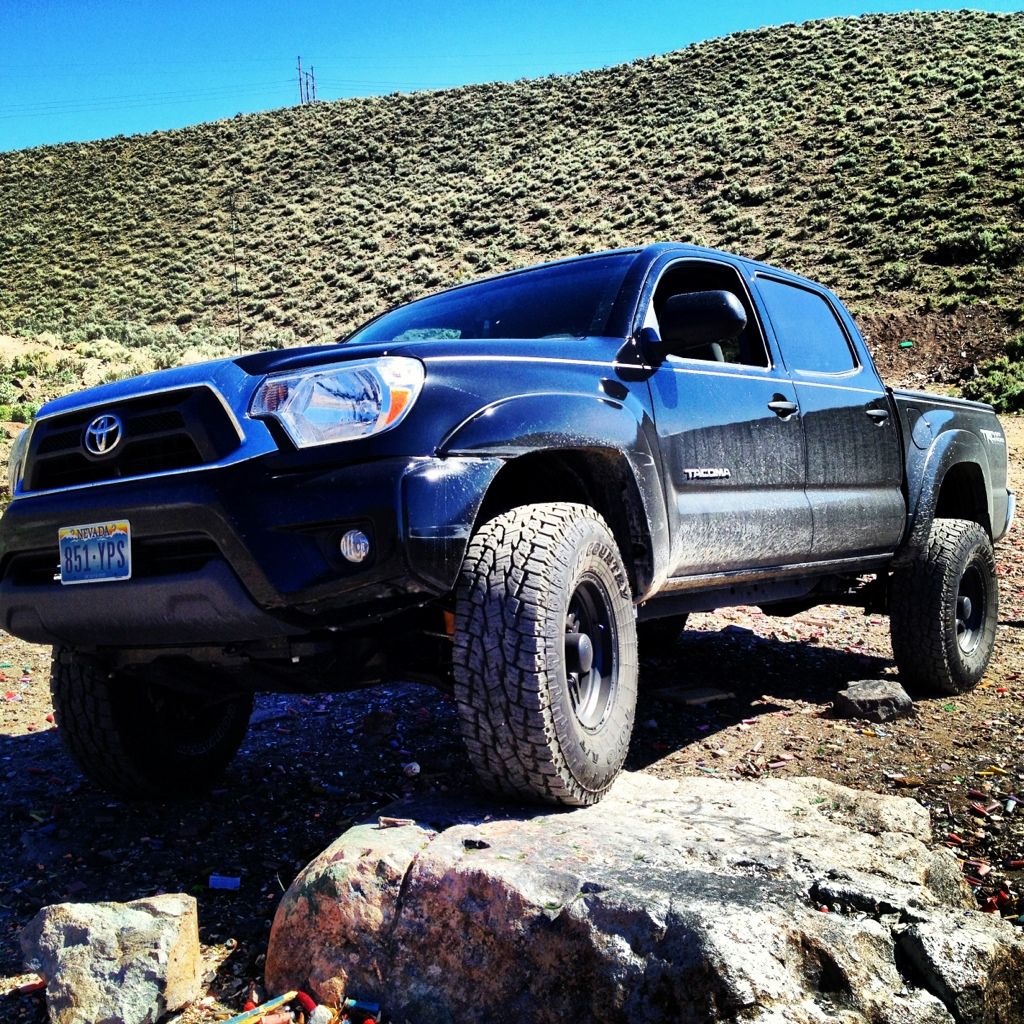 2013 Toyota Tacoma DCSB in Black
TRD Off-Road Package
Upgraded
Jbl
stereo (factory option)
Bought Dec. 25 2012, Merry Christmas to me!
COMPLETED
SUSPENSION & RUBBER
OME 90000 fronts w/886x & Drivers trim packer
Toytec
diff drop; not installed
OME Nitrocharger rear shocks
Dakars
Relentless Fab U-Bolt Flip kit
Daystar Bumps
17" Fuel Trophys
35-12.5-R17 Toyo MTs
Renegade 16" matte BLK
SOLD
285/75 Toyo ATII
SOLD
Light Racing UCAs (Sept. '13)
ToyTec top plate spacers (Sept. '13)
Sway bar delete (Oct. '13)
PERFORMANCE
TRD aFe Drop in filter- off
K&N 77
Flowmaster 40 series delta flow, dumped. 2/16/2013- gone to a new home
Magnaflow
4-1/2"
ARMOR
Bushwacker flares (Fronts)
Relentless Fab Custom plate front bumper
Relentless Fab High-Clearance Rear Bumper
Relentless Fab Hyrid Sliders
Relentless Fab Full Skid set
Relentless Fab tailgate reinforcement (Nov. '13)
Relentless Fab Rear Plate Bumper ( Literally Matt's (la0d0g)) - Sept. '13 (Resold!)
LIGHTING
Rampage RDR 50" radius roof bar
Rampage DR 20" Bumper bar
Rigid SRM Floods on Relentless hood (CB) brackets
Rampage Q6s up front
Rampage Q4 floods up front
Rampage FQ4s Flush mounted in the rear
VisionX 10 pod LED Rock Lights
OTRATTW
Carling Rockers in custom Relentless Pod-sert
MISC STUFF
CB set-up
HAM/FM RACE RADIOS
AntennaX stubby antenna
Relentless Fab DUAL Axe & Shovel bedside mounts
Removed Mudflaps (thanks to the Gold Lake trip '13)
Color matched front grill and badge (Oct. '13)
UltraGauge
Quick deflater
Andres DevilHorns +20HP
WeatherTechs
PLANNED/ COMING SOON
Hood struts
Custom Relentless Bed Rack W/ Spare tire carrier
Undecided winch set-up
Undecided OBA
Re-Gear to 4.56
Go-Pro HD (So I can record carnage!)
Front bumps
TC long travel w/ Kings (undecided rear set-up)
GLASS?
All the Cheap/Free mods I've been too lazy to do as of yet.. I.E. fog anytime etc etc