2013 Tacoma TRD Off Road 4x4 with Tow PKG and Vinyl Floor Option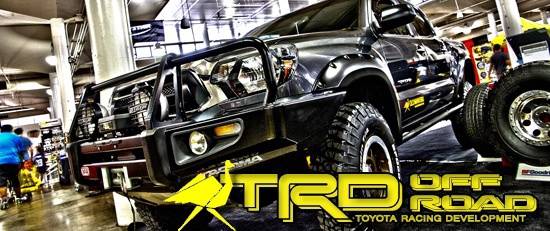 This is the Tacoma that is the inspiration for my build.
http://www.expeditionportal.com/foru...3-Tacoma-Build
Exterior Modifications
POW MIA Rear Window Sticker
Full OME Heavy Duty Suspension with 886 Front Coils & Dakar Rear Leafs
13mm Spacer Added to the Front Coils
Rear Dakar DX29 Add a Leaf
U Bolt Flip Kit ARB Bumper
IPF 900XF Lights
Amazon
300w 52" LED Front Light Bar
Amazon 18w 6" LED Revers Lights
Rigid Industries Dually Flood Lights
ARB Fog Light Kit
Smittybilt
X2O 8k Winch
TRD Bronze Simulated Bead Locks
255/85 16 KM2
255/85 16 KM2 Full Size Spare mounted in the stock location
TRD Front Skid Plate
B.A.M.F Kick Out Sliders
Toyota Roof Rack(SOLD)
Smittybilt Beaver Tail
HID Head Lights
Tinted all windows and visor tint on front windshield
CS Jumper LED Revers Lights
The Bullaculla Harness Relocate Bracket
http://www.tacomaworld.com/forum/2nd...e-bracket.html
Light Racing UCA's
Alpro Stainless Steel Brake Lines front & back
TRD Exhaust
Sway Bar Delete
PrInSu Design Studio Roof Racks
with integrated
http://www.tacomaworld.com/forum/2nd...oof-racks.html
RTT
Interior Modifications
Clazzio Seat Covers from SparksTRD
Weather Tech
Window Rain Guards
Weather Tech Window Rain Guards
Scangauge ii
LED's in the map and dome lights
Front Doors:
Rokford Fosgate p1694 6x9
Rokford Fosgate Tweeter P1T-s
Back Doors:
Rokford Fosgate P16 6 ˝
Bass:
Rockford Fosgate Single 12 P3 Shallow Loaded Subwoofer Enclosure
Rockford FosgateP700-1BD Sub Amp
Future Modifications
Super Charger
TRD Shift Knob
Full Skid Plates
High Clearance rear bumper
ADD W1 Ver.1 Baffled Oil Catch Tank Can Reservoir Tank
This is the most current up-to-date pic of the Tacoma.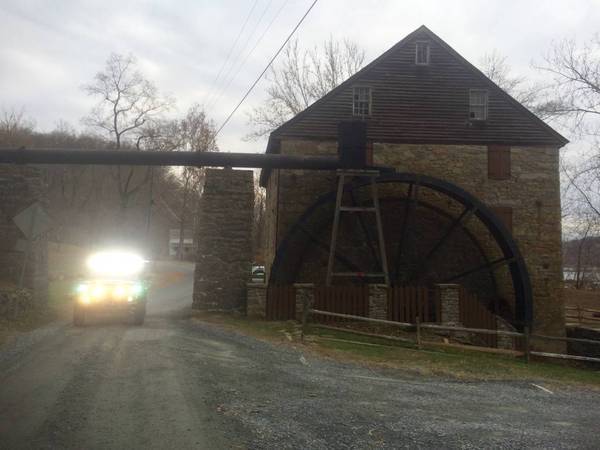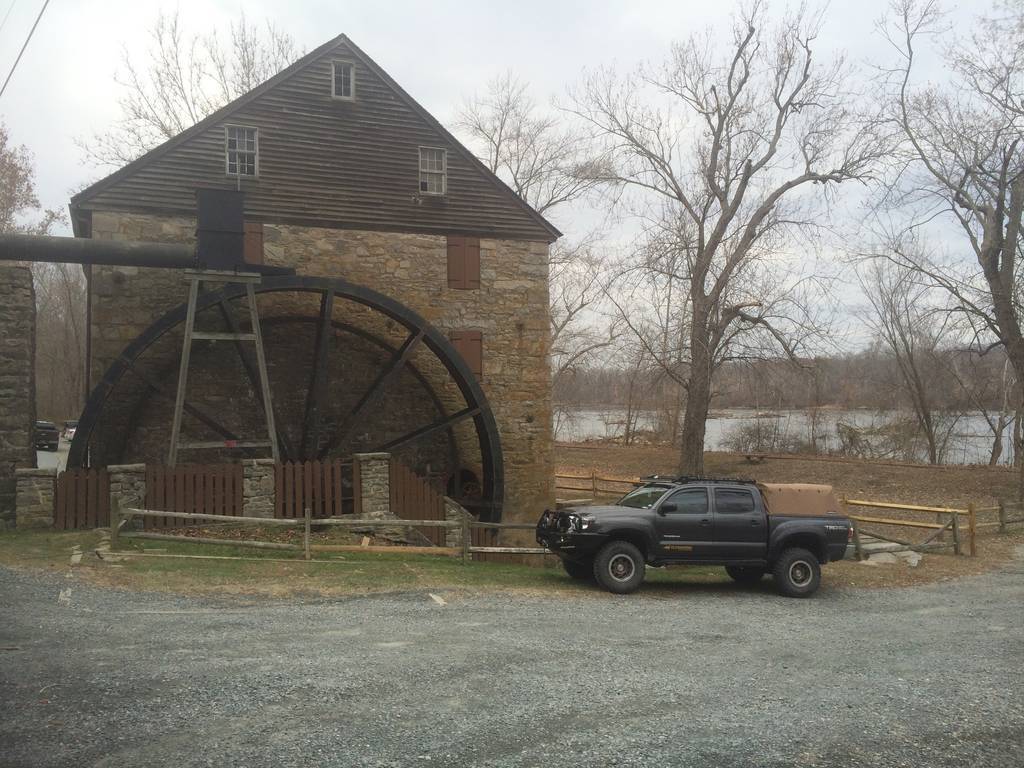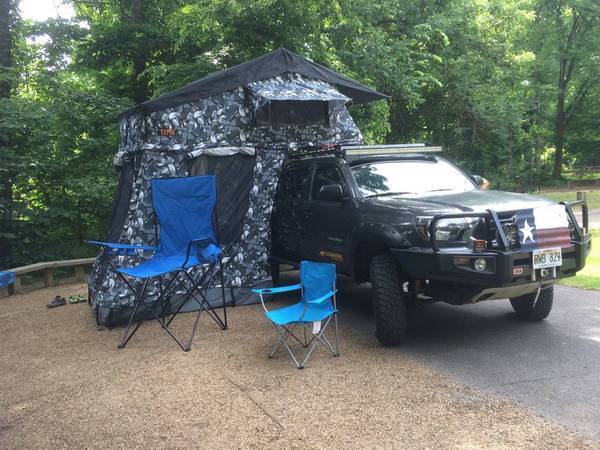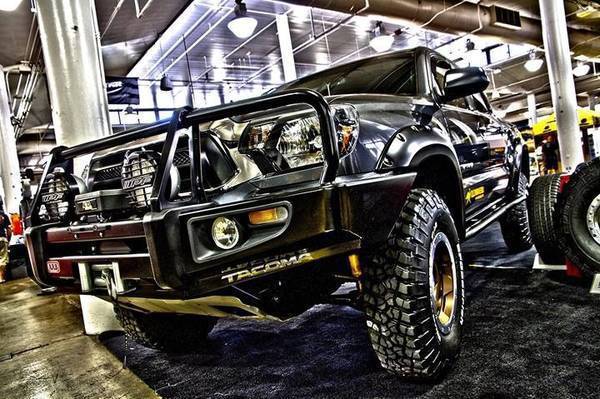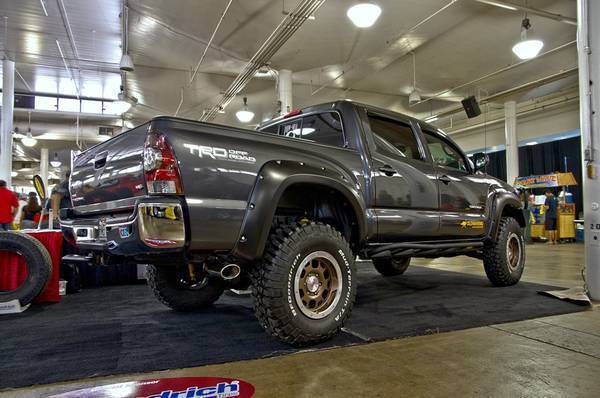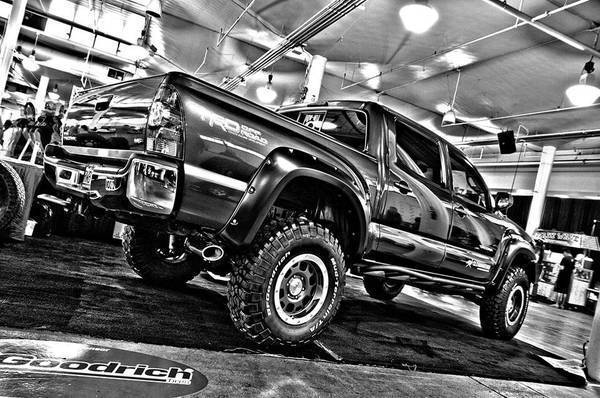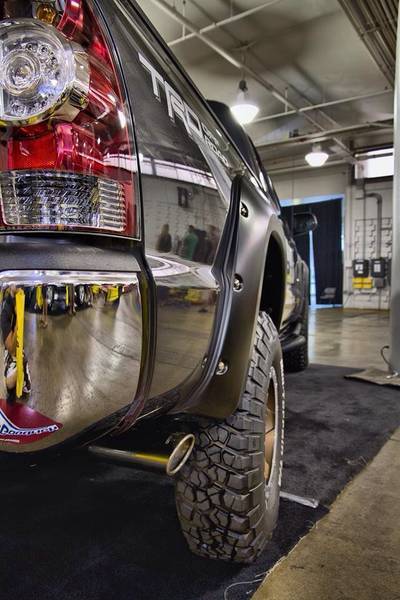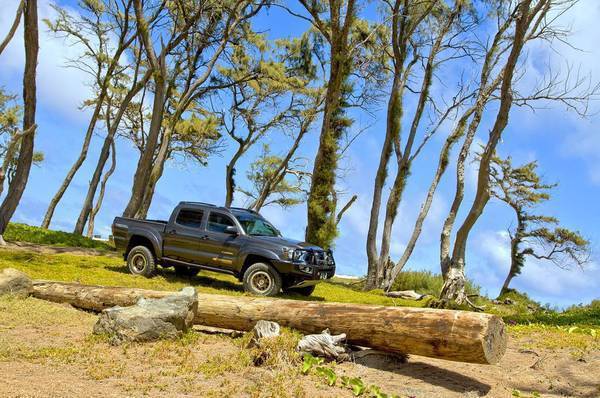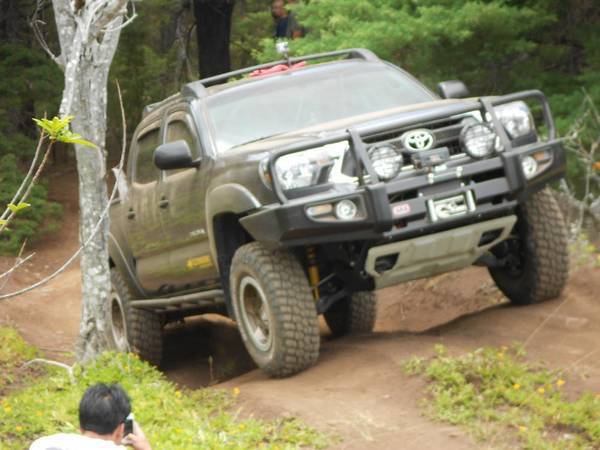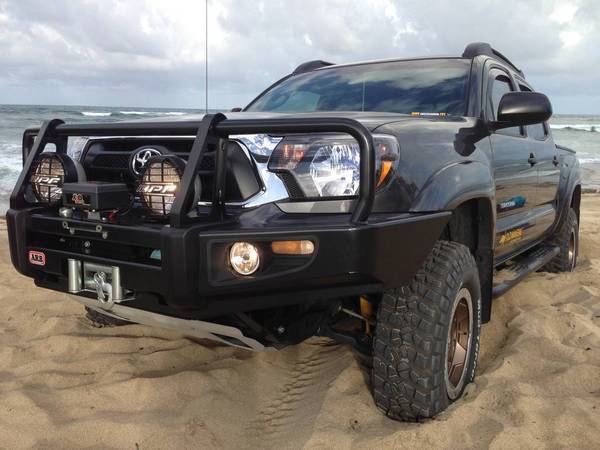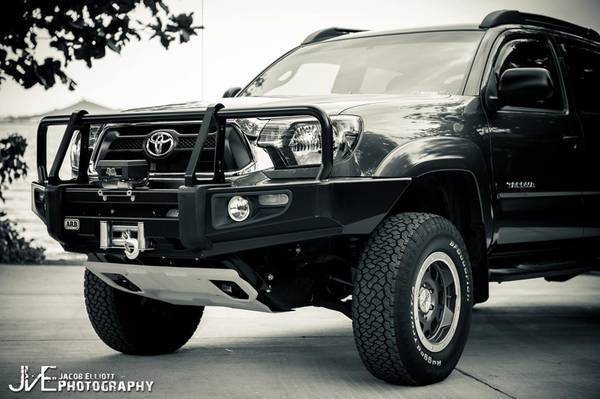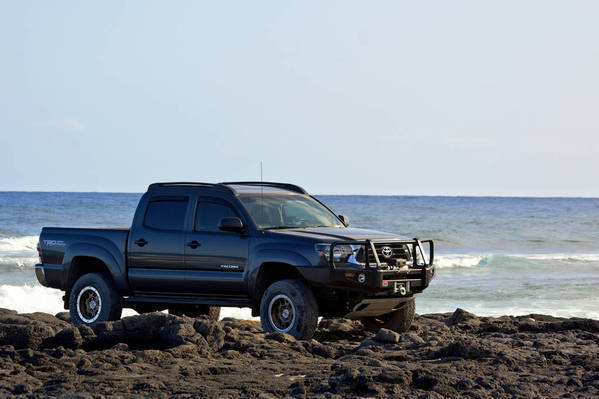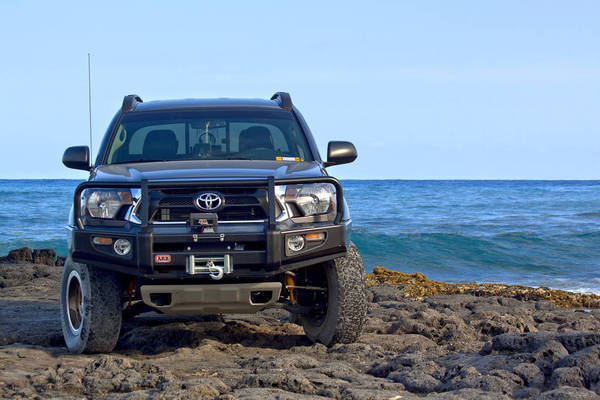 November 3 2012 Servco Toyota
My brand new Tacoma with 6 miles on it when I took her home!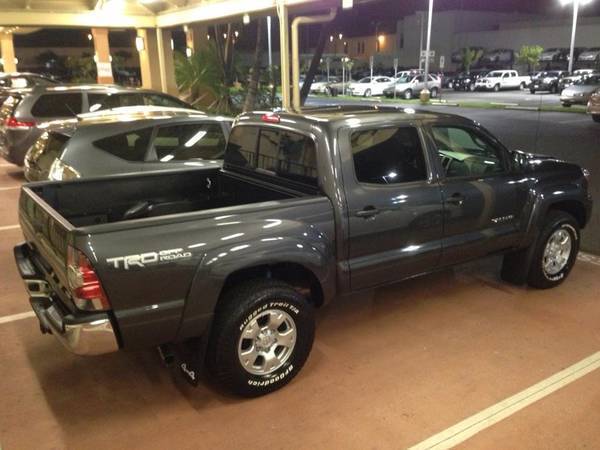 Still stock but our first camping trip at Bellows AFB Hawaii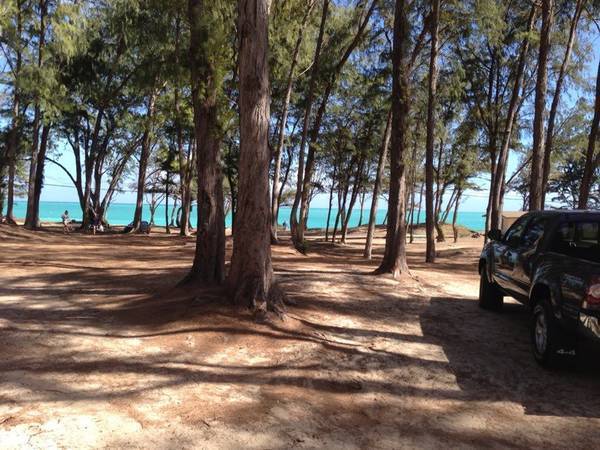 The dealer Add-ons that I ordered installed
TRD Bronze simulated Bead Locks
TRD Front Skid plate
Toyota Side Step
Toyota Roof Rack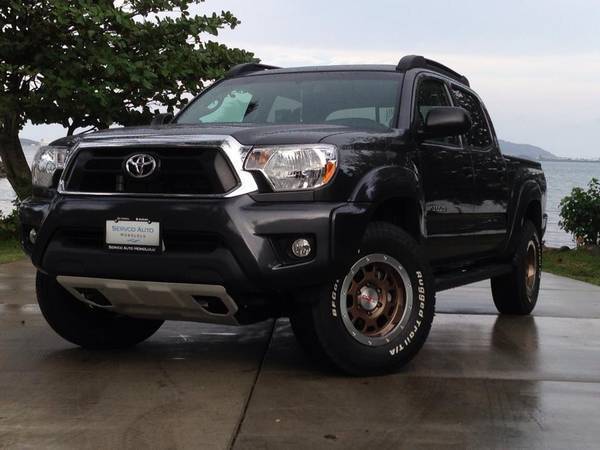 And a shot from the back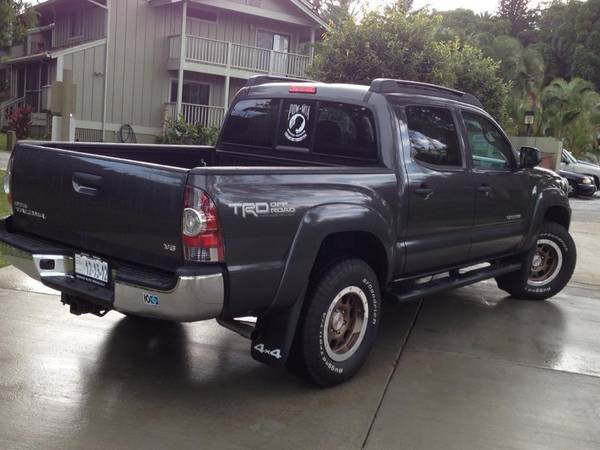 North Shore Oahu
With Window Tint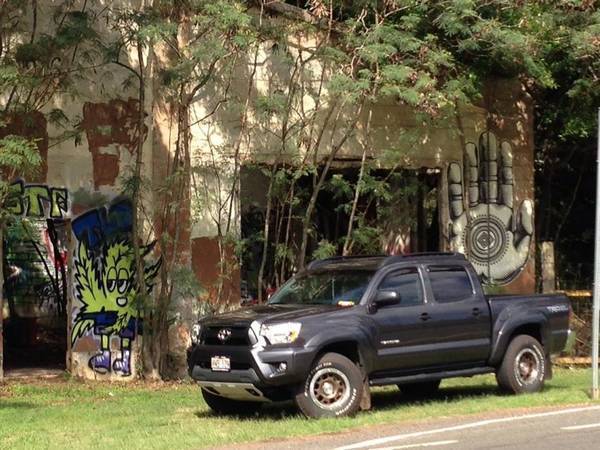 My first time getting stuck. I wanted to see what it would take to get her stuck since I had quite a lot of fellow Tacoma World friends to pull me out. Went all day with full street air presser in the tires and never got stuck. Then at the end of the day I got ballsy and went to the sand on the waters edge and you see the out come of that lol. I was very impressed what this stock loll Tacoma could do!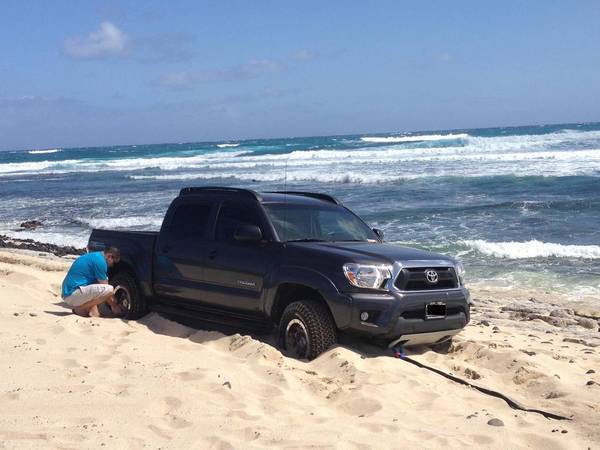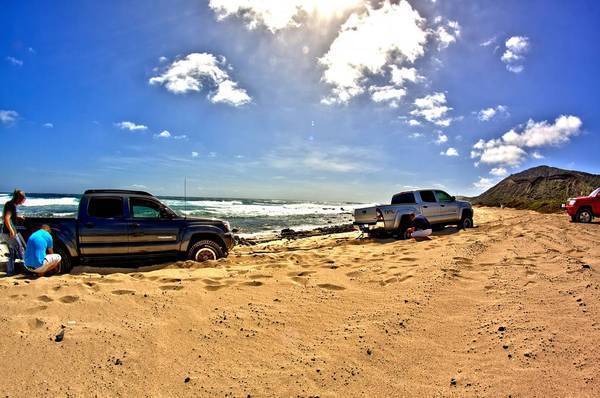 Well it took what felt like forever to get my seat covers. I custom ordered them from sparks TRD. Took almost 3 mounts to get them but well worth the wait!
Front seats.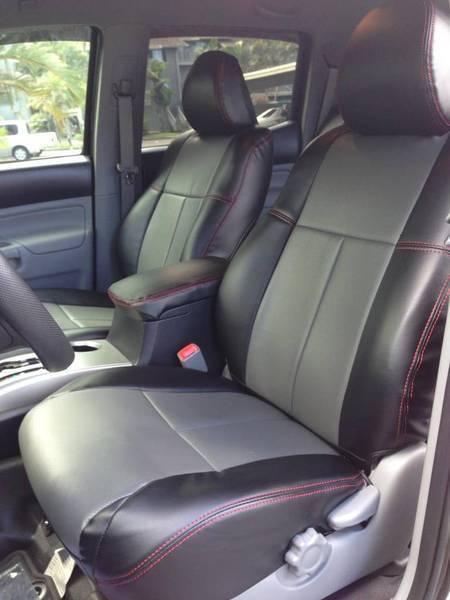 Back Seats.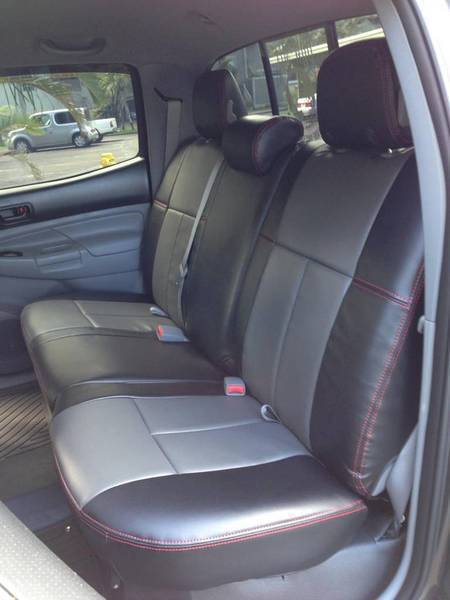 Smittybilt Beaver Step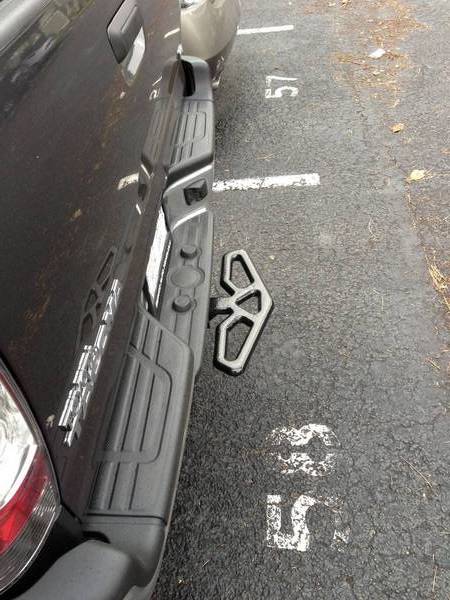 Did the BHLM with a lot of help from a good friend I5runner.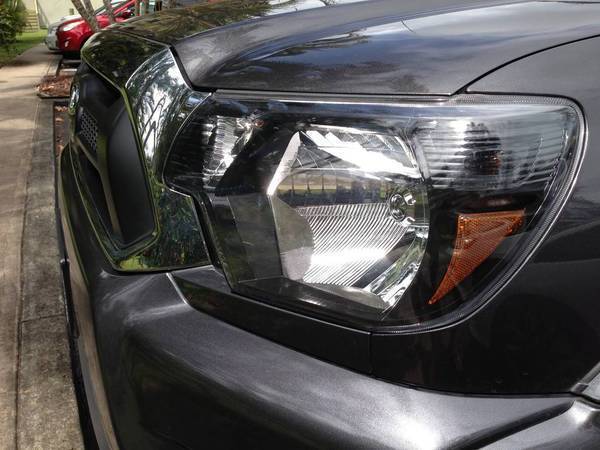 Ordered some toys from ARB, Full OME Heavy Duty Suspension along with a few others :-)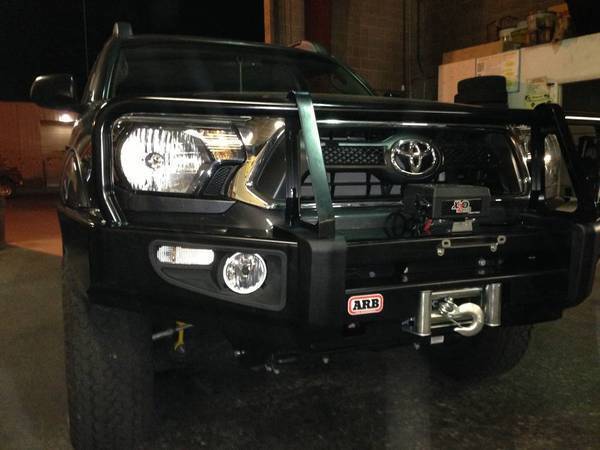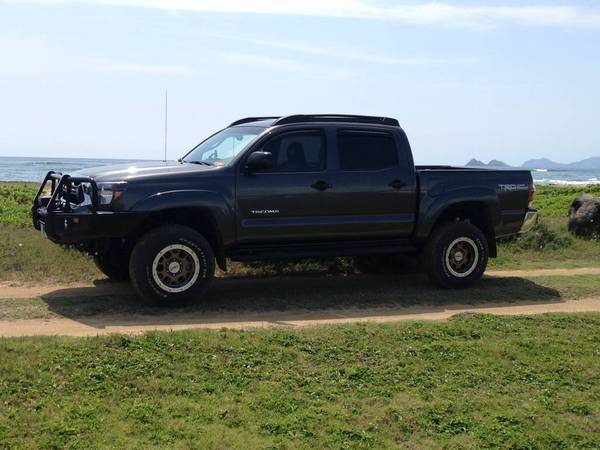 Put my TRD front skid plate back on. I think it looks better now.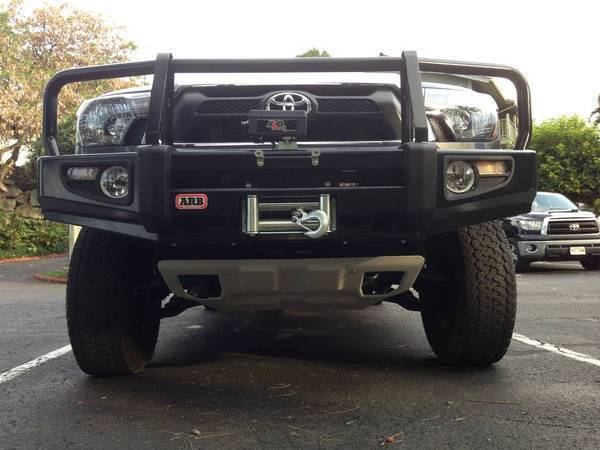 So simple but engenius center console organizers!
I replaced all 3 LED interior lights and WOW are they brite!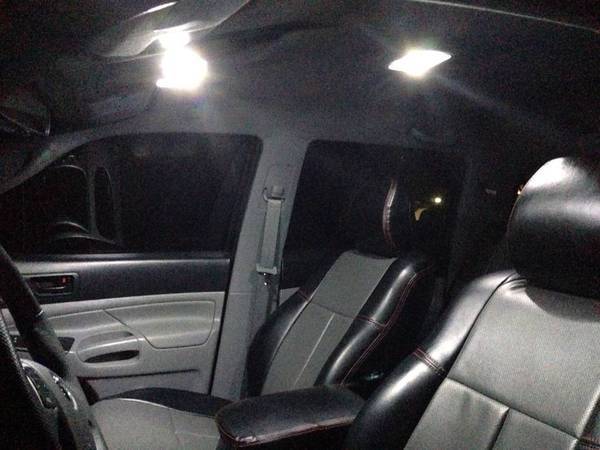 ARB IPF 900XF lights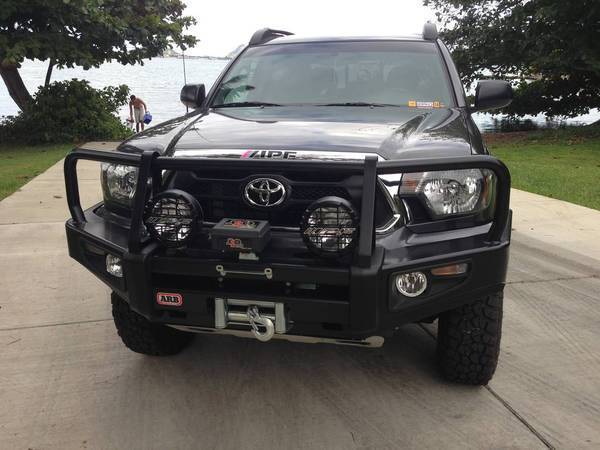 Added a set of Rigid Industries Dually Led Lights on the front of the ARM bumper and a El Cheapo Amazon 300w 52" LED light bar added up front. This thing is crazy bright!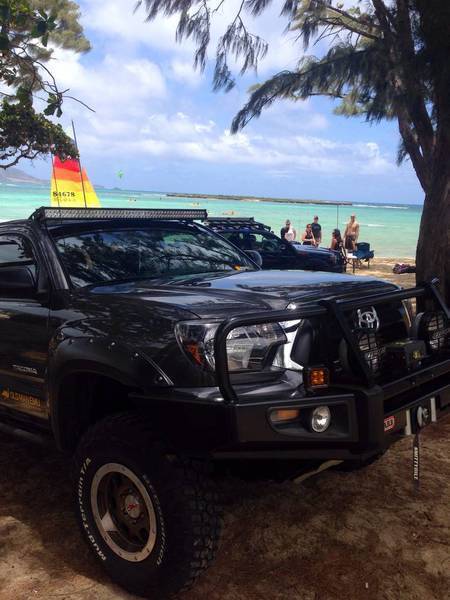 Light racing UCA's & Alpro stainless steel brake lines front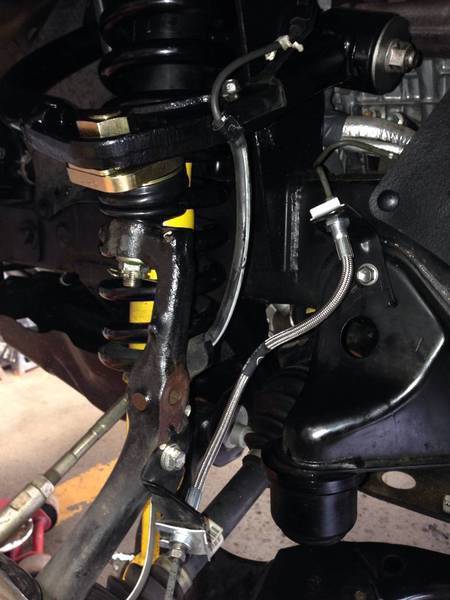 El Cheapo Amazon 18w 6" LED lights added for a extra light in the back.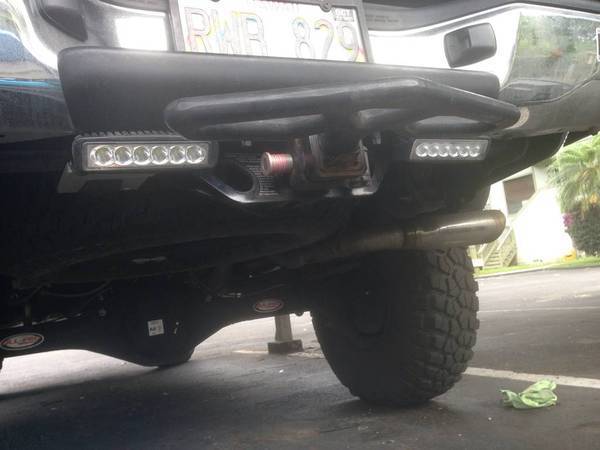 Added a Toyota Tool Storage Box. It lasted for about a week before I took it off and sole it. Could not stand to loose that much of my already limited bed space. It would be good for all of the long bed guys out there.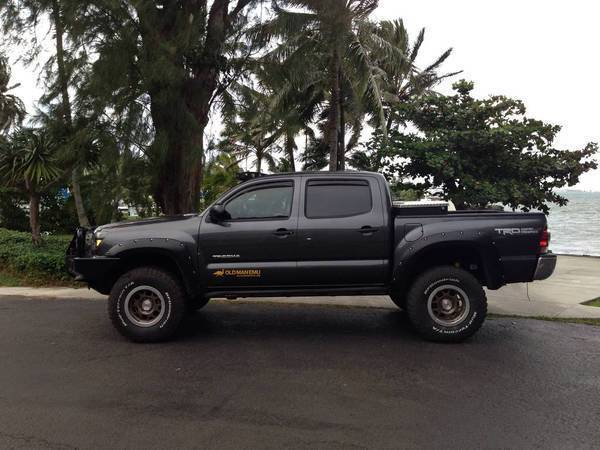 Stay tooned I am just getting started!
A few pics of my beloved Tundra that I sold to get the Tacoma.