Hey here's my 2013 DCSB SR5 4x4. I picked it up in November and just hit about 2800 miles.
I'm completely new to the truck world but it is a lot more convenient for work then my other car.(Not that wrx in the background) I've already trailered a couple things and hauled a bunch of stuff, even took a snow trip once.(scary with the dunlops)
So far the only mod I've done is plasti-derping my wheels and adding a hitch ball.
My list of to-do's in the very near future
:
-265/75/r16 Duratracs DONE
-16x8 procomp 7069's DONE
-Pro comp front leveling kit 2.5" DONE
-Smittybuilt black nerf bars
-1.5"
all pro
wheel spacers
-Color matched grill
-black or color matched rear bumper
-black vinyl roof
-darker tint
-wet Okle black seat covers
CURRENT:
The day I got her: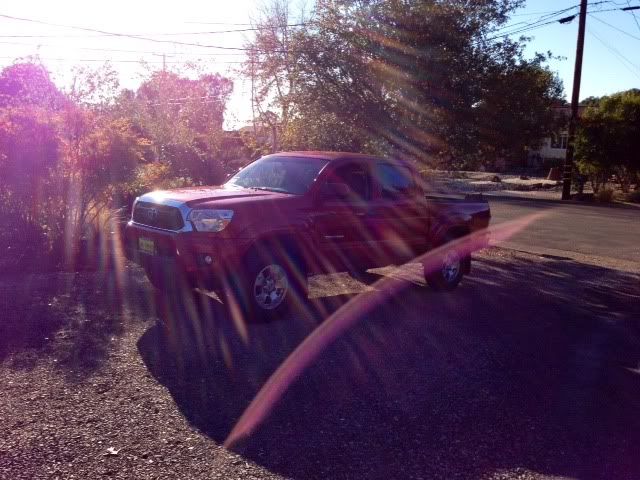 My other toy: