Here's my build... Specs below pictures
Recent:
Shoulda done this before they bent! Ohhh well.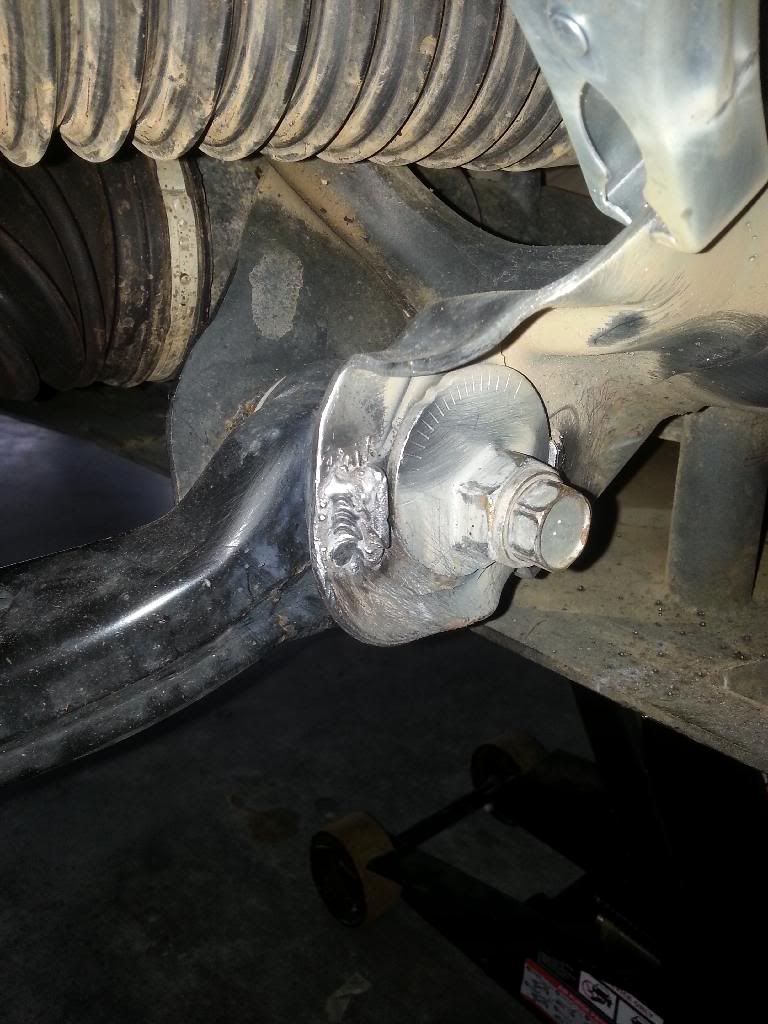 60" Hi Lift Extreme mounted. That is a big ass jack!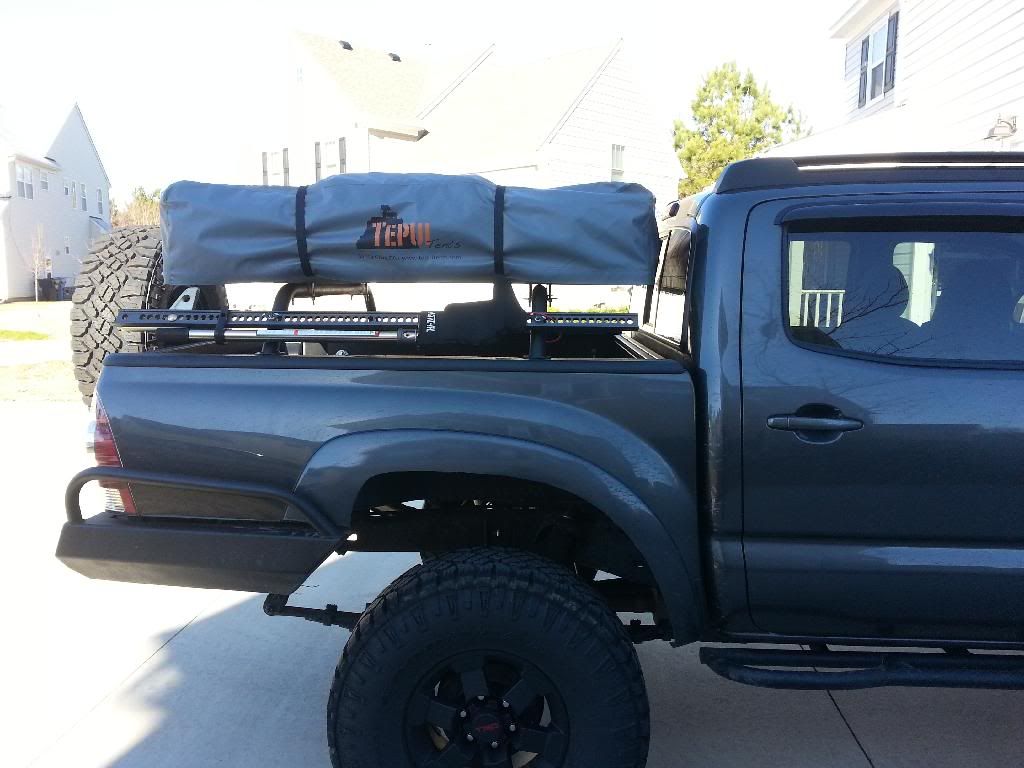 New HiLift Mounts courtesy of Brent. Just enough room for it to mount there. Glad I measured twice.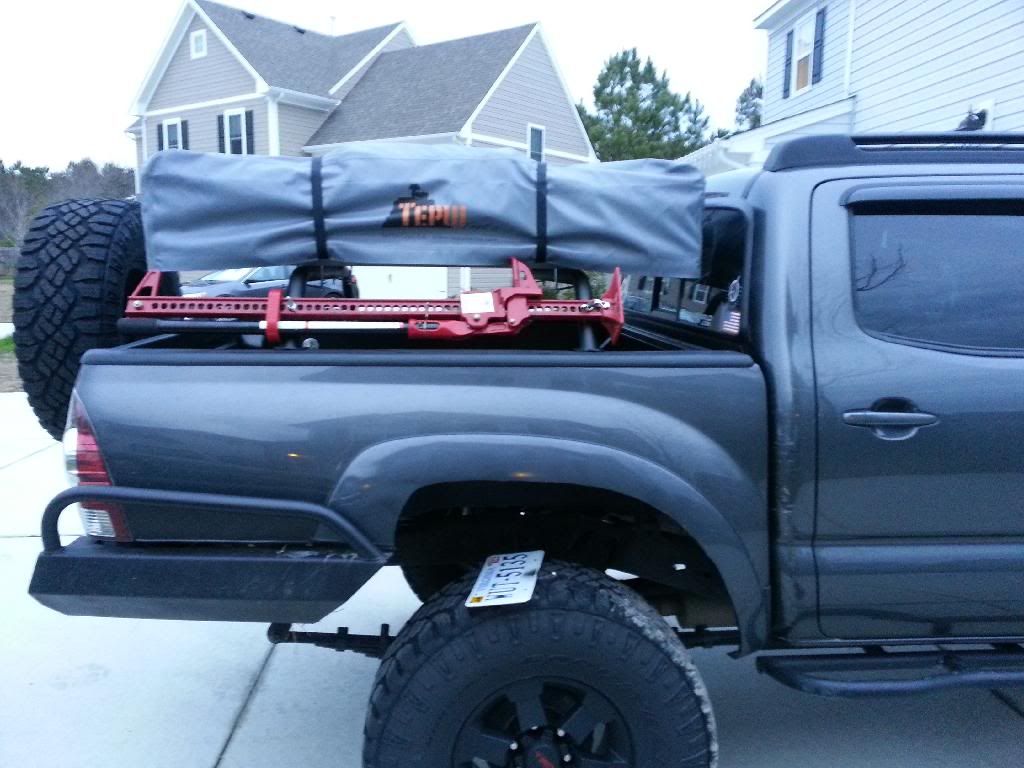 Nice shot...
35s are on!!!
All trimmed and ready for the 35s tomorrow. Fuck me running.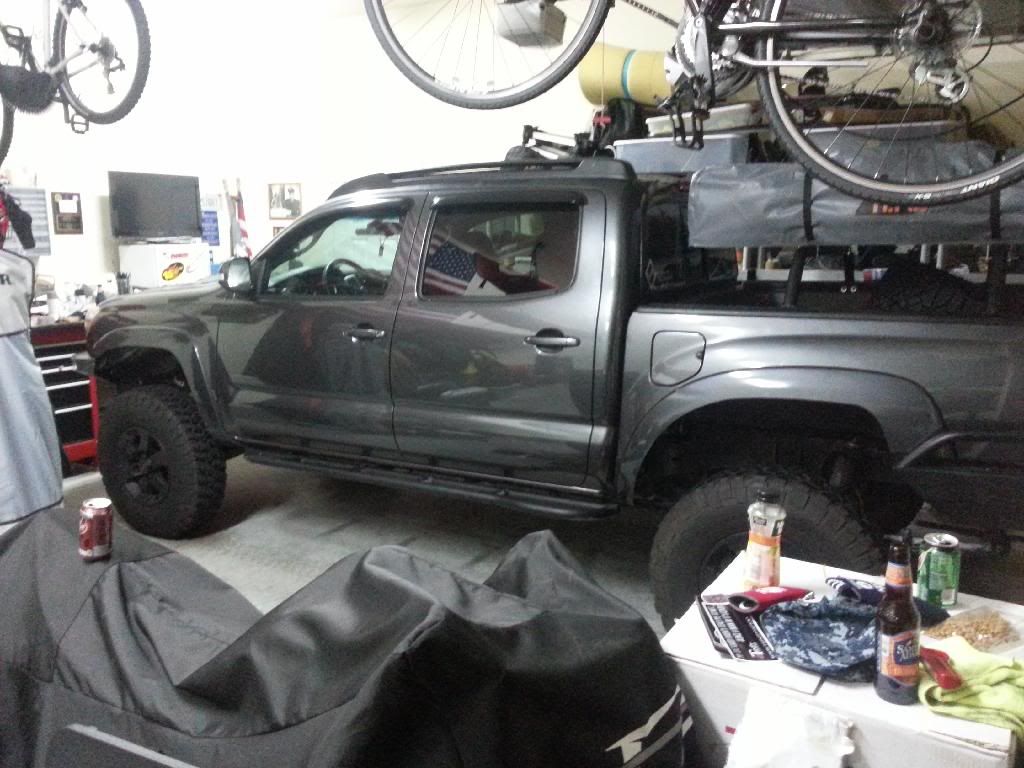 Tepui RTT installed.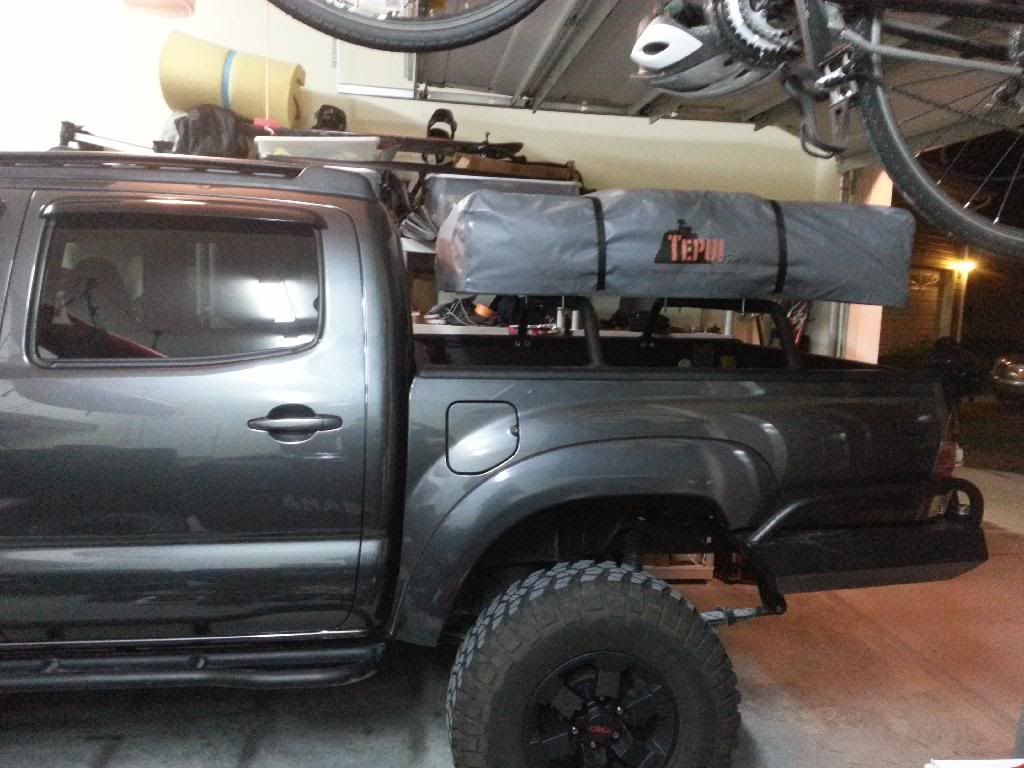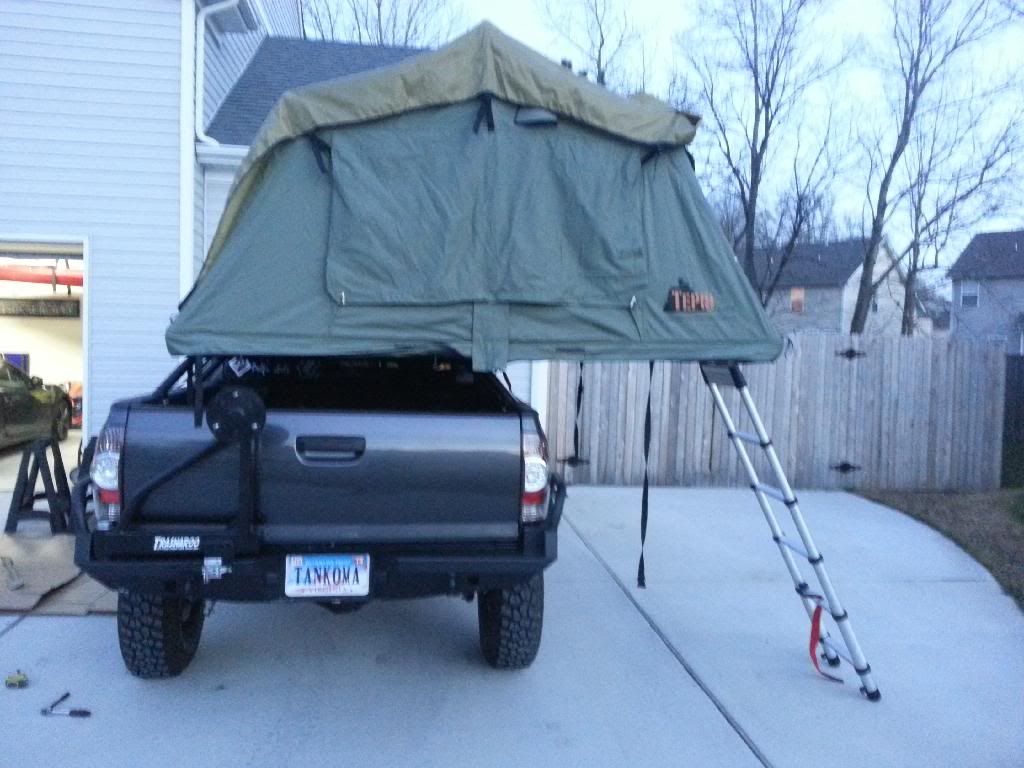 OEM Roof Rack installed courtesy of my wife for Xmas!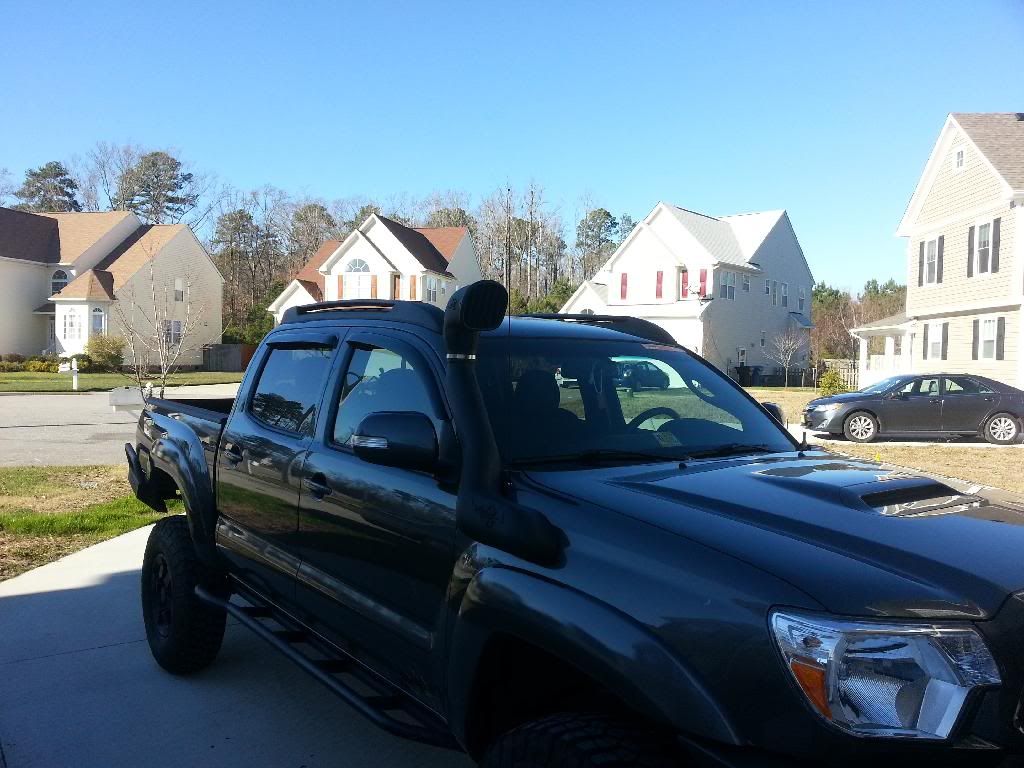 Spidertrax on for the 315 install. Tomorrow fenders and cab mount. Fun...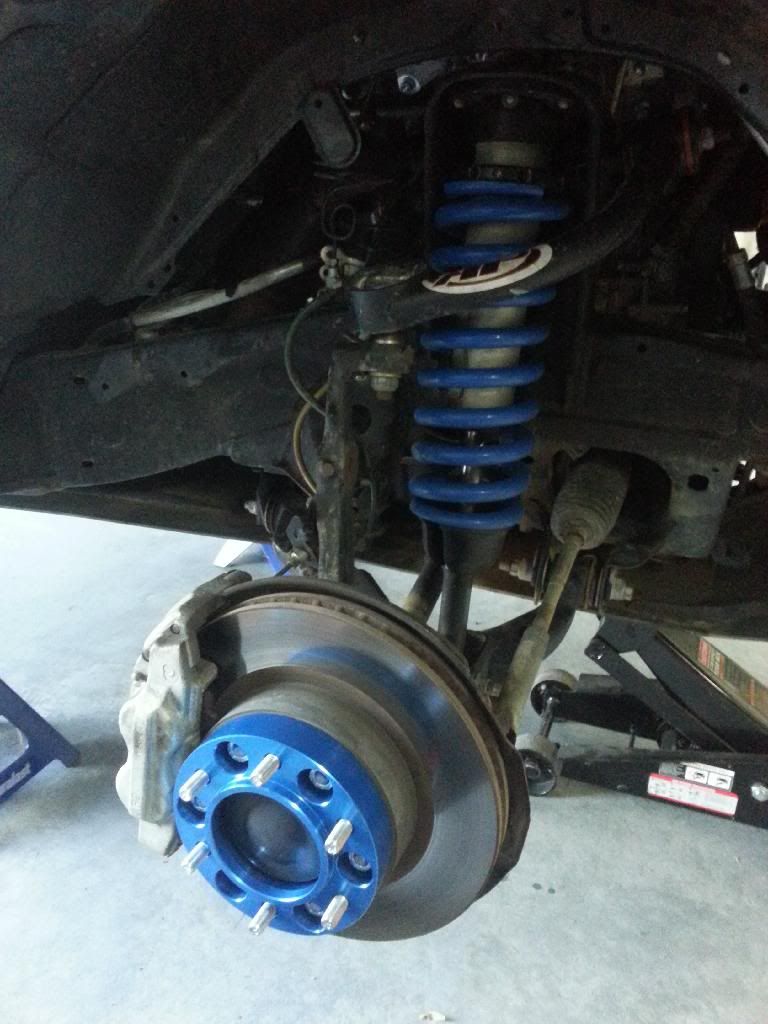 Bed bars painted and on the truck. Just need an RTT now!
Airflow snorkel...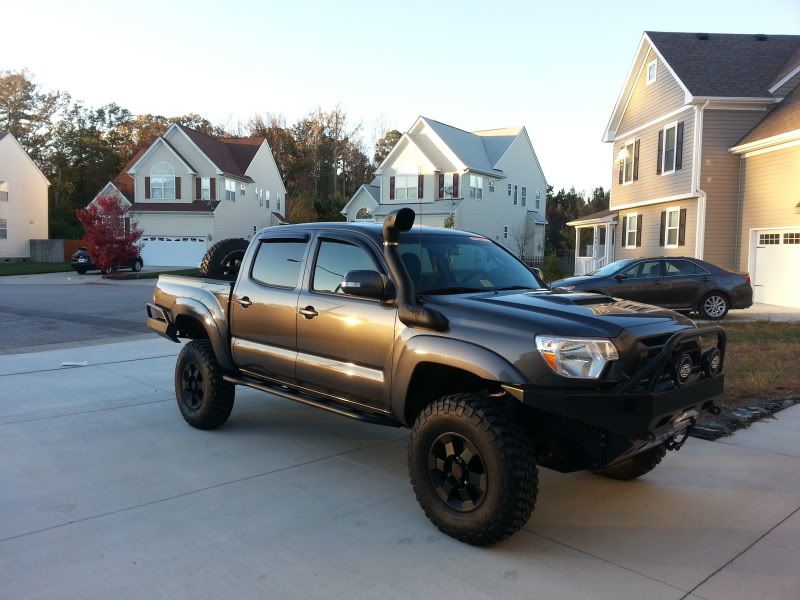 New FJ Trail Teams Rims...
BAMF LCA Skids installed...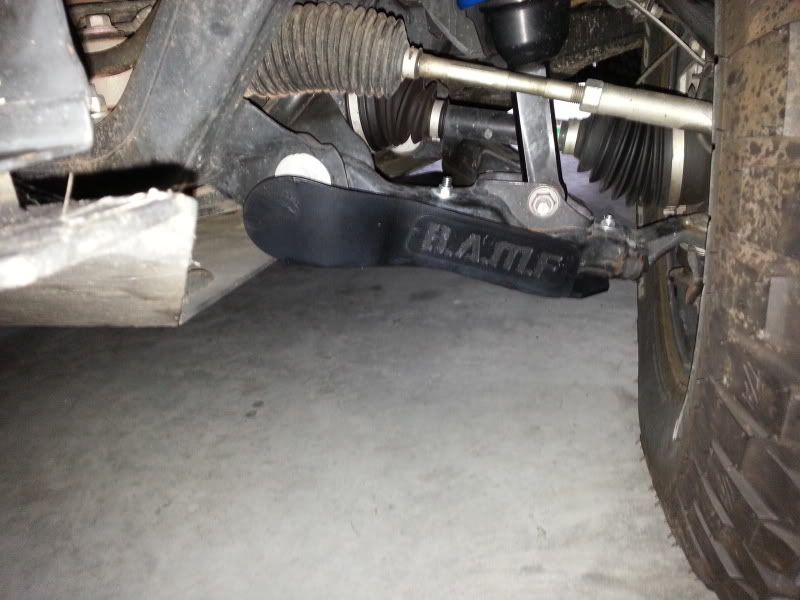 She got a new ASS today!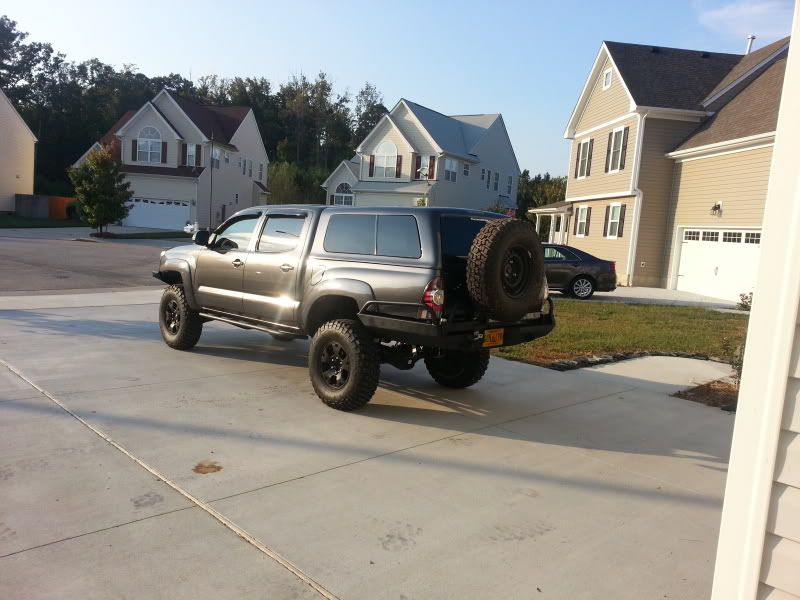 700# King Springs are in and I love them. Except for the fact they're blue..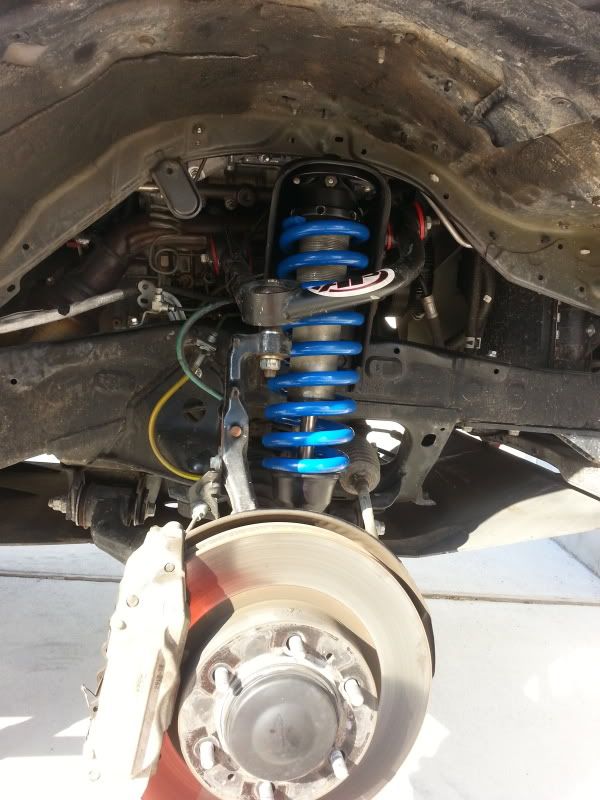 Ready for install! Just need to get some sheet metal out of the way!
Happy Birthday to myself!
New rear setup with Billys, RE shackles and longer bump stops...
Post alignment and coil over crank up...ended up with a tick over 3"s of front lift. Will let it settle a little then readjust from there.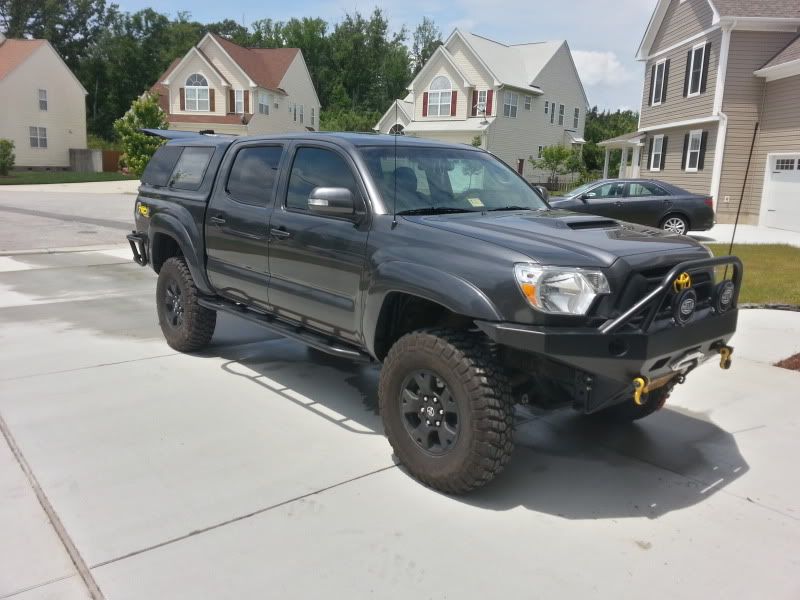 ALL POO UCAs installed with new braided lines.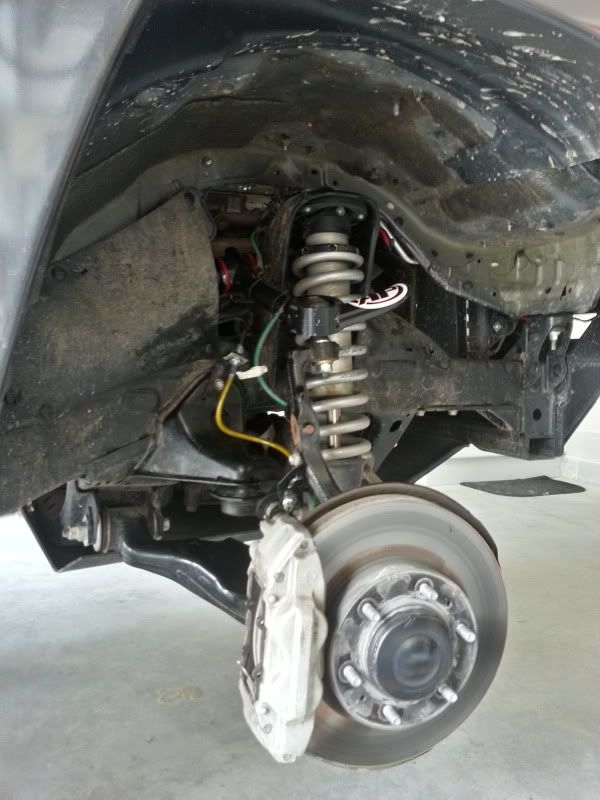 Shackles have been flipped! Fuck doing that twice!
Spotted while on my way home
Got the new camper shell back from painting...love it.
Installed an
all pro
rear bumper and full set of skids. Then took everything out and beat on it...
Painted sliders, debadged, pin stripes removed, no more TRD bed sides and tossed in a set of LED fogs.
Sliders welded on by Backwoods Fab!
Installed the cb and yellow shackles.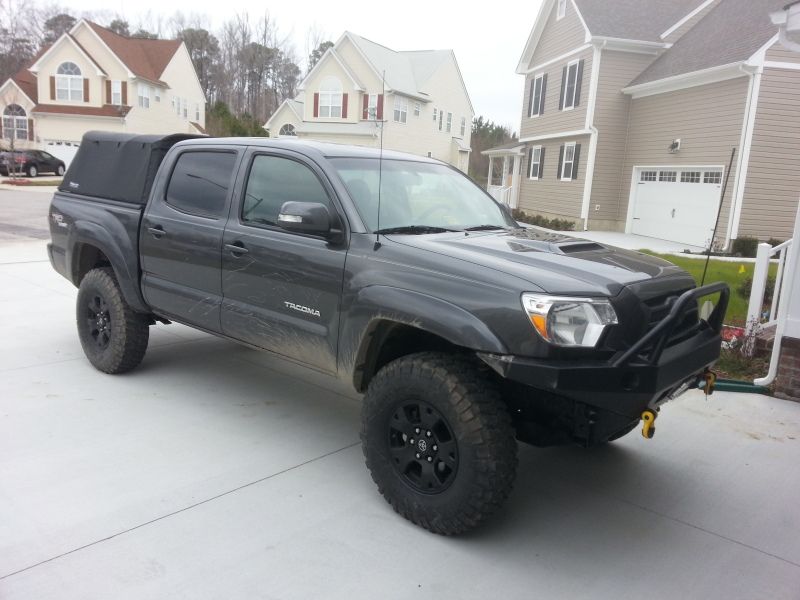 Finally got a good pic of the new bumper.
Pelfrey front bumper installed!!!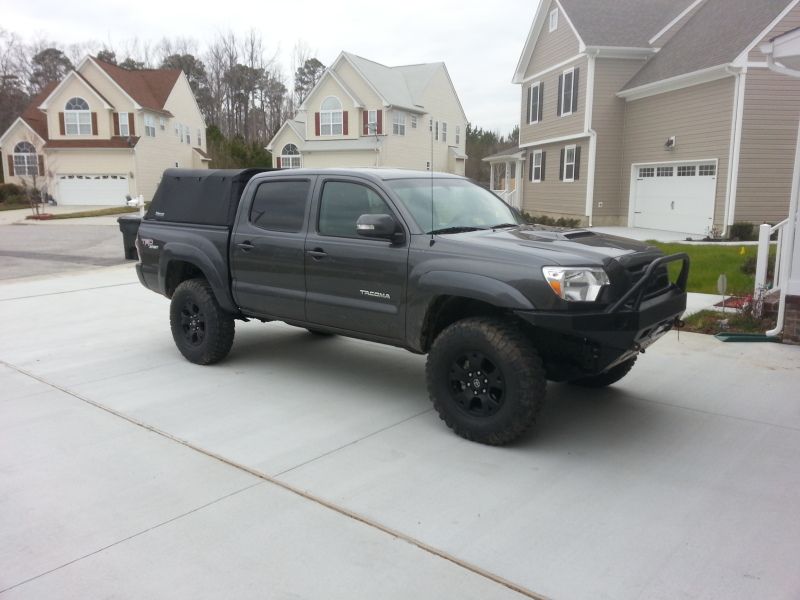 Got the 255's installed. Look nice and my gas mileage is better than the 265s.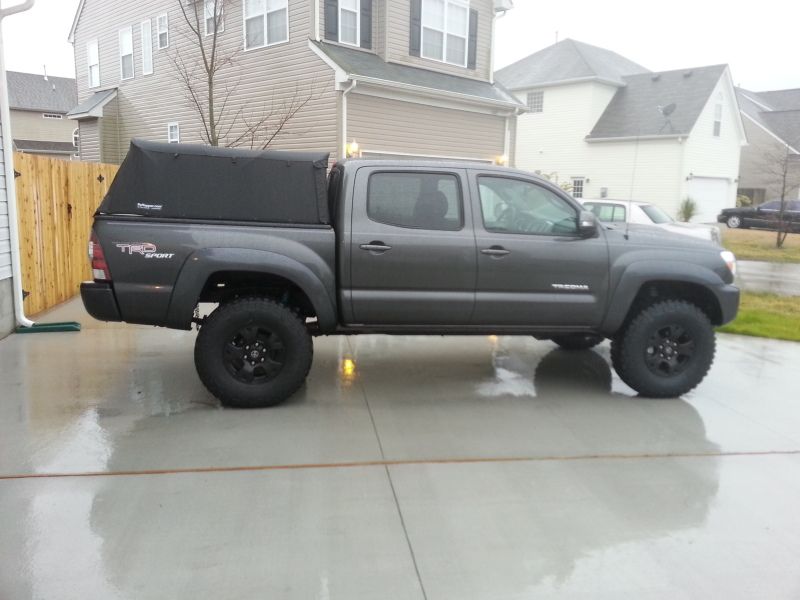 After Softopper install and pulled the 1"spacers for the 255 install.
After AAL and coilover crank down.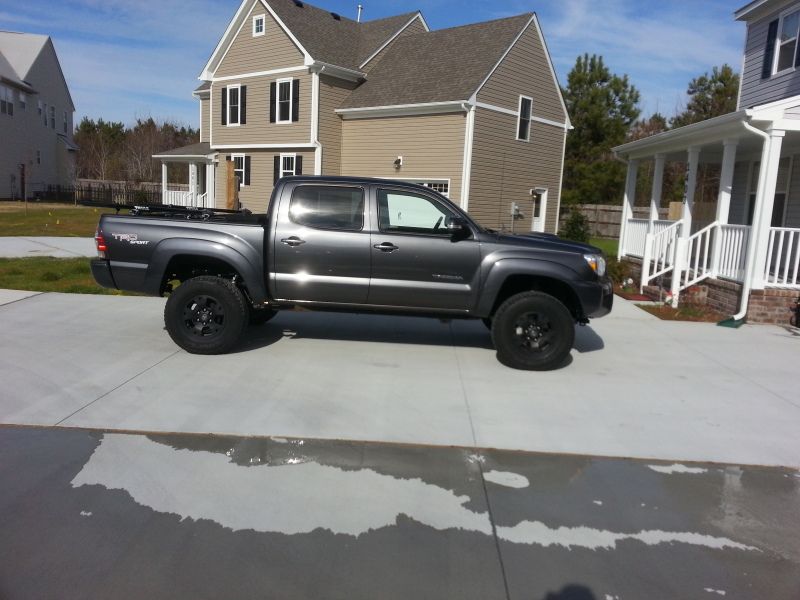 Day after I bought her:
2013 Double Cab Short Bed Sport 4x4 4.0 6 speed manual
Suspension:
Donahoe/
ICON
2.5 Coilovers
700# King Springs
All Poo UCAs
All Poo Expo Leaf Pack
Extended length 5100s
All Poo U bolt flip
ATO Shackle flip
Rubicon Express XJ shackles
Welded Alignment Tabs... do it before they get bent flat!
Wheels/Tires:
FJ Trail Teams Black
BORA .75" Spacers
315/75R16 Goodyear Duratracs
CHECK HERE FOR 35S GOING ON!
Performance:
K&N drop in filter
MBRP cat back dumped before axle
Airflow snorkel
Protection:
4X Innovations
Sliders
Pelfrey front bumper
Brute Force Fab high clearance rear bumper
IFS/TRANSMISSION/TRANSFER Custom Flat Skids
Exterior:
Relentless Fab CB Mount
Tennessee Special Fiberglass CB
Vent visors
ATO 8" rise bed bars
Custom Hi Lift mounts on Bed Bars
Tepui Kukenam RTT
OEM Roof Rack
Pelfreybilt
Axe/shovel mounts
Pelfreybilt HiLift mounts
Interior:
Clazzio Leather Seats
Hard mounted GPS
Rubber floor mats
Cobra 75 CB
Misc:
Fog light anytime mod
Southeast Overland 22" Led Light Bar
Lifetime LED headlights
Pelfreybilt Battery Tray
Smittybilt
XRC8
Masterpull Thimble
Onboard CO2 setup
Arb Tire Deflator
60" Hi lift Jack Extreme
Straps and shit
Coming soon:
BAMF Shock Relocation- Ready to install
Gas tank skid
Lockers
Ext Travel King Coilovers
2.0 12" King Smoothies- Ready to install
Icon UCAs with Caps- Ready to install
SOS Bedrack- Being built