Well, finally decided I'd take some time to put together a build thread. I'll be updating more as I go along.
Meow.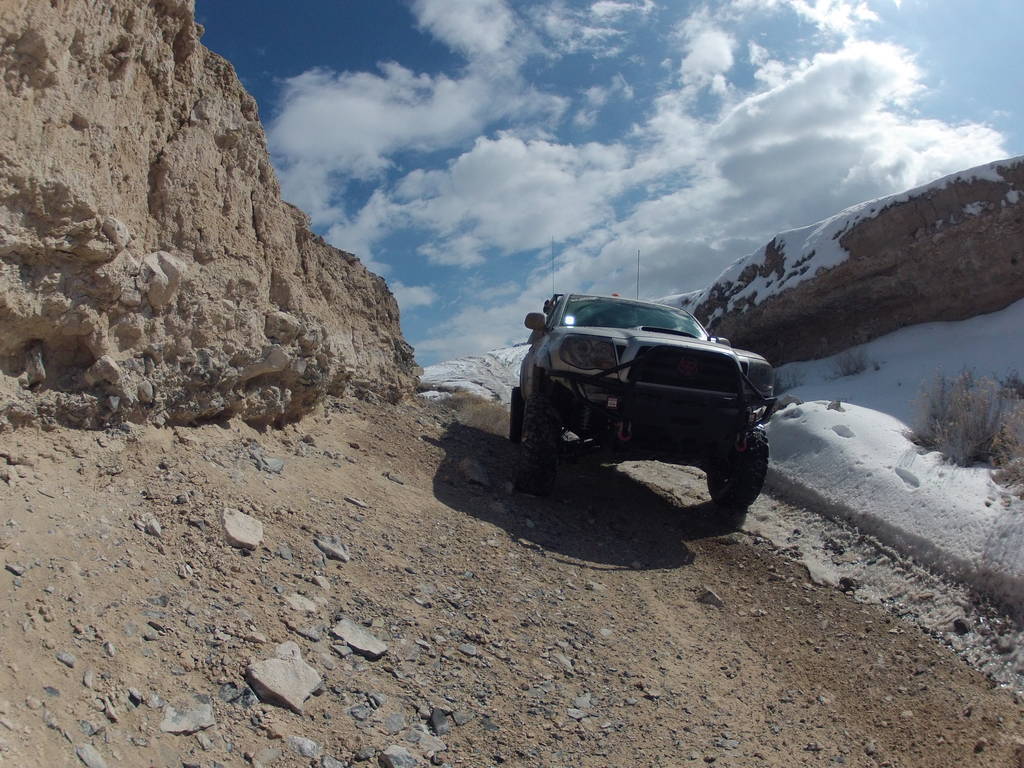 The original FERARI 1.0 after a herd of deer at 85 MPH (4 confirmed kills)
FERARI 2.0 This is where she's at as of now: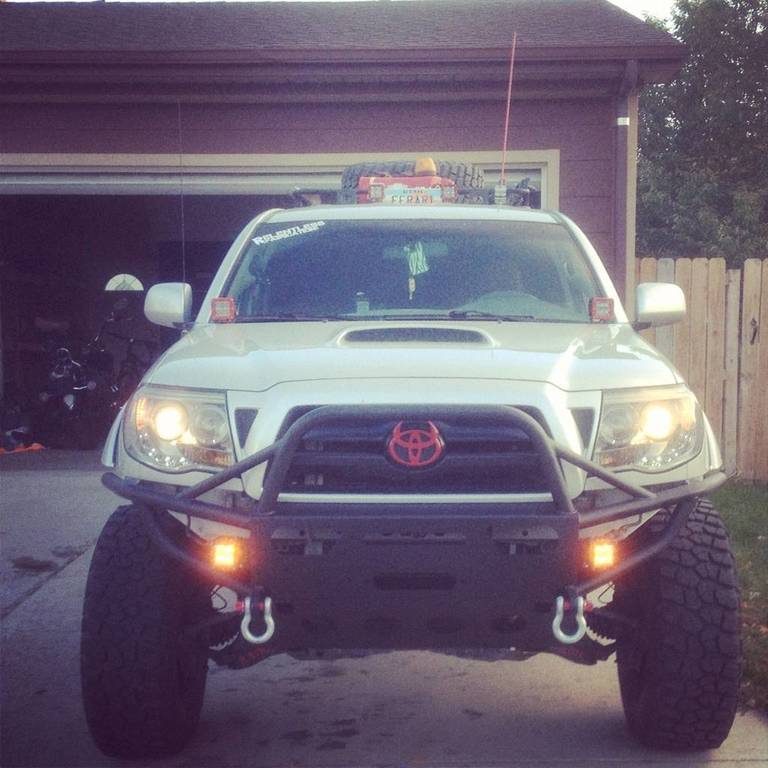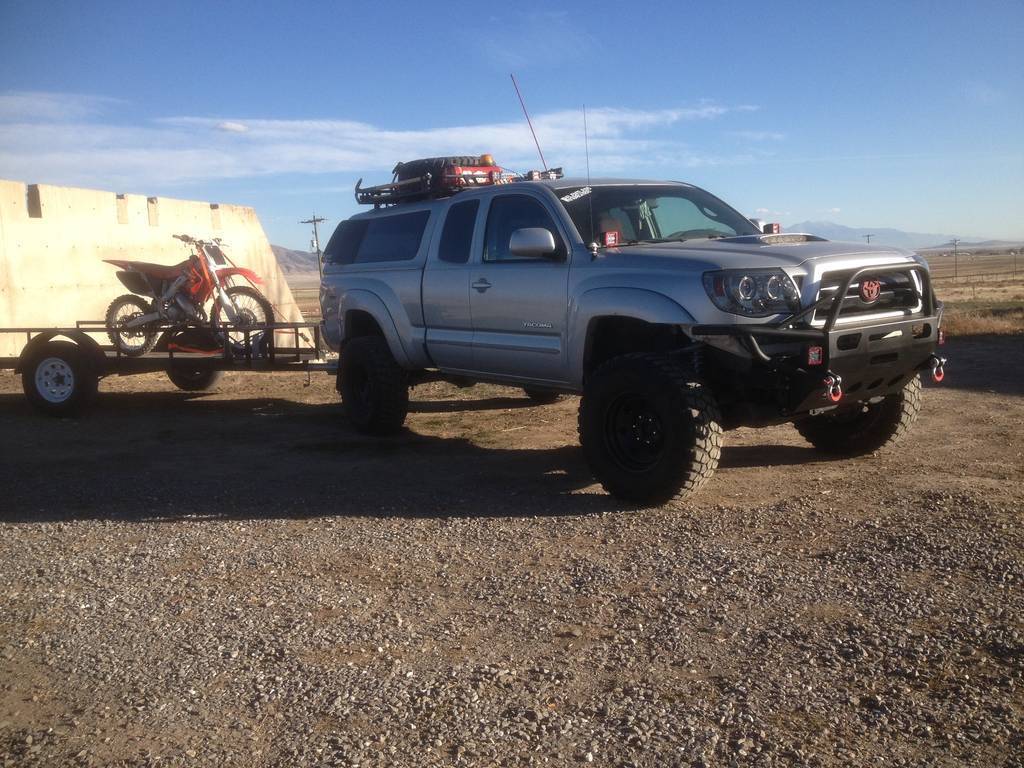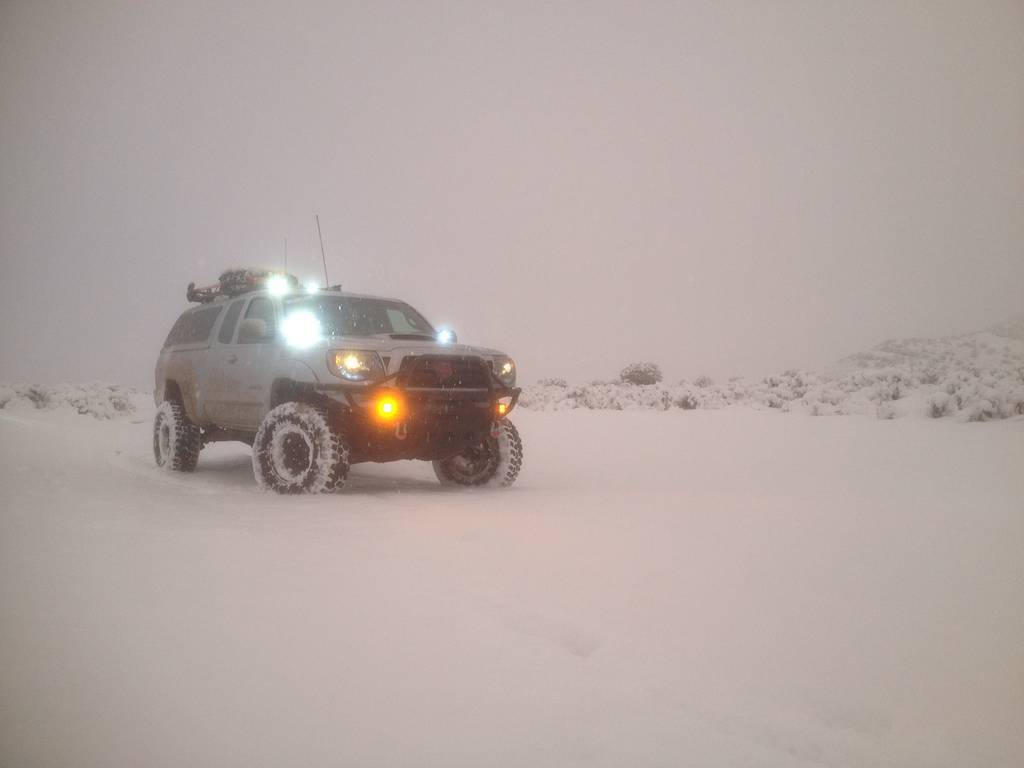 This is when I first got my truck back in may of 2010;
2006 A/C TRD Sport with the SR5 and towing package with just over 70k on her.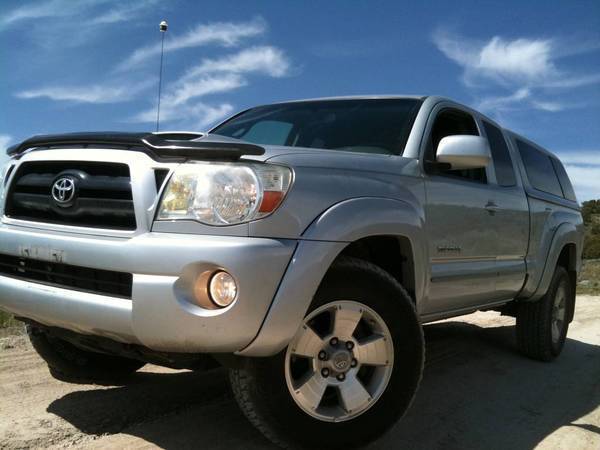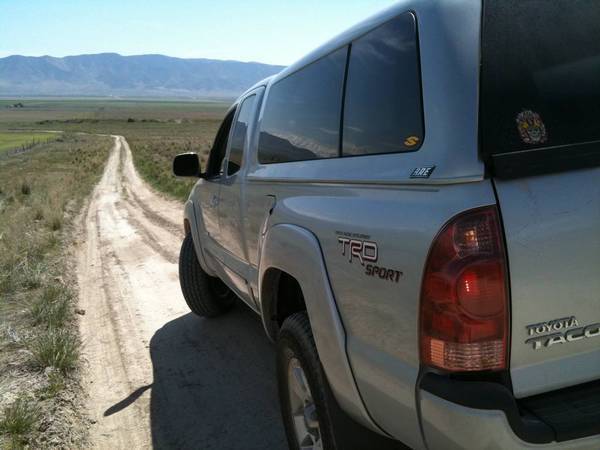 Mods:
While searching up replacement parts I discovered TW. My wallet has never been the same...
Engine
aFe TBS for a custom rape whistle sound.
K&N CAI for
advanced
rape whistle sound.
Flowmaster exhaust, cut off above the axle for clearance.
Suspension
Fox Racing 2.5 shocks up front paired with
All-Pro
UCAs and BAMF LCA skids.
Fox Racing 2.0 Rear shocks paired with an All-Pro Expo leaf pack and U bolt flip kit.
Random
Goodrich Racing extended steel braided brake lines - front + rear.
All Pro diff drop kit.
8 Rigid industries D series lights (front + rear) to see shit. (deer).
Flyzeye Design interior lighting
Relentless Fabrication CB antannae hood mount brackets (dual, for hood mounted lights).
Cobra CB radio paired to a shitty firestick CB antannae.
Bumpin-ass subwoofer system ghetto rigged in. (a ten and 2 twelves seatbelted into the backseat with a 1000W amp).
Devil Toyota emblem
Smoked headlights and tail lights
Tires & Wheels
285/75/16 BFG KM2s.
16" ProComp steel wheels.
1.25" Spidertrax wheel spacers.
Shell & rack
A.R.E. shell
DefenderRack Roof rack
As well as, Random-as-I-see-fit mods that just happen.
Future planned mods (help/suggestions?)
Lock-Right lockers
Safari Snorkel
Dual Battery
ARB air compressor
GPS of some sort
CVT Roof rack tent + awning
URD
supercharger
Tall skinny "pizza cutter" tires 255/85/16
Roof rack and HALO headlights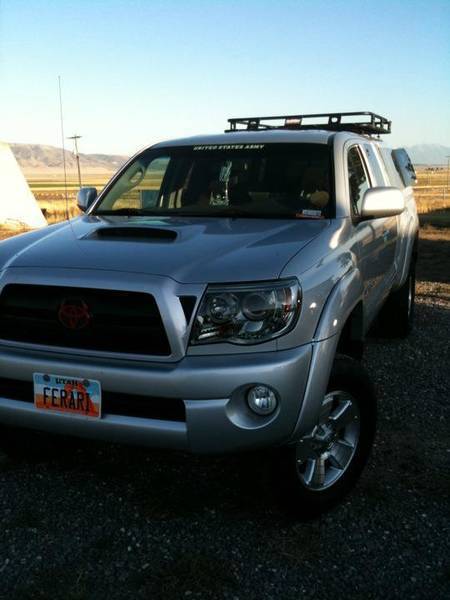 CAI With some custom pinstriping I did.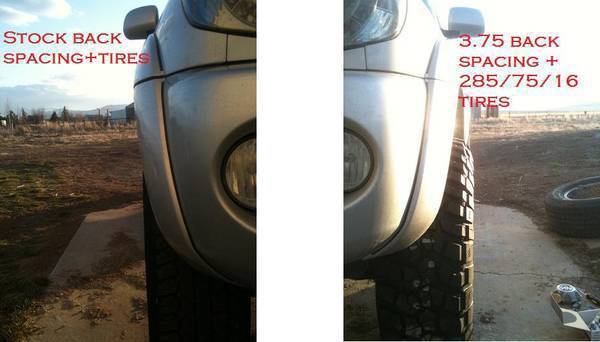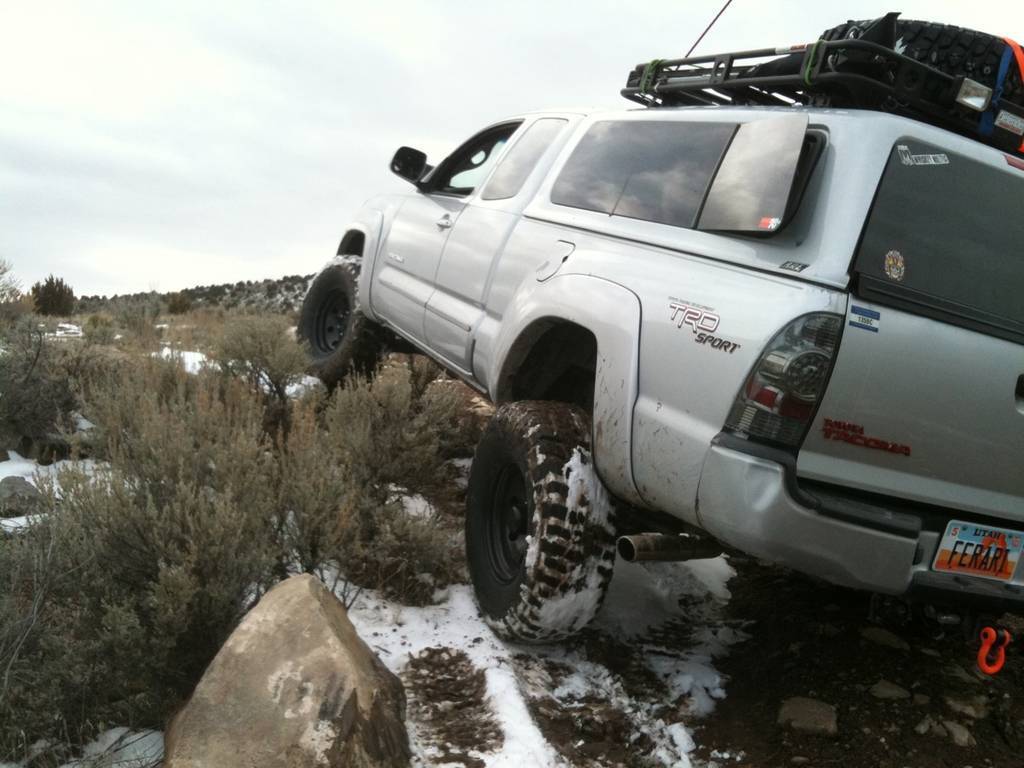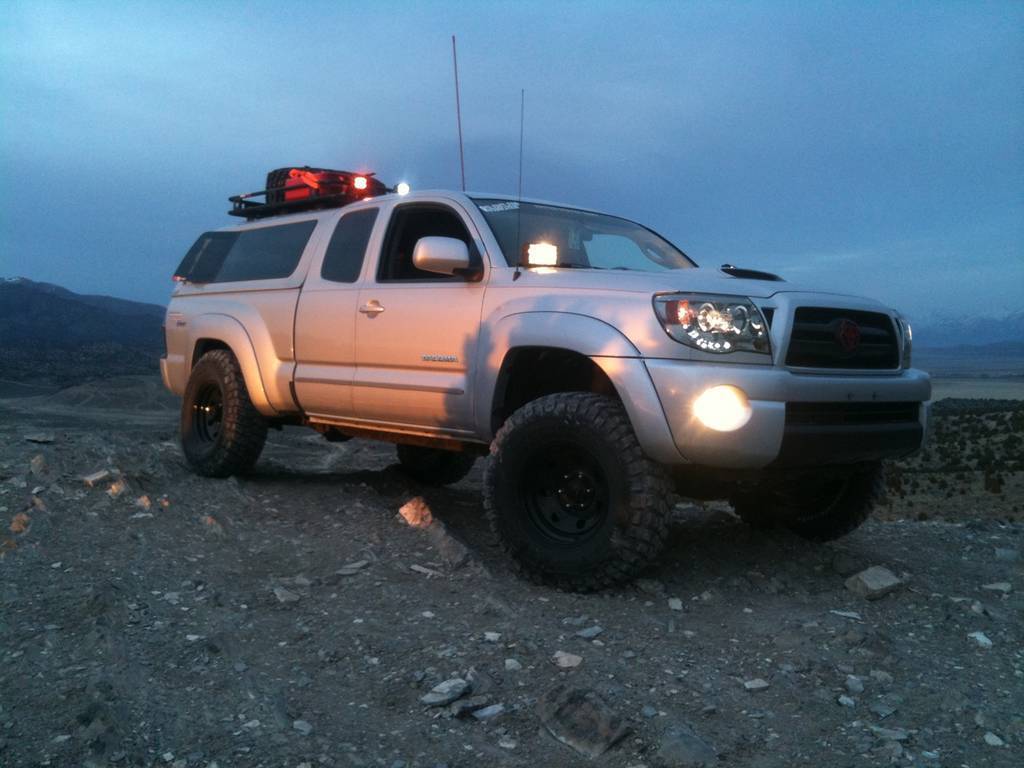 My TW sticker!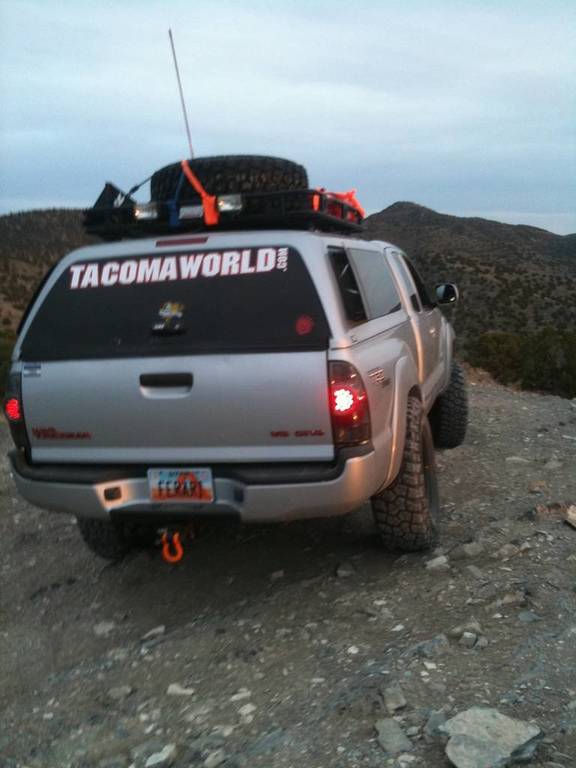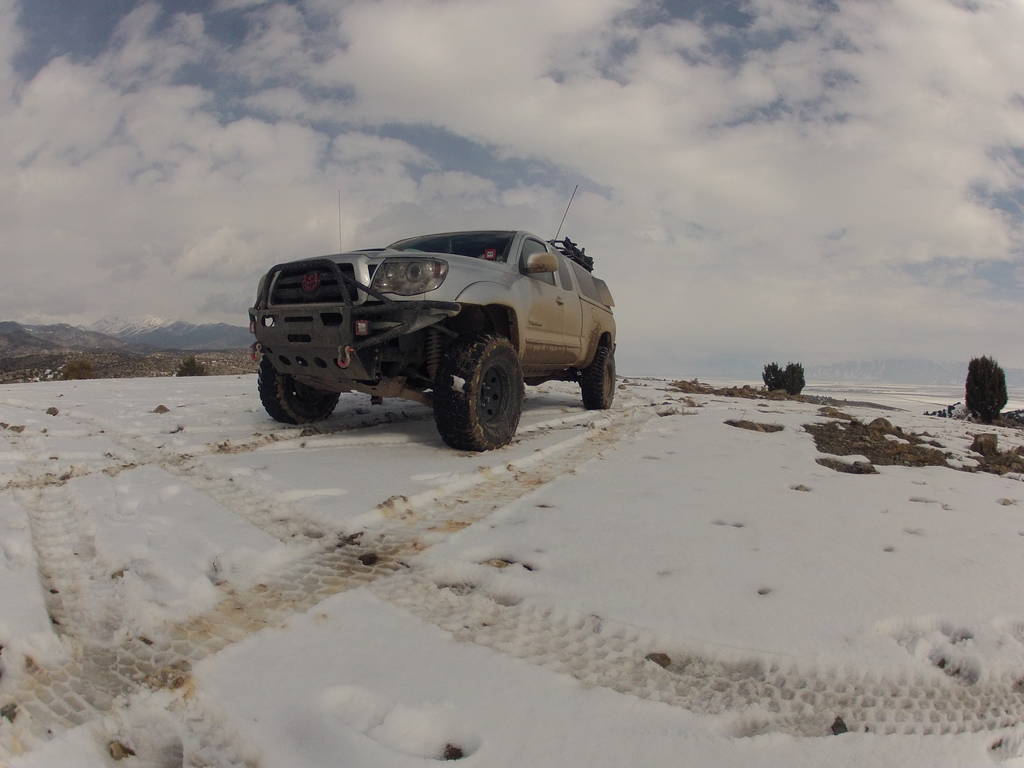 I use CB antennae mounts in the bed track for reverse lights when my shell is off.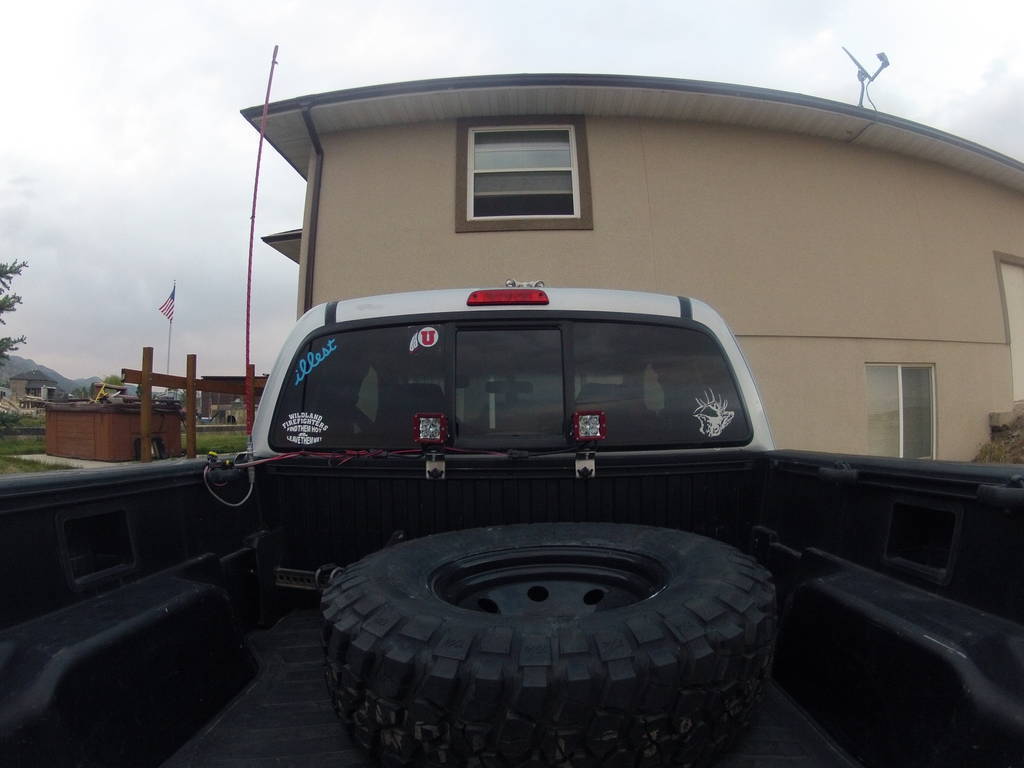 Mud. Back before I mounted D2s to the hood.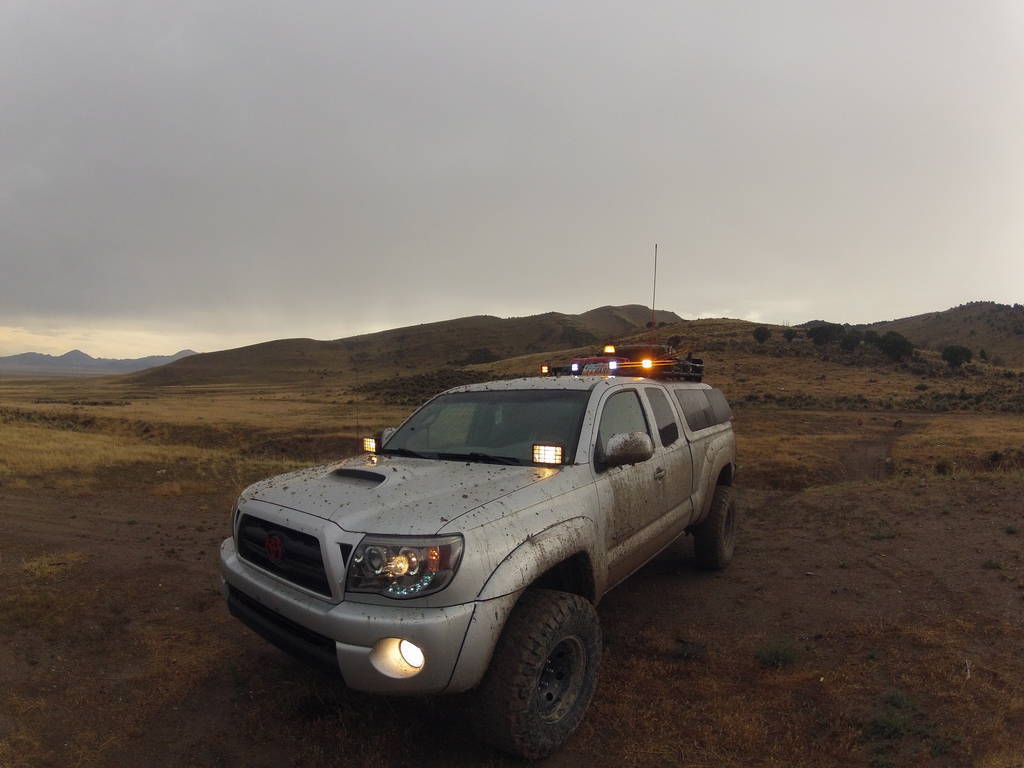 Awesome views.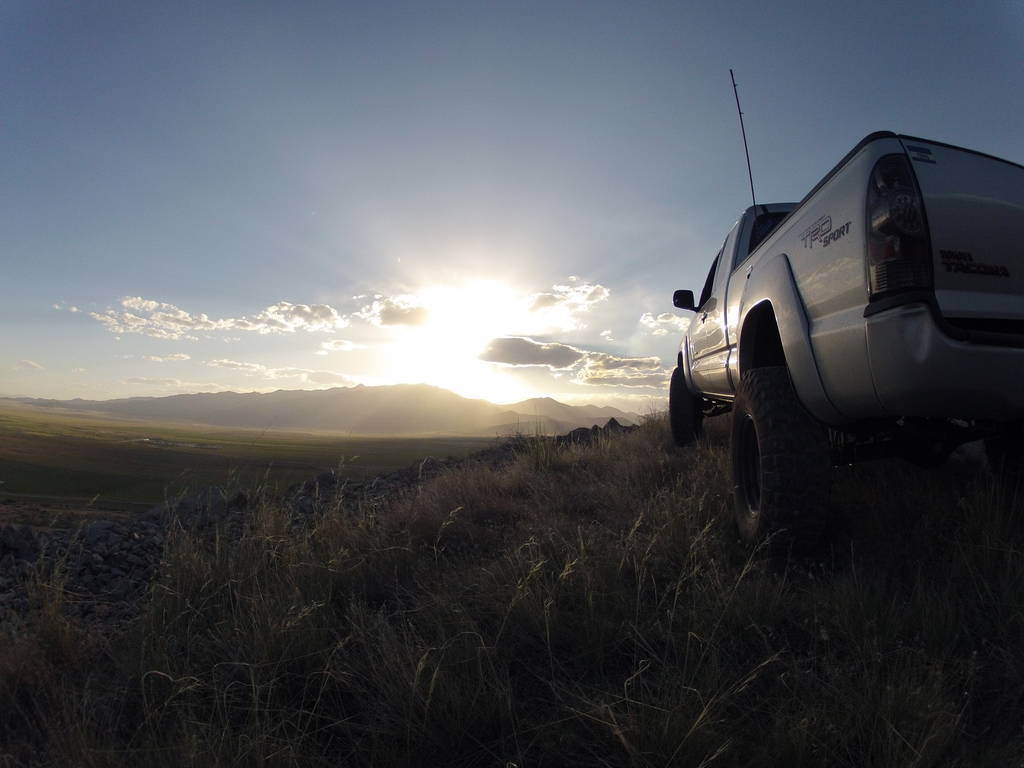 Favorite.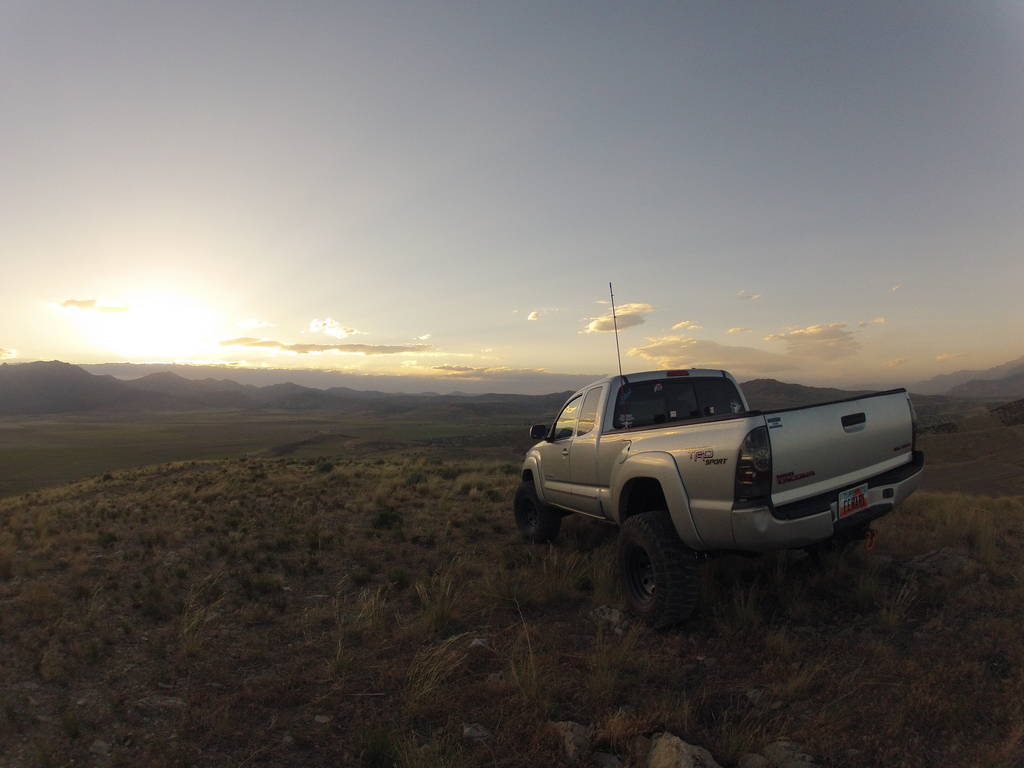 Ari - Jib Bandits
Utah County