Well, I figured it was about time to start keeping track and what is going on and coming off of my truck. Gotta try to keep track of all the $$ I'm pouring into her. Let me know what you think so far. Hopefully I'll be changing it up pretty frequently.

2012 TX Pro
Here is what has been done to her so far...
Interior:
Wet Okole Seat Covers
WeatherTech
mats all around
LED interior Lights
Rear View Mirror Relocation Bracket
Cobra CB with a 4' Firestik
Suspension:
AllPro
Expo Leafs
2.5''
Icon
RR rears
2.5'' Ext Travel Icon Coilovers
TC UCAs
Exterior/Armor:
BAMF Sliders with Kickout
BAMF LCA Skids
BAMF Diff Skid
Pelfreybilt
Fabrication Skids:IFS,Trans, Diff
Pelfreybilt Fabrication Front Plate Bumper
Pelfreybilt Fabrication Rear Hi-Clearance Plate Bumper w/swingout
295/75/16 BFG AT
TRD Alloy Wheels
Diff Breather Tube
Blacked out Badges
Cab Mount Chop
Rigid Duallys
BHLM
22'' white/amber LED bar in bumper
Coming Soon:
Wench
Spindle gussets
Here is how she sits today. 6/14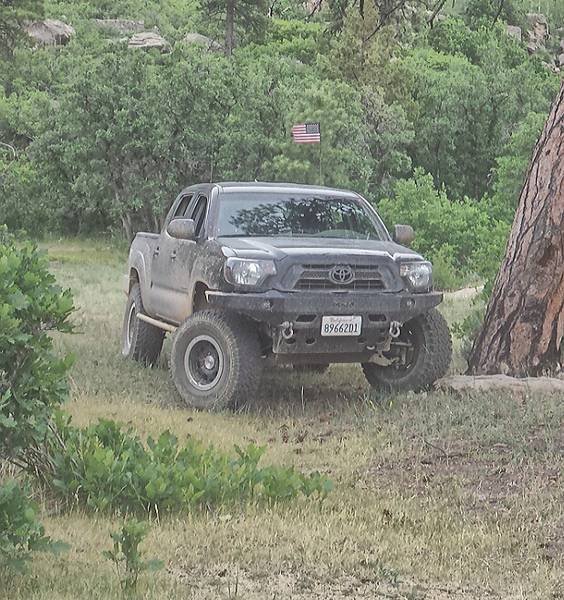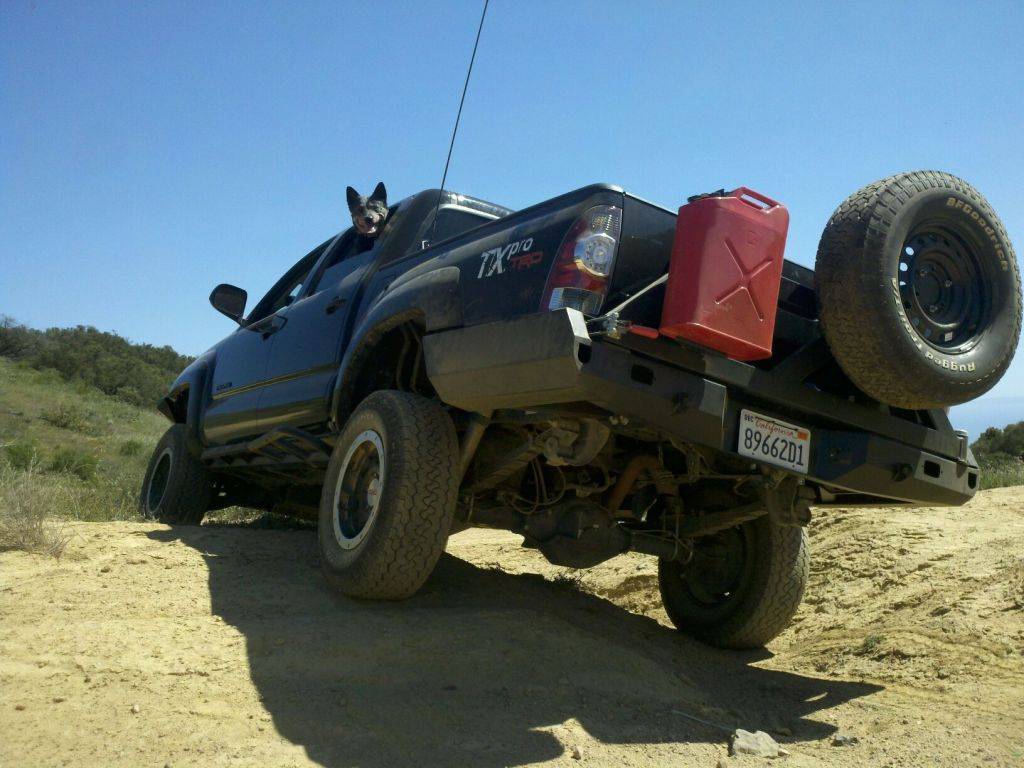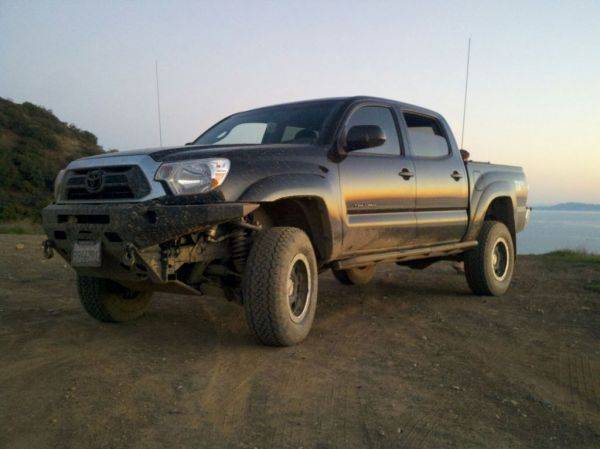 The day I brought her home.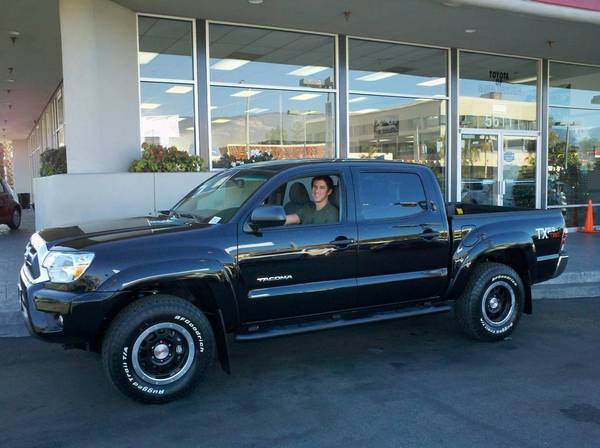 Started with BAMF sliders and Avid front and rear bumper guards. Eventually got over the guards and needed to upgrade.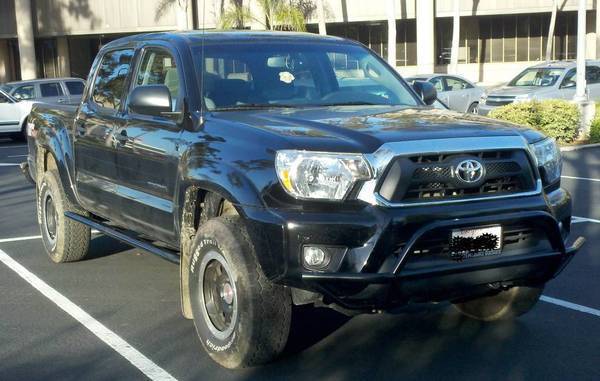 Figured I needed some armor so I picked up some skids from BAMF and Pelfreybilt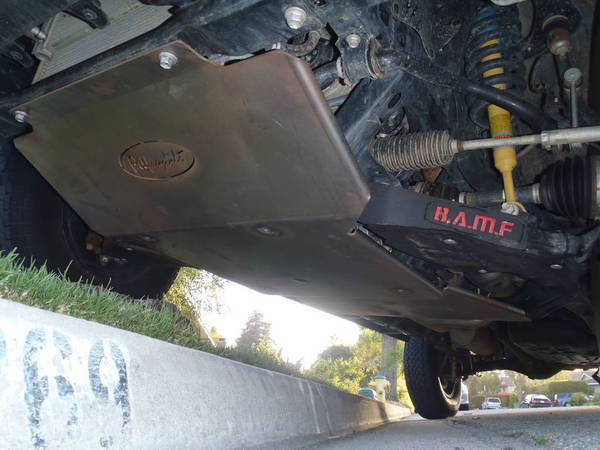 Installed the lift next....First time working on a truck but everything went smoothly.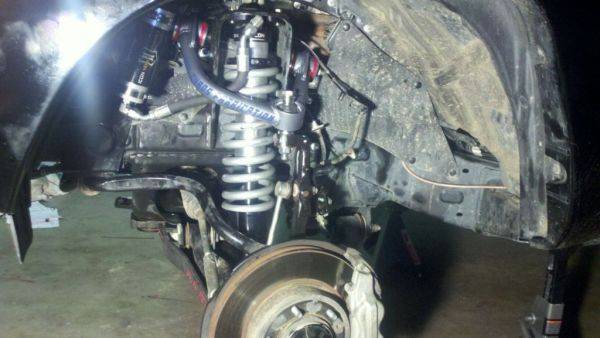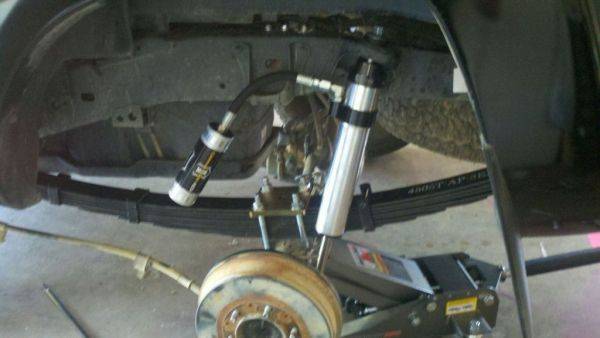 Got a CMC and Plate bumper from Pelfreybilt. Thanks Tyler!