Thought I'd start a build thread to try and keep track of what I've done, and what I would like to do
Truck
'07 Tacoma TRD Off-Road DCSB
Bought in November 2011 with 42k on the odometer, bone stock
Suspension
Front - OME 886 coils with 90000 Nitrocharger shocks, 3"
Rear - OME Dakar leaf pack with Fox 2.0 10" shocks, 3"
Light Racing Upper Control Arms
Armor
BudBuilt front/mid/tranny/gas tank skids
All Pro
kickout sliders
BAMF LCA skids
Brute Force Fab HC rear bumper, custom built to match cut fenders
Recovery
Undercover
Hidden Winch Mount System
Warn M8000 with synthetic rope
Typical straps/ropes/hi-lift/etc...
Wheels/Tires
16x8.5 level 8 ZX
315/75R16 goodyear MTR Kevlar
Drivetrain
Stock 4.0
Custom
Magnaflow
muffler (for clearance, not sound)
Doug Thorley Y-Pipe - also for clearance
4.56 Nitro Gears
ARB mini compressor
ARB front locker
On Order
????
Pics/video
As it sits today....
Don't have any pics when stock - but here's the closest to it. Grillcraft grill and 3" OME lift installed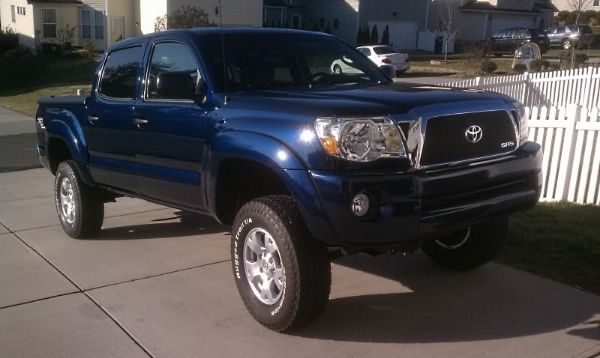 Rear Locker override switch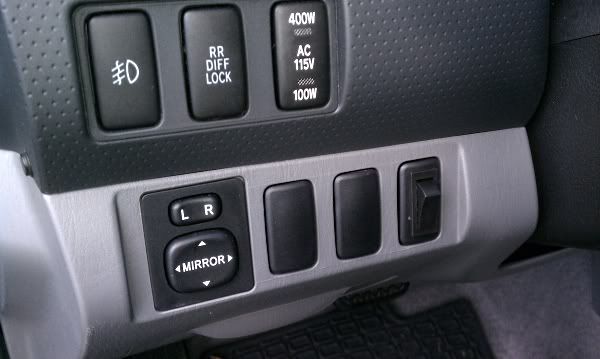 Black Rock Yuma wheels and 285/75R16 Goodyear Duratracs installed, along with All Pro Sliders - and skids at the time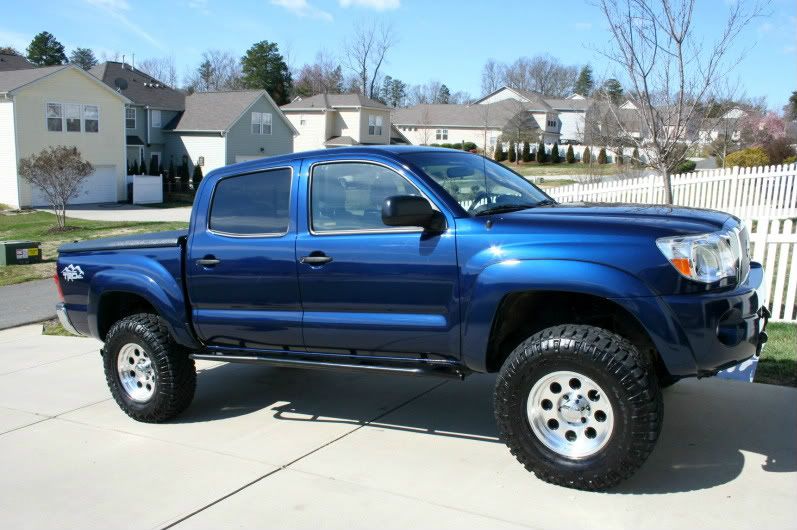 Installed the Undercover Hidden Winch Mount System with Warn M8000 and synthetic rope and custom shackles
Ran into this guy on my first trip to Richland Road, and thought he was a bit nuts....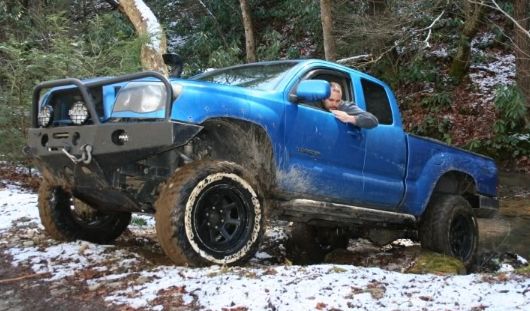 Then proceeded to do this (strike 1 for the Duratracs)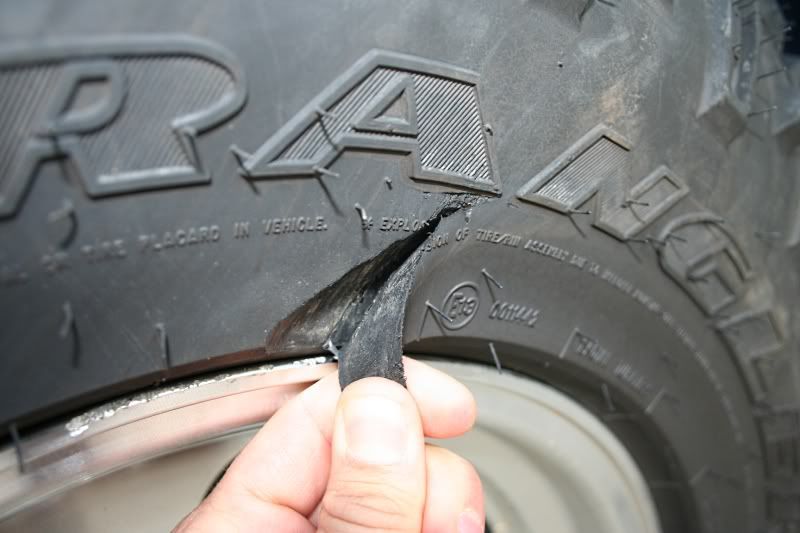 Then a month after replacing that one (thanks
Discount Tire
!
) Strike 2...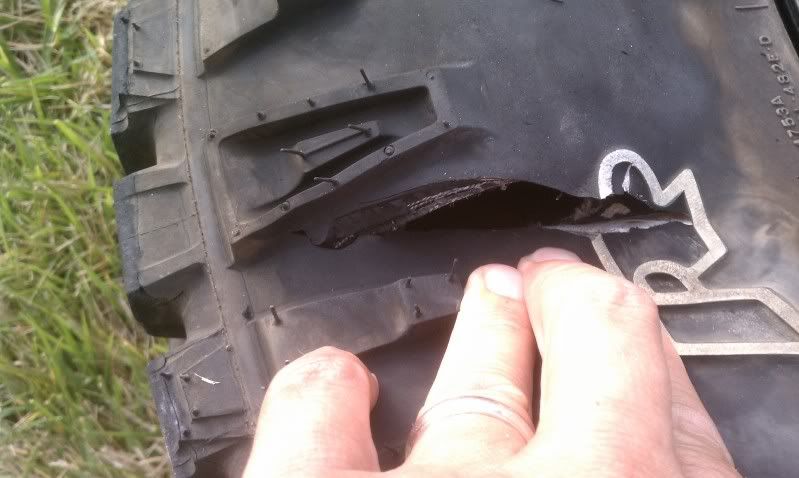 So I got these - and HATED them!! Loud, and uncomfortable ride.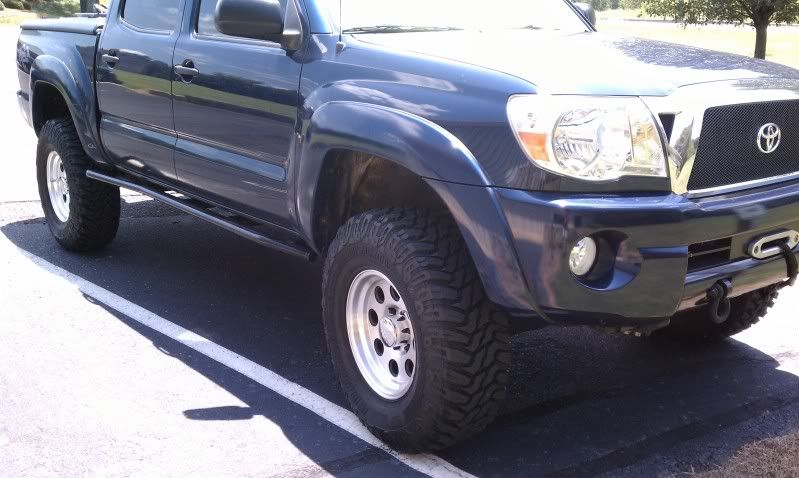 Tried the pizza cutter 255 KM2's. Worked great, but on the 8" rim, they always looked like they were about to pop the bead on off camber situations
Put my first dent in it leaning it against a tree at the top of Kodak Rock at Uwharrie NF.
Switched to some 285/75R16 Falken Rocky Mountains. Fantastic tire! Very quiet and smooth, and great in all but the muddiest conditions
Cut 3" out of the fenders and flares in preparation for some 315/75R16 MT/R Kevlars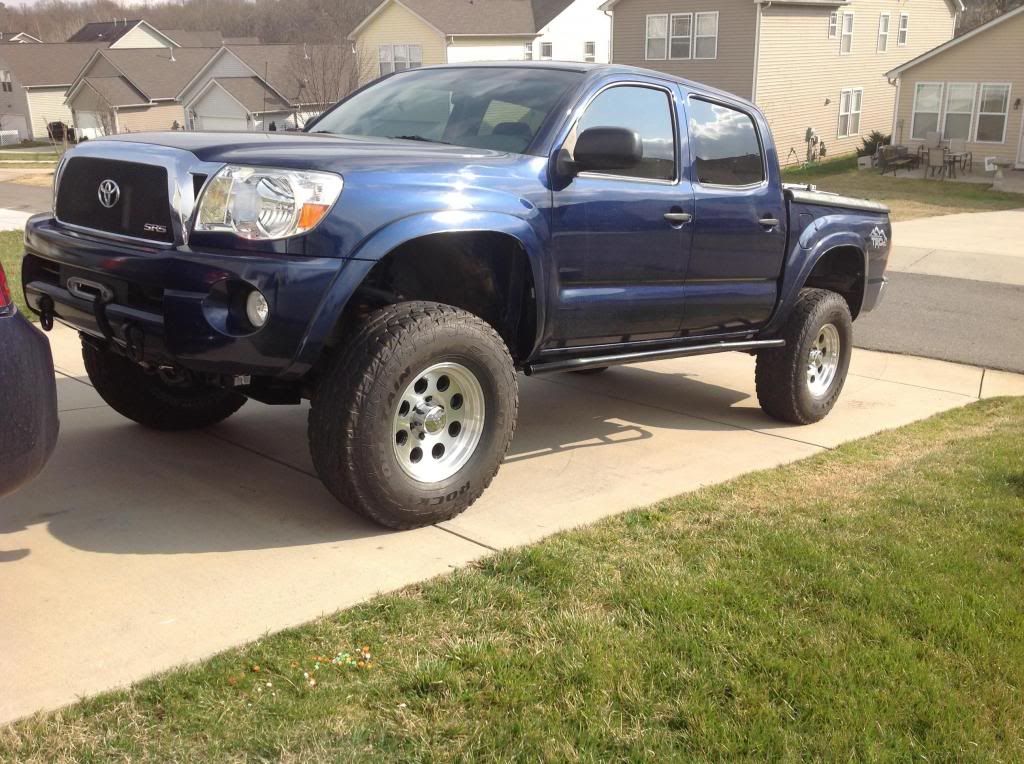 Cut the body mount and flattened the pinch weld. Still need to finish boxing the body mount
That's all for now. Waiting on the Brute Force HC bumper to arrive (already shipped, but Fastenal is slow as can be).