Current Picture (1/2014)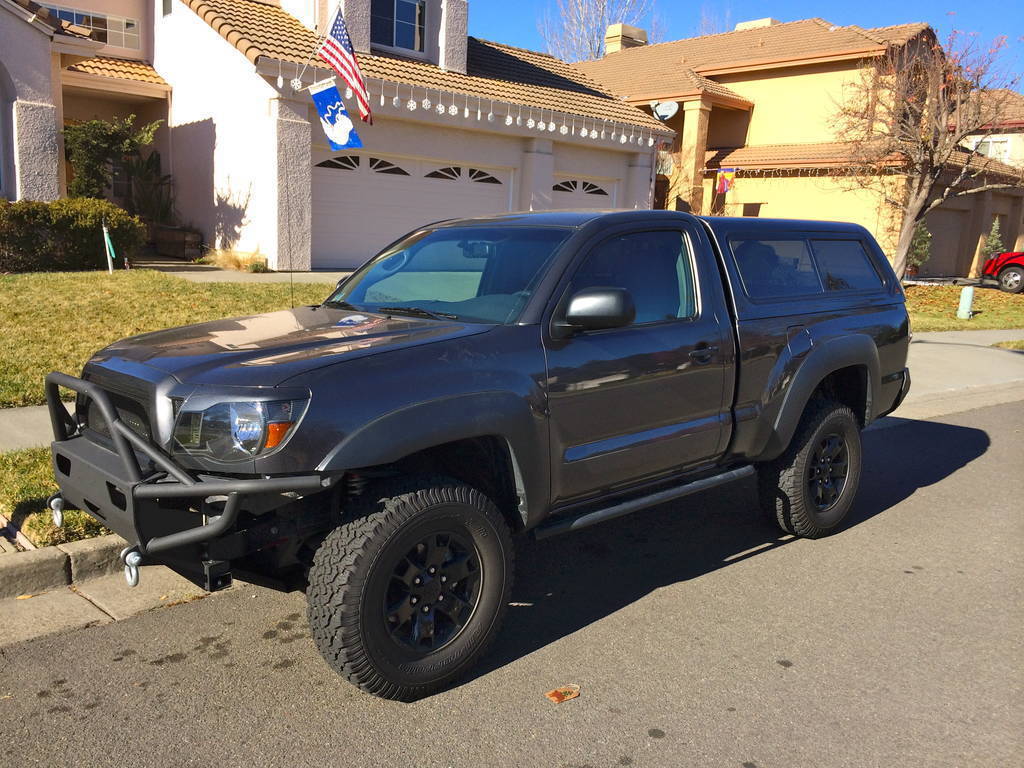 Bruteforce Hybrid Front Bumper (3/28/13)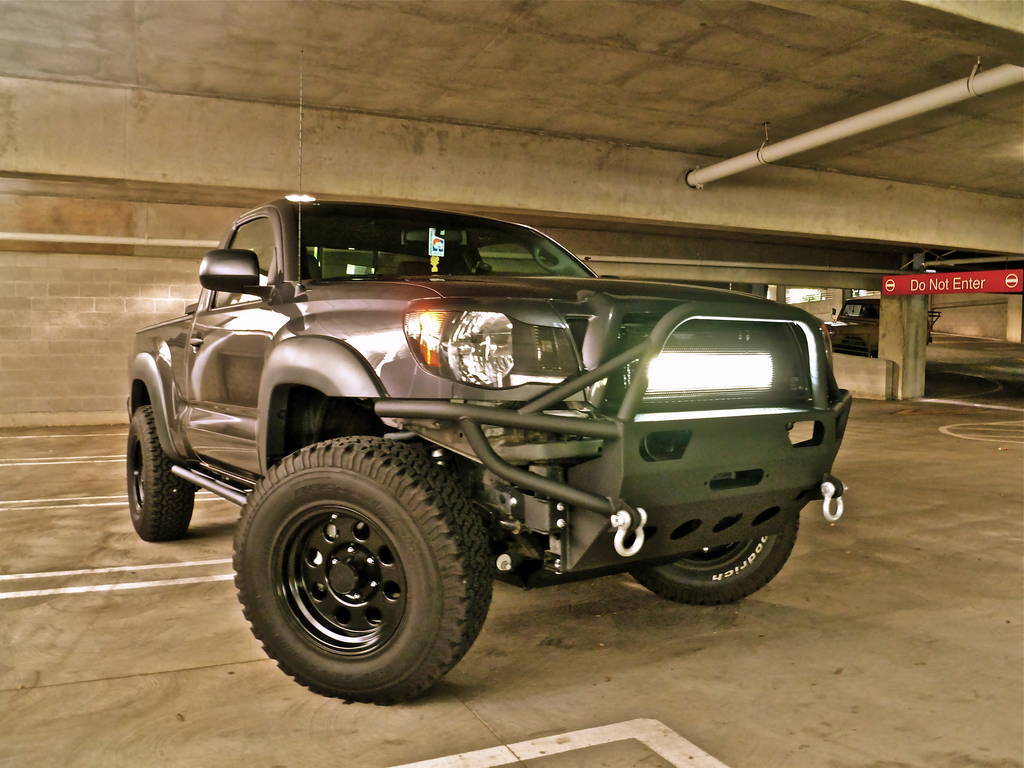 How it sits (2/24/13):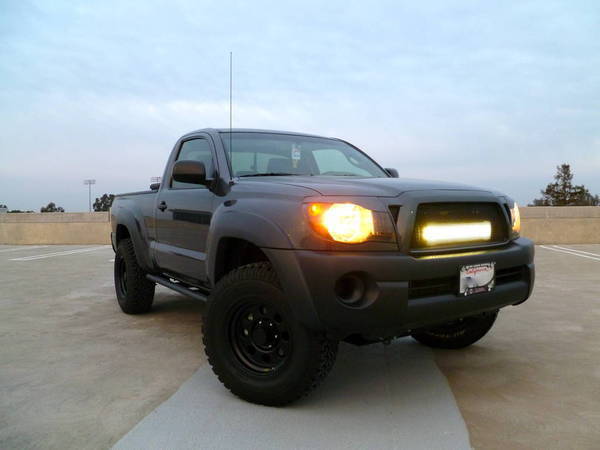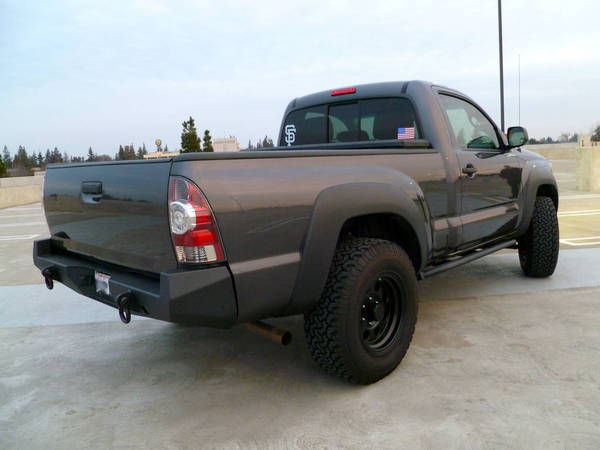 Armor:
Bruteforce Standard Rear
BAMF Sliders
Bruteforce Hybrid Front
Relentless IFS & Mid Skid
Suspension:
Front: SAW 2.0 Coil overs
Rear: Bilstein 5100's & Wheelers Progressive 1.5" AAL
Wheels & Tires:
265/75/16 BFG All-terrain's
TRD Baja wheels, 16x7
Exterior:
BLHM (thanks to Brian)
T1 eyelids
Homertaco Satoshi
Kobalt Toolbox
Removed Mudflap's
21" Okledlightbar on BAMF's behind the grill light bar
Leer 100R
Interior:
Wet Okoles
Weathertechs
Maglight mod
Scanguage
Added a cheap arm rest/center console (one of my favorite mods)
Random:
Magnaflow
18" muffler
Prevent tailgate theft mod
Bed Pocket lights
Exhaust dumped after axle
Purchased back in June 2011 and here was a picture from the dealership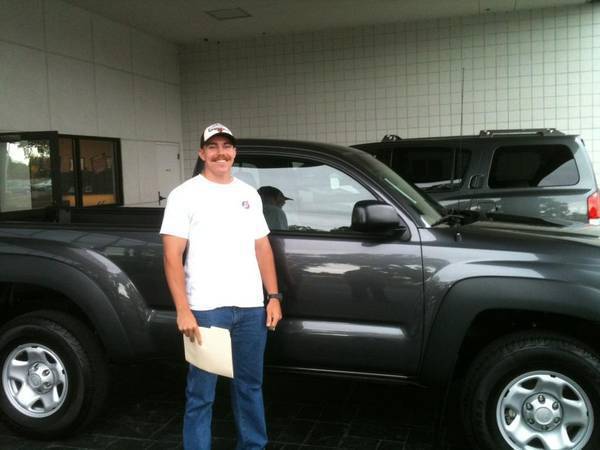 I had been looking for a Regular Cab Tacoma for at least six months, before I was able to finally find this one. At the time, I had wanted a white one, but I am actually glad I choose the MGM (although this was the first manual Reg Cab that I found) as it doesn't make the stock bumpers and fenders look as bad. I had been a lurker on TW the whole time I had been looking for a truck, so let's just say I had a few ideas for mods when I got it
First things first was new tires and wheels!
From this: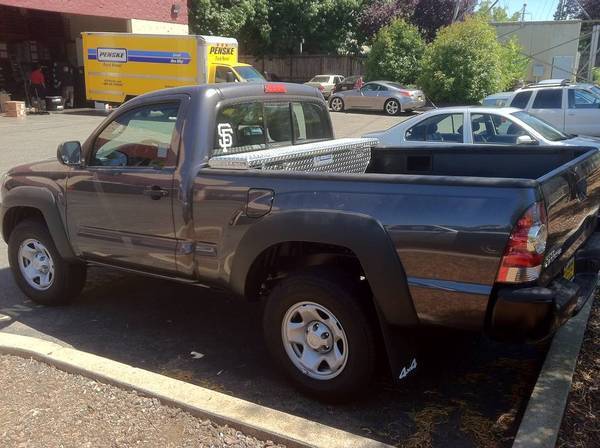 To this: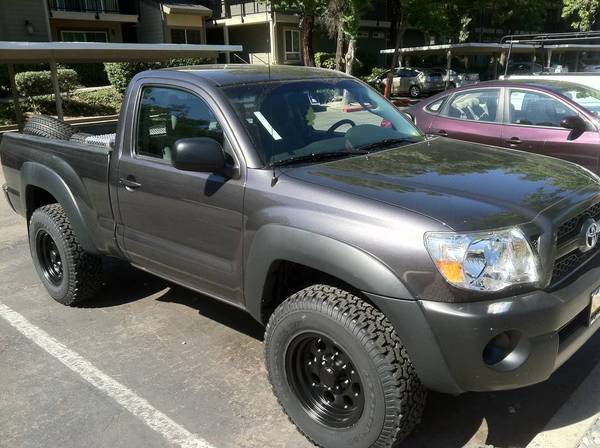 Next was a few interior mods, adding the Wet Okoles and Weathertechs. The next big thing was my Bilstein 5100s, and they were installed by 4RunnerSeth and the help of Brian (thanks again guys). We did both the front and rears, and set the fronts at 1.75, which perfectly leveled me out. I had been running the BFG All Terrains for a month or two, and there hadn't been bad rubbing but it definitely rubbed while turning in reverse.
After that, I got the BHLM done with the help of Brian, and at the same time installed by T1 eyelids. Around the same time I received my Homertaco Satoshi, after being on his wait list for months.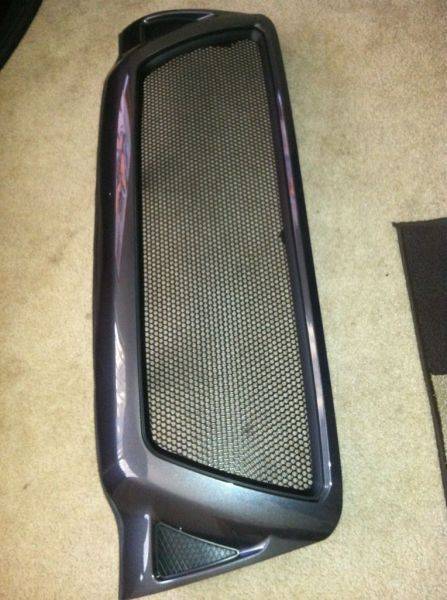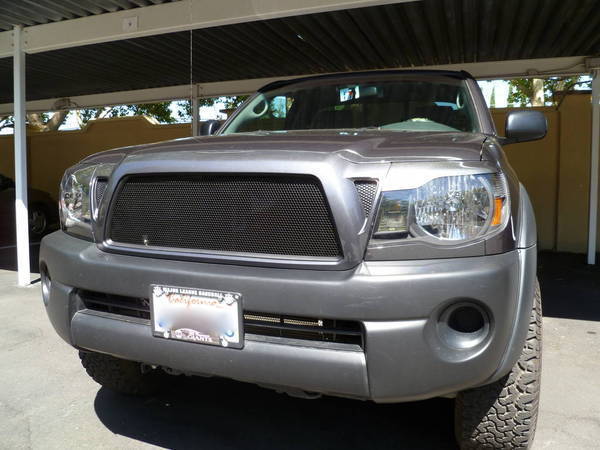 I had jumped in on a group buy for my Bruteforce rear bumper, and I recieved it at about the same time I got my Relentless IFS skid. I had sliders on order at BAMF for a long time, and they had been done for a few months but I had been waiting for them on the free promise of powdercoating by BAMF. Jerry's powdercoating machine took him a lot longer to finally get up and running then he had planned, but I didn't mind because he hooked me. I brought him my rear bumper and IFS skid and he PC'ed all three things at the same time. When they were finally done, I went down to his shop and got all three installed on the same day!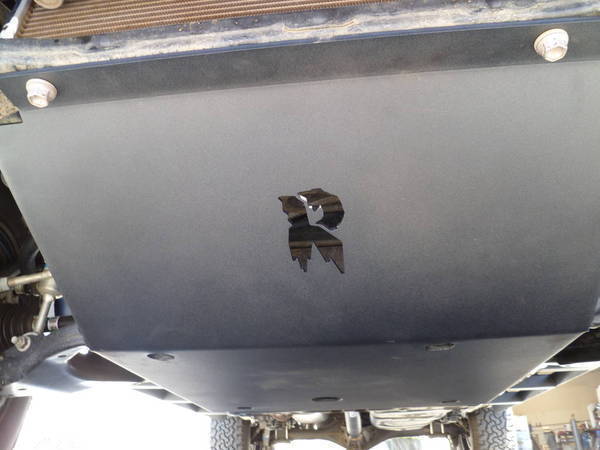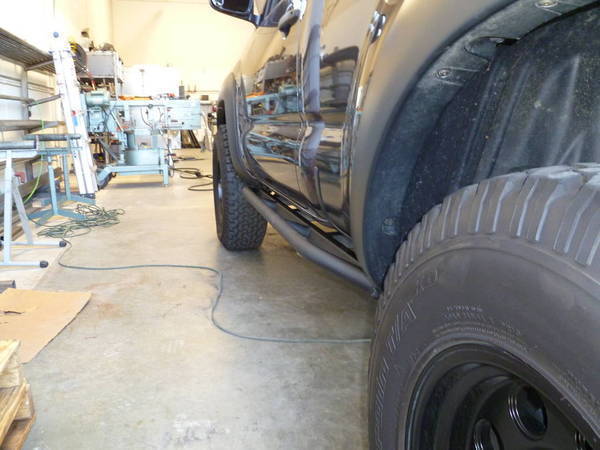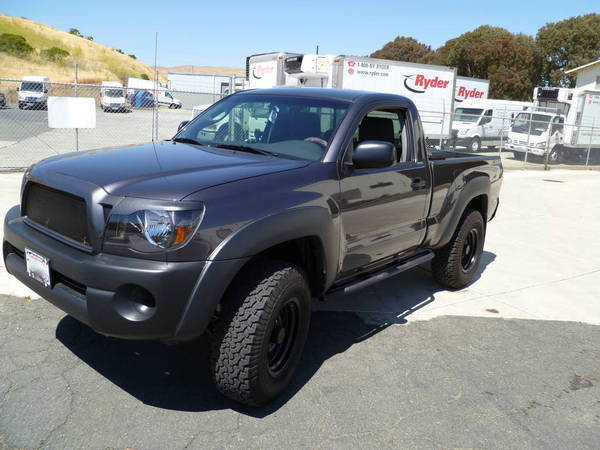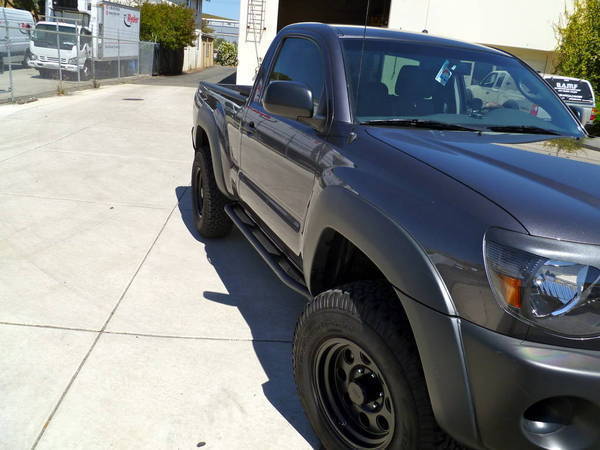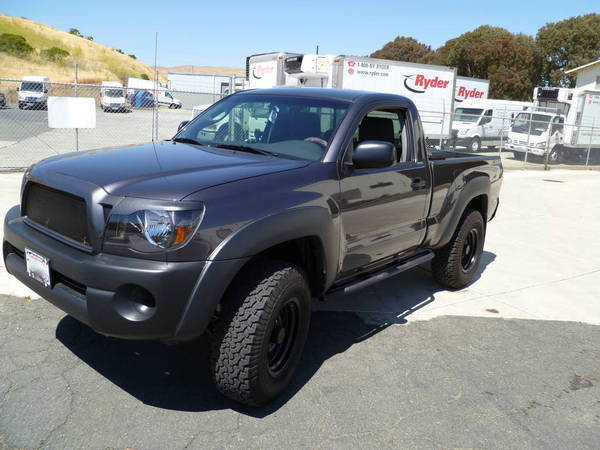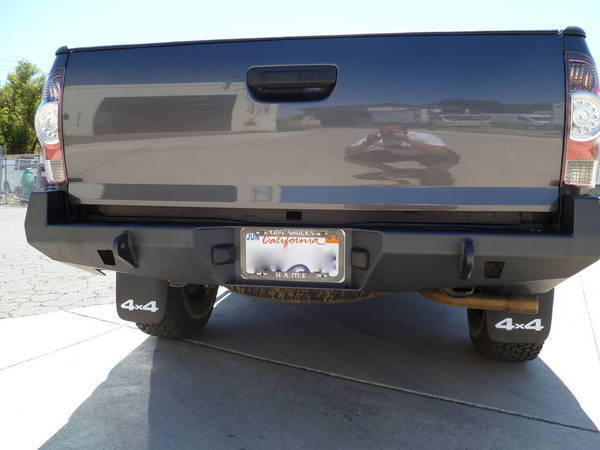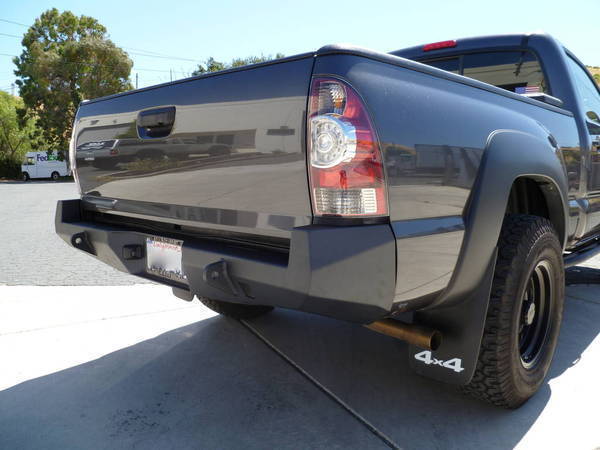 I do have to say I like how my front was coming together, but I had always wanted a replacement front bumper. Before I placed the order for that though, I bought a 21" Led light bar from OKLEDLIGHTBARS, and mounted it behind the grill with BAMF's mount.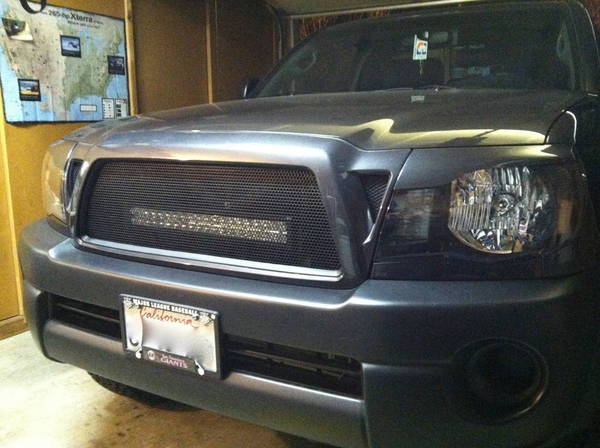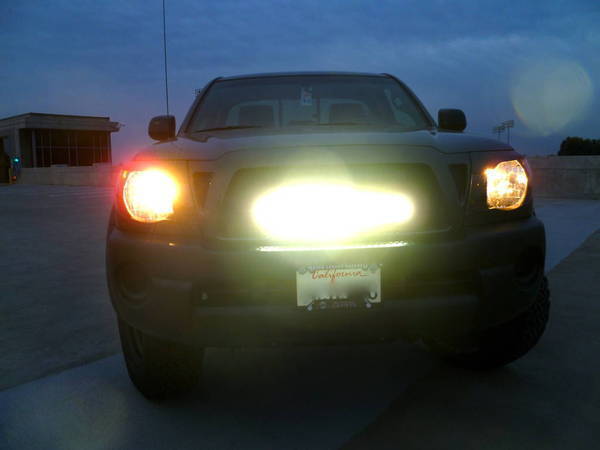 Some random pictures from Prairie City with my brother: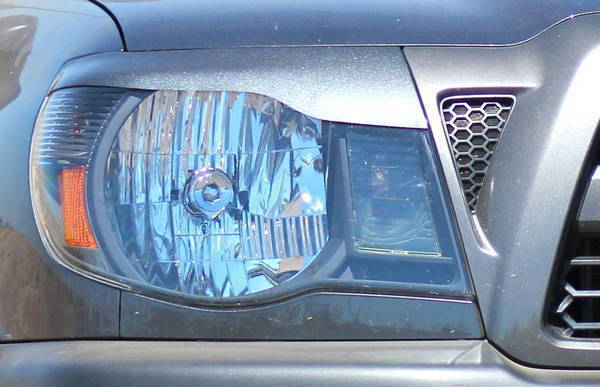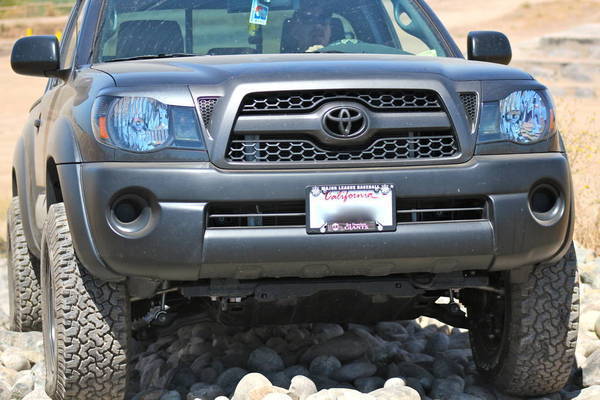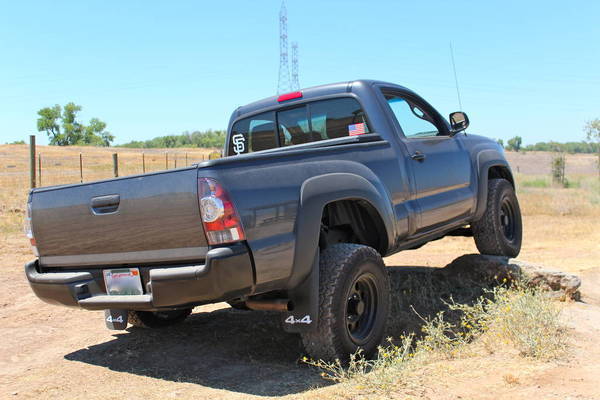 This was from the MET trail on a TW run: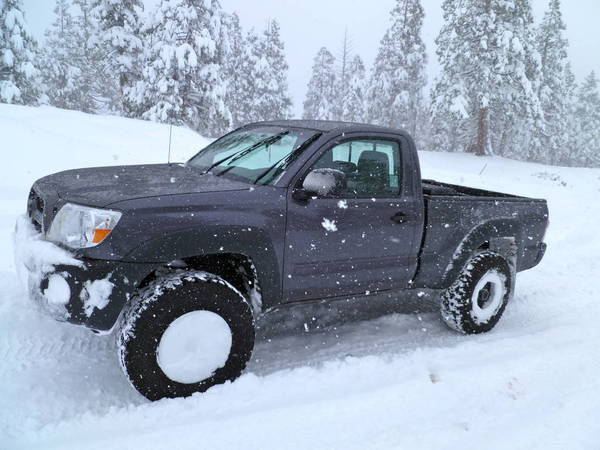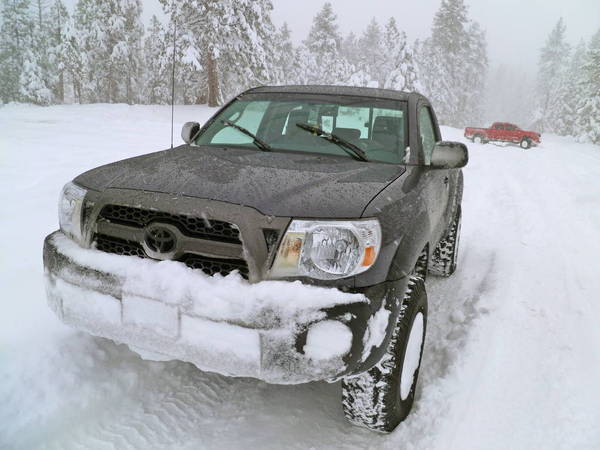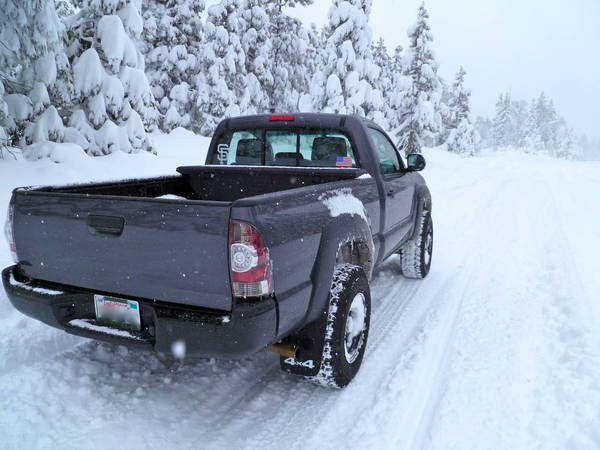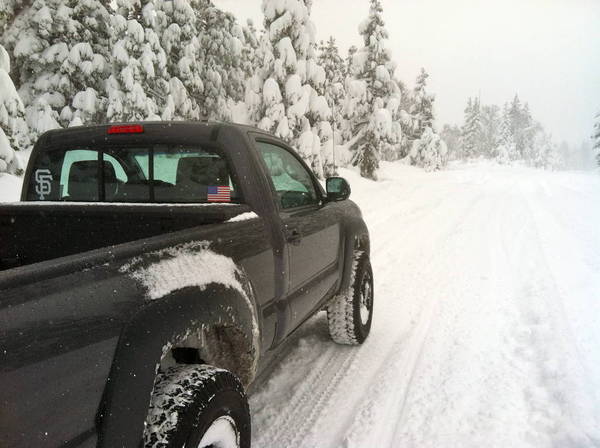 Stay tuned
Thanks for looking!