Rylee's 2007 Tacoma
Front:
Glassworks Fenders
Dynamic Metalworx Prerunner Bumper
Engage offroad
Long Travel Kit
King 2.5x8 Coilovers
Eibach 18" 600lb Springs
Camburg spindles
Extended Studs
Heimed Upper arms
Rear:
Glassworks TT Bedsides
LSK Custom Bedcage
Countersunk Spare Tire
King 2.5x16" Triple Bypasses
King 2.5x2.5 bumps
DMZ
SUA Kit
"Mr. Beefy" U-Bolt Plates
Custom Driveshaft
Wheels:
315/70/17 Hankook Dynapro Mud Terrains
Eagle Alloy Street Locks
1.5" Spidertrax Wheel Spacers in Rear
Interior-
Pioneer GPS/NAV/Pandora
2 10" Kenwood Subs
TacoTunes Sub Box
JL 750:1 Amp
All Black Lower Dash
Led lights
Performance:
Magnaflow
offroad catback
K&N intake
Scanguage II
Lighting:
50" G2 LED Bar Over Windshield
3) 7" HID Black Ring 55w
FINALLY GOT HER BACK. Rear end is now up to par
thanks LSK AND DMZ
well, here goes... in november Cali (truck) came into my life, i traded my 2008 wrx for her, she is my 2nd tacoma, and 4th total toyota pickup.
when i picked her up.
the next day i clayed, washed , waxed and detailed the inside, ( previous owner had dogs)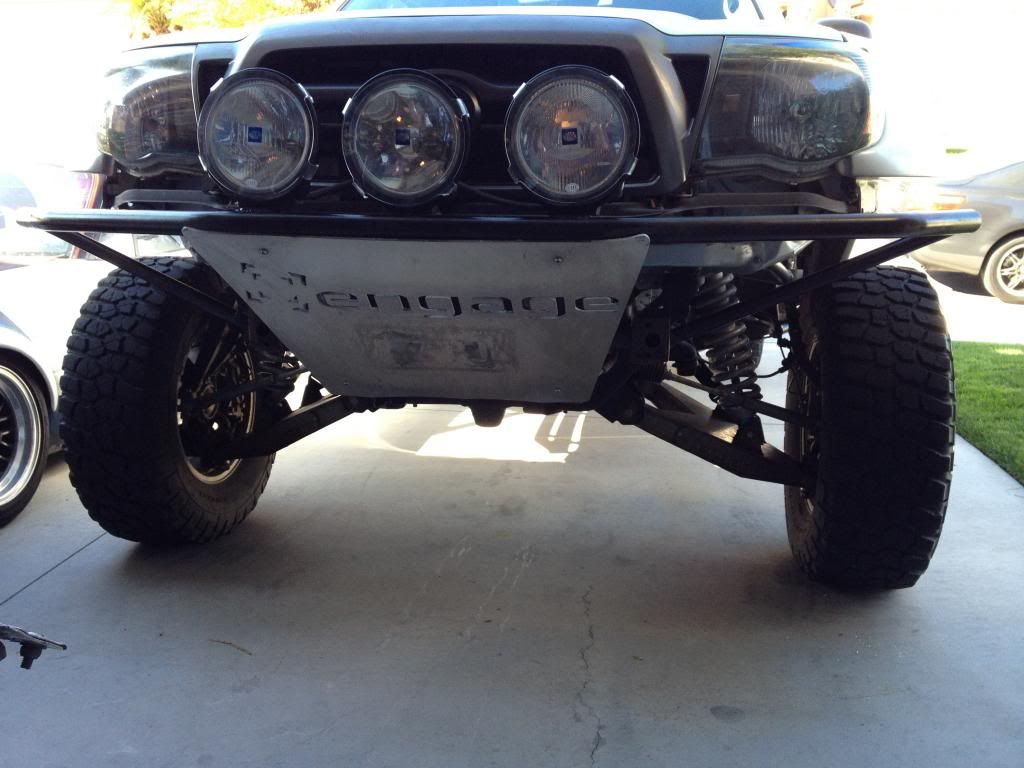 her first trip to barstow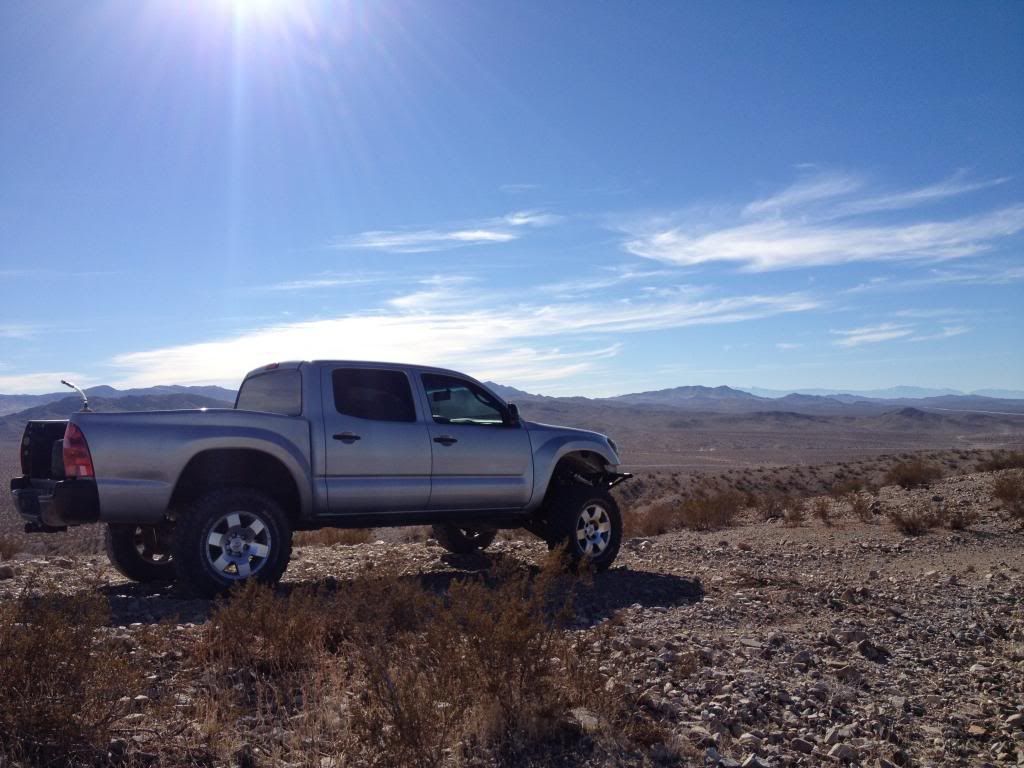 christmas came.. bought an led dust light box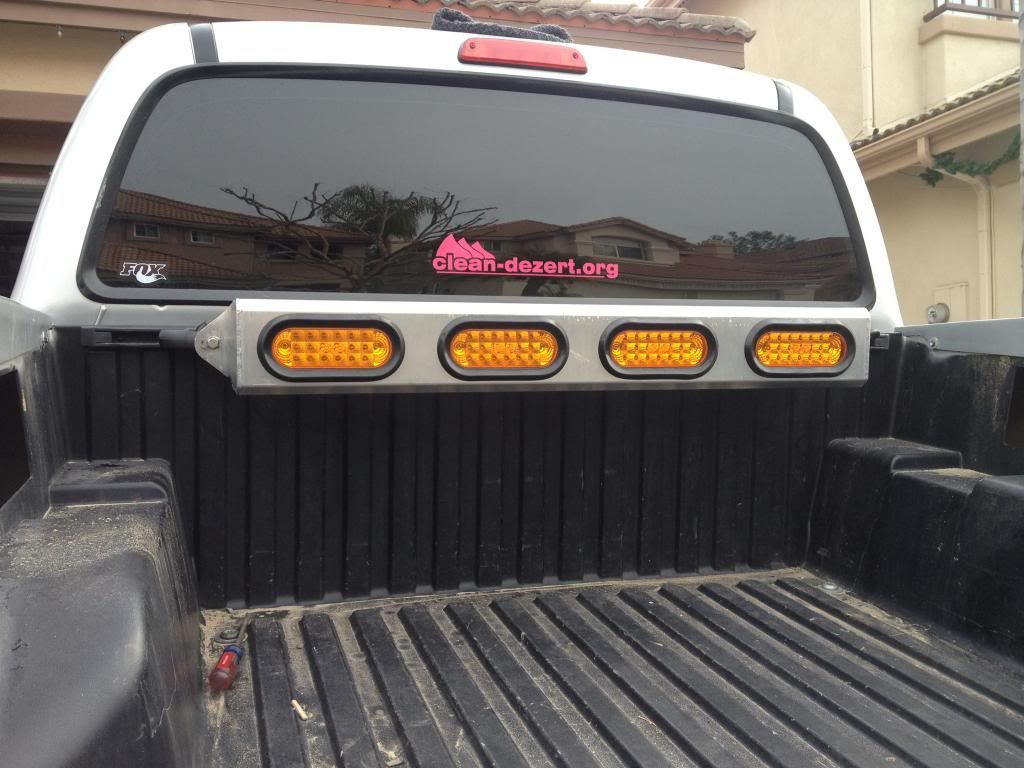 and a scan guageII
after christmas i bought some 7" black ring 55w HID, and a 20" led bar.
got rid of the stock spindles after saving up more money, they had engage gussets at one time, but one had cracked 1/2 way off and the other was cut off when i got the truck. needless to say Camburg spindles are tough and built right. got some new wheels too Eagle street locks
HOVERCRAFT!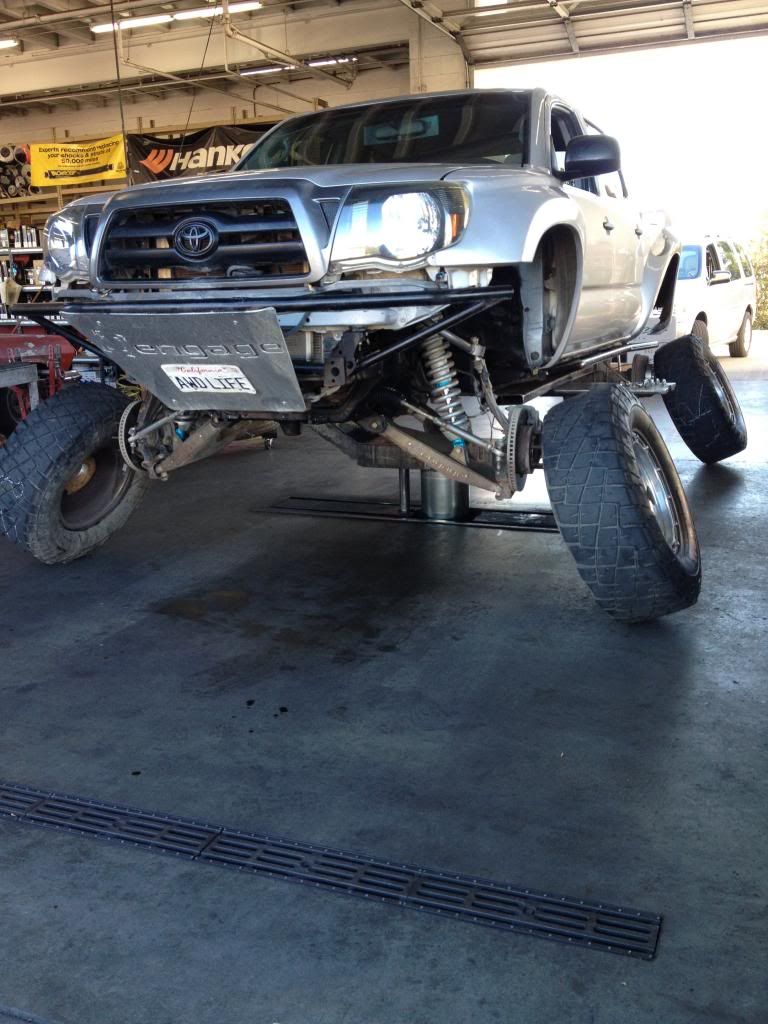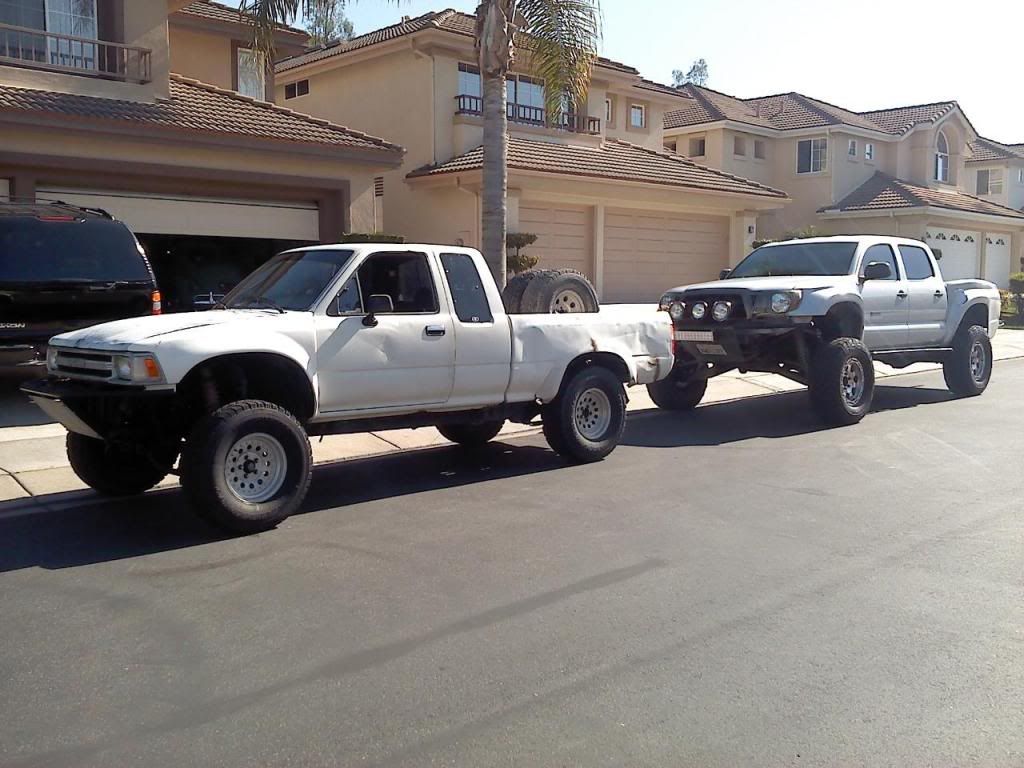 i decided to get rid of the stock bumper, got some glass
went out to KOH for my 21st birthday and some froadin.