I been modding my Truck since forever, but never started a build page so here is a start.
Toyota Tacoma 2005 V6 with TRD Locker.
Maintenance/ Engine Issues:
-180K Blew a Head Gasket, due to prolonging a ignition coil change and spark plugs. (Repaired) Cost:$2100
-197K, Ignition coil 1 out, changed. Leaking Timing valve cover, replaced seal.
-200K Welded motor mount reinforcements with
DMZ
gusset kit. (Found my driver motor mount was cracked)
-200K Replaced Engine, due to blown valves. Mechanical leading to damage, broken time chain.
Tires:
-TRD fabricated cover into Alloy Wheels painted black.(245/75/r16)
-New tires coming in this week: Ballistic Jester 17x9 (265/70R17 Toyo Open Country At II)
Engine:
-DTLT Headers
-AFE Stage 2 Si Cold Air Intake System. (TRD Clear Cover)
-Borla Monster Exhaust
-Mobil 1 Synthetic 5W30 and K&N Filter.
Brake system:
-EBC Sports Rotor
-Green Pads (Forgot Brand)
-Painted Caliper Red.
Suspension:
-Camburg UCA
-Billy 5100 all around with ome coils 2.5 lift
Headlights & External Cosmetics:
-D2S Mini with BHLM headlights. 5K
-Black Eye lids Angry Eyes T3
-OEM Fogs White
-Satoshi Grill (still gotta sand the inside to be flush, no time, but non noticeable)
Soundsystem:
-Image Dynamics Fronts only
-Alpine power pack Amp
-10" Subs attached to the back wall
Future Mods:
4x4 Conversion. Trucks means a lot to me, it was given to me after High school from my Dad. Then left to the military and started modding with my hard earned money.
Pictures for now: New Pictures coming next week with all the fun mods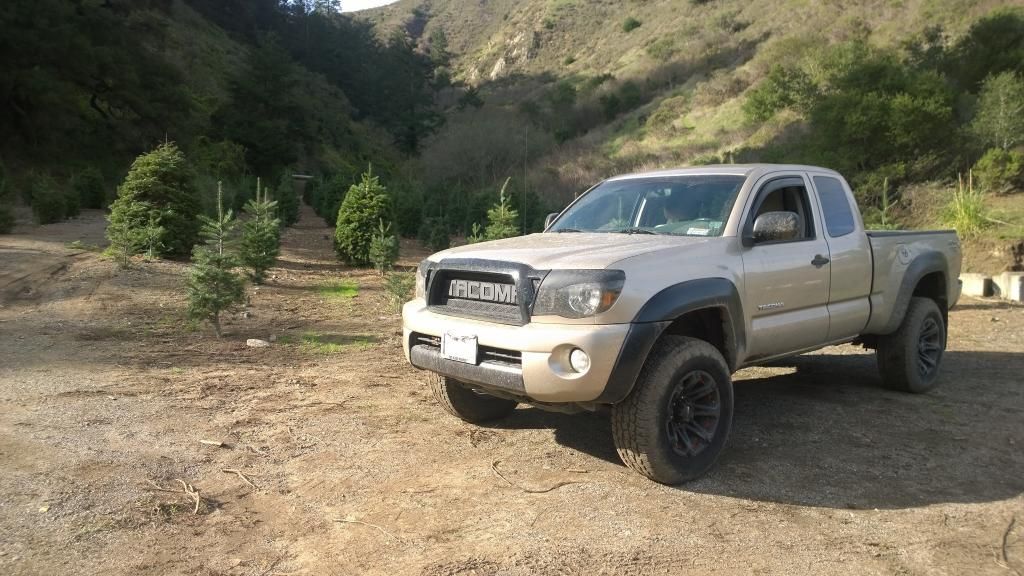 [/URL]