Hey Guys,
So I know I don't have a whole lot done on my truck yet but I just bought the truck so give it some time. I hope to see this thread full of updates asap.
Specs-
Year: 2008
Make: Toyota
Model: Tacoma
Sub-model: Double Cab Short Bed
Package: TRD Off Road
Mods done:
09+ LED tail lights
Borla SS Exhaust
Paint match Satoshi grill w/ emblem
Paint match handles (& tailgate)
Paint match side mirrors
De-Badge
SnugTop Rebel Canopy
BHLM
ARB front bumper
2013 Touch Screen
Icon 2.5 RR (F&R) 650# coils
Total Chaos Uniball UCAs
Custom Leaf pack (Tacoma + 1/2 ton Chevy)
285/75r16 Pro Comp Extreme A/T
aFe Stage 2 SI Pro 5R CAI
Doug Thorley Long Tube Headers w/ O2 sims & extensions
Custom Heated Leather
Mods being worked on:
Viper alarm system
Possible mods in the future:
BAMF Sliders (Bolt-on w/ kick out)
Skids
U-Bolt flip w/ timbrens
Trailer wire relocation bracket
Warn Winch w/ remote
Unichip or
URD
controller
Plate Rear bumper
Roof Top Tent
Konig Six Shooter, Konig Countersteer, or Mickey Thompson Classic Lock rims
Hood Shocks
Day One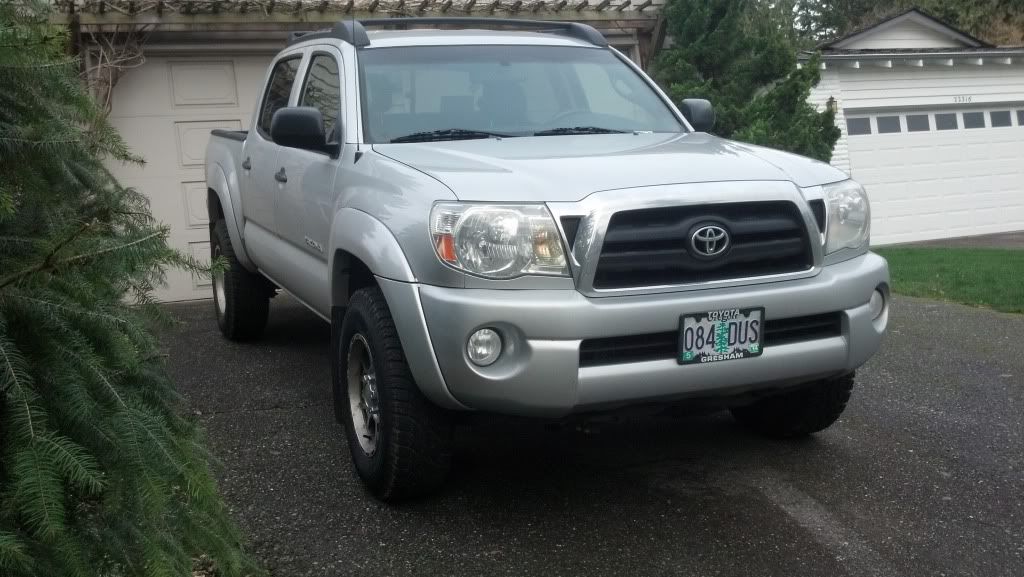 Current:
Just installed a Borla exhaust:
Just installed my Paint match Satoshi, door handles and tailgate handle. I sanded down the line on the handles so they are completely smooth and added mesh to the smaller outter holes in the grill: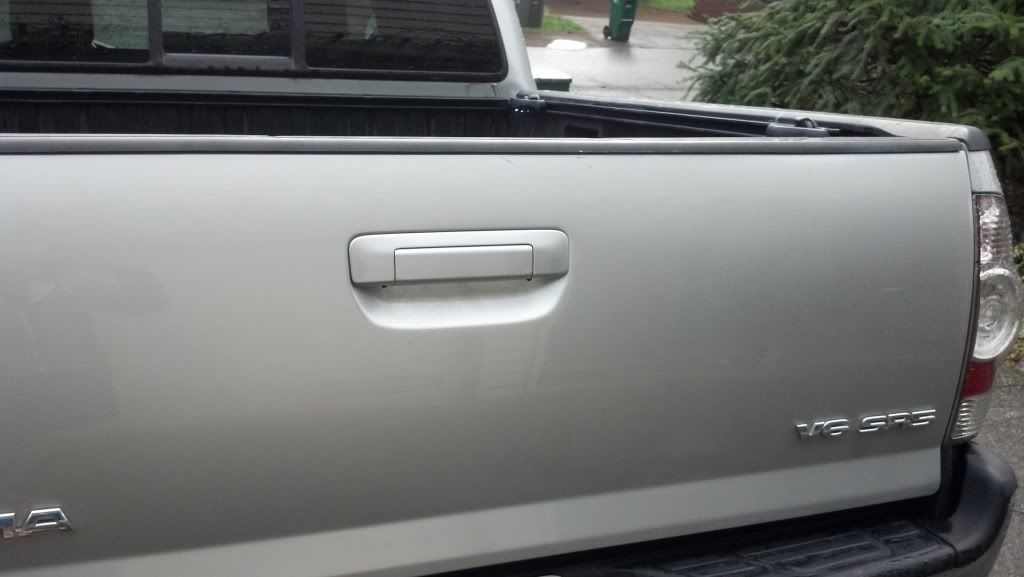 Rear seats in: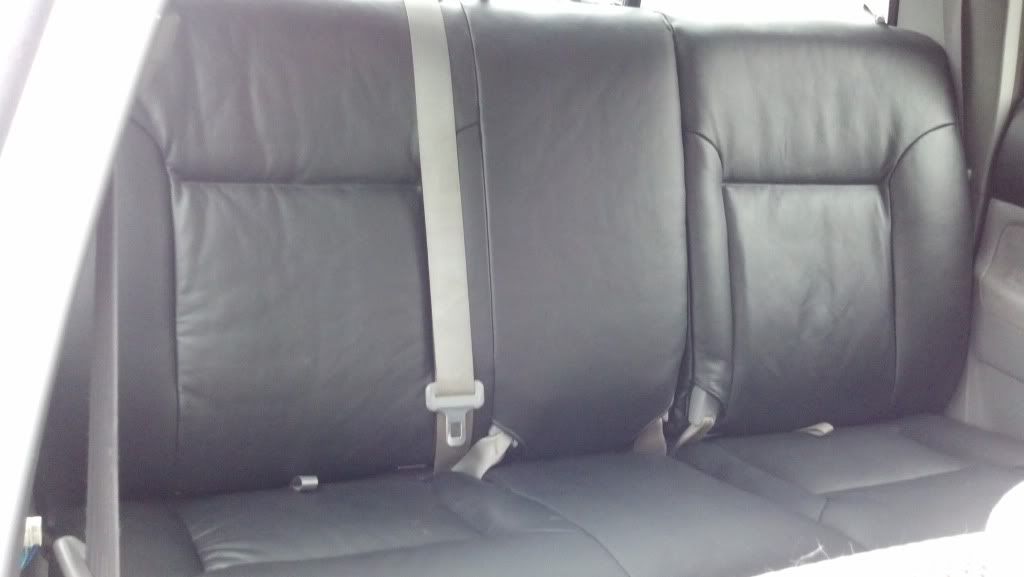 After the ARB install and 285 swap.