Current Mods:
Suspension
:
Bilstein 5100s set @ 0
OME 885x Coils
Toytec
AAL
Firestone Helper Bags
Wheels and Tires:
Konig Six Shooters in Matte Bronze 17x9 0mm offset
Dick Cepek Crushers 285/70-17
Muteki Purple Lugs
Exterior:
BHLM w/ Morimoto D2S Retrofit 5000k HIDs, Color matched shrouds
DeBadge
Satoshi Grill w/ 3M DiNoc wrapped dish and FJ 'Toyota' emblem
LED corner bulbs
Foglight Anytime Mod
Yellow vinyl wrapped fogs
Tint 10% rear, 35% front
Tonneau cover
Yakima bed rail system
-54'' tracks
-(2) Frontloader bike carriers
-Loadwarrior
Interior:
LED gauge cluster swap (White)
Scangauge II
mounted on steering column
LED dome lights (White)
Weathertech
floor mats
Alpine Headunit
Performance:
Homebuilt 'TCAI' clone
Dynomax muffler, dumped after axle
I purchased this 05 DCLB SR5 in January of 2012 with 86k on the clock. It had a Rough Country spacer and block lift, Firestone helper bags, Ultra Drifter wheels and a Tonneau cover.
It also had hideous running boards that came off as soon as I pulled it off the lot and broken window visors. It was debadged that day too.
Here is after I cleaned it up the day I bought it:
I went a few days and found a set of insurance take-off Dick Cepek 285/70-17s for $350 mounted and balanced. Couldnt pass it up!
I put on a few more miles and the CEL came on.... good thing the dealership is awesome and the repair up!
At some point the BHLM was done, HIDs were added. The Rough Country lift was scrapped for 5100s, OME 885s and Toytec AALs!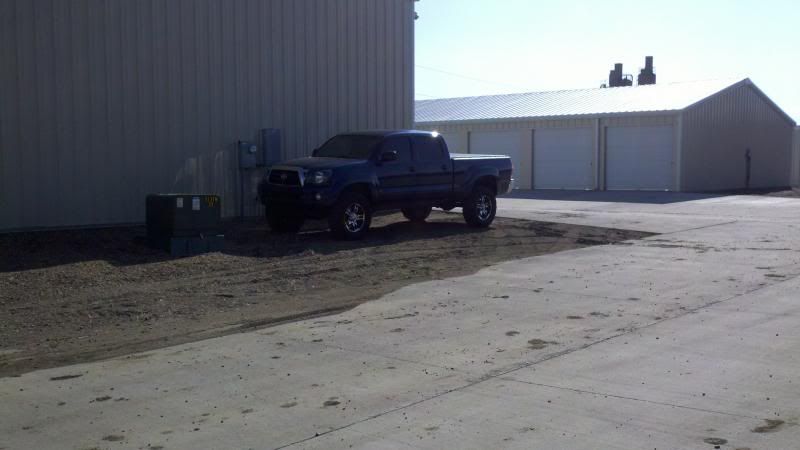 I wrecked a motorcycle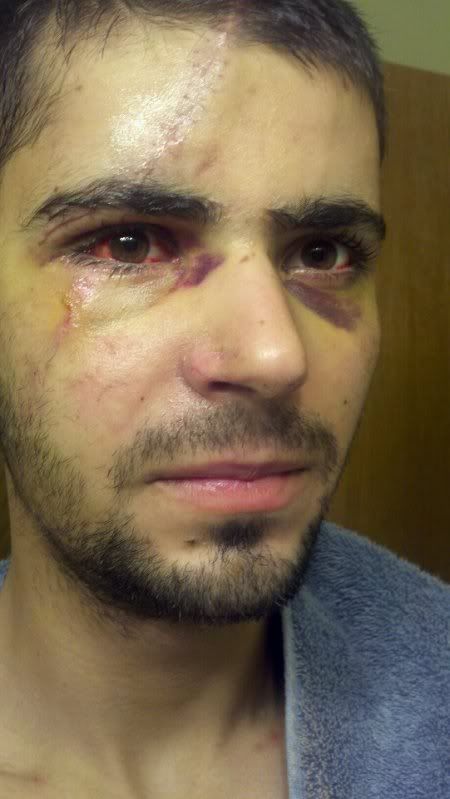 So I built a satoshi
A quick photoshoot I did around May of 2012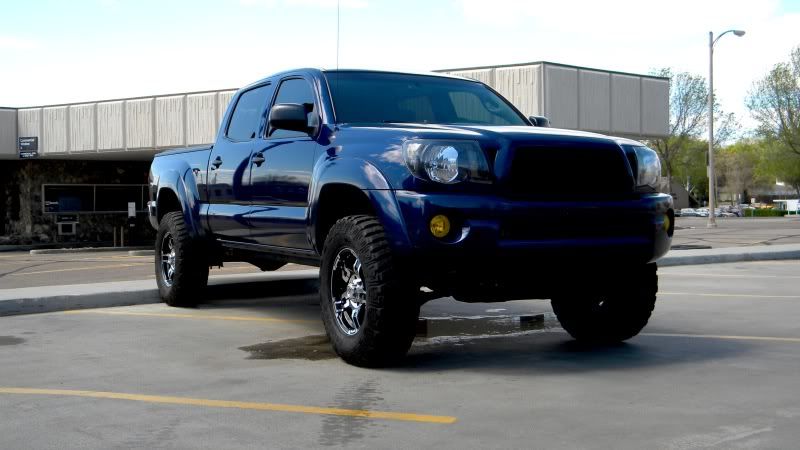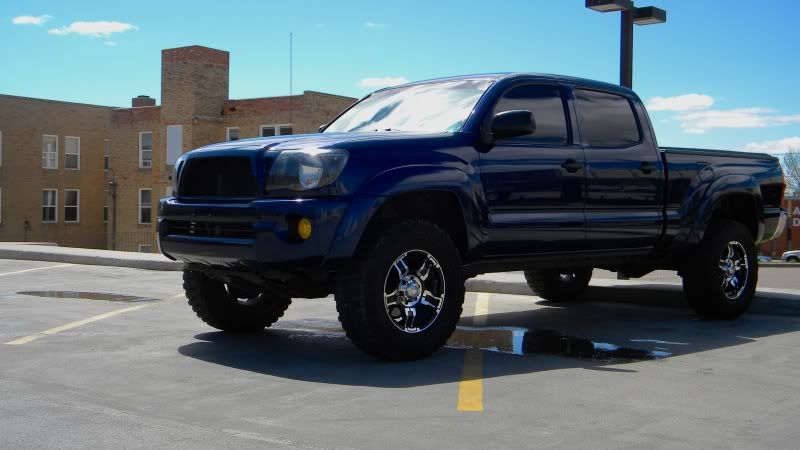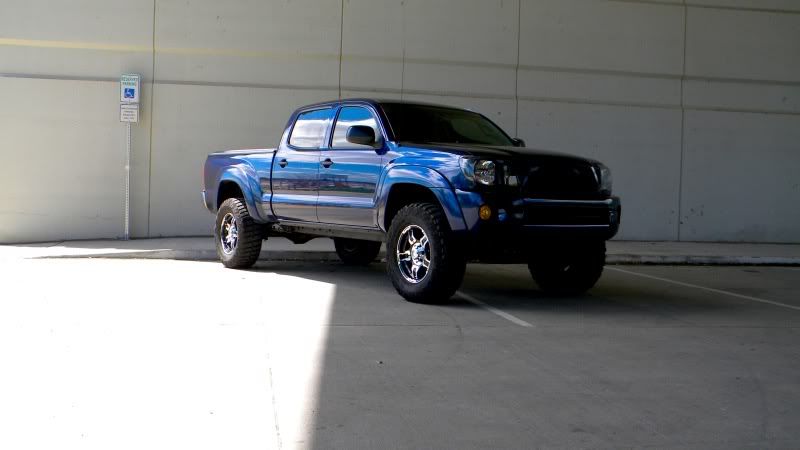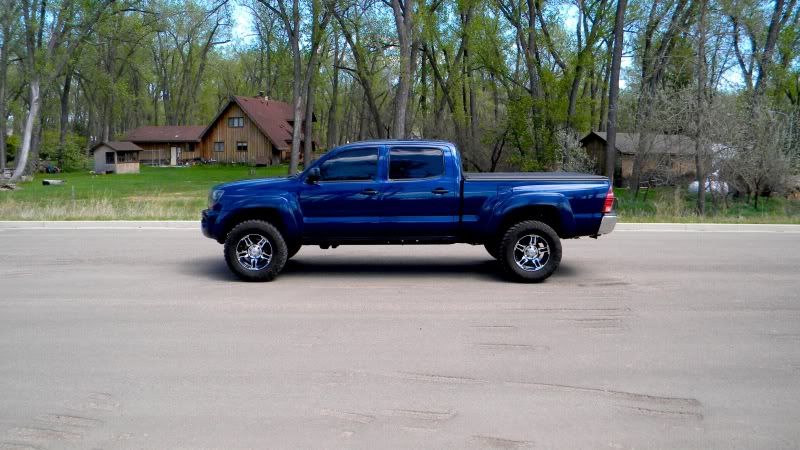 Loaded up for Sturgis 2012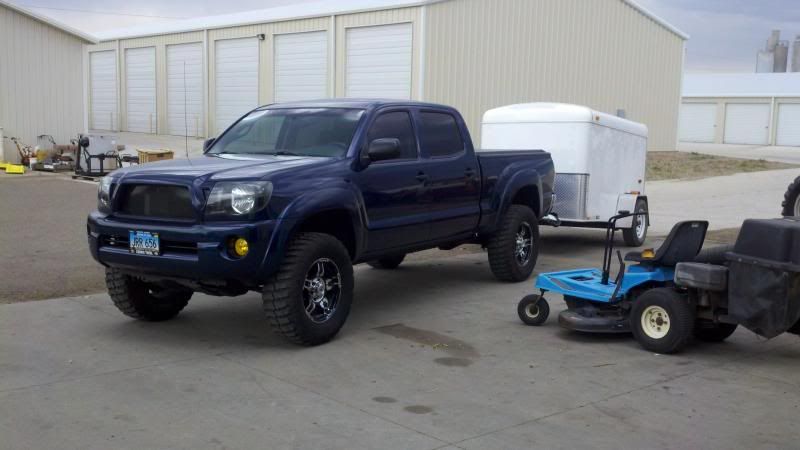 Doubles as a dirtybike hauler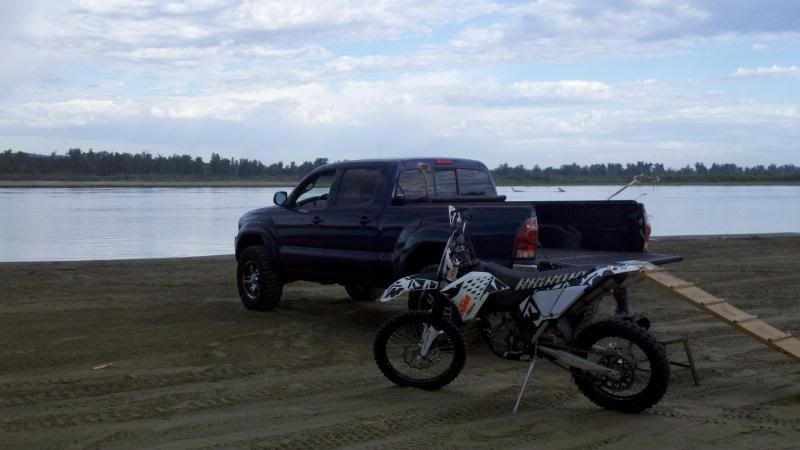 Big & Little
Bought a set of Konig Six Shooters in matte bronze around November 2012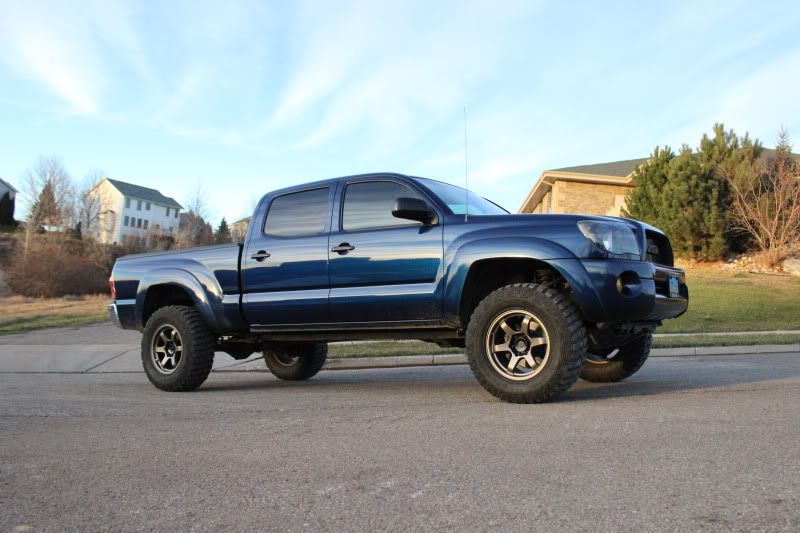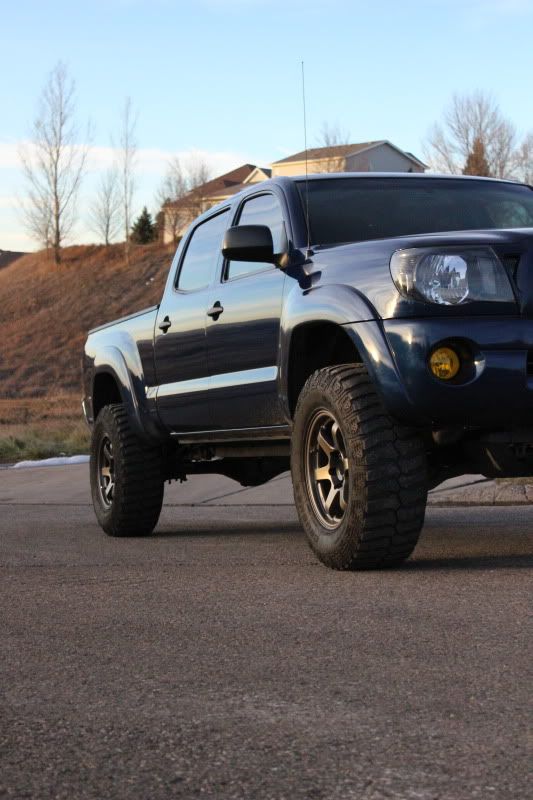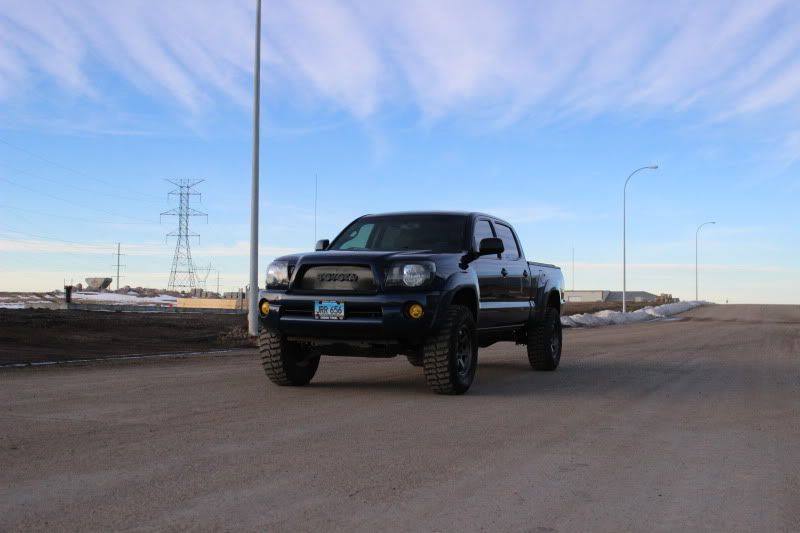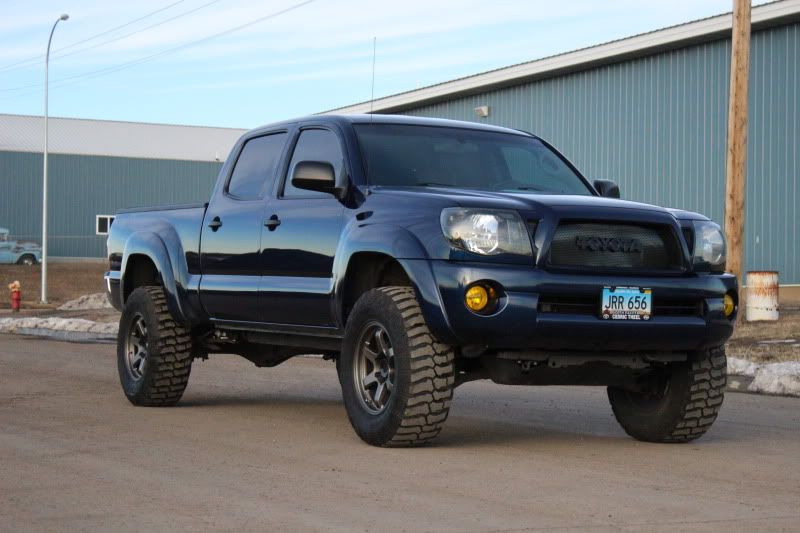 Taken 13Mar13, when I finished my bed rack
Will update with modlist and current pics!