I didn't notice there was an actual "Build" Section, so im re posting this here. Sorry for the posting in the wrong forum!
Hello Everyone, I think I am complete with my truck, if not, there are only a few minor changes. I don't hit the dirt as much as I would like to, so I was very cautious when choosing the tires, so I do have my reasons. Lets go through this, shall we?
Fresh off the Lot, less than 9,000 miles. Basic 4 door, 4x4 2011 Tacoma.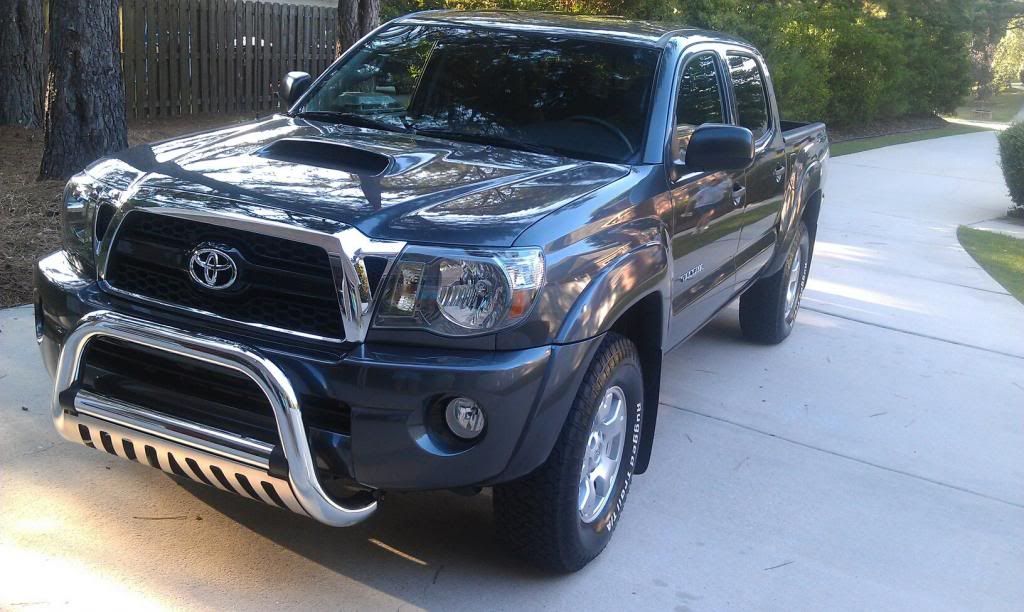 I was quick to lift the truck, and take off the obtuse mudflaps. (just using 3" spacers in the front)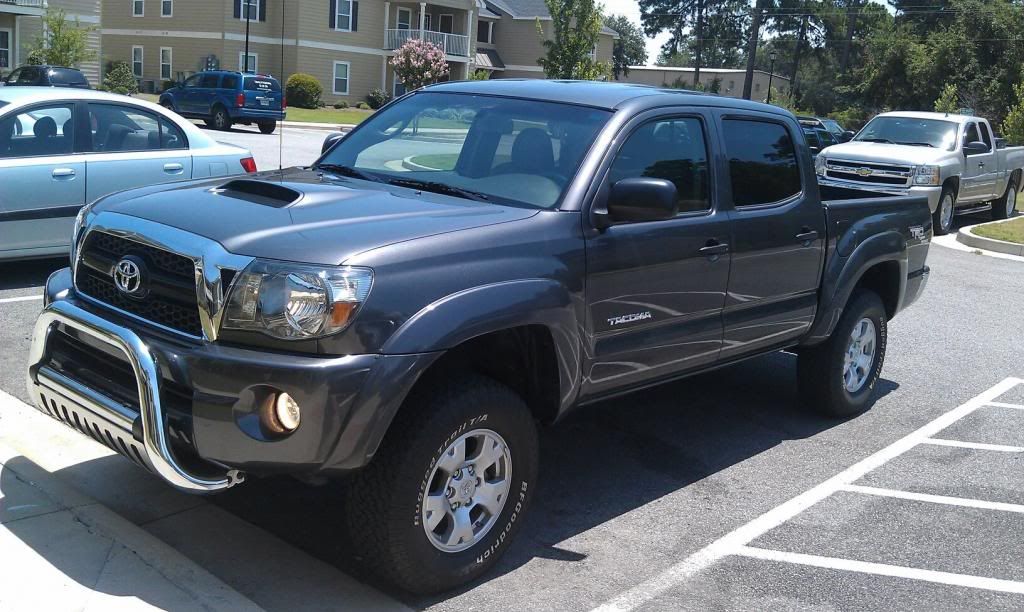 Blacked out the Grill, emblem, and bumper crosser.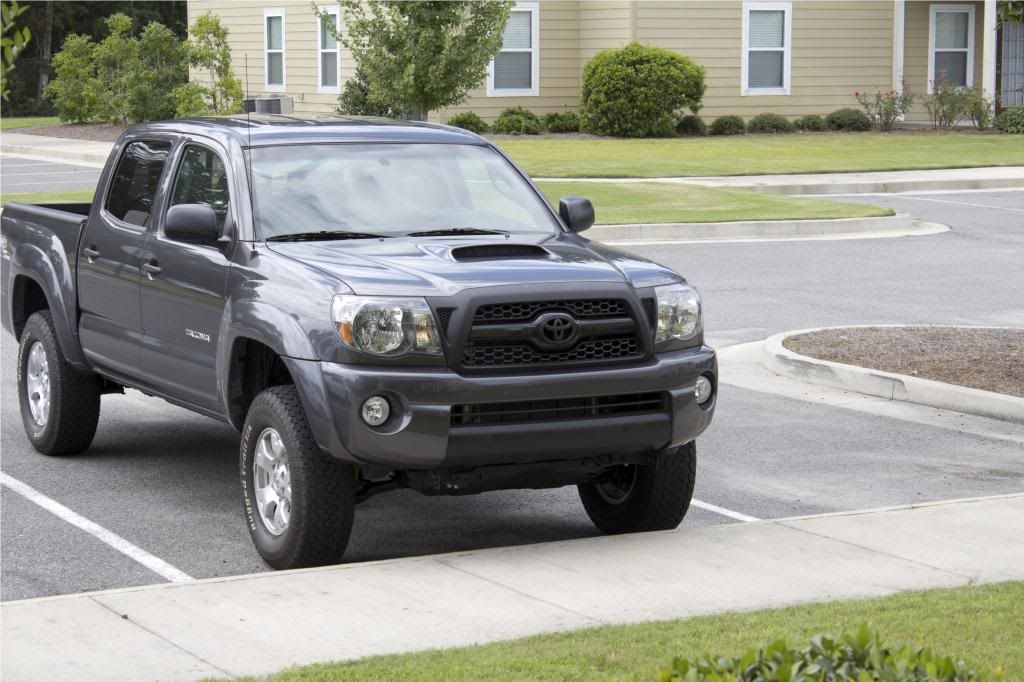 Think that the black looked good, just not on my truck
Then I panted the Engine Cover, which is still my favorite "mod"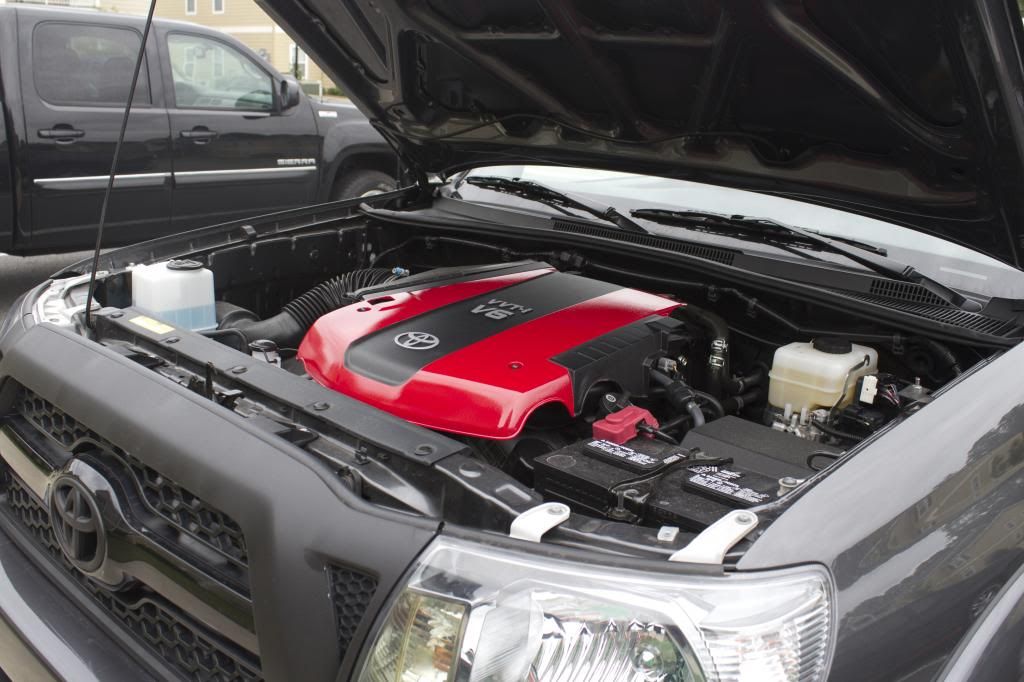 Next, the Billet Satoshi.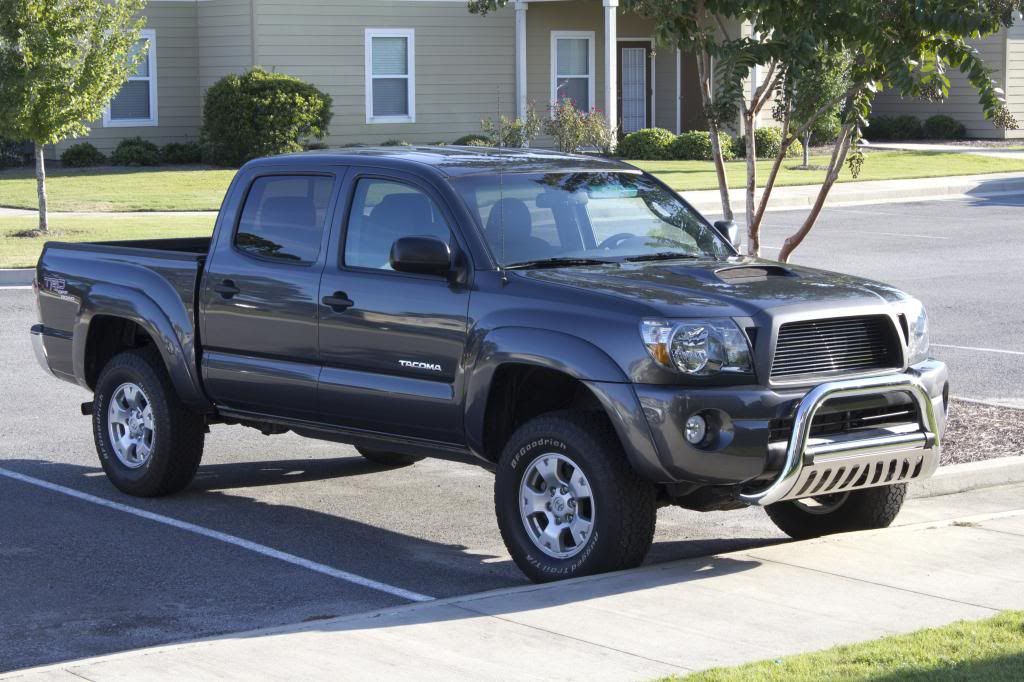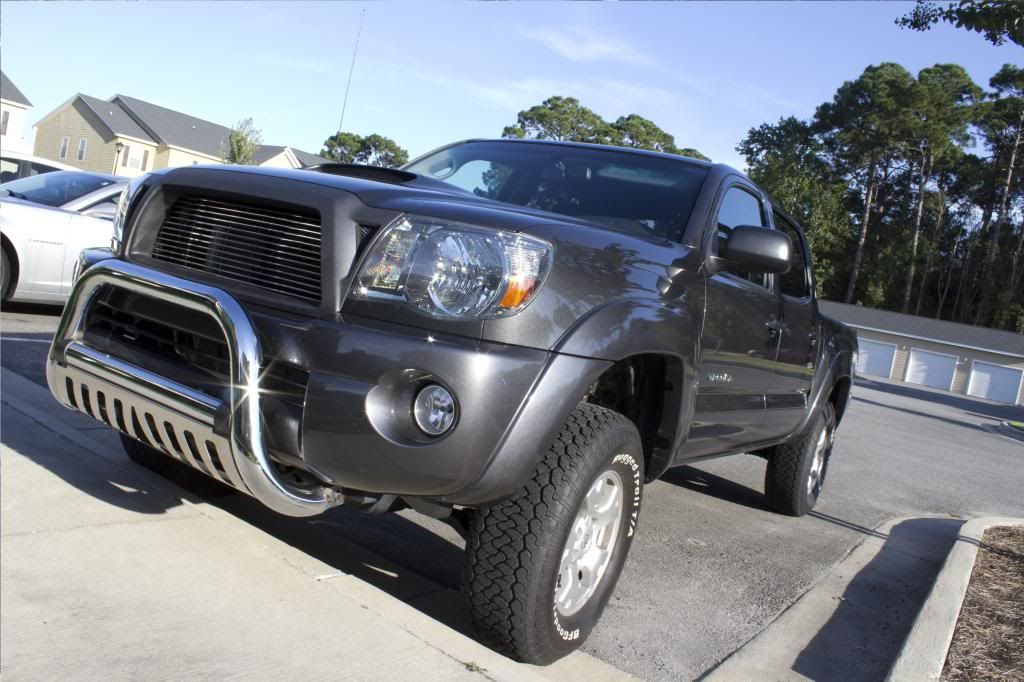 Finally got the new rims, Dick Cepeks DC2's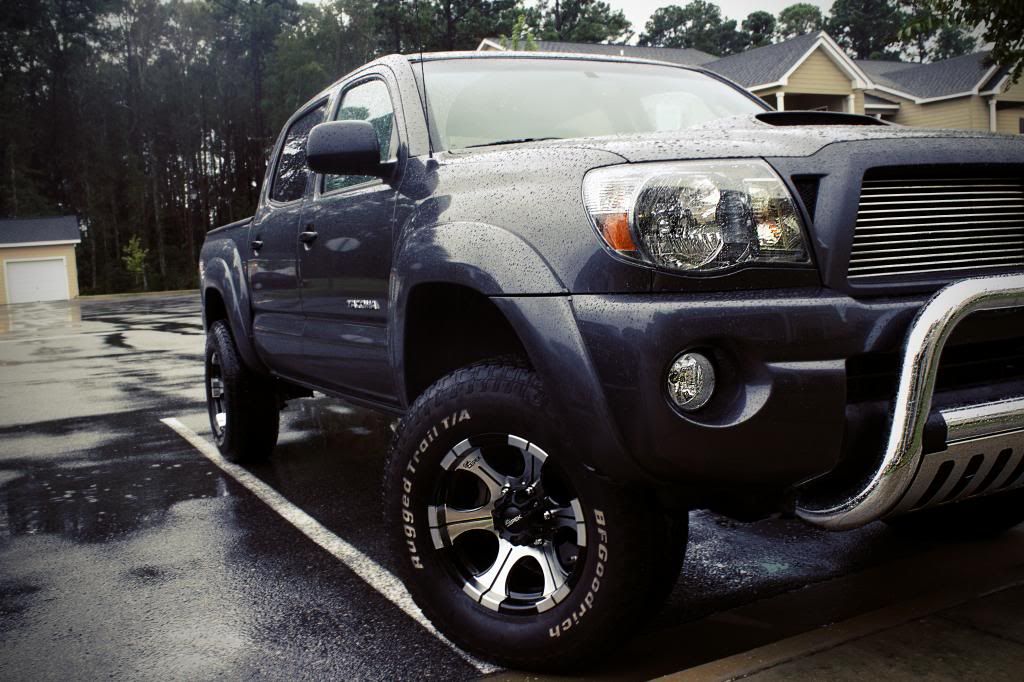 Tinted the windows, 20% all around, on top of factory tint. You cant see a damn thing at night, and you cant even see the shadows from the outside.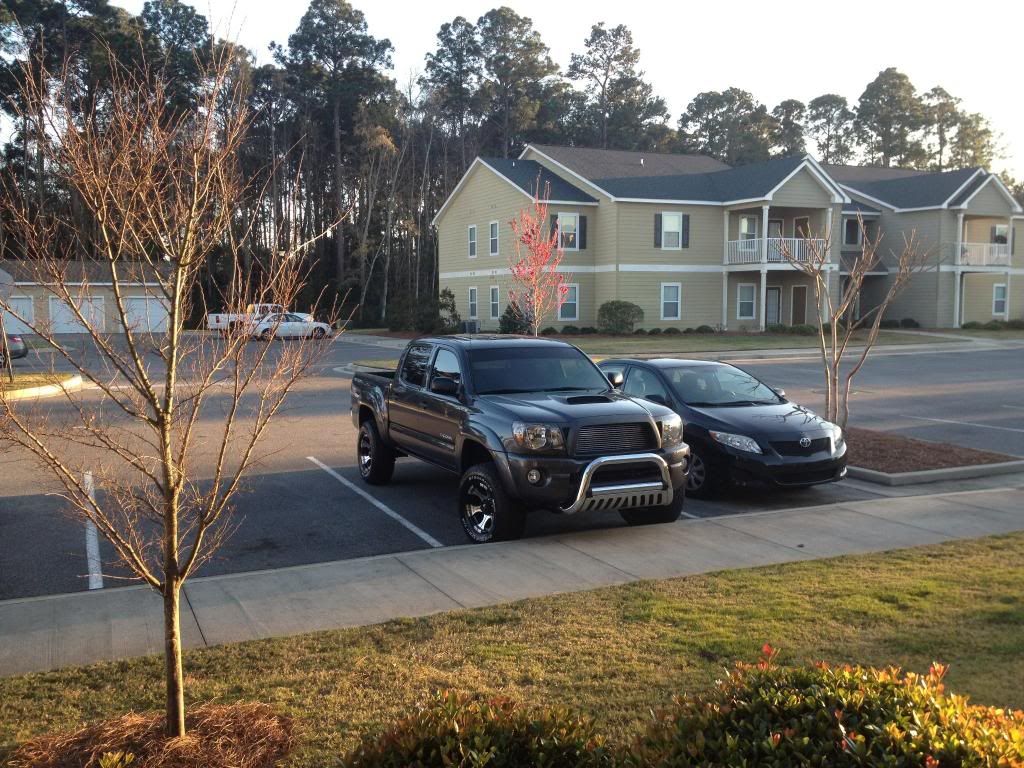 And Finally the Bigger Tires. 305/70/r16 on stock suspension, minus the 3" spacers in the front. I had to trim all the plastic from the front, and it still kinda rubs when you are in reverse. I Haven't lifted the back yet, but I plan on putting 2" blocks in the rear, and maybe 3.5" in the front, but its not a problem right now. The tires I got were a bit worm, maybe 40% tread left. Literally, if I had any more tread left, they wouldn't fit. When these tires are 100 percent bald, I will have to get smaller tires. Which sucks because I love the 305's (which translates to 32.8) about as close as you can get to 33's on a 3" lift.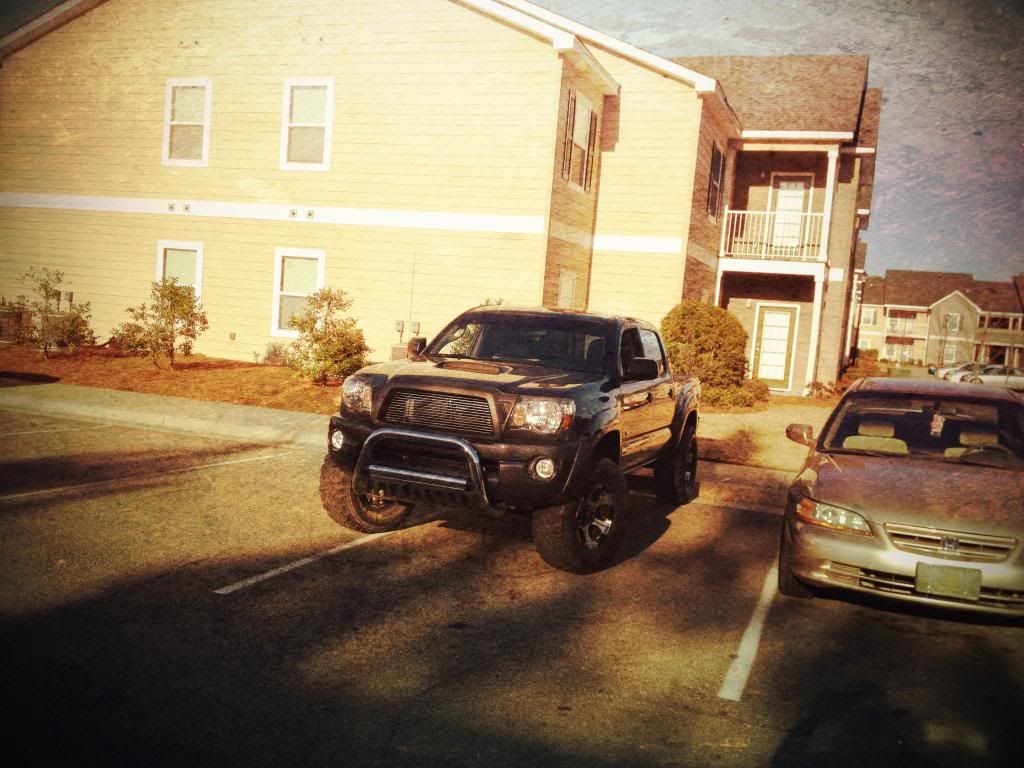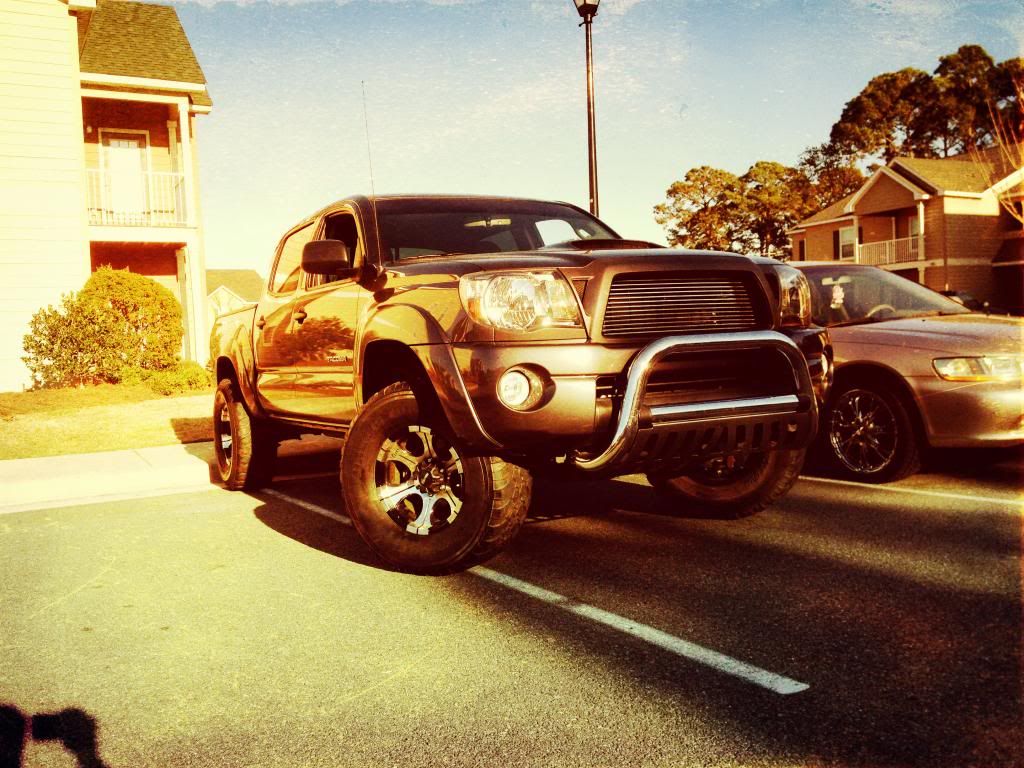 Protected by Glock
nobody is touching my truck
EDIT: Just ordered the 1.5" block for the back to level the "bro lean" out.
Future mods:
Road Armor or Body Armor bumpers (front and back)
Rear Bed/spot lights
Glock Holster and mount by driver legs
HID lights
Ammo Boxes for storage
Bed Extender (maybe)
Blacked out Rims (maybe)
.40 Cal Tire stem caps (For lol's)
Behind Grill Fog Lights
Gun Rack (Either Rear Window or SkyRack: I have sky rack, but I dont know If I want to install it. It might take too much room)
Rock Sliders
Black Badges
TRD seat Covers