First post on TW after reading the forums for the past two weeks! What a great resource for all things Tacoma! I picked up my new Tacoma three weeks ago to the day and have been putting together a plan of attack for my build ever since. A little about my driving habits...I put a lot of street miles on my vehicles so I will more than likely keep stock ride height for mileage purposes. However, I fish, camp and make trips to the beach often so upgrades to tires/wheels, bumper guards, seat covers, floor mats, and lighting are in the future!
So, I had better post a few pictures now before I start changing things or there will never be a good starting point reference! For your consideration, my Black 2013 Tacoma DCLB 4x4 dubbed "Black Devil".
The day I picked her up at Autonation Toyota Gulf Freeway, great dealership with great employees btw!
Later that week after a wash and wax with Original Spirits!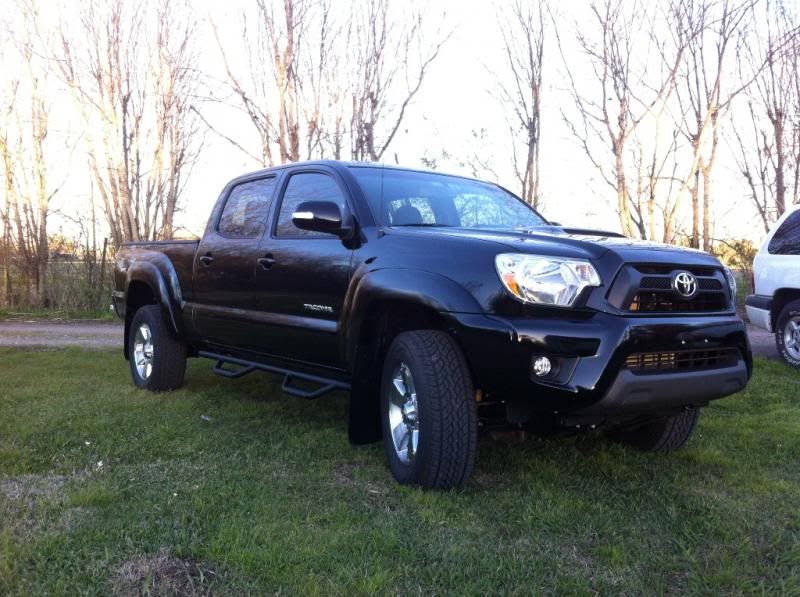 It may not look much like a Black Devil now, but give it time! Thanks for looking and stay tuned for updates!