Saturday morning I went down to Advanced Fabrication Solutions so that Travis could tack up my
All Pro
Pack Rack.
I'd like to thank Travis for letting me help and also working with my picky ass.
There were only a couple of issues with the All Pro kit. One of the side rails was bent so we had to hammer it back out semi straight. You can see the bend in the third picture. At about the 5th bolt hole from the rear of the truck you can see the bend on the lower edge of the bed rail.
The other issue was that one of the hoops was a little kicked out. Travis had to get pretty good weld on a few locations then we pulled on the hoop so he could get a tack on it. It's not perfect but it's close enough to square where I can live with it.
If anybody around the Auburn/Opelika area needs some welding done call Travis Mellons at Advanced Fabrication Solutions. (334)741-7387
He will work with you until the job meets your satisfaction.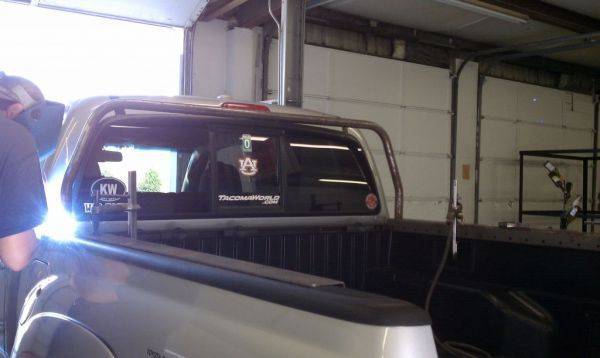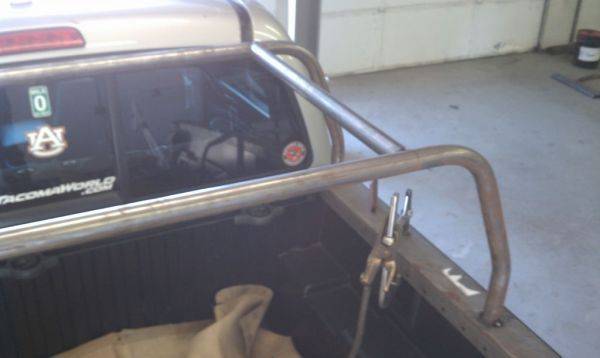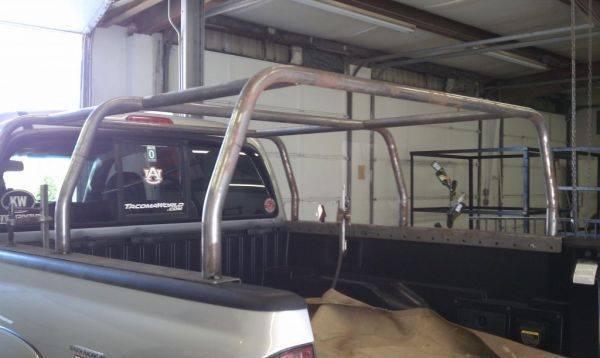 Travis will have it fully welded up today and ready for me to pick up. Depending on the humidity, I hope to have it primed and painted by the end of the week. I'm using Rustoleum Red Oxide as my primer and for my top coat Rustoleum Matte Black.
I'm still trying to figure out how to get the threads started on the square nuts that All Pro provided for the bed rail attachment to the truck. There is no way to hold the nut in place. They need a spring tacked to them!
We tried to bolt the rails in Saturday but only managed to get 2 bolts in at the rear. The only way we accomplished that was to start the nut on the bolt then slide the rail onto the truck. This will not work for the other 3 bolts for each side though. Maybe All Pro has a trick or something...