2008 Toyota Tacoma Prerunner DCSB V6 4.0 (Super White, Base)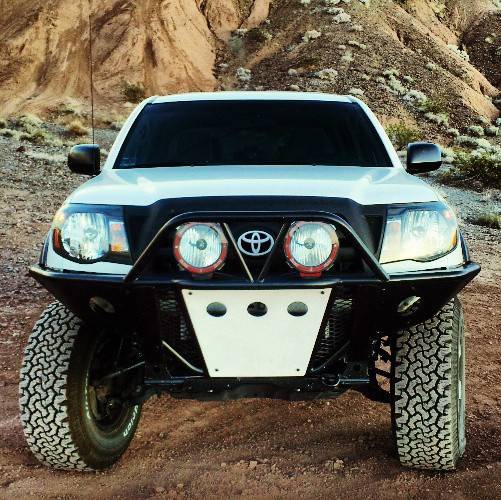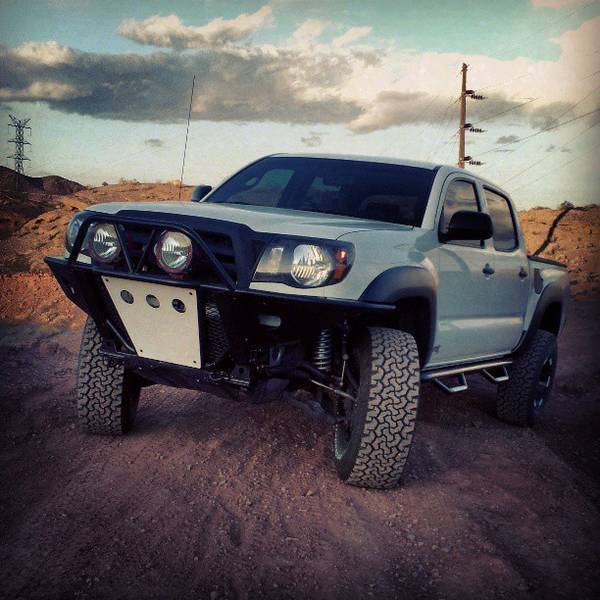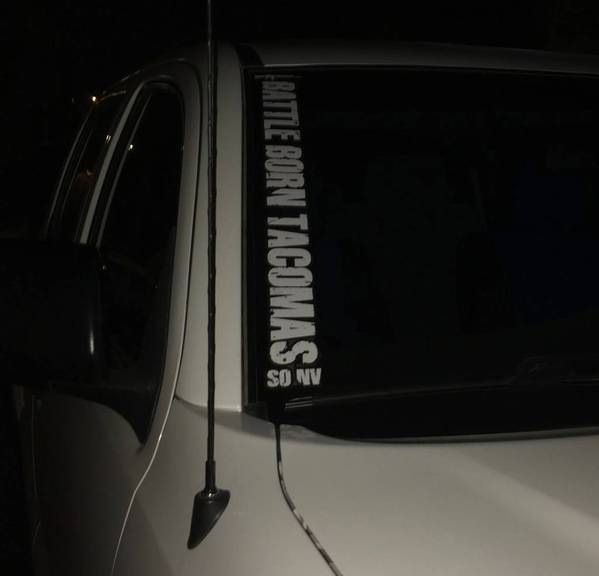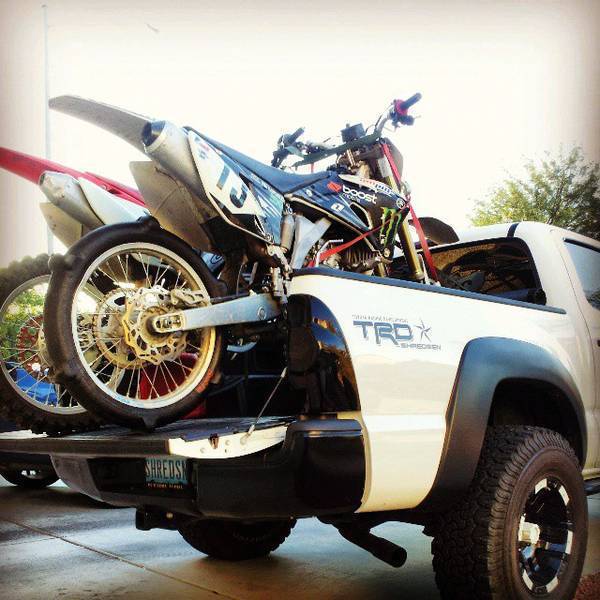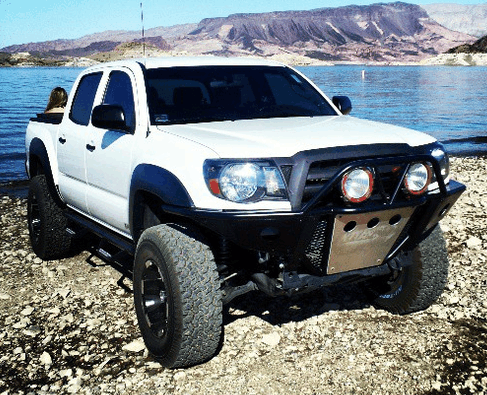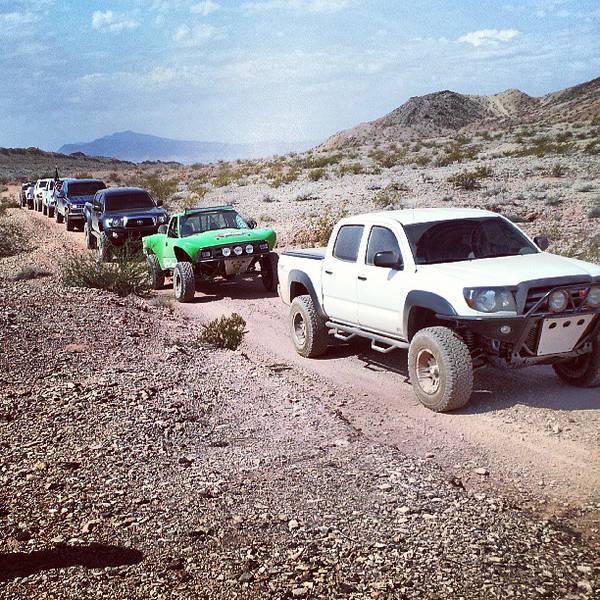 Previous owner pic (contributed by VegasTaco08):
Exterior Mods:
Fuel Forged Fabrications Custom Bumper (Skid Plate Powder Coated White)
Blacked Out Taillights (09+ LED Taillights w/ LED Reverse and Signal)
GoRhino Dominator II Steps (Accents Powder Coated White)
TruXedo Lo Pro QT
Tonneau Cover
Suntek CarbonXP Windshield Tint
Front Emblem (PlastiDip White)
Custom TRD Bedside Decal
Fuel Door (PlastiDip Black)
Flowmaster 40 Muffler
LED Brake Light Strips
Black Headlight Mod
Debaged All Around
K&N Cold Air Intake
Bumper Fog Lights
Back-up Camera
Flat Black Grill
Interior Mods:
2 Kicker CompVT 12" Subwoofers w/ Sony Xplod 800w Amp
White LED Map Lights and Blue LED Dome Light
CoverKing Neoprene Seat Covers in Blue
FatMat Sound Deadening Rear Panel
Pioneer AVH-P3100DVD Double DIN
LEDGlow Blue Interior Lighting
Suspension:
FOX 2.5 Coilovers w/ Resi
Deaver J66 Leaf Springs
Total Chaos UCA's
FOX 2.0 Rear Resi
Lighting:
Rugged Ridge HID Lights w/ LightForce Locks
Daytime running lights (mod)
LED License Plate Lights
6000k HID Headlights
LED Taillights
Tires/Wheels:
BF Goodrich T/A KO 285/75/16
Moto Metal
951's (White PlastiDip Accents & Hub Caps)
Here she is the very first day I got her at Findlay Toyota in Henderson, NV.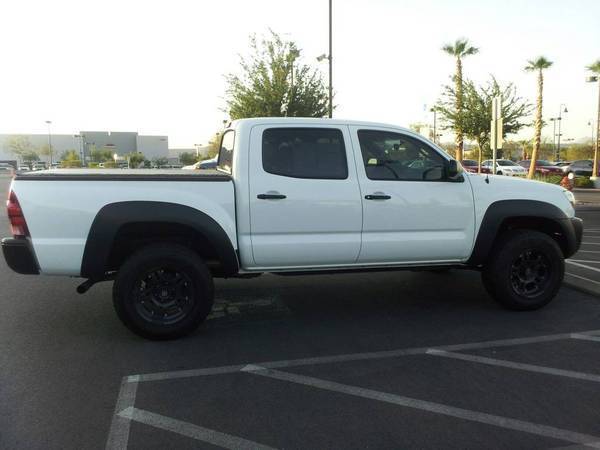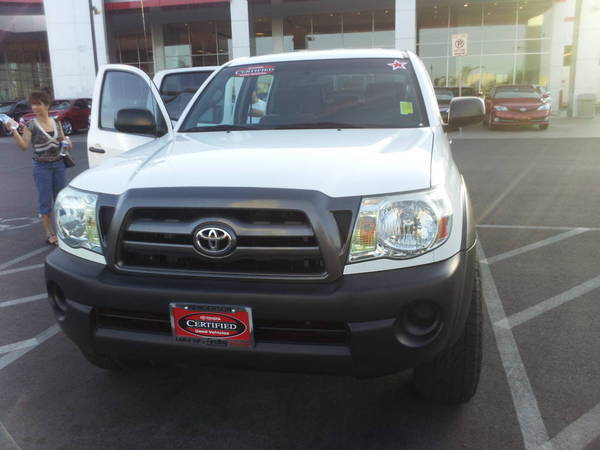 Me and the Taco on our first desert run by the railroads off of Wagonwheel Dr. Henderson, NV.
HID's installed in place of the stock bulbs and black tinted the tails. First mods.
Installed the K&N cold air intake. Noticed better throttle response, small HP and mpg gain.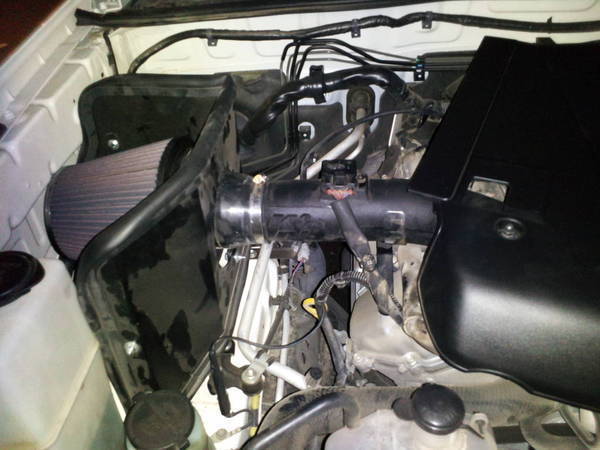 Added in a Flowmaster 40 muffler.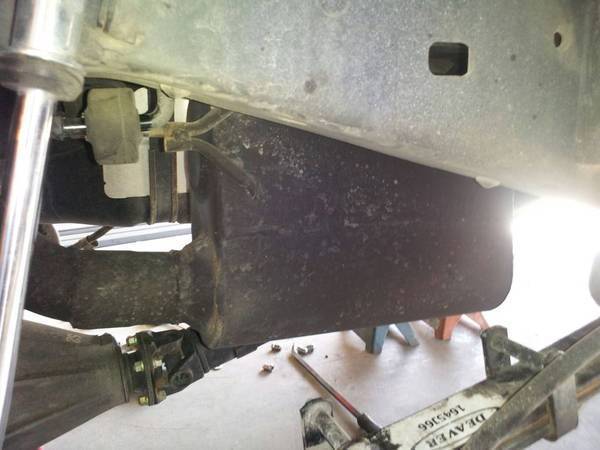 ***Already getting the girls!
***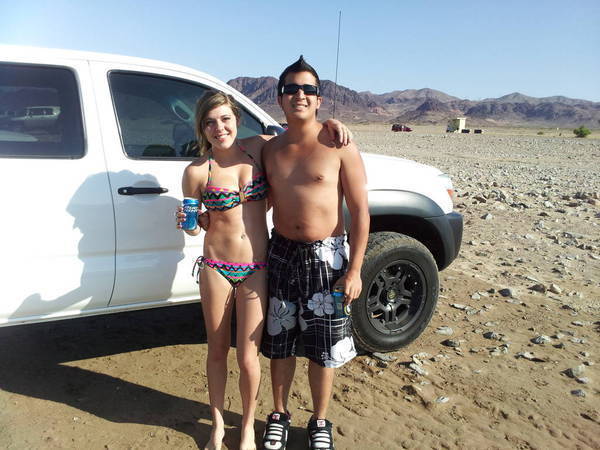 Now back to the build!
Got my FOX 2.5 coilovers with TC UCA's and 2.0 rear resi's installed!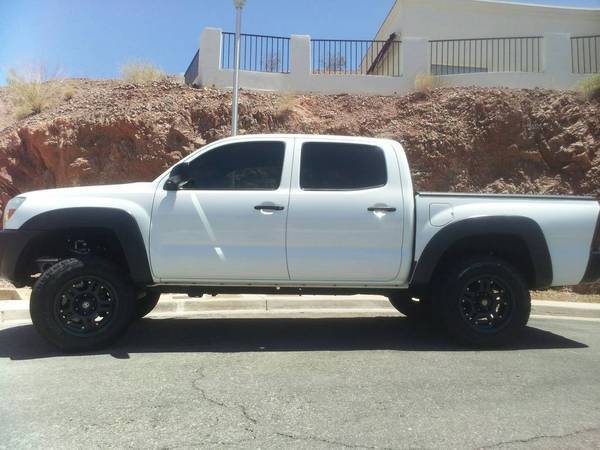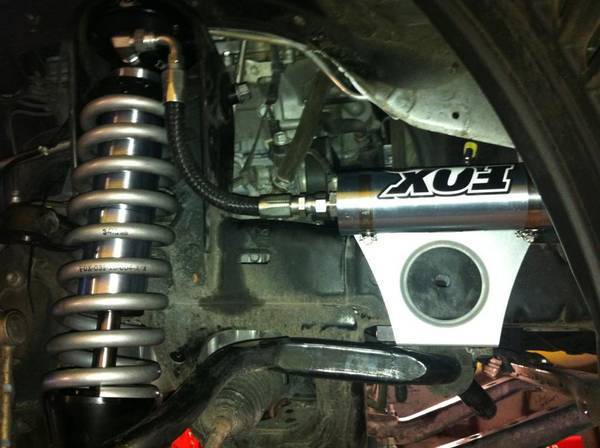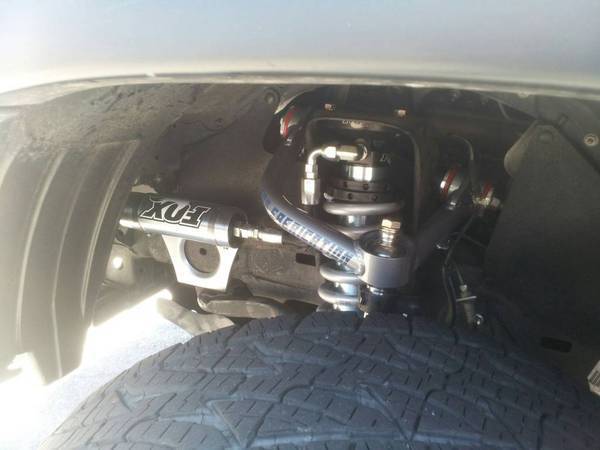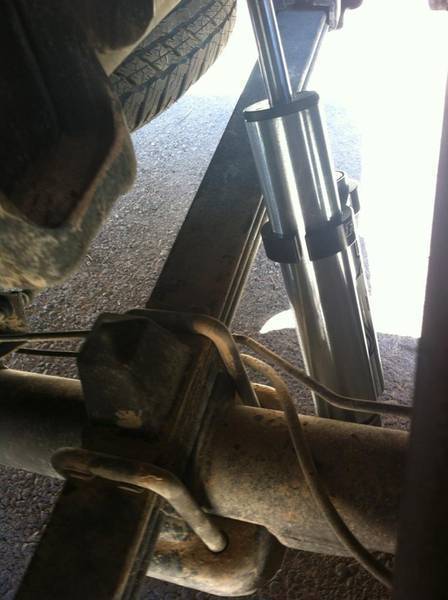 Installed the LEDGlow interior lighting in blue!
Installed the BHLM lights and rattle canned the grille from stock gray to flat black.
Put the GoRhino Dominator II steps on.
She's finally starting to come together. Ditched the 17" wheels w/ Bridgestone Dueler Revo's and swapped for some new 16" Moto Metal 951's w/ BF Goodrich T/A KO 285/75/16. Also, added the ToyTec 2" AAL.
Installed a new Pioneer AVH-P3100 DVD double DIN head unit and added a Cobra radar detector.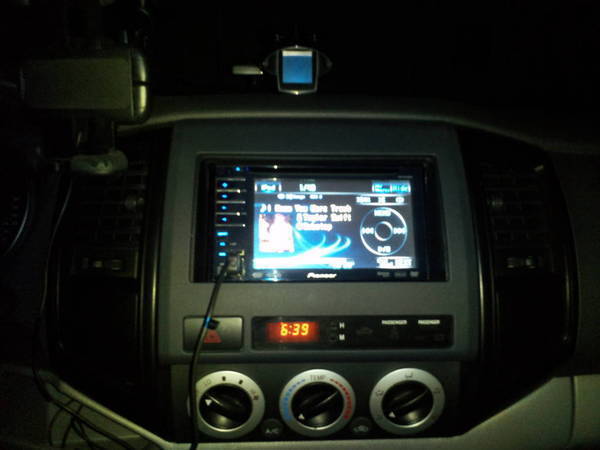 Two 12" Kickers and Sony Xplod 800 watt amp fits snug behind the seats.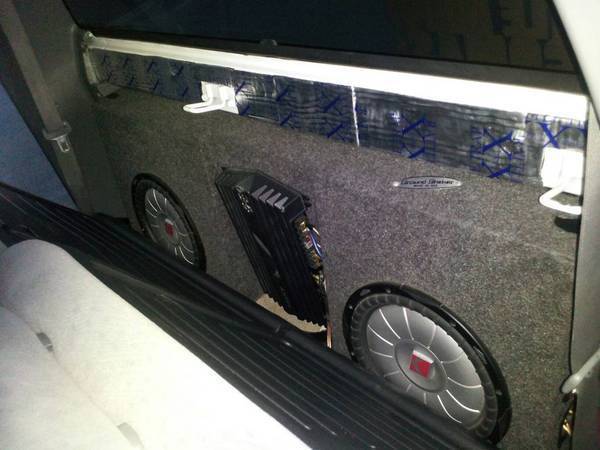 Replaced the crappy stock bumper with a custom off-road bumper built by Fuel Forged Fabrications. Painted the skid plate white and mounted the Rugged Ridge red ring HID lights. Cranked the coilovers to level with the 2" AAL.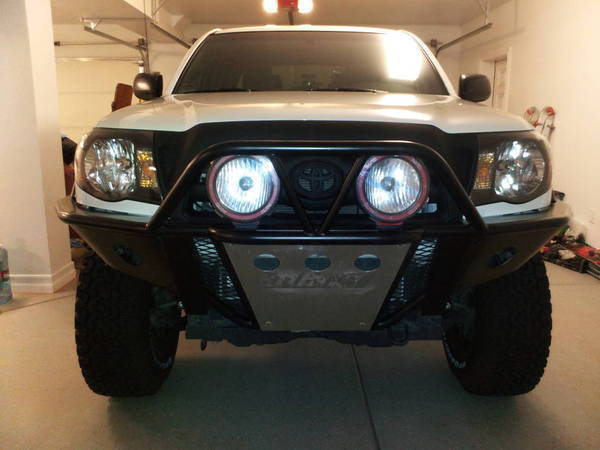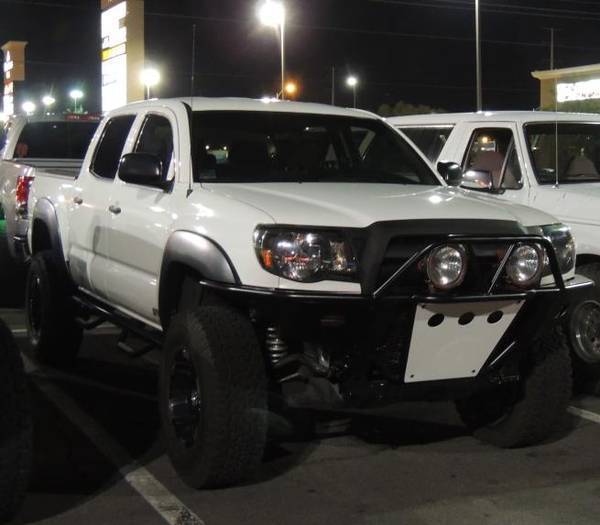 Got rid of the ToyTec AAL and finally got a hold of some Deaver J66 leaf springs and now she runs the desert like a dream!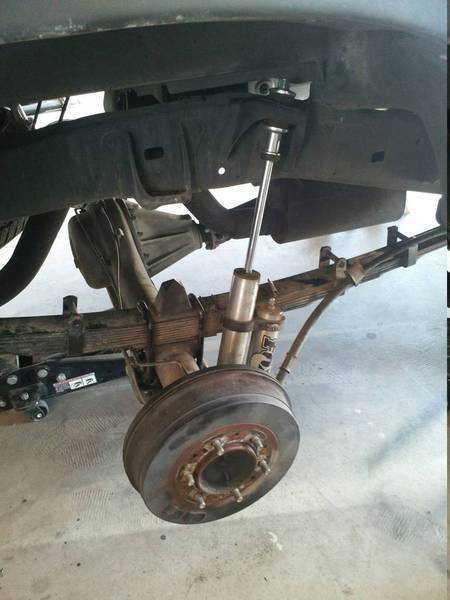 Played around with some white and black Plasti Dip. Derp'd the fuel door black, front emblem white and MotoMetal 951 machined accents & hub caps white.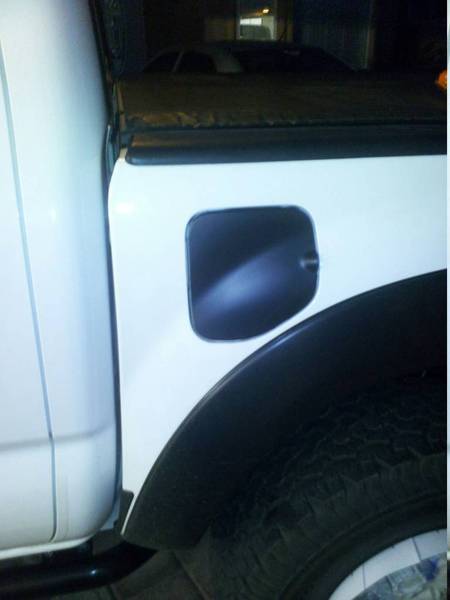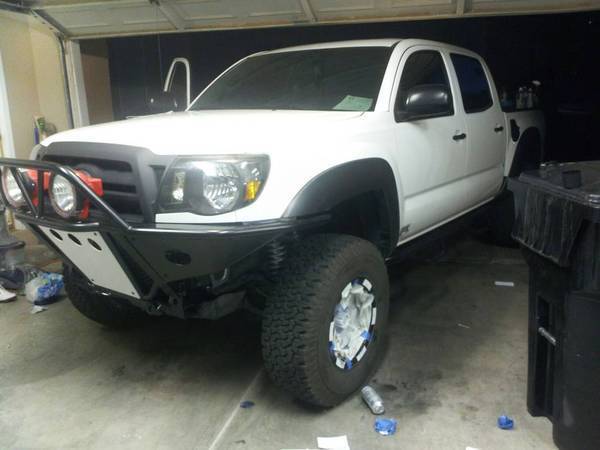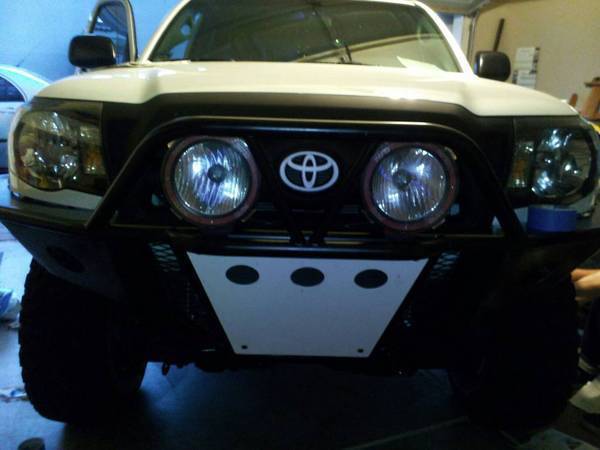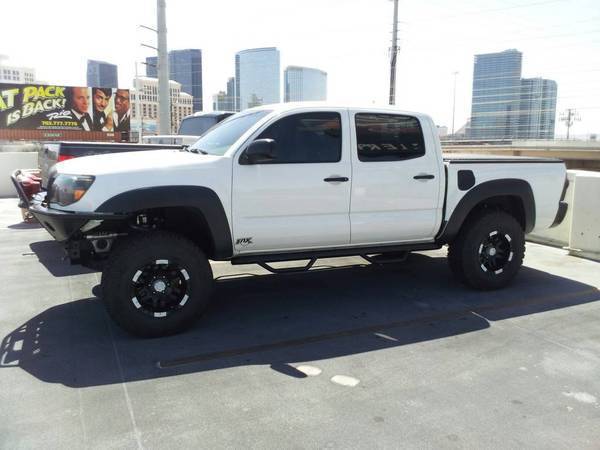 CoverKing seat covers in blue.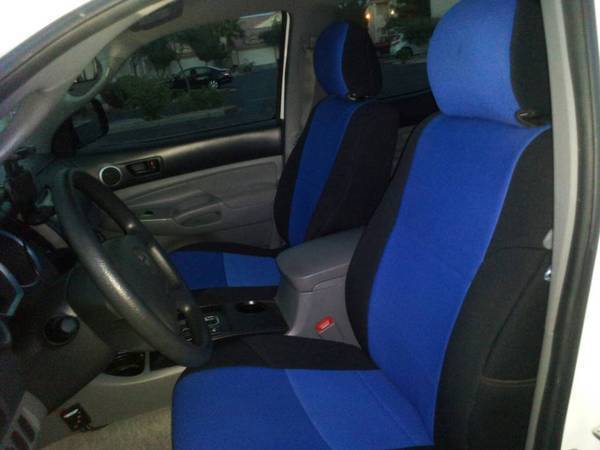 Added a custom TRD bedside decal.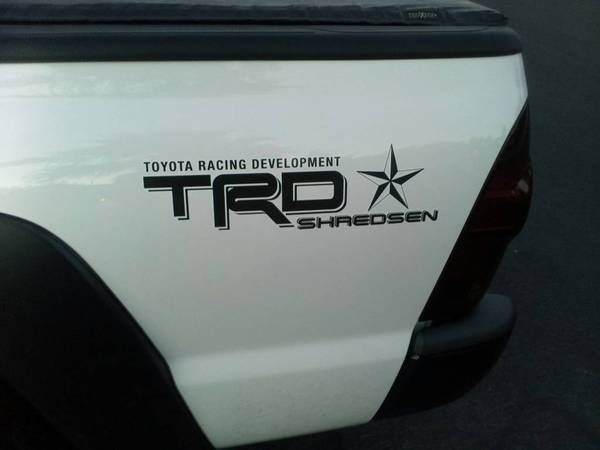 LED brake light strips added.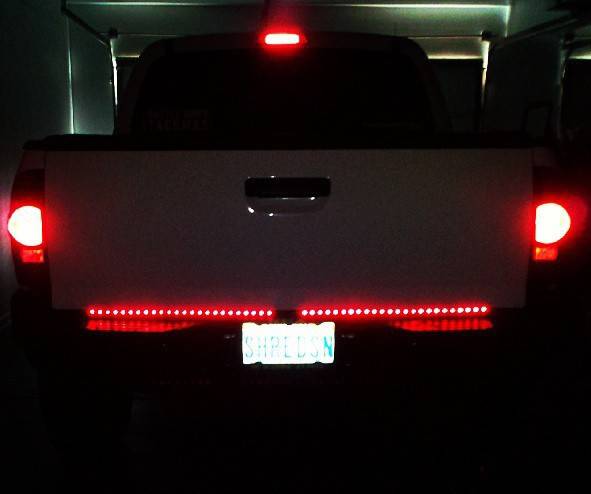 Swapped old OEM taillights for the 09+ OEM LED taillights. Rear turn signals and reverse light bulbs are LED making a full LED setup. Removed LED brake light strips.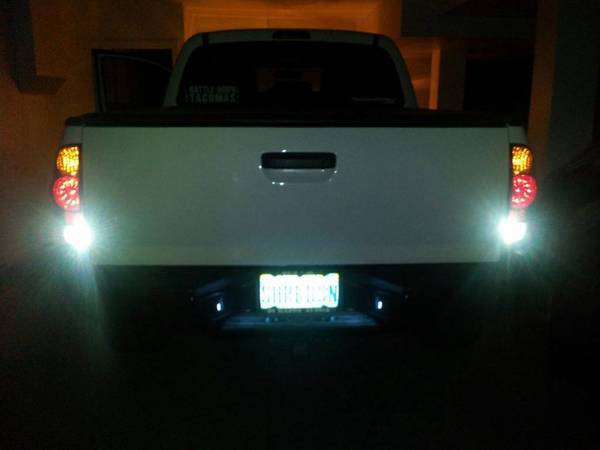 Activated my daytime running lights with the DRL kit from TRDparts4u and put OEM fog lights into the bumper.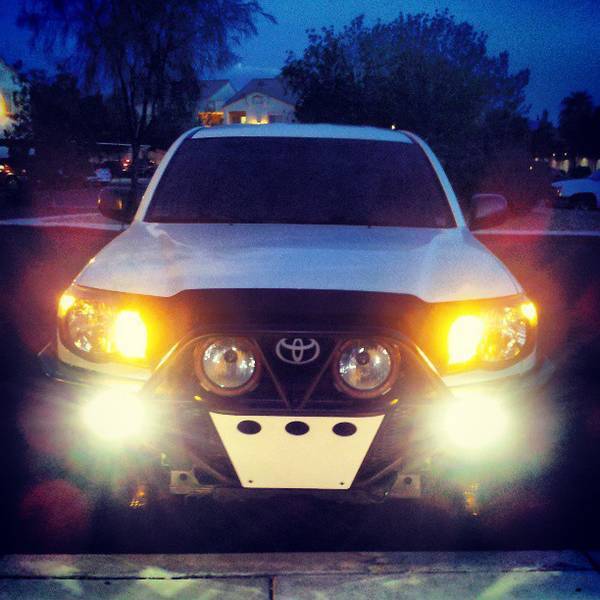 Thanks for checking out my build! Let me know what you guys think.