Alrighty, time to get started on my new to me TRD!
Its my first Toyota and im looking forward to enjoying many miles from her
I always do a significant set of maintenance when I acquire a vehicle, this one wont be an exception.
DAY 1
3/21/2013
240,000 Actual (thanks to
carfax
check)
99,000 on the Odometer
New/Low Mileage Engine and Transmission
The previous owner was quite the shady character and had swapped the odometer to try and get a higher value for his truck. It does have a new engine and transmission in it and I plan on doing a lift kit which will replace the main suspension components. I figure with a new engine, transmission, and suspension this truck will be like new aside from the body/frame!
3/24/2013
Changed the oil and filter, Mobile 1 5w-30 and OEM Filter w/Washer
Changed the Rear Diff fluid with Castrol 80w-90 + Friction Modifier (TRD Sport has LSD diff)
3/25/2013
Fixed the digital compass and temp gauge by re soldering a 510 transistor, referenced in the TW write up!
Picked up some various plastic fastners that were missing, a new foot rest, along with a new gauge cluster clear face. The previous owner cracked it while putting in the different odometer, what a dumbass.
3/26/2013
Total detail of the exterior including polish and carnuaba wax.
Replaced a leaking Output Shaft Seal and created a DIY for Tacoma World, can be found in 2nd Gen section.
Ordered Aeroturbine AT2525XL (resonated model) from
ebay
.
3/27/2013
Complete detail of the interior including removal of seats and steam clean of carpets.
Washed the seats thouroughly with a hose and spray attachment, damn those seats were NASTY.
Replaced some more various broken small plastic parts with OEM replacements.
3/28/2013
Picked up a quart of WS ATF fluid to top up the tranny after fixing that leaky seal. Im glad I did, it was at least half a quart low from the slow leak.
Used the Tacoma's debug OBD mode and overflow bolt to properly level the ATF fluid.
Lubed the cabin fan motor and installed a carbonized cabin filter
4/2/2013
Had my Aero Turbine 2525XL installed with a turn down before the rear axle.
Also stopped by the tint shop and had 40% front windows and 5% glare strip done.
4/13/2013
5/3/2013
New tires going on!
Goodyear Wrangler Duratracs in 265/70/17, Load Rating C
10/2/2013
Although it was the last on my list of future to do's the Audio System ended up taking priority because the previous owner had removed the front speakers and I was tired of having shitty music in my taco.
Hardware:
Head Unit
Pioneer X5500-BHS DDIN
Subwoofer
Image Dynamics 10" IDQ10V4D4 (500w rms @ 4 ohm)
Subwoofer Amp
Rockford Fosgate R500 (500W rms x 1)
Speakers
Hybrid Audio Technologies Imagine I61-2 (100W rms @ ohms)
Speaker Amp
Pioneer PRS-800 (125W rms x 2 @ 4ohm)
Backup Camera
TaoTronics Camera
Wiring Kit
Rockford Fosgate RFK4D 4 Guage Dual Amplifier kit
Also an AWCS Module to retain OEM steering controls, a
scosche
dash kit, and a bypass for the head unit so I can watch videos in motion.
Today I managed to get all the doors deadened inside and out using RaamAudio's Raammat and foam sheets.
The back doors i closed up but the fronts are still waiting for the HAT speakers to arrive to be finished.
I ran the 4G power to under the driver seat and then ran 16g speaker wire from there to the front speaker locations, I just a piece of 12 gauge romex and electrical tape to pull the wires through tight spots and the door boots.
It was getting dark as I yanked out the OEM head unit, tomorrow i should be able to get the X5500 installed.
I think both amps will fit under the drivers seat and also I plan on building the sub box on friday or saturday.
Should be finished up by next week.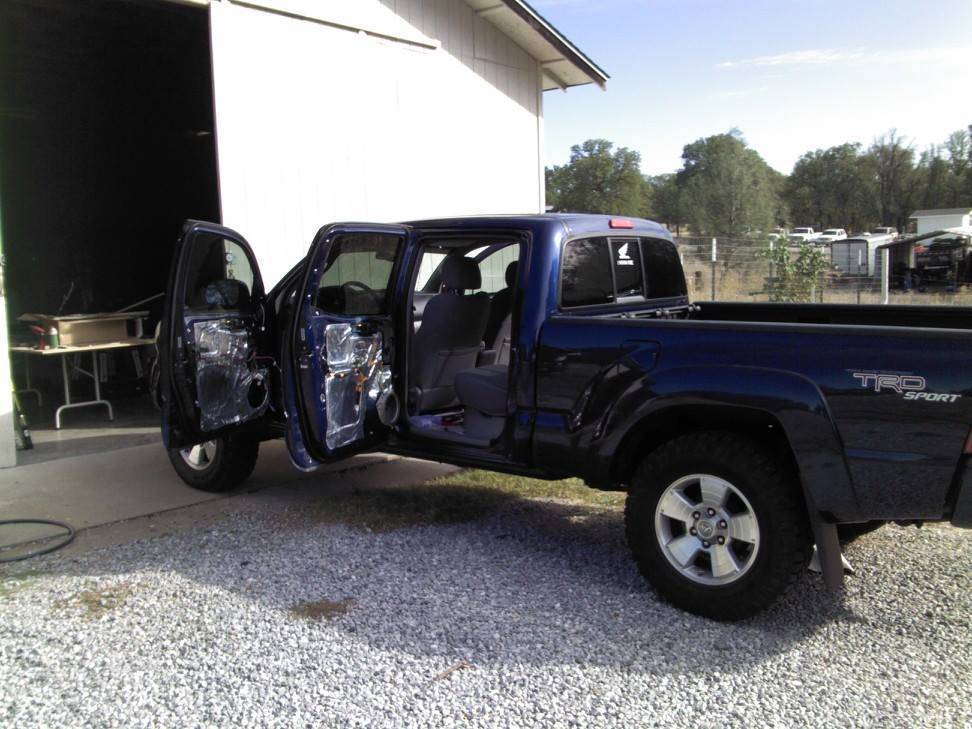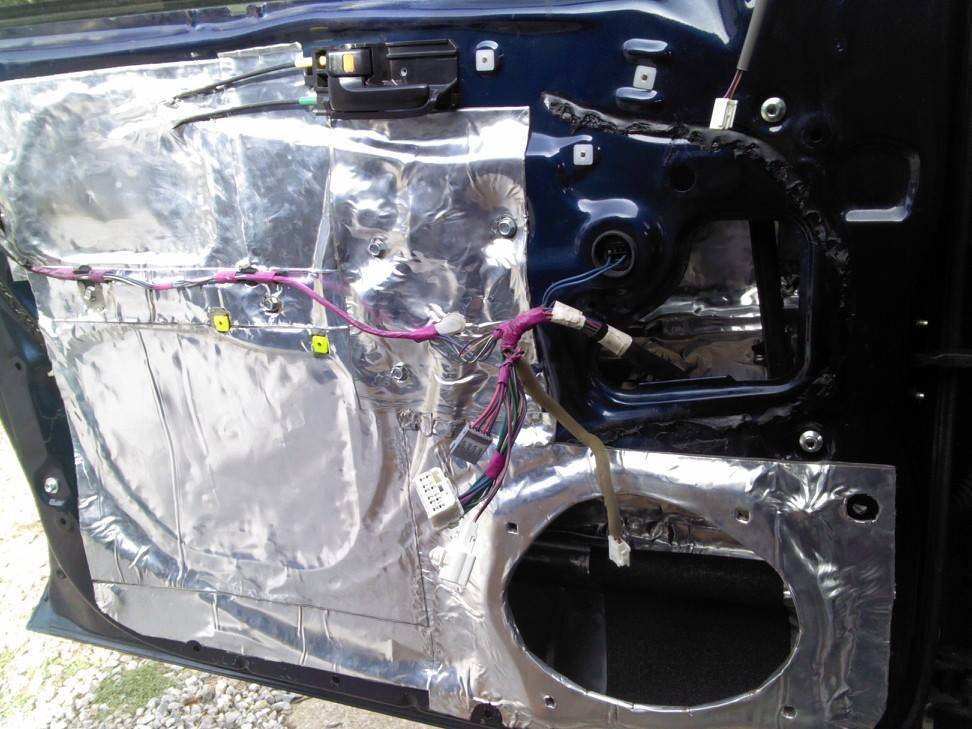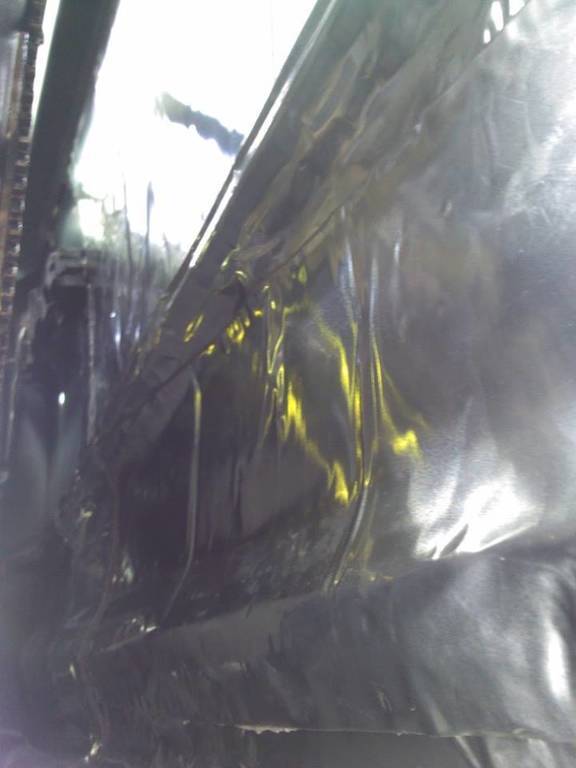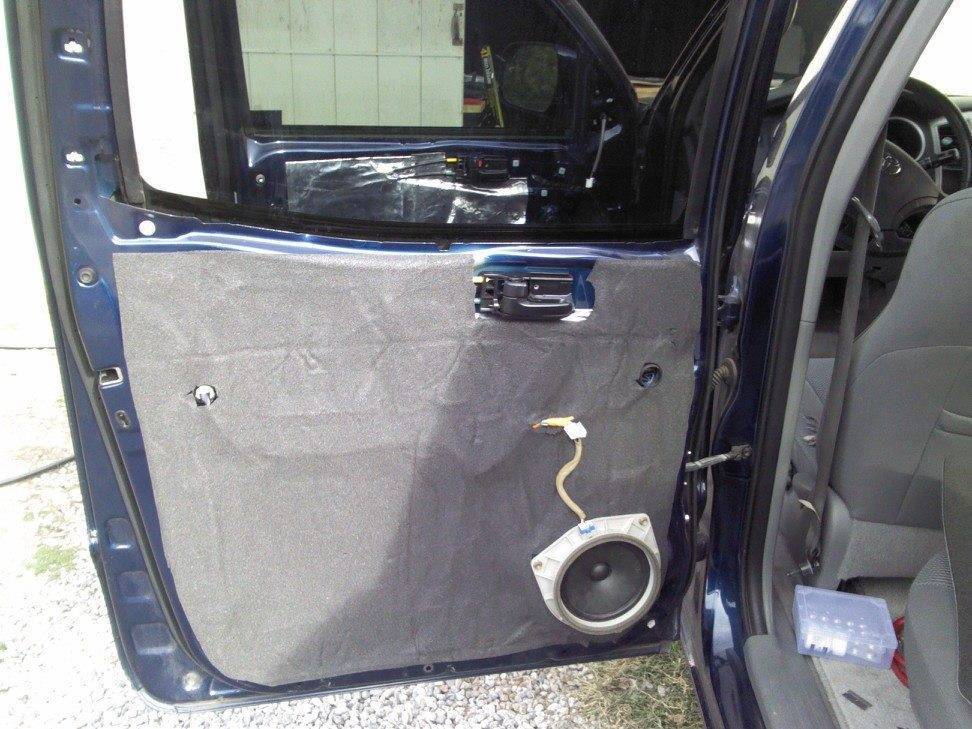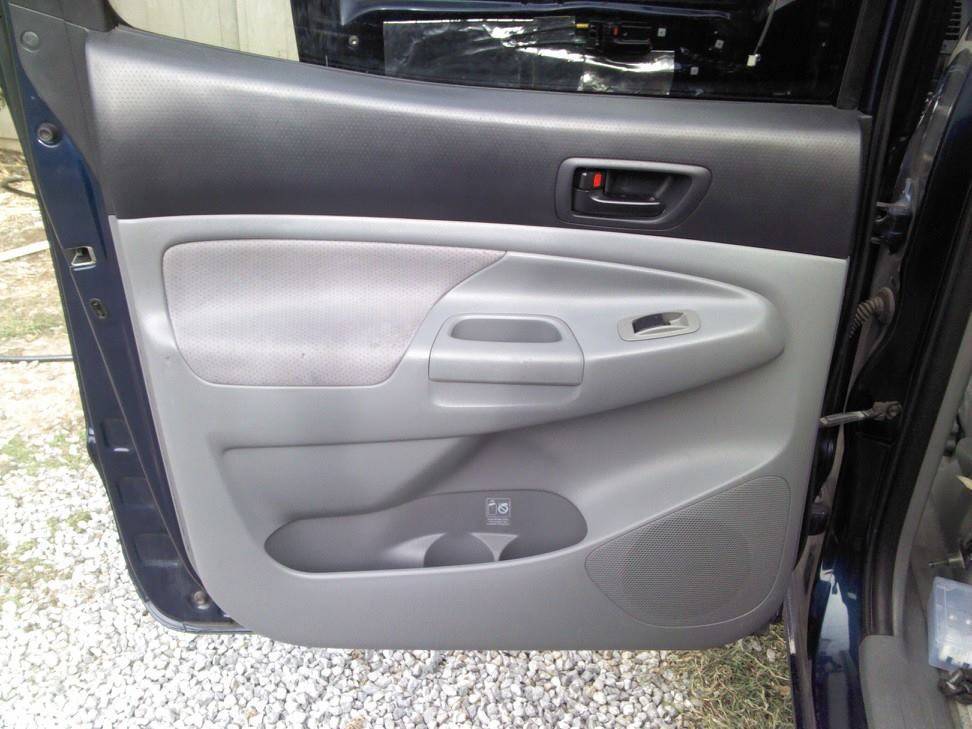 Built the sub box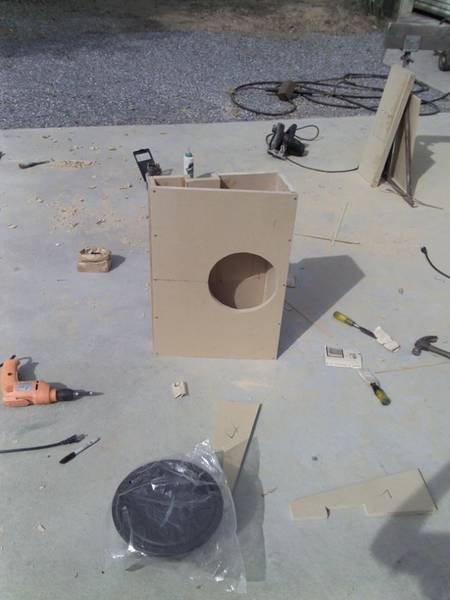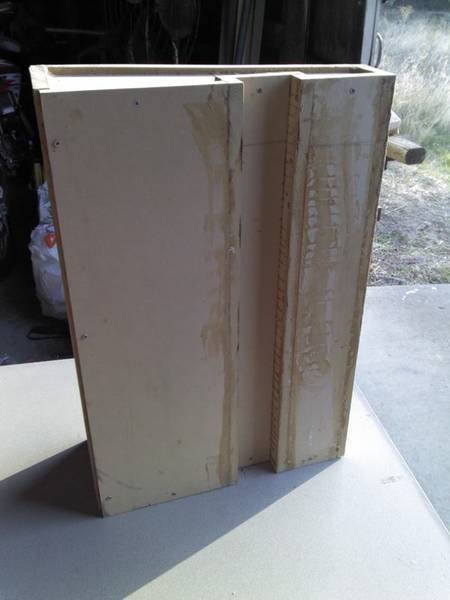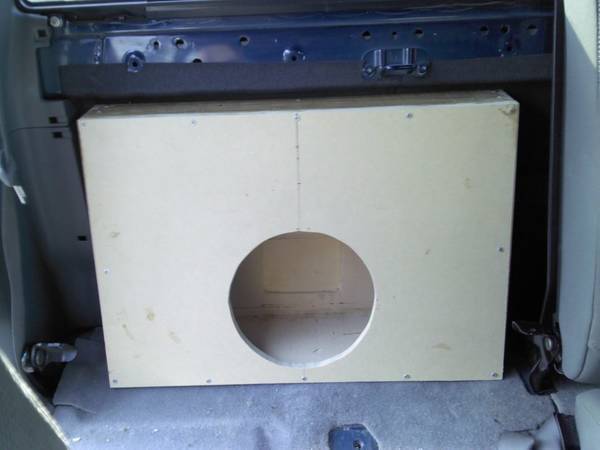 FUTURE TO DO'S (In order):
In Channel Window Vents
3" lift with OME Nitro Charger Sports, OME 885 Coils, and OME Dakar Leaf Pack
Grillraft
N-fab step bar