Had my truck for over 2 years now and have been slowly building it up to where I want it so I figured it was time to start a build thread. I dont get out on the trails as much as I like to because of work but love this truck every time I get the chance to go out in it.
Bought in October of 2010 for $17,250:
2005 2.7l Access Cab 4x4 mt w/45,600 miles
What she looked like the day I brought her home: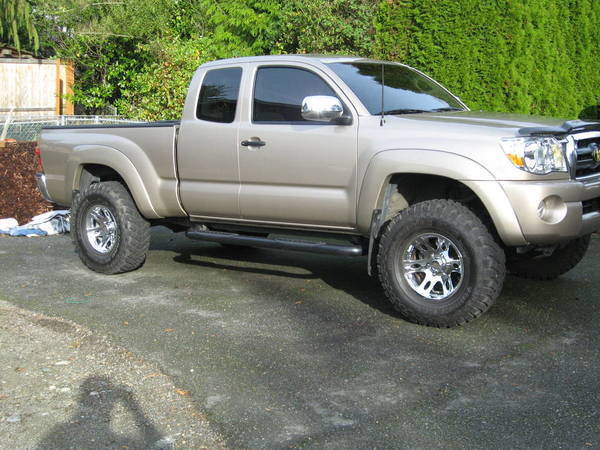 The Guy I bought it from had put a Revtek spacer lift w/blocks on it, new wheels and tires (Yokohama Geolander M/T 285/75/16), Step bar,
bug guard
, doug thorely header, K&N intake, as well as a bunch of other stuff all with receipts. He had only put 10,000 miles on it in the three years he owned it and had all the paperwork to prove it. Gotta love rich people who drop money into stuff they hardly drive. Had about $10,000 in receipts from him.
Taking what the previous owner had done in the suspension, I went out with some guys from here and the FJ forums to Naches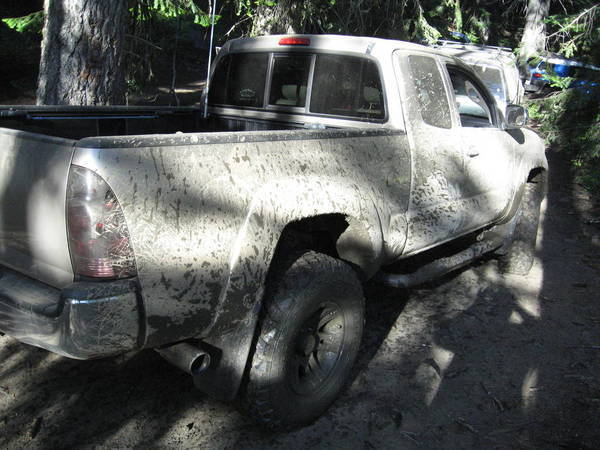 Since Then its changed a lot and I've put a bit of money into it. This is the list of what I can remember off the top of my head and not going through all my receipts to list every little thing done
Suspension:
OME Shocks
OME 886 coils
Dessert products upper control arms
Icon
3-piece AAL
Interior/exterior:
Kenwood double din
Shitoshi Grill w/fogs
Weathertech
floor mats
Wet okole seat covers
Tinted tail lights
ebay
projectors w/HID's
Cobra Cb
Firestick NGP antenna
Performance:
Borla Muffler
Brute Force Front bumper
Brute Force Rear Bumper
Brute Force weld on sliders
Brute Force Skid plates (waiting on them to be finished and shipped)
Smitybilt 10,000 pounds winch
Optima yellow top battery
Still on the "I need money" waiting list:
4.56 gears
ARB lockers
Snorkel
Glassworks fender flares
More will be coming
Repairs so far:
Wheel Bearing
Front axle
Pics:
Suspension
Front end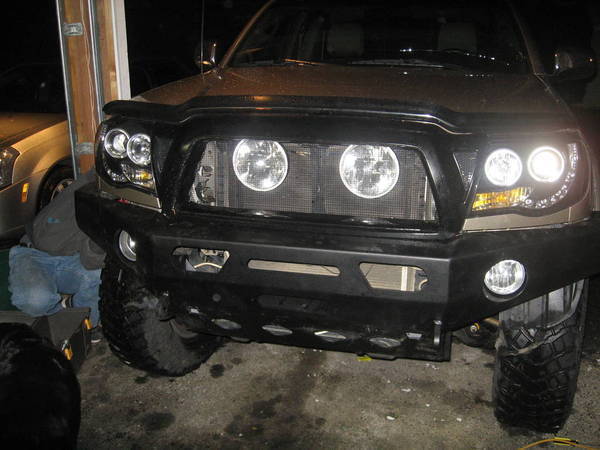 Front and side view
Out on some trails:
More to come later