OK TW here is the begining of my 09 BLACK METAL build,
2009 tacoma DC base
Performance...
Cat back magna flow pro series exhaust
Custom TRD cold air intake
Exterior.....
16" Ultra crushers
285/75 toyo open country M/T
toytec
3" lift
.5100's all the way around
.885 springs with top plate spacer
. aal and diff drop down kit
Tonno pro
tonneau cover
3" oval tube nerf step bars
Universal 2 place dirtbike tie down bar
Custom dark window tint
did a color match on my front grill and bumper
threw on my "battle born tacoma no. nv sticky thanks "vegastaco08"
got my devil horns thanks andres
Interior....
All full seat covers
Pioneer avh-1400dvd 2 din head deck
With dvd any time mod
Nice deep tread rubber floor mats
Audiovox prestige remote start
extra 12V outlet in the back seat area
how she looked at the dealership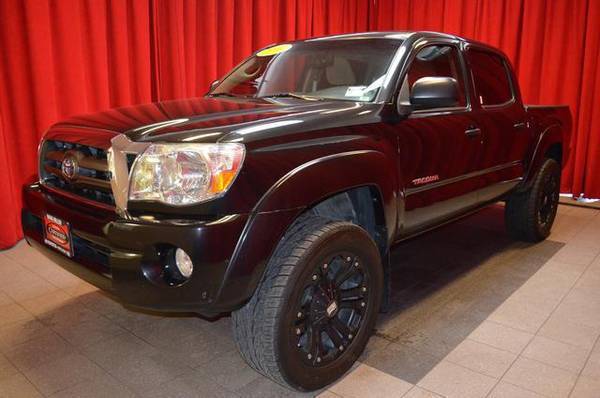 wheels n tires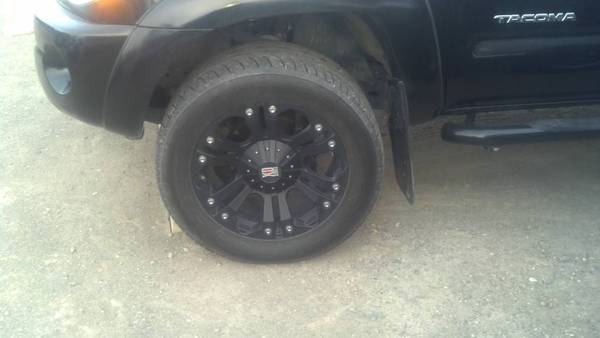 pioneer avh-1400dvd ordered from crutchfield, and free dash mounting kit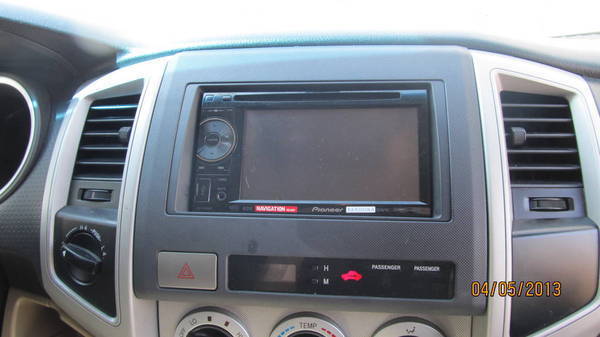 how she sits today minus the tonno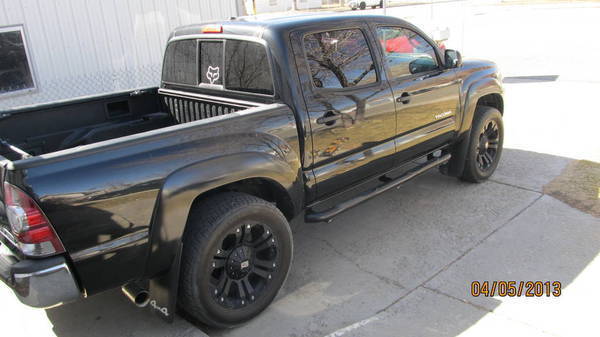 bought this cai used, ditched the shinny cover it had and built one out of plexi glass, engraved trd myself