This forum has been a tremendous resource for me as I made build decisions in the last year since I got this truck. Thanks to everyone for being so helpful, and for maintaining such a positive community.
Here's few phone shots of my truck (check out the sidebar for list of major mods). I live in Utah and go on extended weekend trips, mainly southern Utah but also Wyoming, Idaho). I'm itching to do something longer, perhaps down to Mexico and on to South America, or north to Canada, maybe Alaska.
Big 3.5" stainless steel bolts mounted on the bullbar are used to mount the HiLift Jack.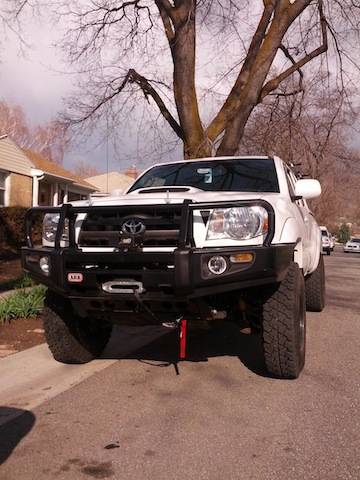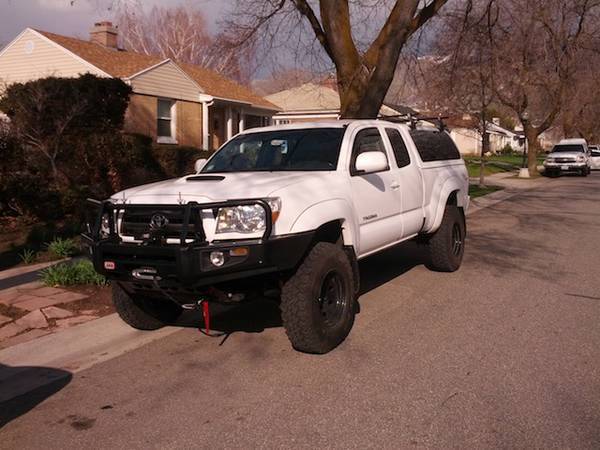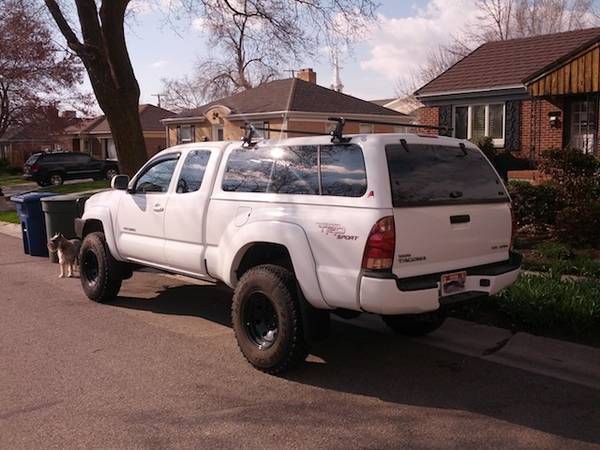 Relocated clutch start cancel button allowed for a neat bank of ARB switches.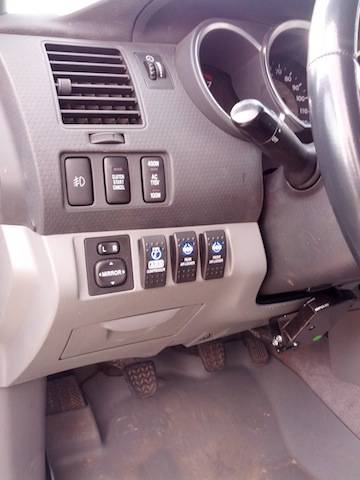 Mechless JVC stereo unit with BT; I love 3G + Pandora, tho it's a bummer tag display doesn't work with Android (only iPhones, it seems). Also got a nice new cubby with a single head unit.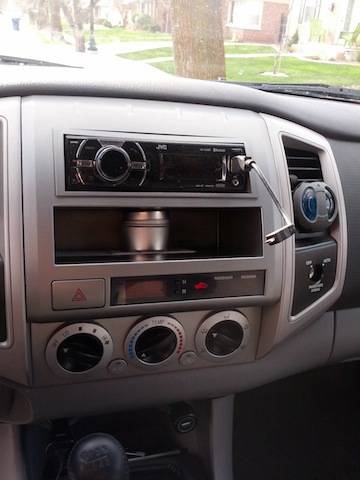 I also got an outdoor winter carpet roll which fit neatly over folded jump seats in the back. Went to
Home Depot
and got a roll that roughly corresponded to the folded seat area (I forget now what it was). I had to cut off maybe 6" piece off one end and cut a few slits to stabilize it on the existing seat back hardware. That's where I keep my recovery bag (gloves, tow strap, tree saver, snatch block, shackles, tire inflation/deflation kit, etc), a light plastic storage box with random stuff (extra winter gear, shopping bags, pump up kit, etc), and that's where the dog rides, too (you see her poking out behind the front in one of the shots).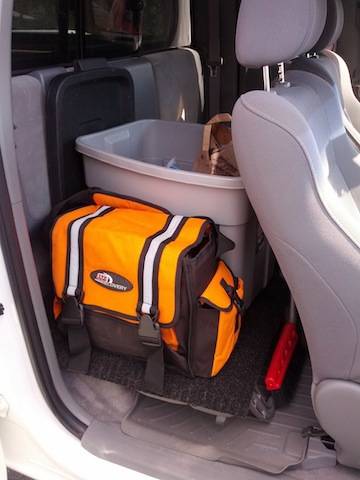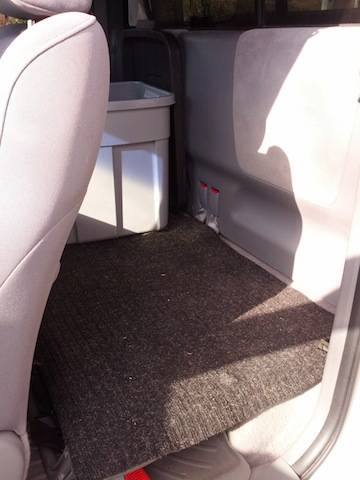 I'm getting rock sliders next (trying to get in on a
demello group buy
).
After that I plan on building a bed platform and a storage solution (under the platform, as well as tie down points for top side), with perhaps a pull out table. I also daydream of a roof basket with 2 full size spare wheels, and a long range tank conversion in the original spare space. Maybe dual battery relocation setup. More armor. Relocating winch solenoid to under the hood. Snorkel, breathers, sealing the winch, and other wading prep.