Finally updating my thread. its been about 4 months.
Comment below and let me know how you guys like it. THX
updated 03/14/2015
Alright so this is my first build thread. I have owned a silver streak reg cab and a 91 toyota pick up 4x4. finally sold both and picked up this beauty!
MODS (in no particular order)
2.5 king rear shocks with resis
Deaver j66 pack
Afe pro dry s intake
32" light bar
4" LED fogs
285/70/17 goodyear duratracs
BHLM headlights
tinted tails
king 2.5 resi in front
total chaos UCAs
OEM roofrack
RuggedRadios race radio
Xtreme hilift jack
17" Alcoa forged "ivan stewart" wheels
LED map/dome lights
LED switchback DTRL from jumpers LEDs
LED license plate lights
LED bedlights made and installed with spencer
2 10" kicker subs
double din pioneer touch screen stereo
LSK built long travel 4x4 race kit pushing 16" of travel
LSK built tube bumper
BFG KM2 35/12.5/17
40" roof lightbar
30" SR offroad light bar
front 4" glassworks fenders
MODS for the future:
LSK links in the rear
LSK rear tube bumper
LSK engine cage
LSK full cage
supercharger
Set of retrofit headlights
when i picked it up with 74,000 miles at carmax. it is a 2009 tacoma speedway blue sport package 4x4! I love this truck so damn much!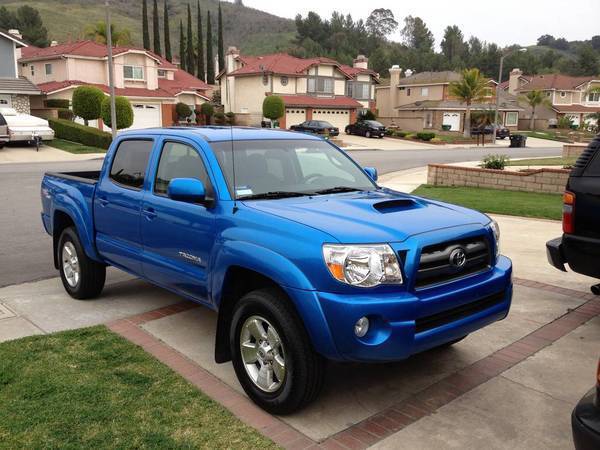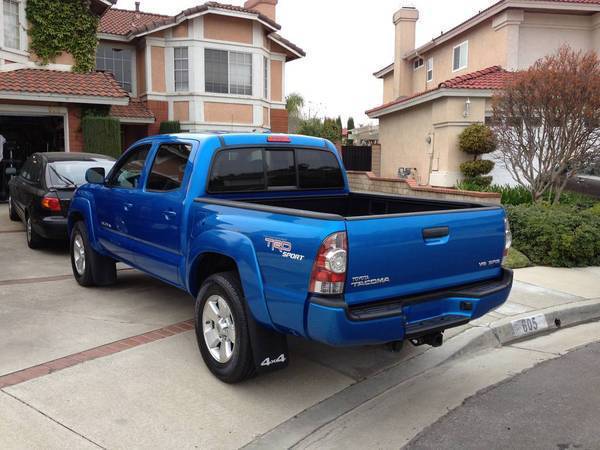 then took her on her first trip to big bear and went on a couple trails!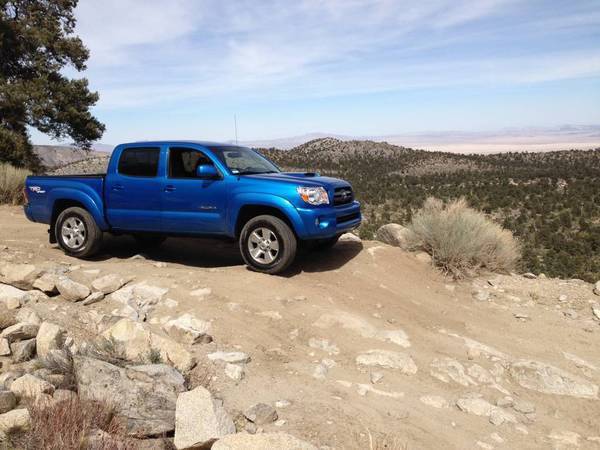 after i bought this truck i was BROKE.so i pretty much started of with some cheap mods.
plastidipped grill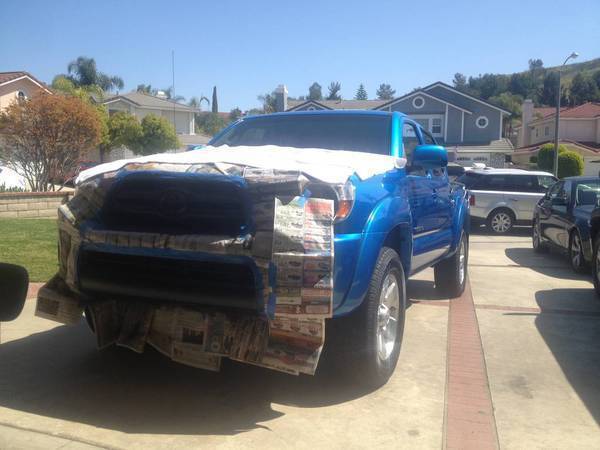 then picked up two sets of HID's for headlight and foglights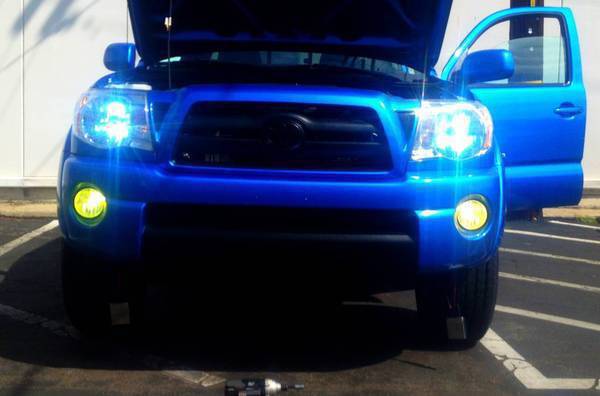 got pretty bored one day and plastidipped all the emblems and wheels turned out better than i thought! Also added a flowmaster muffler and exhaust tip delete.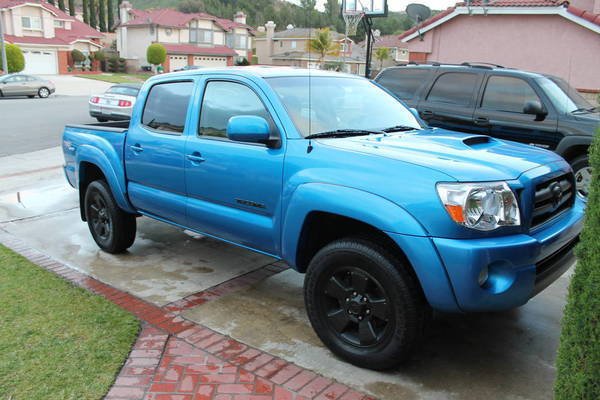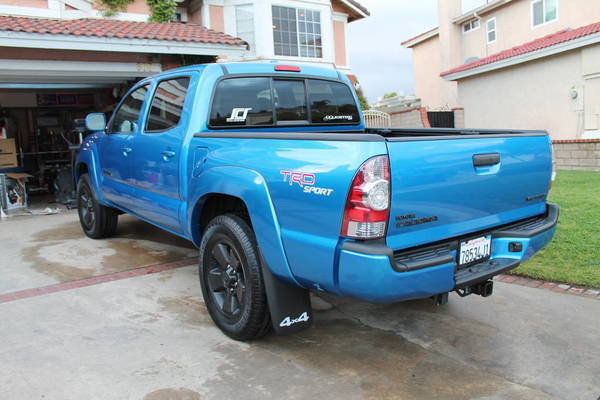 on may 5th took the lady to prom, well took it to the party bus for prom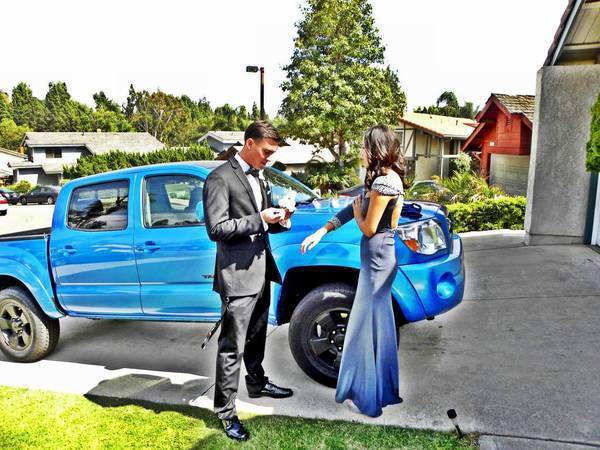 and stupid me i never checked the reviews that ********** has had so apparently the lights are ass and had to deal with them for about a month to finally get my money back! DONT DEAL WITH THEM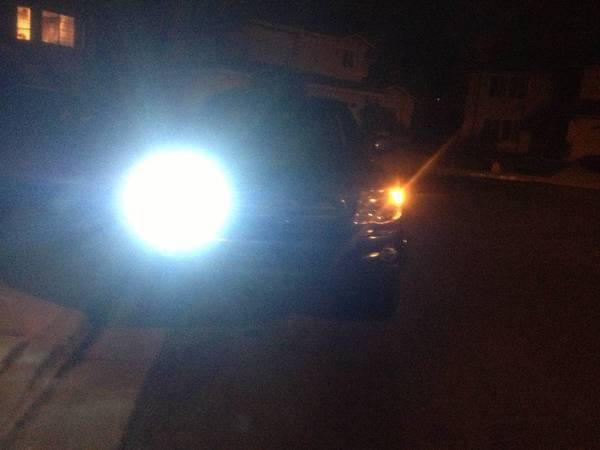 finally got around to tinting my taillights IMO i think it came out pretty good!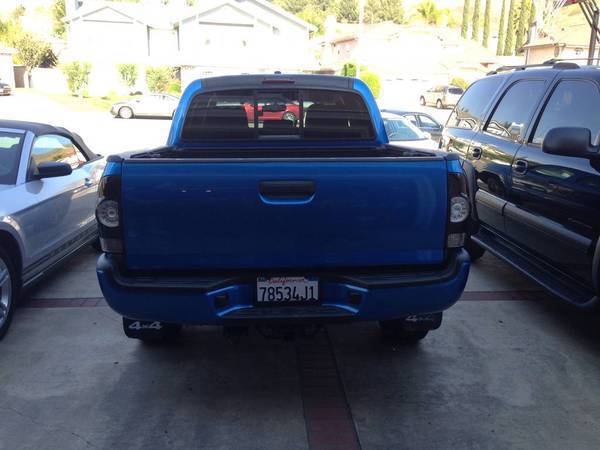 took the truck out by silverwood lake BY MYSELF not a good idea but oh well shit happens haha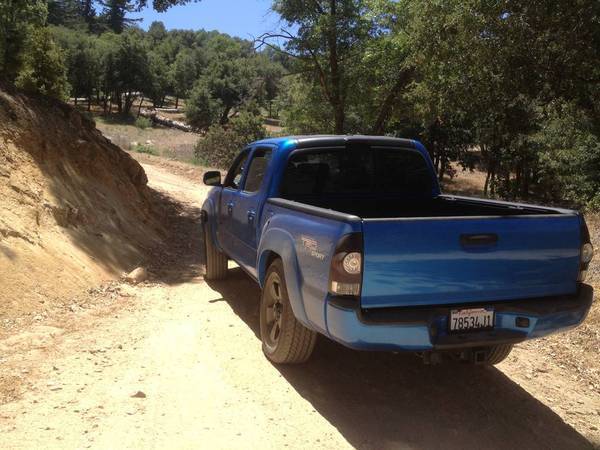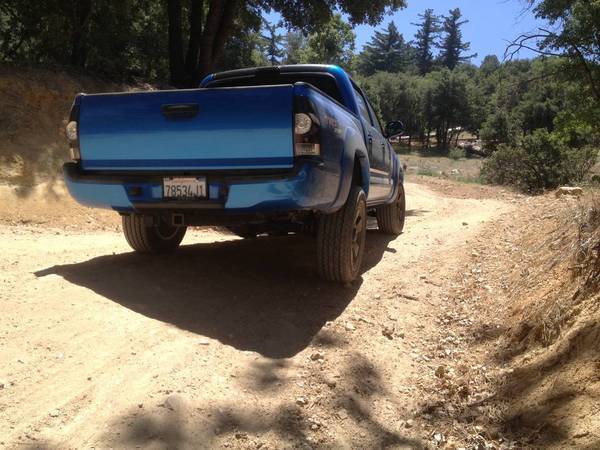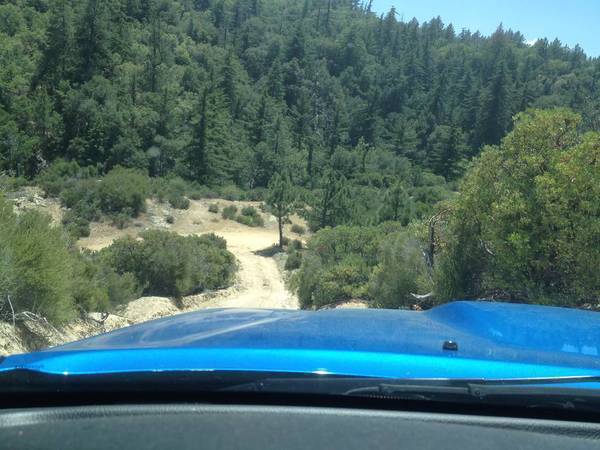 went out to go see the MORE 500 and watch engage race. they ended up doing pretty good :thumbs up: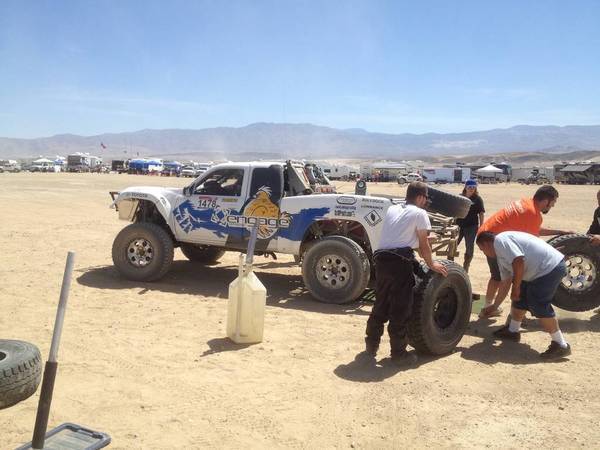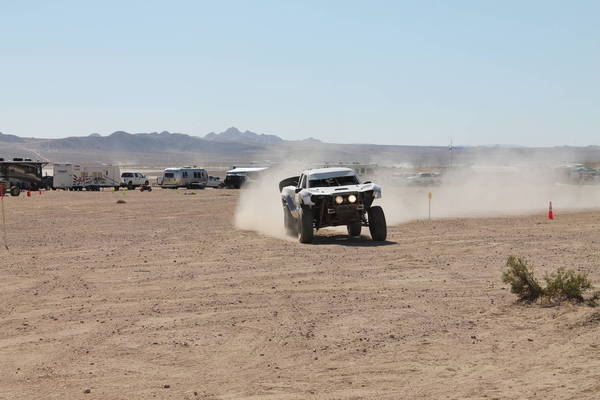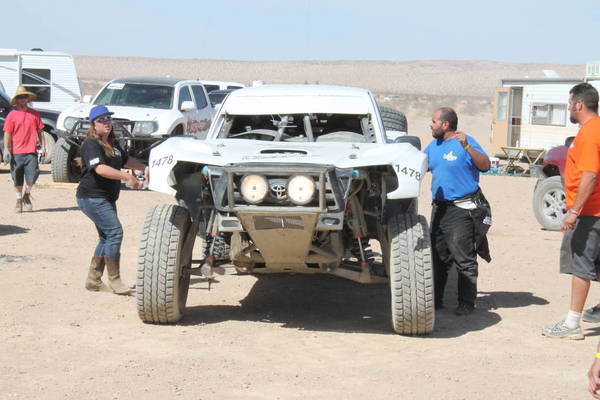 then went to big bear and took it out onto a dry lake bed!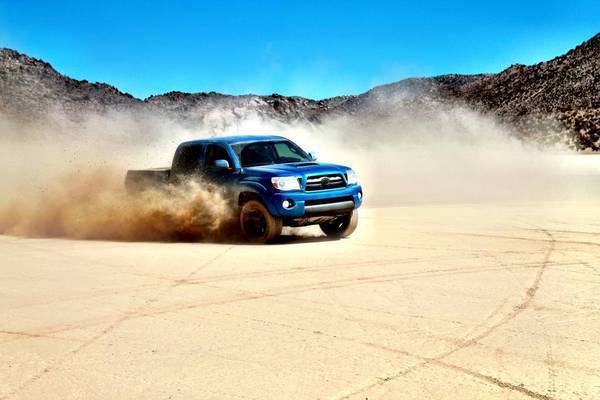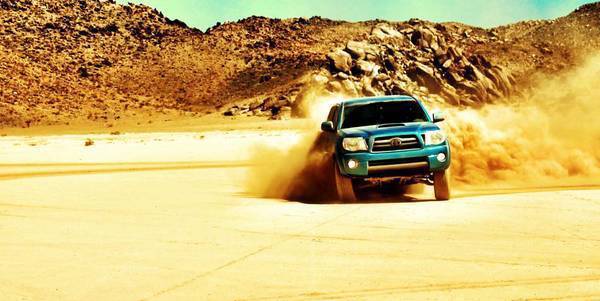 finally got around BHLM ing my headlights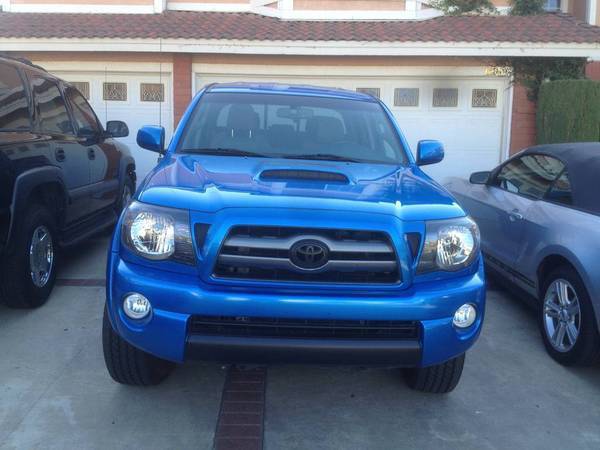 ryan (manwithoutaplan) helped me instal my new front suspension! came out so beautiful
these fog lights took awhile to instal but in the end came out pretty good. Puts out ALOT of light!