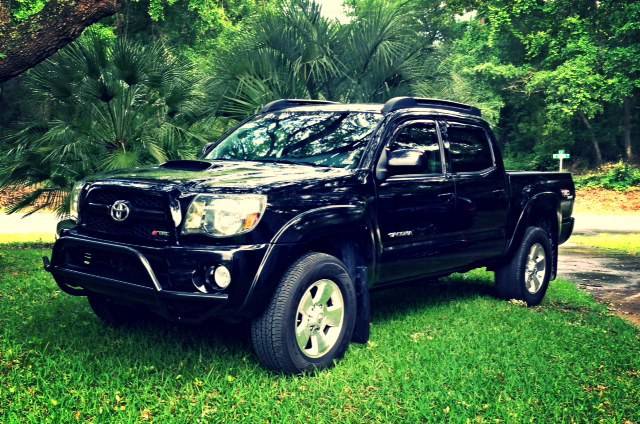 Well, my first mod was changing my whole ride entirely...
...So in September 2010 I did some selling and buying.
I sold my first car, an 03 Jeep Liberty Renegade 4x4 (a.k.a. Money pit
)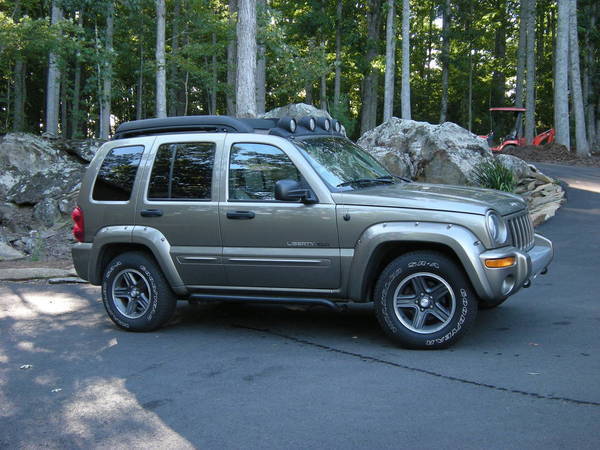 Minus having to replace everything but the engine, she was so much fun. I didn't get much for it, but it was a nice amount to help with a down payment
Then, I bought a new 11 Tacoma TRD Sport (a.k.a. LadyTaco)
[Stock]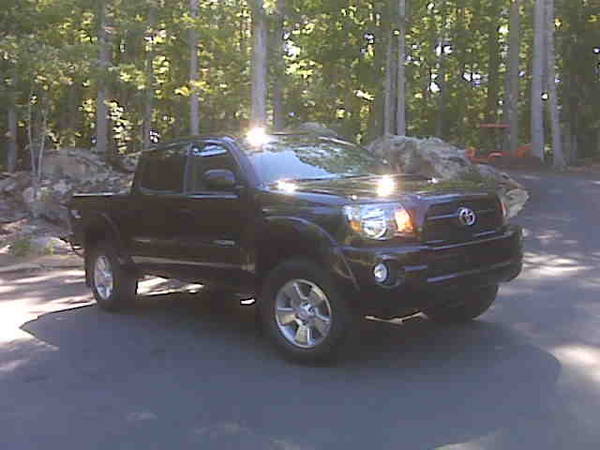 I swear those sun spots were not photoshopped... it was just a magical moment aawwweee
...
So for the minor mods:
OEM Roof rack, EGR in channel rain gaurds, OEM step bar (removed), front window tint, and a
tonneau
tri fold bed cover
[How she stands today]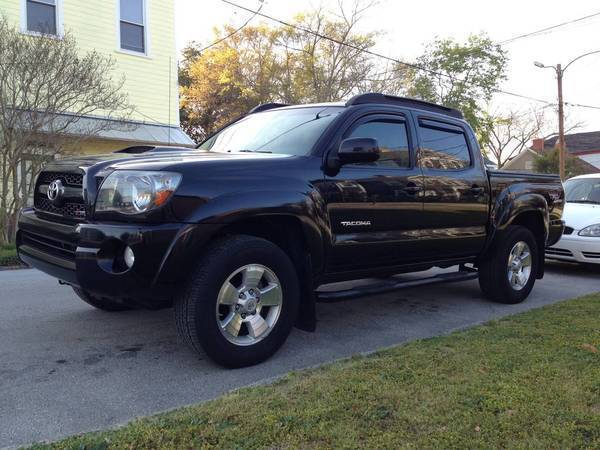 McGaurd tailgate lock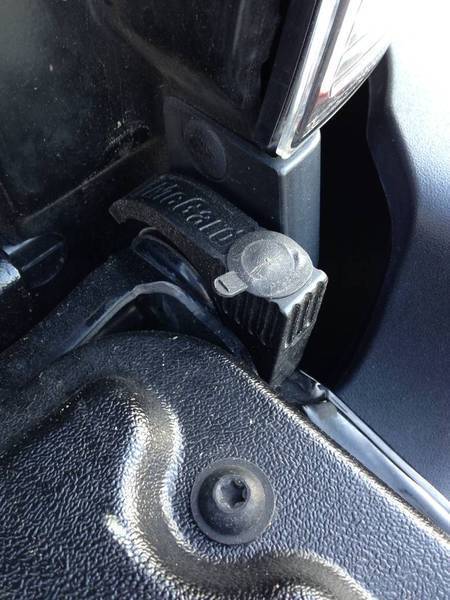 TRD tag thingie-mejig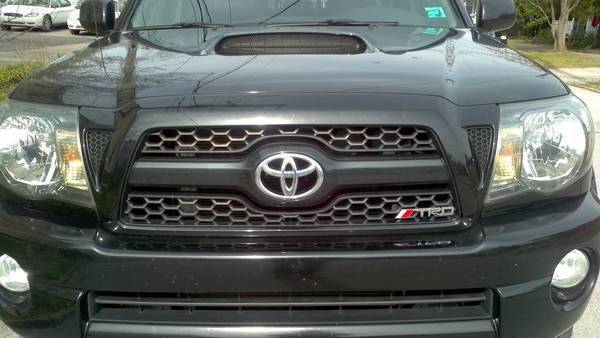 D Cell flashlight mount (plus Husky floor liners)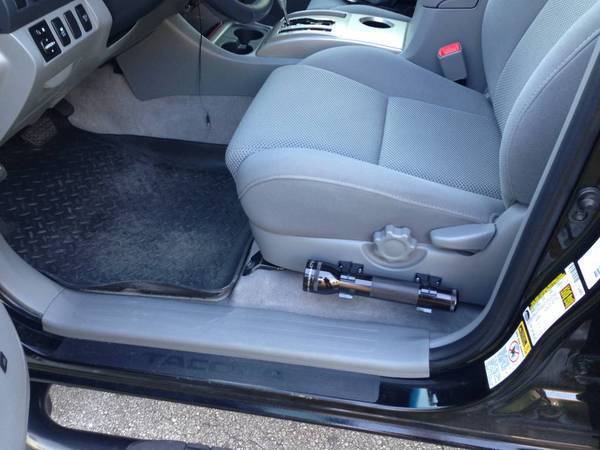 AA flashlight mount (Organizers made with Nature Valley Granola Bar boxes
)
TRD Shift Knob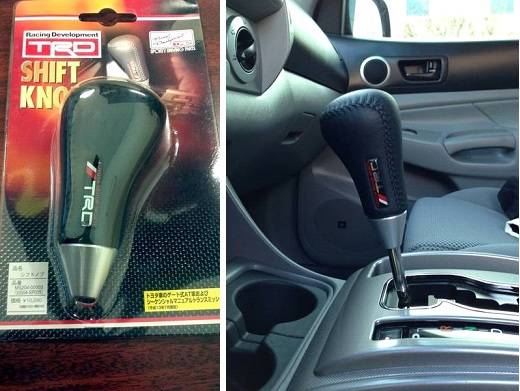 **EDIT 6/3/2013**
Got my light bar in, powder coated and mounted. Thanks to Brandon at
Avid Off Road
+ Jeff and Brian at Live Wire Powder Coating!!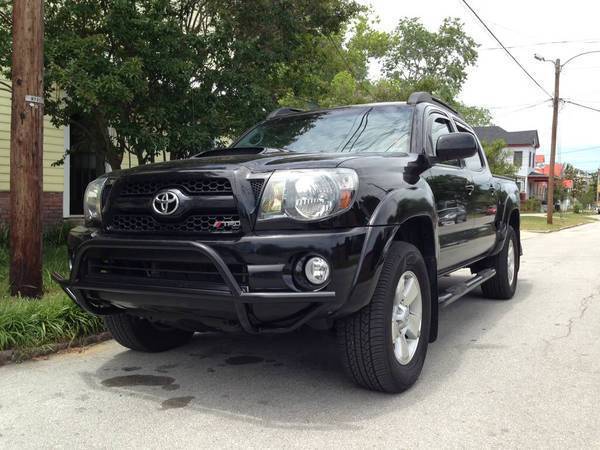 My Dad and I built a shovel mount from
Benson X's write up
. It was a lot of fun to make and turned out great. I've painted it black but haven't snapped another shot yet. The shovel is my size
.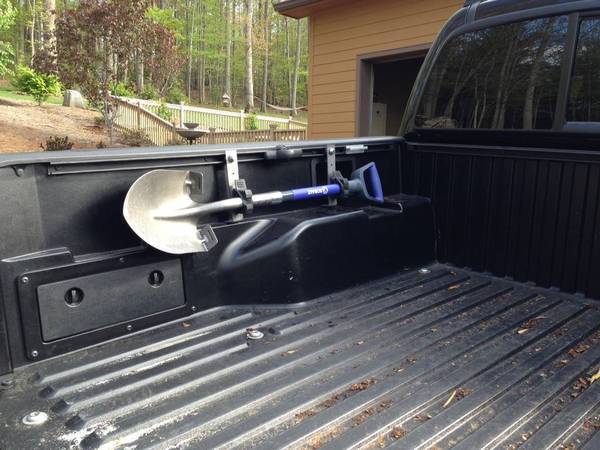 Did the
Washable Cabin Air Filter
mod by 05Moose
**EDIT 6/3/2013**
Removed my step bar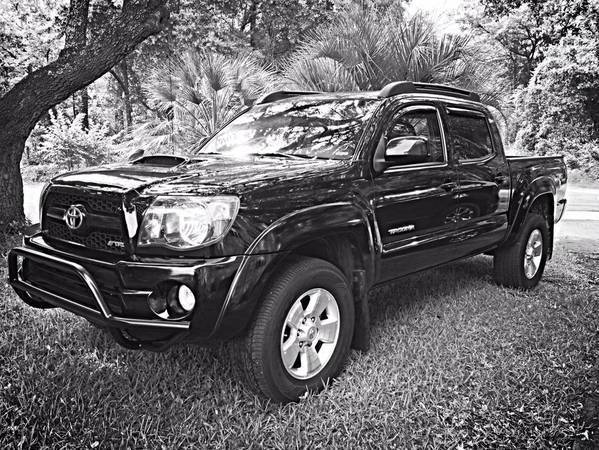 It's still no where near all the other amazing trucks on here!!
Future Mods in Mind:
Flag pole mount
AT Tires
Power Sliding Rear Window
TRD Exhaust
Small lift or level
Bed liner (plus lock Mod)
iPhone mount
Billet Style 14" ANTENNA
THANKS EVERYONE!