Well managed to tidy up a couple things last night. I re-adjusted the ARB to equalize the clearance around the cut OEM bumper and locked it in place by drilling the holes into the bumper bracket then took the gurl out and stretched her out on a couple dirt piles behind the house.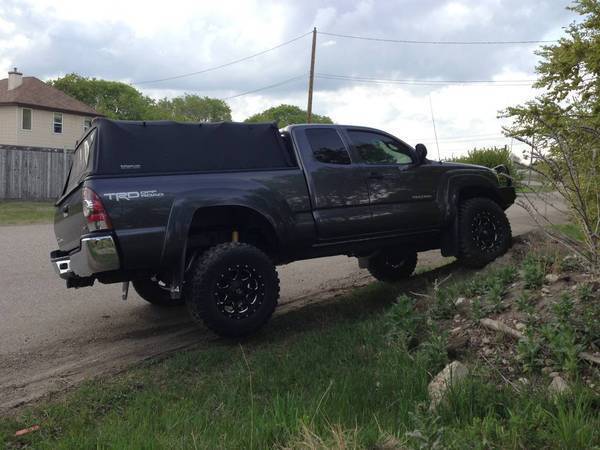 That shows the rear wheel up in the air and I was curious what the airbags do under such stress. I found that they were working just fine, this is full extension: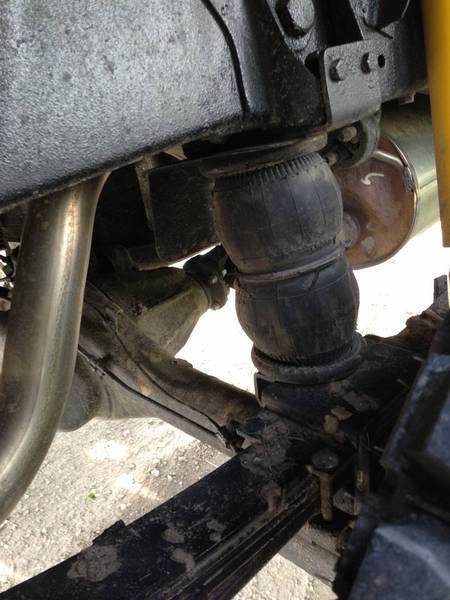 Full compression with about 6psi in the bag: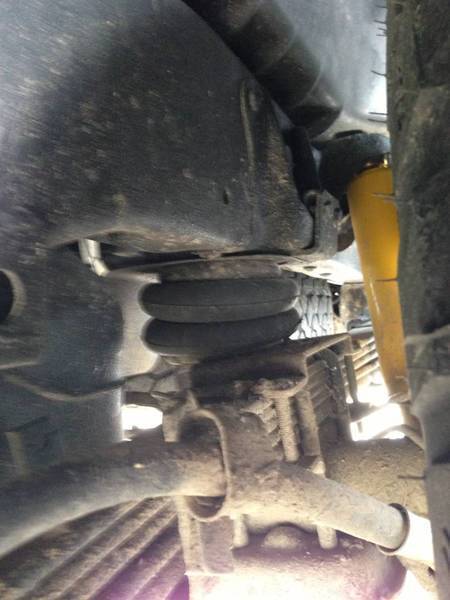 Then came home and found the post office had left me a VM stating a package was waiting for me... and this is what I found!
My new seat covers were in... three beers later and they were installed!! Overall took me about 45 mins to install, not bad, no seat removal!!
And a couple more things ticked off the list, the night before I wired in the pigtail for my Tekonsha Prodigy 2 brake controller... now I just have to find a reasonable place to mount it! Working hard to get the basics installed on the rig for a fishing trip end of June and I still have to address some things I want to change on the trailer... so much to do and so little time! :-)
Cheers!
~TF