I don't have any pictures of when I first bought my 06 DCSB Prerunner 4.0 base model back in 2008 with 14,619mi on the odometer. It had factory Dunlop Grandtrek 245/65r16's with some whatever aftermarket wheels, window vent visors, factory running boards, an
Undercover
bed cover, and a three piece billet grill.
Mod List:
Bilstein 5100 front struts with stock coil spring
Maxtrac 4" lift spindles
Icon
VS 2.0 reservoir rear shocks
Deaver J66 leaf springs
K&N 63 series intake
Magnaflow
Offroad Pro Series catback exhaust
KMC Enduro 16x9 -12mm offset
BFG AT 285/75r16
BHLM
BAMF Behind The Grill Light Bar
20" Toughlight Pro Series LED Bar
Craven Speed stubby antenna
Factory fog lights
Factory cruise control
Kenwood radio
Polk Audio front speakers
2 10" Kicker Comp'sin a carpet matched box
Crunch 1000watt amp
LED brake lights, reverse lights, turn signals, parking lights, and map lights
LED flasher relay
FUTURE:
Factory intermittent wipers
Camburg
Long Travel Kit
Fox long travel coilovers
Deaver long travel leaf springs
Fox long travel shocks
Fox bump stops
Fiberworks fenders and bedsides
General Grabber red letters
First, to make my mark.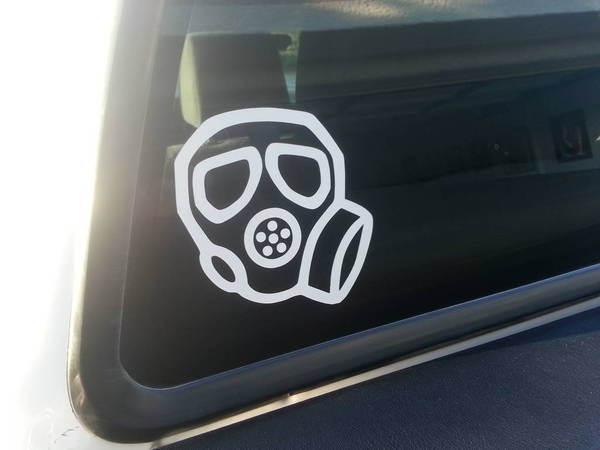 I debadged the whole truck and did the BHLM. Then I did a terrible job painting the wheels black, got some BFG AT 285/75r16 and did a cab mount chop. I rolled like that for a while. Blew out the fender flares twice and got some Billstein 5100's and set them at 2.5in. Also removed the running boards and the billet grill. I then painted the front emblem black.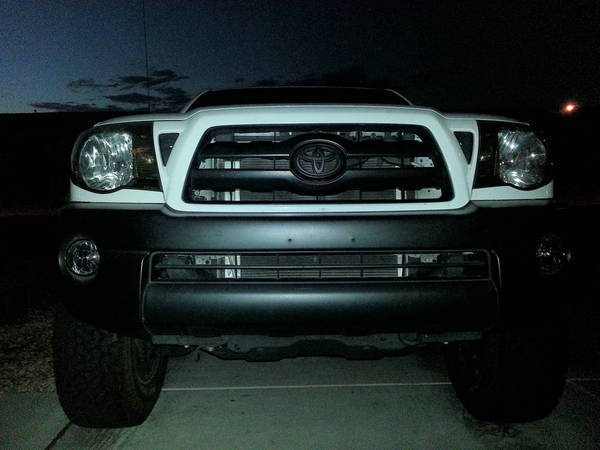 Installed a K&N 63 series intake
Installed two Kicker Comp 10's in a carpet matched box behind the rear seat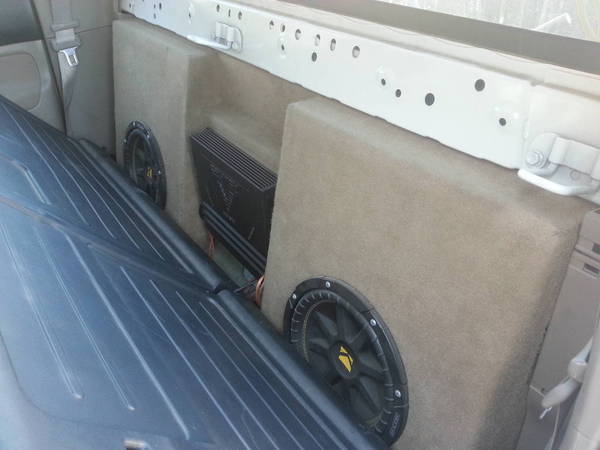 Mounted the bass knob on the center console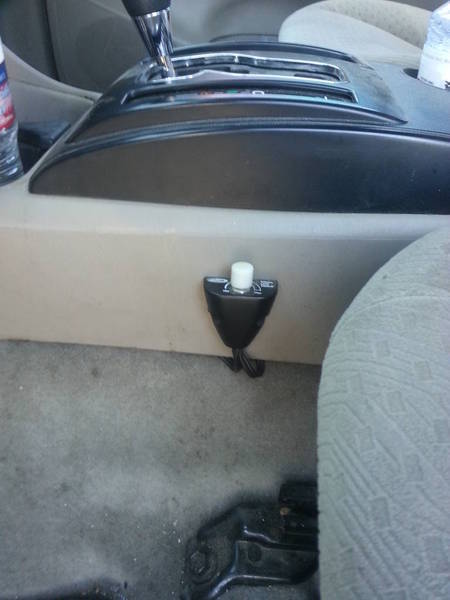 I got some fog lights and wired them in with the tail lights.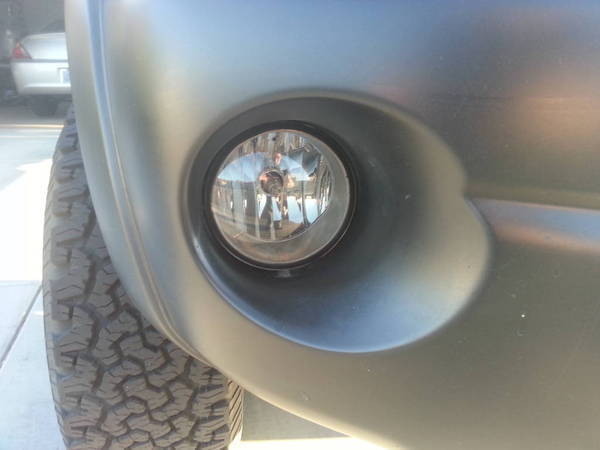 With a factory switch.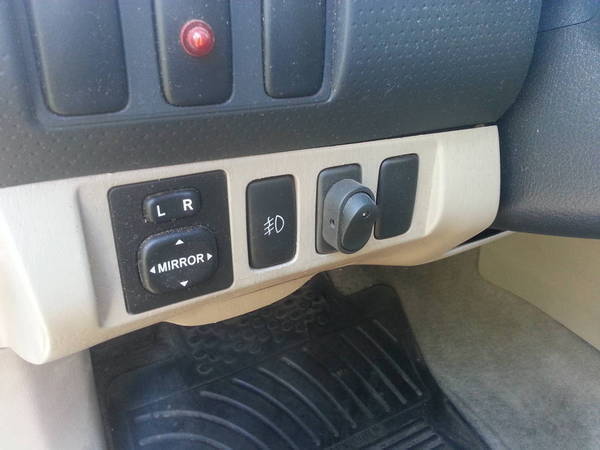 I got some Maxtrac 4" spindles and set the 5100's to 0".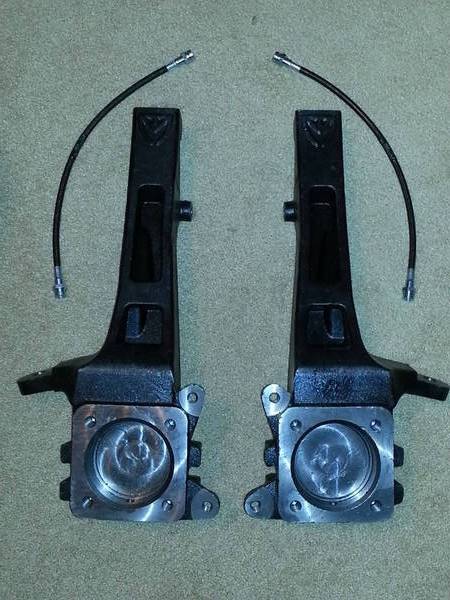 Along with some of these for 1.5" in the rear.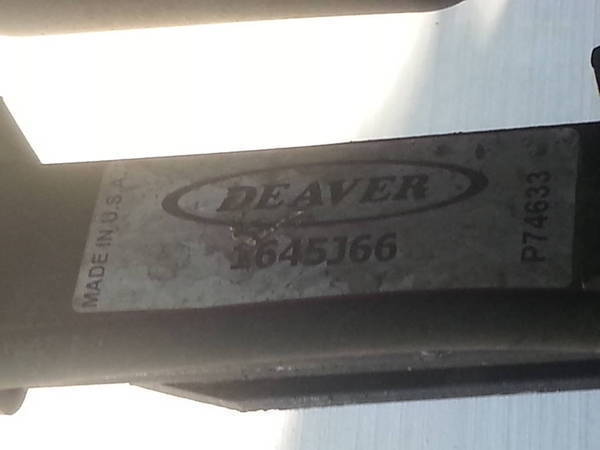 Then I cut out the grill and installed a mesh grill. I made a light bar out of $10 of metal from
Lowe's
and got some $35 Pepboys lights. They are absolutely terrible. I mounted the switch next to the fog light switch.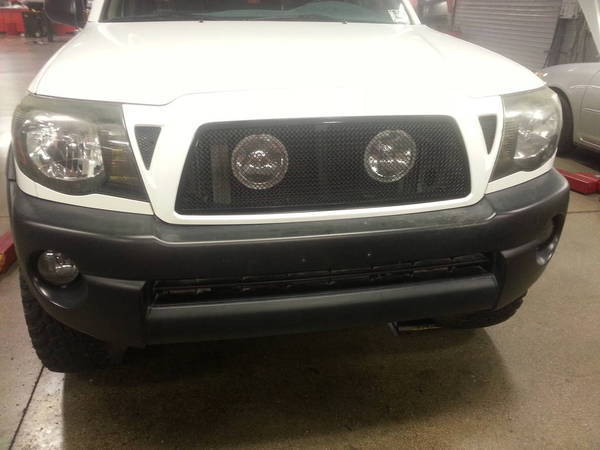 I installed a Magnaflow Offroad Pro Series exhaust, but don't have a picture yet. Also installed a Craven Speed stubby antenna.
Then I ditched these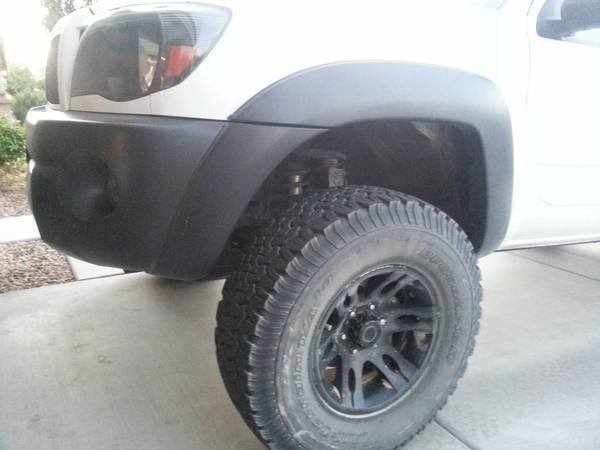 For a set of KMC Enduro 16x9 -12mm offset.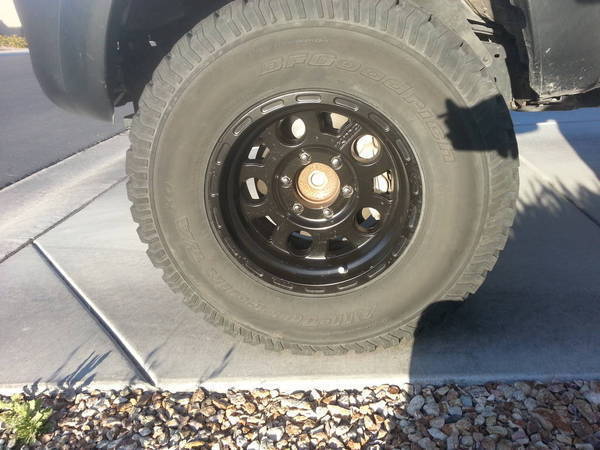 And they sit like this with the spindles and no spacers.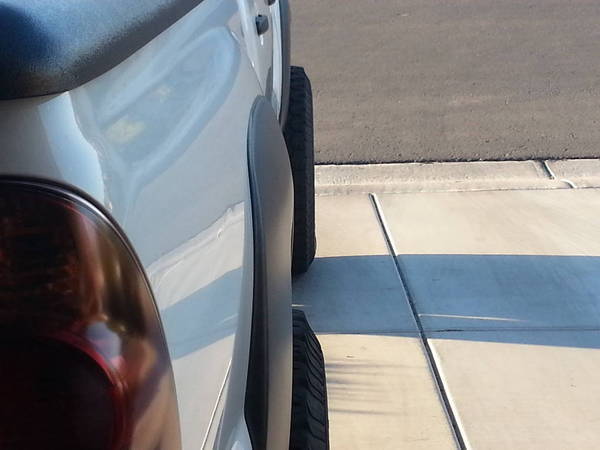 I added factory cruise control.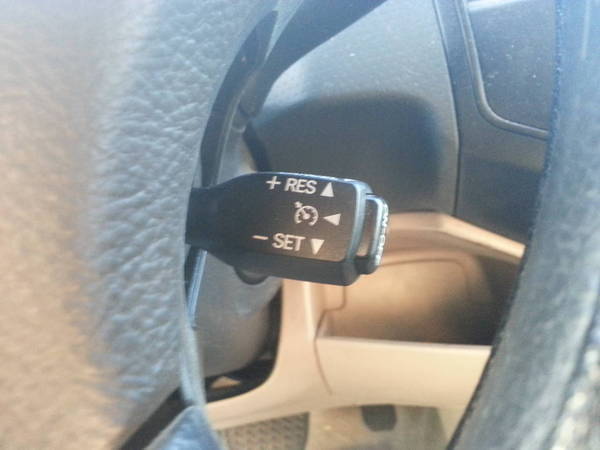 I upgraded the bulbs in the Pepboys lights to 100watt and they still sucked. So I got what was supposed to be a 5000k HID kit but ended up being I believe an 8000k kit and it all looks like this.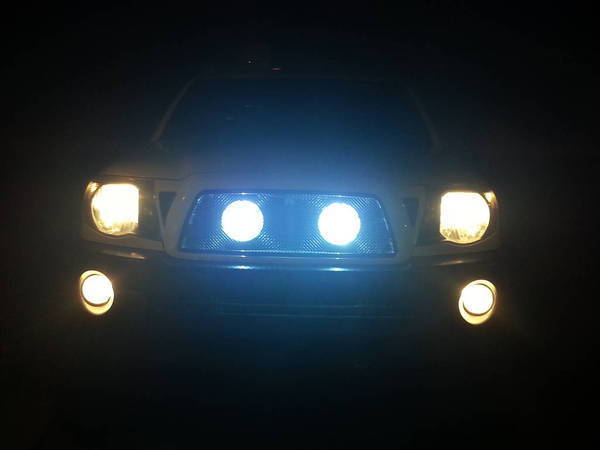 Then I swapped out the rear 5100's for a set of these.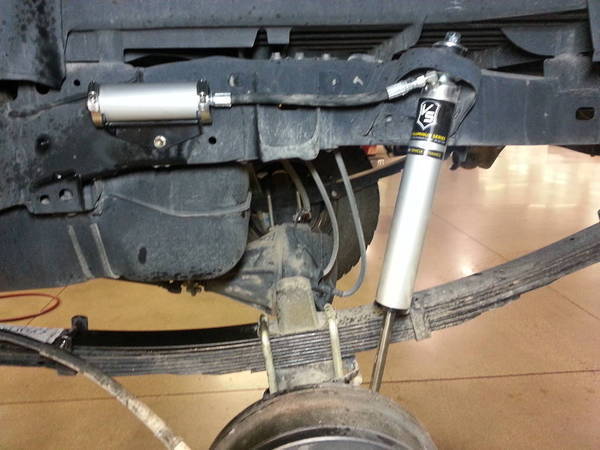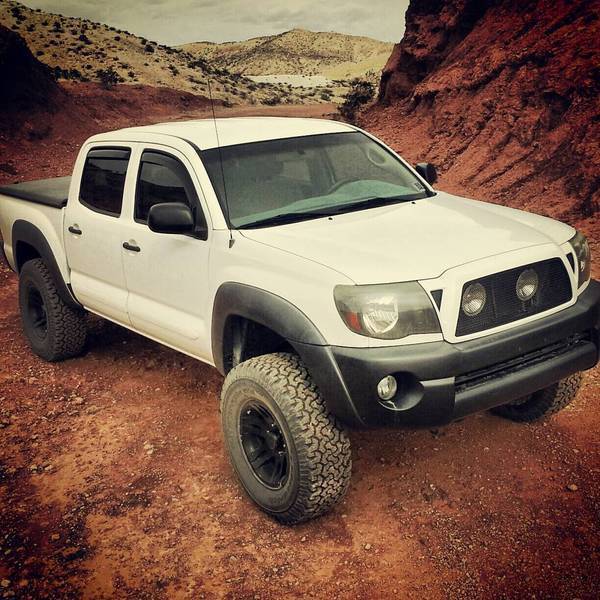 Installed a 20" Toughlight Pro series LED bar to a Bay Area Metal Fab behind the grill bar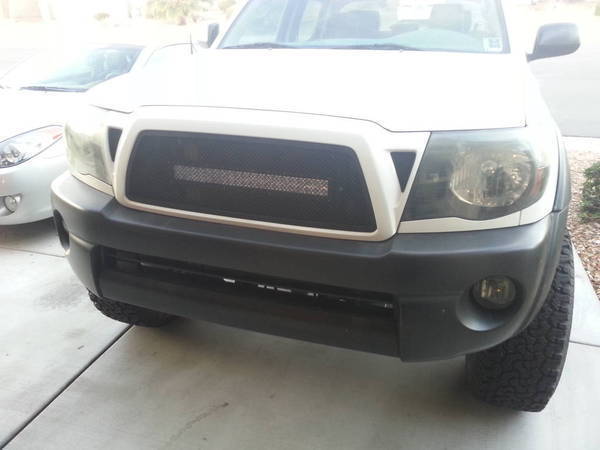 All lights on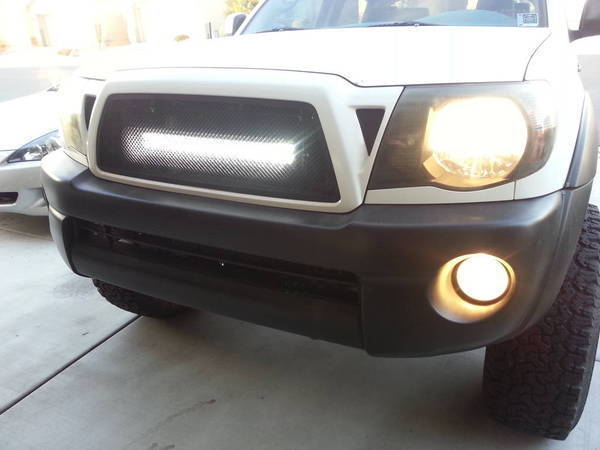 Courtesy of Str8ill Fotos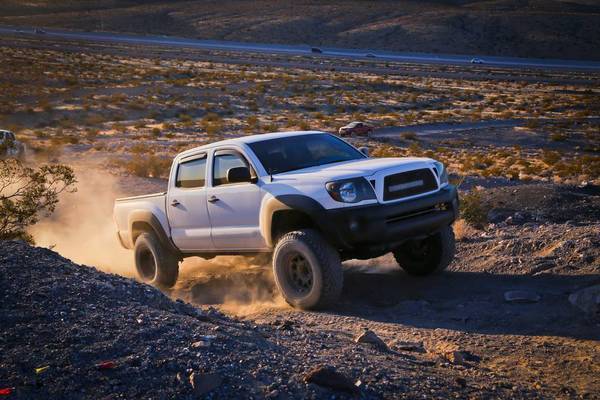 Courtesy of Str8ill Fotos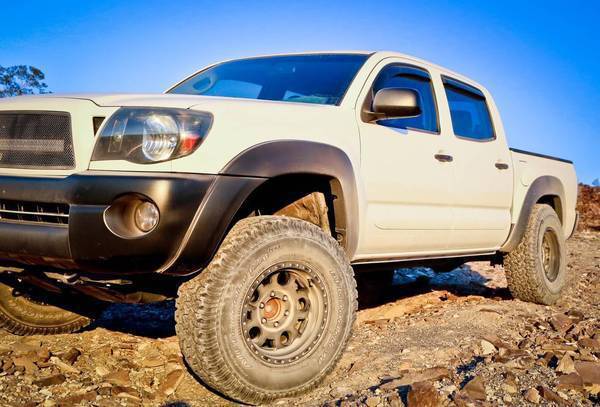 Courtesy of Str8ill Fotos