My 2009 4-cylinder sr5 Tacoma (currently)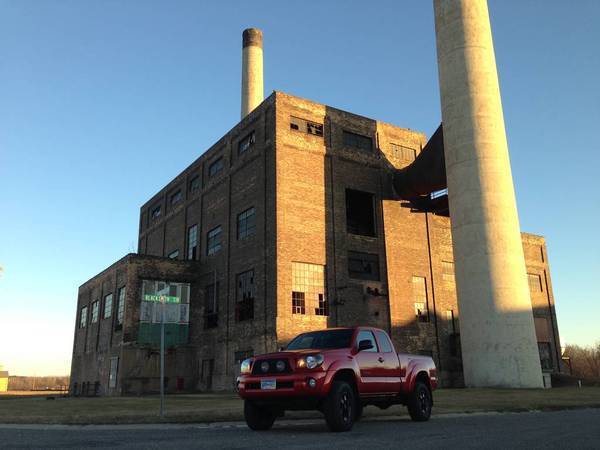 http://www.youtube.com/watch?v=aoNMOzeySyM
Stock (besides the few things done by previous owner)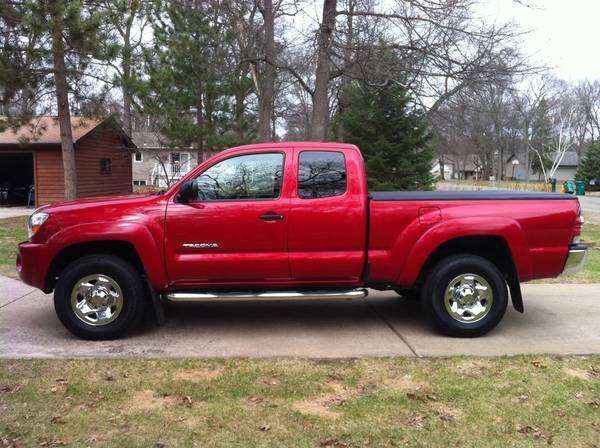 Exterior
Westin step ups --- Removed
Roll up
tonneau cover
Fog lights
Devil horns emblem --- Removed (make me a price if interested, i might consider selling)
Color matched grill
Color matched rear bumper
Plasti diped emblems
Grill craft grill
BHLM
Hella 500 lights with hid conversion (6000k, 55watt)
Interior
wet okole seat covers
Led Glow lights
Carbon fiber wrap
Iphone dock
Audio
Pionner AVH-X2500BT
JL XD500/3 Amp
Kenwood KFC-6984PS
JL W1v3 Sub
Sub box by supercrewsound
Dash kit and speaker inserts by TacoTunes
Wheels and Tires
265/75/16 cooper discoverer at3 - (got them siped)
FJ Trail Team wheels powder coated
Suspension
Bilstein 1500 at .85
toytec
eibach coils
top spacer for taco lean
Rear Bilstein 1500
2in add-a-leaf
Light racing upper control arms
Other
Tool box
Bed lights
Get rid of these!
Much better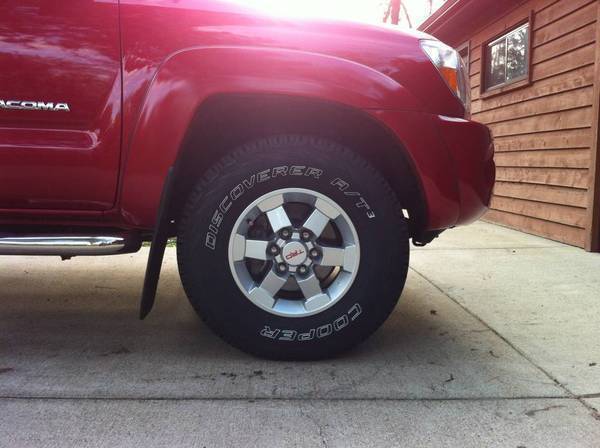 4 Banger doing work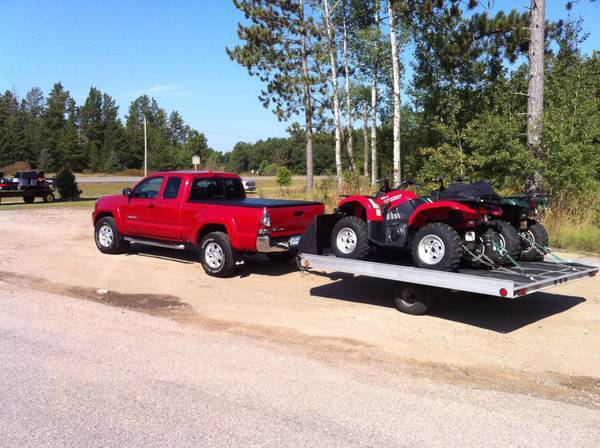 What is this junk exhaust thing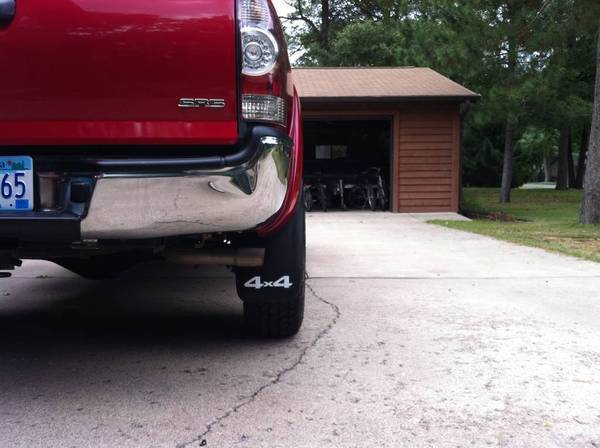 There we go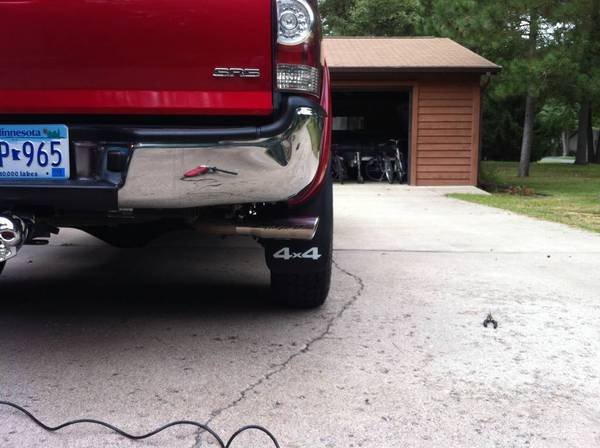 Little personal touch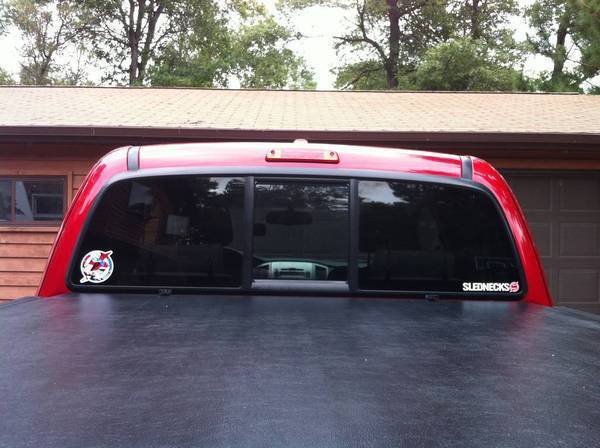 DTRL mod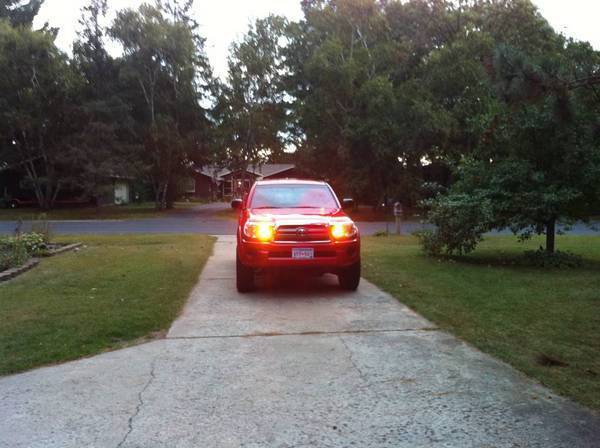 wet okole seat covers (got them for $35
)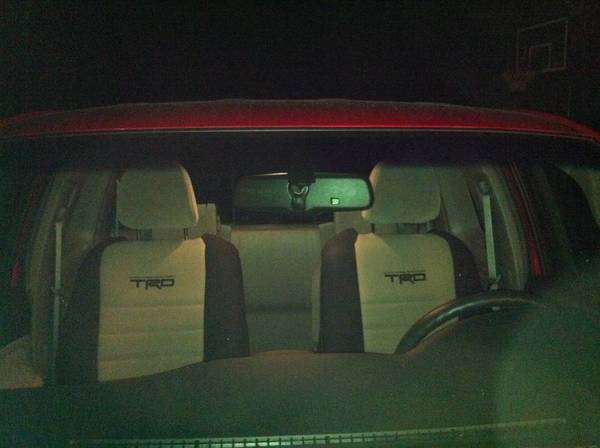 Doing more work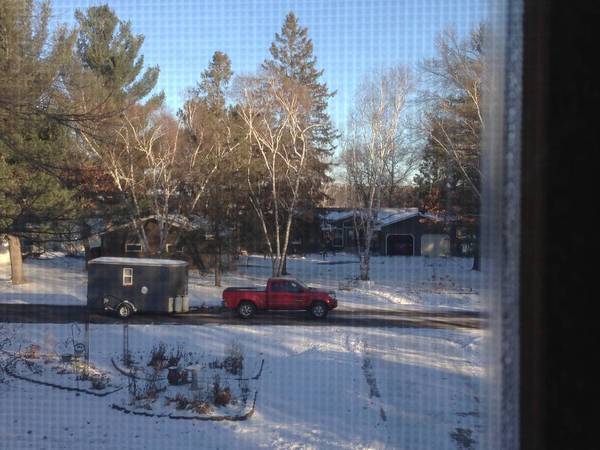 Happy holidays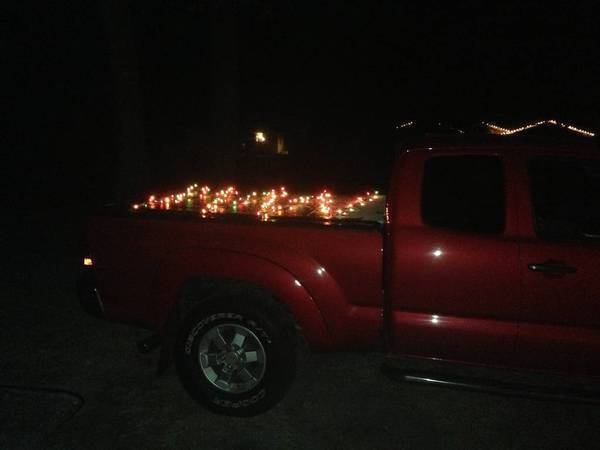 Devil Horns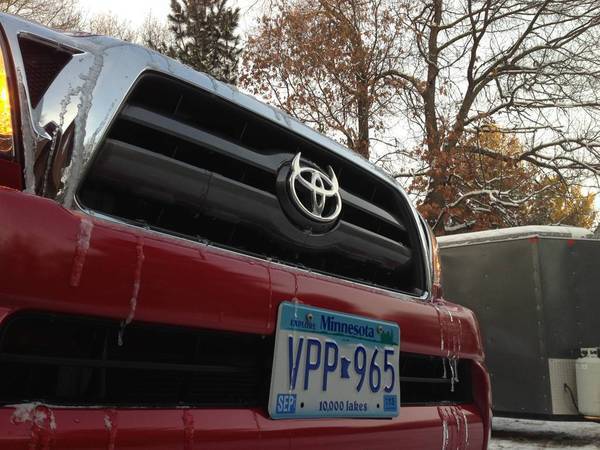 Interior led lights (7 colors with many flashing modes and can flash to the music)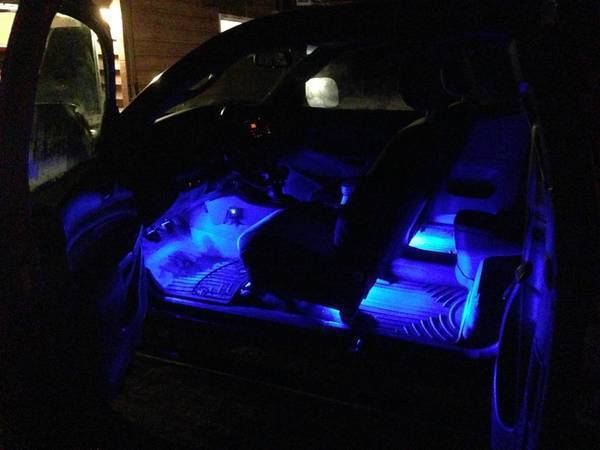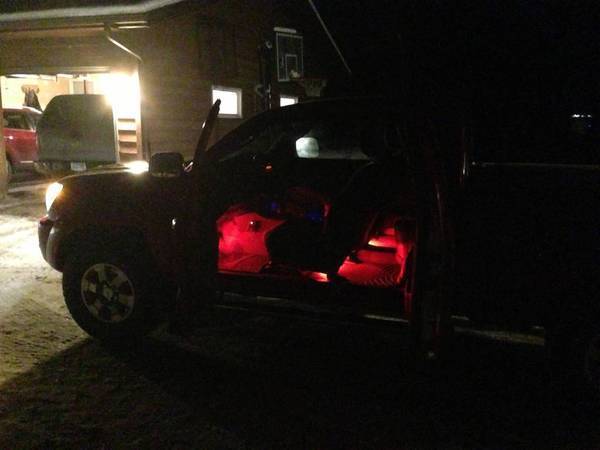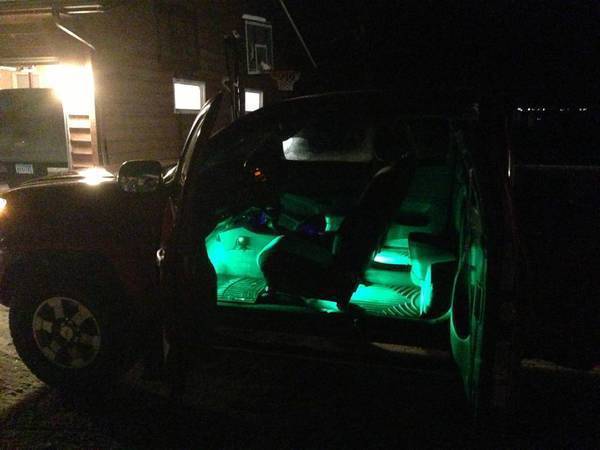 Fog lights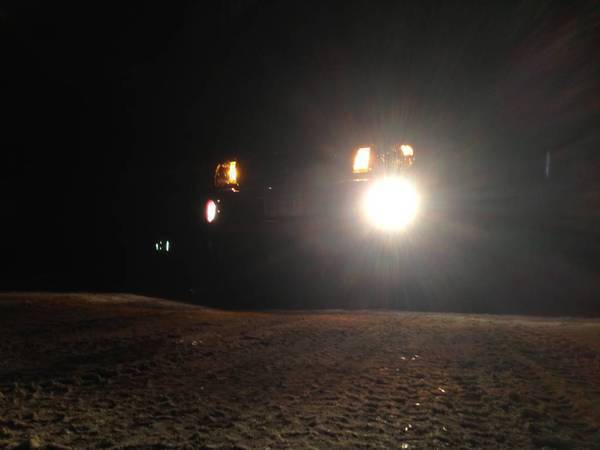 Carbon fiber wrap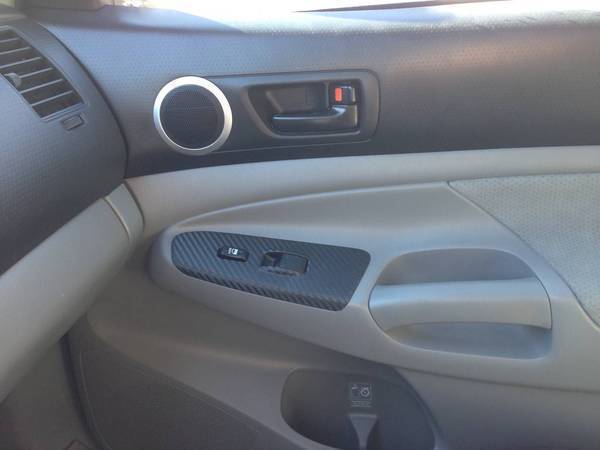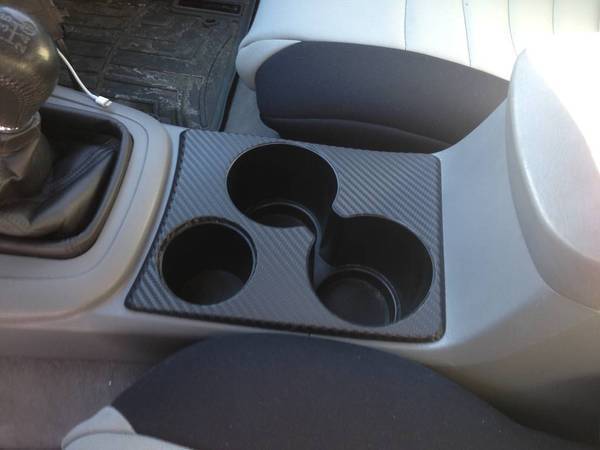 Tool box and Bed lights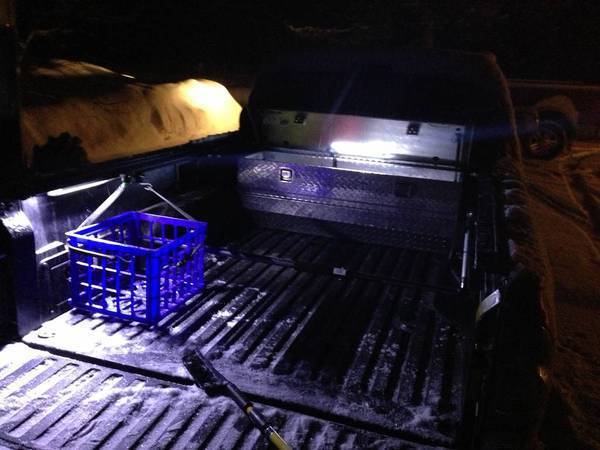 Look what I found just laying here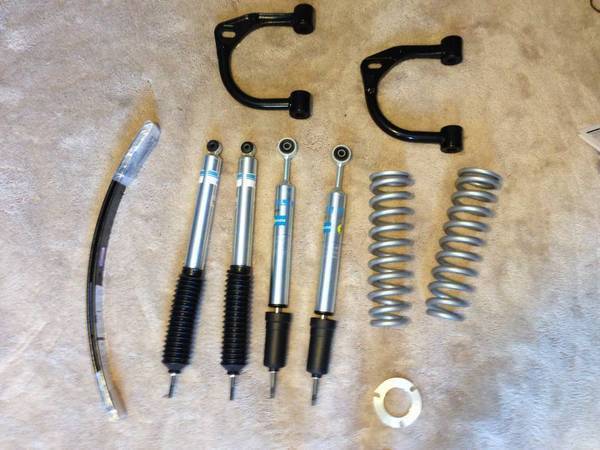 Before Lift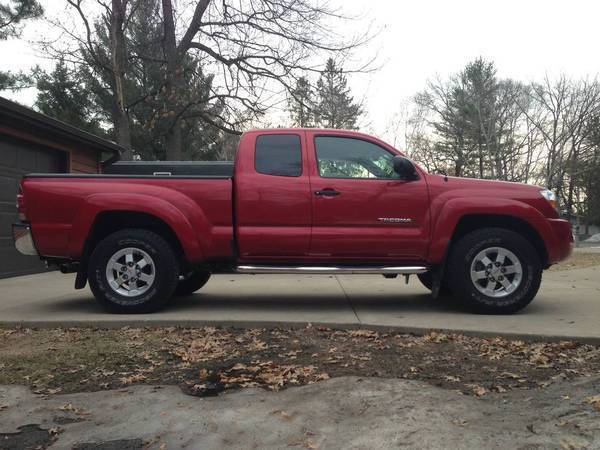 After Lift (Got exactly 3in all around)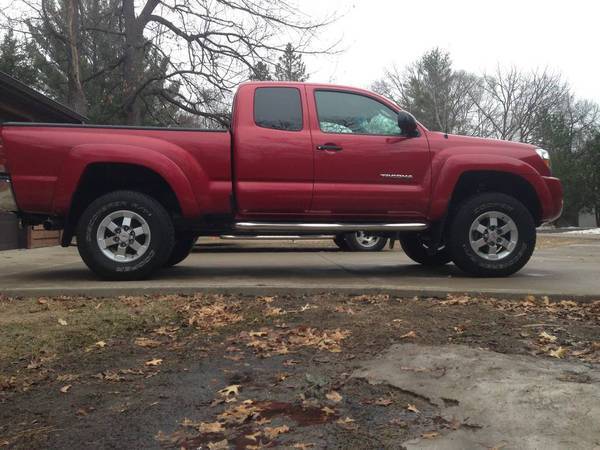 Sorry for crummy pics. Got a new sound system. (details at top)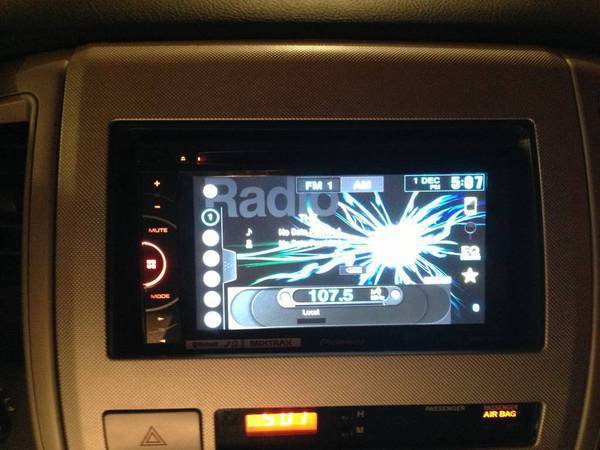 Sub in back works great. Keeps full functionality in the rear seats.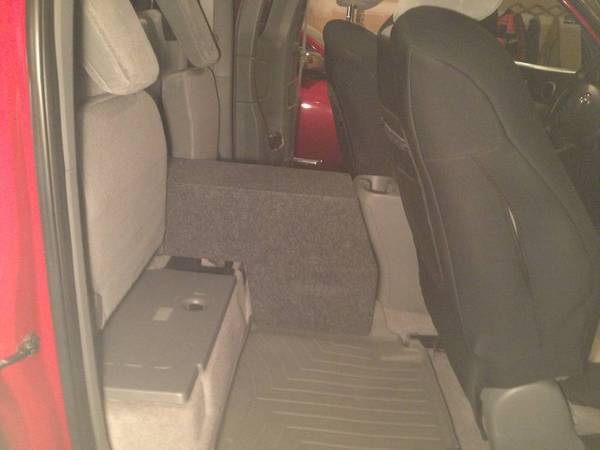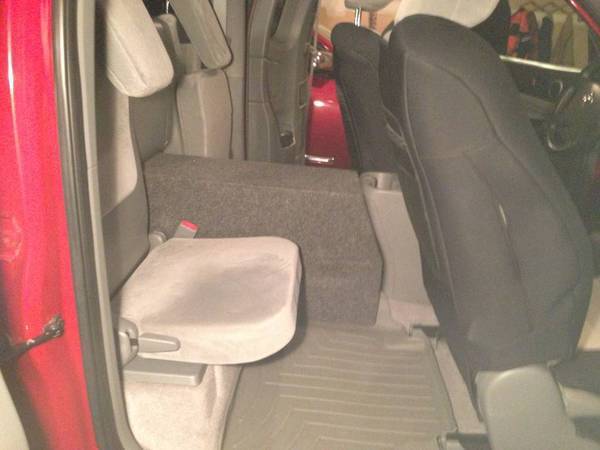 Derp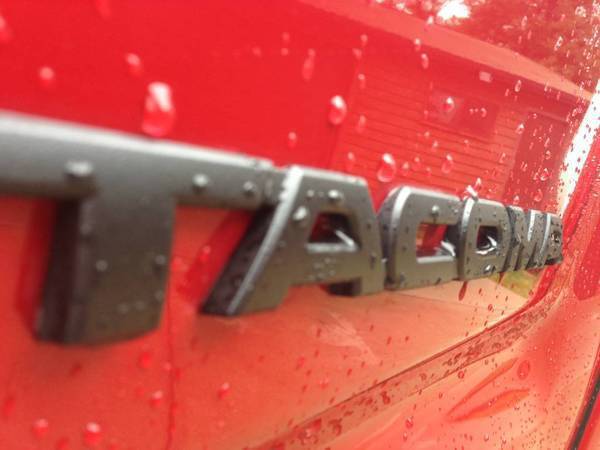 Got the wheels powder coated.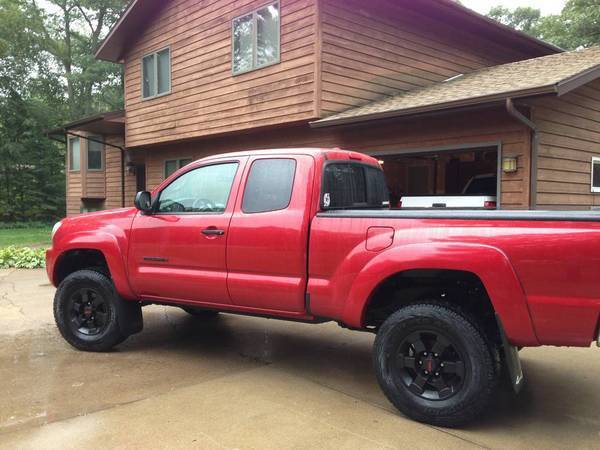 Color matched rear bumper. (painted professionally for way to much $$) Looks so good! Also powder coated exhaust tip and derped the skull.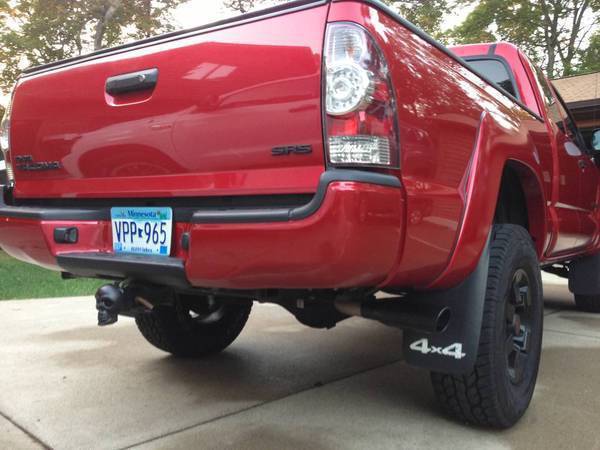 Color matched grill and BHLM.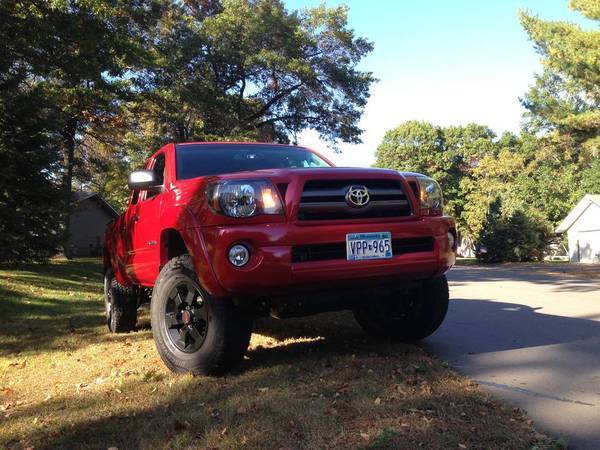 Grillcraft.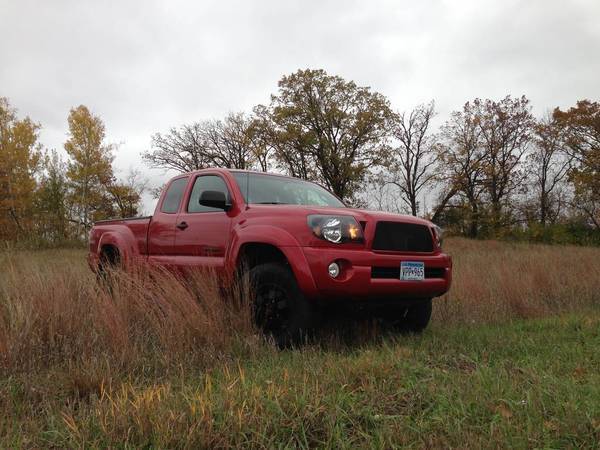 Painted the radiator and made mounts for my Hella 500. Then converted them to HID's. (6000k 55watt)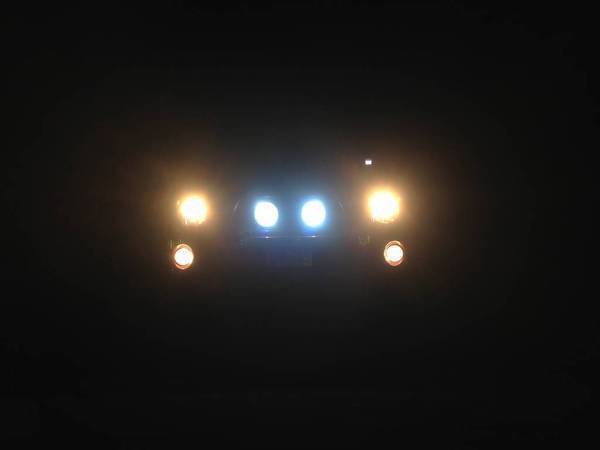 Looking forward to the future.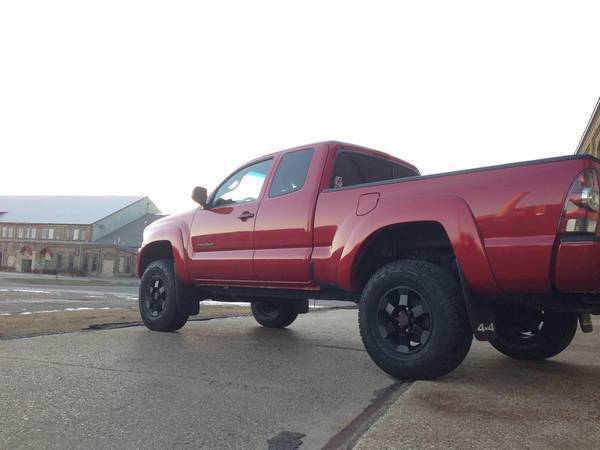 Thanks for looking.