Hi everyone. I just confirmed my order for a 2013 DCSB 4x4 6 speed. It's going to be black, even though I was hoping for a white truck. The dealer was going to take about 3 months to deliver a white truck... So, black it is. Delivery will be 22 June. I'm getting a pretty good deal so I'm not too worried about the color.
My overarching goal is to build an "expedition" ready truck. As in a jack of all trades, but master of none. I want to be able to follow rough forest service trails to remote areas and spend a weekend/week camping, fishing, and hunting with the truck as a base. Also, I will be doing all of the work myself to the utmost possible.
Short term goals (3-6 months) include: 2-3" lift and bigger tires. I want a solid foundation to start building upon. I will be purchasing
Icon
extended travel coilovers, with Icons and an Alcan leaf pack in the rear. I'll put some "meatier" tires on the stock rims and go from there. Also on the short-list are skidplates and seat covers.
Long term goals (6 months-2 years) include: building a bed rack (might have to contract that one out since my welding skills are a little rusty), installing a roof rack, light bars, air compressor, and plate bumpers.
Things I give a shit about: Anything that will improve the functionality of the truck while keeping my overarching goal in mind. Quality of the parts I put on the truck since I hate doing something twice for poor workmanship. Pride in my work.
Things I don't give a shit about: superficial mods that cost me a lot of money and don't do much of anything but improve cosmetic details.
I've been lurking for a few months, reading through build threads and getting lots of ideas on how I want the truck to look, but I'm definitely open to other ideas.
I'm looking forward to talking to everyone and getting more ideas.
I picked up my truck from the dealer one 14 June 2013 with 9 miles on the clock. This is a picture of the truck when I got home: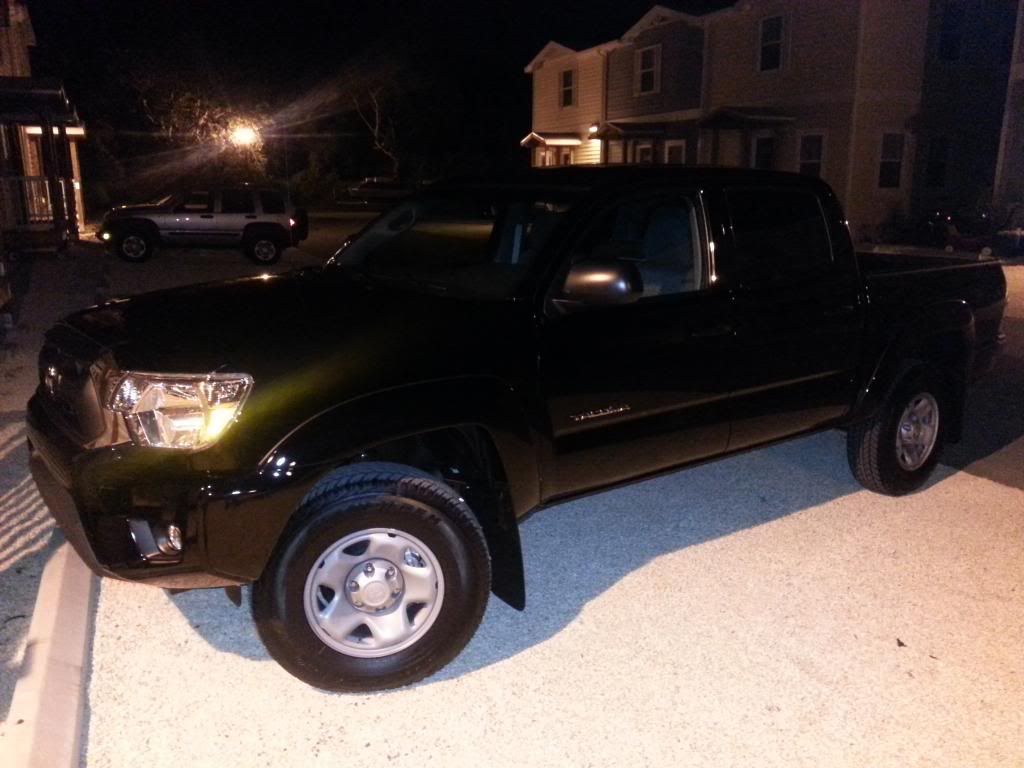 This is how it looked right after putting the Suspension and tires on it: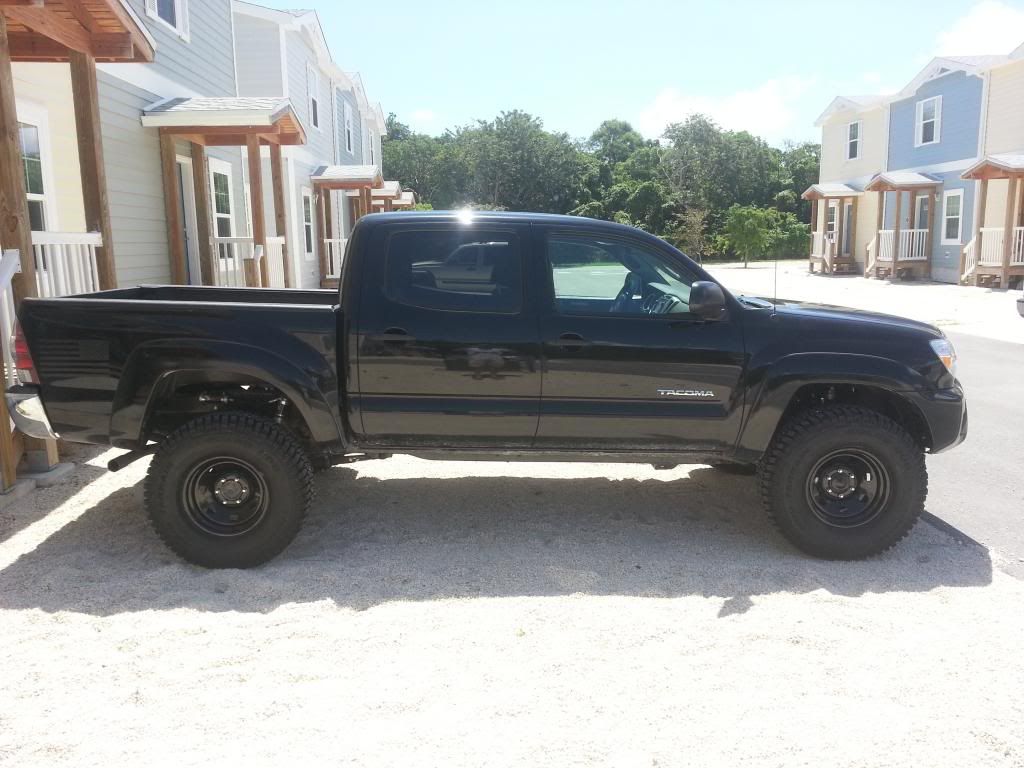 and how it looks now: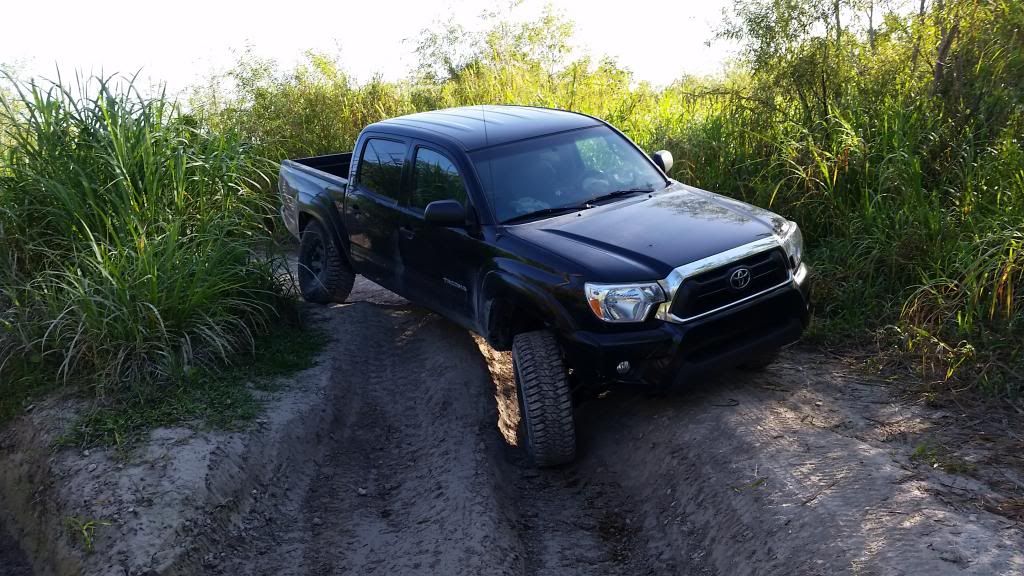 Mods I have but have not installed:
BAMF Bed Rack w/rotopax and hi-lift mounts (being fabricated)
Tepui RTT
Ultra Guage
Mods I have installed:
Icon mid-travel coilovers
Icon m/t RR rears
OME Dakar leafs for the back
DSM
boxed UCAs
30" OKled light bar
set of bedside decals from steelcityairman
ImMrYo rearview mirror bracket
Wheelers Offroad
Steel wheels
Treadwright Guard Dogs 285 75R 16
Always drink,
Whiskey Neat