Well after almost a year of owning the truck and getting shit from NC10TRDSPORT, I guess its time for a build thread.
The goal of this truck is an Expedition type (might be going with LT now
) build with a bunch of other shit thrown in for shits and giggles.
Here is how it looks today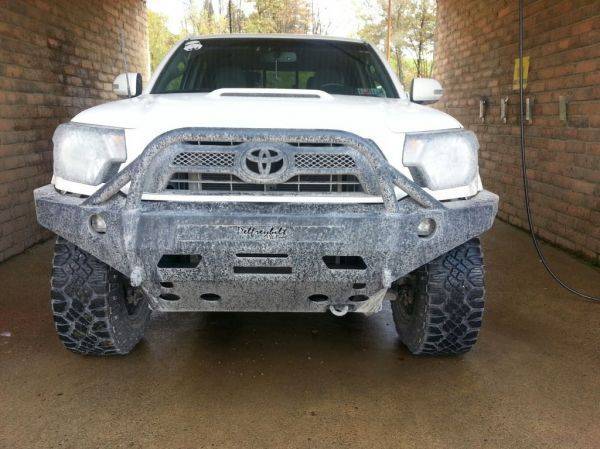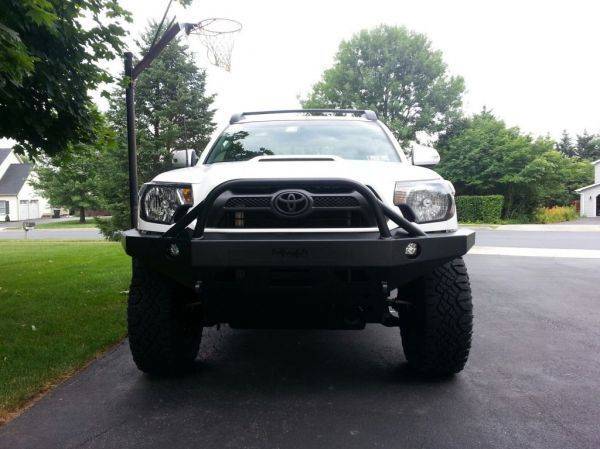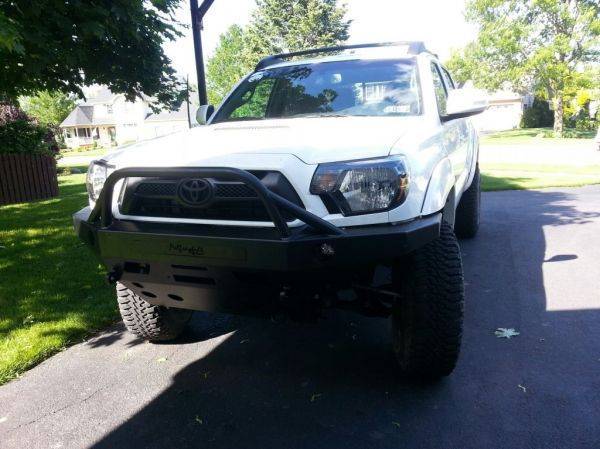 I started my Tacoma obsession with a 2009 BSP AC TRD Sport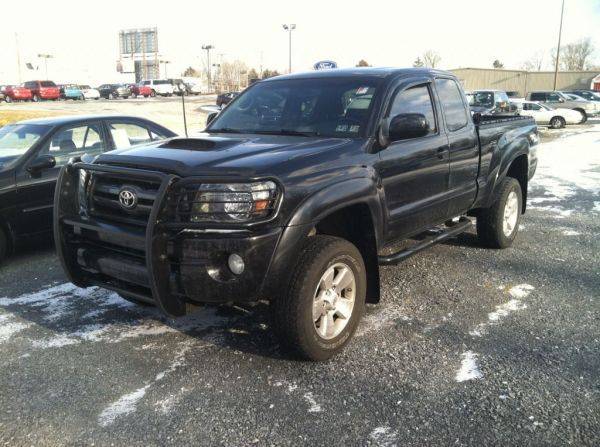 Then I made the (at the time) regrettable decision of selling it and buying a 2007 Mustang GT.. As much as I liked that it still wasnt exactly what I wanted and I went through a 2008 F250 diesel and a 2012 Ford Focus before finally coming to my senses and buying the truck that I had always wanted anyways.
So it started out as a 2012 SW DCSB TRD Sport(dont let OZ tell you different, DCSB is the way to go
). It was purchased June 24, 2012 with 90 miles on the clock.
I dont have a stock picture of it but you can google a 2012 SW DCSB if you really wanna see what it looks like.
I took delivery of the truck and drove it around stock for about 3 days until I had to mod it. At this point I thought I'd be a total badass and buy a bullbar and a
tonneau cover
.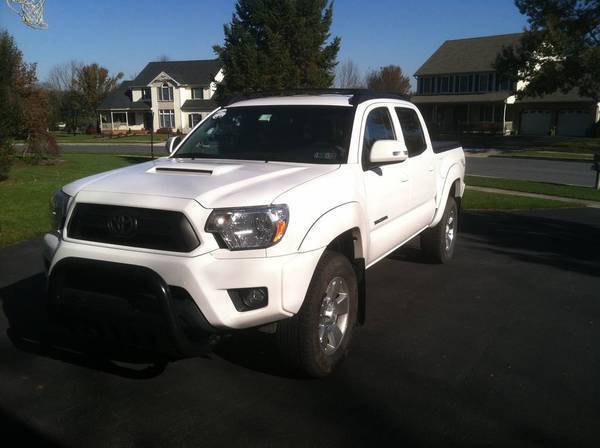 Man I was so awesome with my awesome bullbar.
After driving around like this for a couple months I decided to man up and throw my lights in the oven and do the BHLM.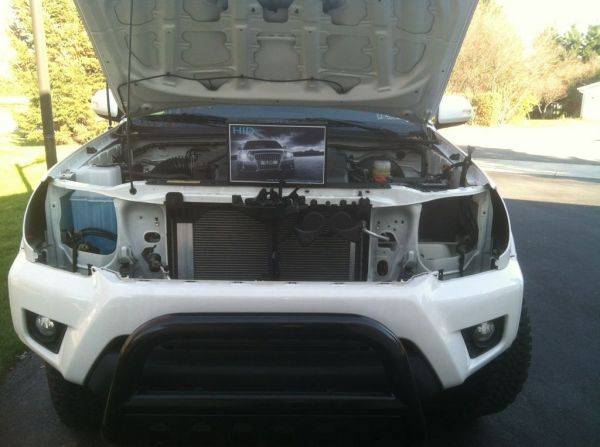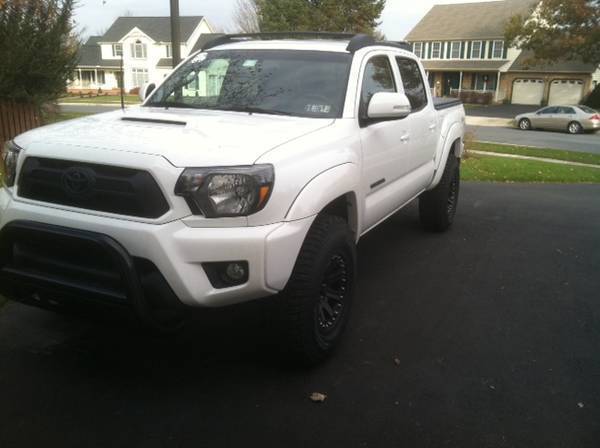 At this time my awesome girlfriend bought me a mag light and some wall mounts so I drilled into my seat to mount it.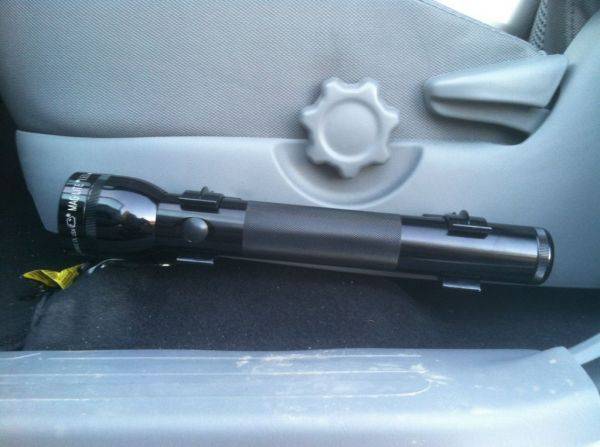 I then decided it was time for some new rims and tires because stock sucks. So I bought some Pro Comp 7033s and some 265/70/17 treadwright Guard Dogs.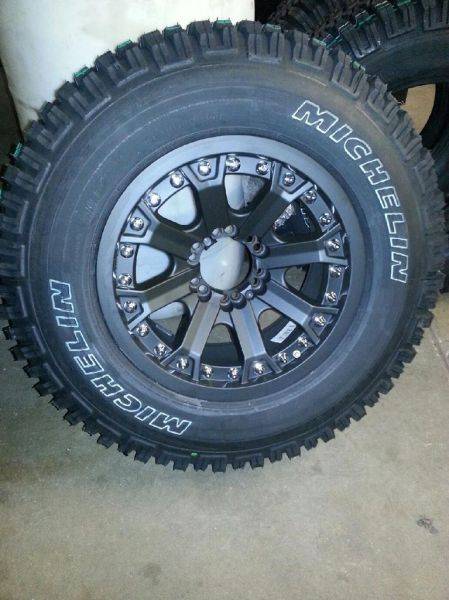 The rims are nice but I wont be buying recaps again and going with 265s was a mistake. Not that the extra half an inch really means much but I'd still prefer 285s
After running like this for maybe 2 months and then running into an awesome Fabricator named Tyler Pelfrey I realized how stupid bullbars are so I sold it for cheap and told him to start making me a bumper.
In the mean time while I waited for Tyler to finish the bumper I ended up buying a few other miscelaneous parts. I never really got to wheel my truck much so here is a random picture off road.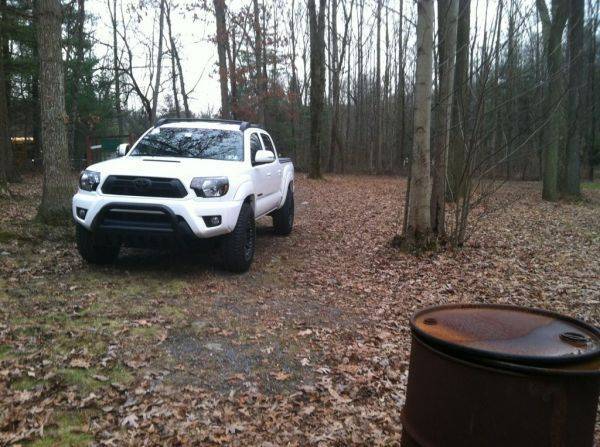 This is what she looked like after removing the bullbar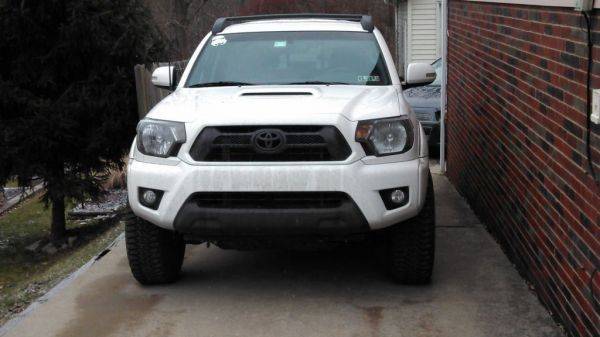 I ran around like this for a few months while I was still at school.
At this point I decided I really didnt like having any money so I bought my Fox mid travel setup from member Yamaha73 for a great deal. I also hit up Jandrews and bought his old
Icon
springs. Wheelers helped me out with the rear AAL so I was all set just needed to install.
I pulled a PSUtaco85 and let my parts sit and collect dust for about 2-3 months until I could get home from school.
This is when all the fun started. First I'd like to give a huge thank you to TacticalBacon13 for helping me install my suspension and front bumper.
So here it goes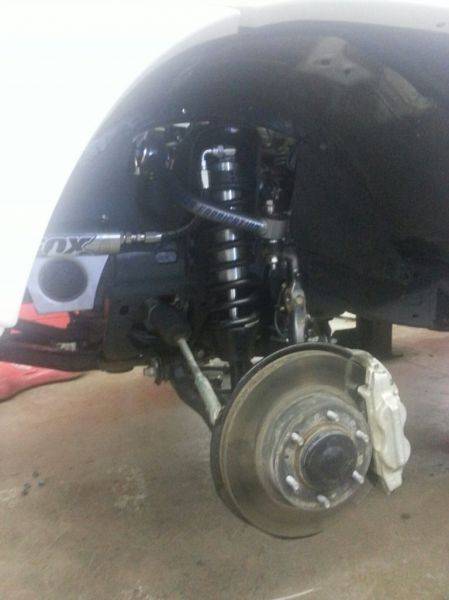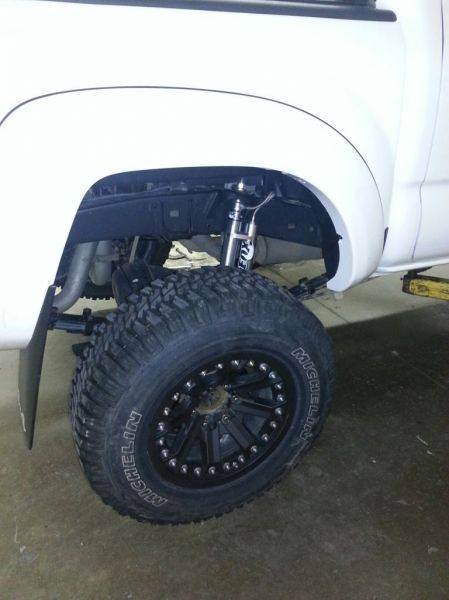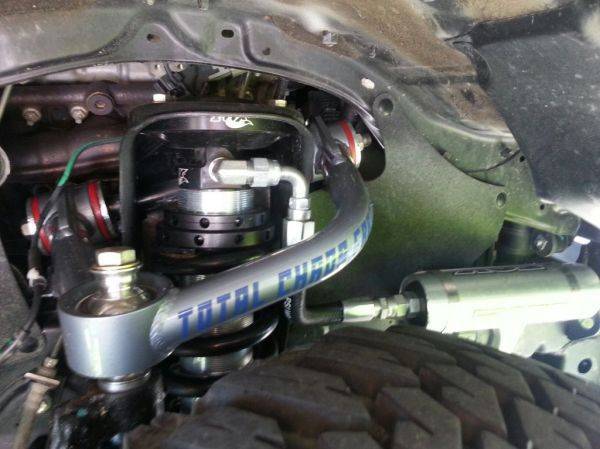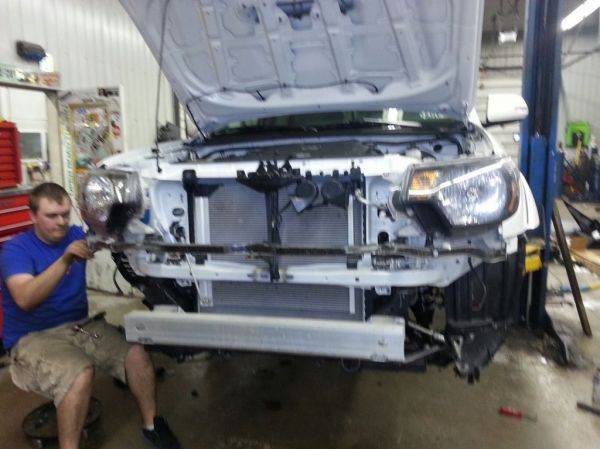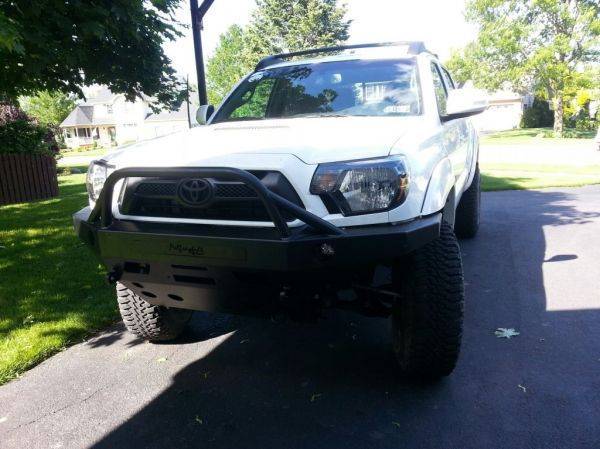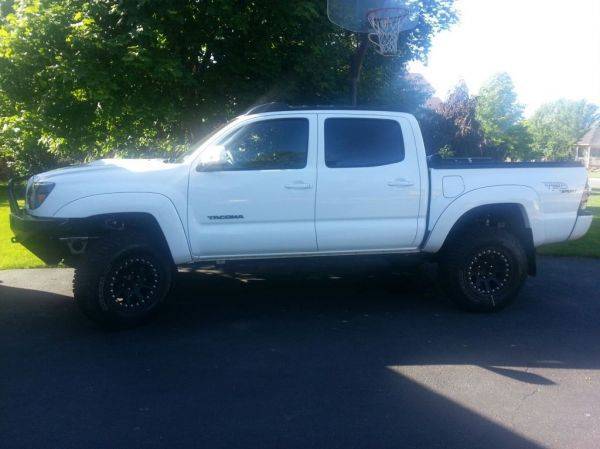 So thats all for right now. Future plans include new tires, leaf pack, bed rack or cap, RTT, snorkel, some more lights, and whatever else I can think to spend my lifes savings on