Mainly writing this to keep track of changes and adventures as there will be a lot, especially this summer
My Truck is a 2012 DCLB 4x4 and I love it! I've had the truck since Aug 2012 and I am just now starting to do things to it. I have lots of plans and ideas but always am looking for suggestions as I know there are tons out there.
My overall goal with this truck is to have a good DD while still being to go offroad and play and work at the same time.
Current Mods
-Broken nose mod
(
ALMOST FIXED!!
)
-5100's front and rear front set at 2.5" with stock coil overs
-Tires - Toyo MT 275/70r18
-Wheels - Black Ultra 195 Crusher
-NWTI weld together bumper kit with added tubing
-Tinted tail lights and 3rd brake light
-Bushwacker Fender flares
-Powder coated pink rivets on the flares
-Pink Toyota emblem
-Black Plasti-derped grill surround
-Black Plasti-Derped rear bumper
-Tinted windows all the way around
What is left to be fixed in the rebuild:
-Retro Fitted Halos (from Burt)
-New Color Matched Grill
-Satoshi mesh insert
-Rock Sliders (From Jake)
After the rebuild is completed:
-Warn 8,00lb Winch
-Going to get a Spyder Industries headache rack (Hauling my quad makes me nervous being so close to the back window)
-Toolbox
-Heated Mirror Mod
-Skids
-Rear Bumper
-Leather Seats
How she sits today
Now the canopy is on and off depending on my need and how Im feeling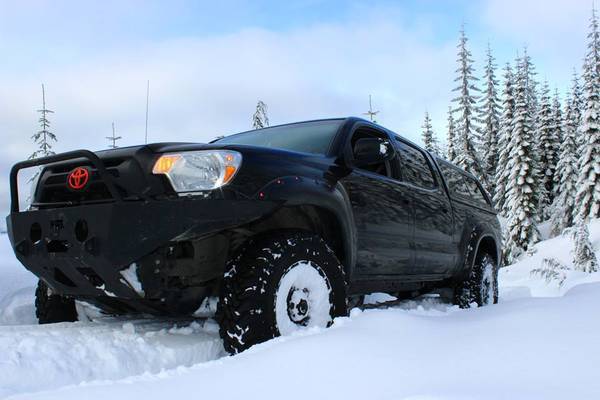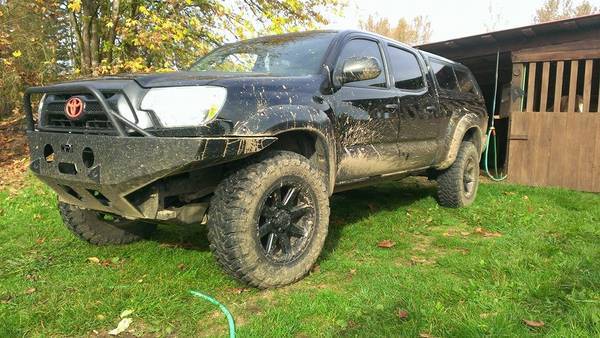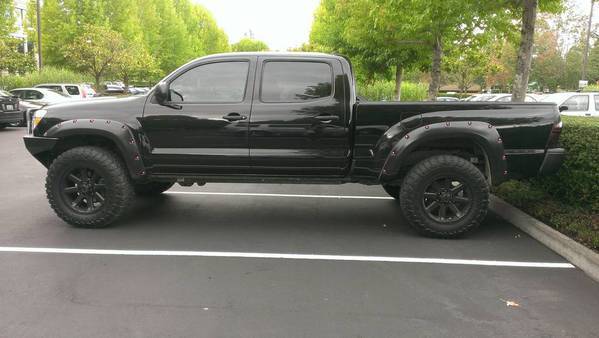 when she was stock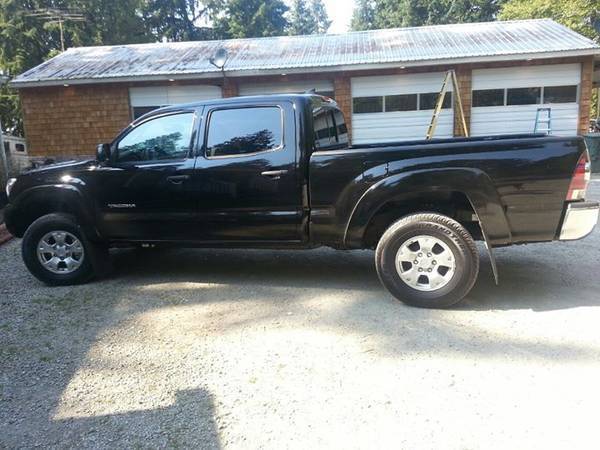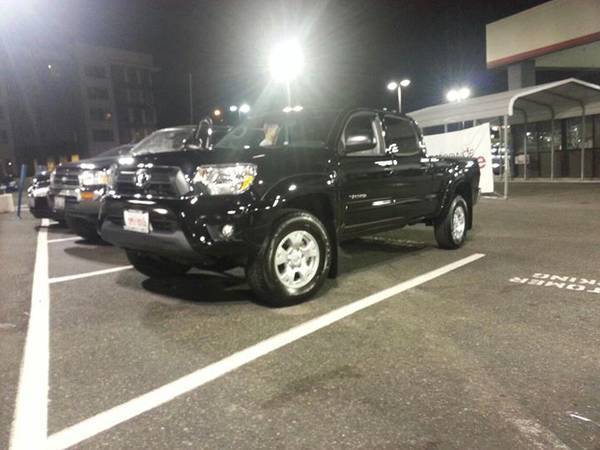 First thing was first, a canopy, wheels and tires and spacers to level it out. 3" in the front 1.5" blocks in the rear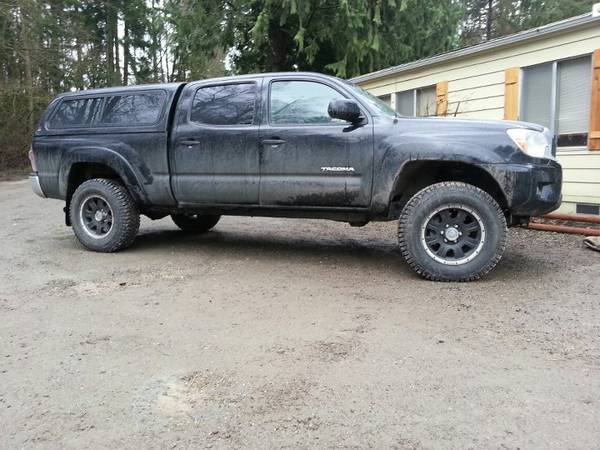 Then after a few months decided to take the canopy off. The main reason for it was to keep my puppy in there. But now that he is older he rides without it just fine. Plus I think it looks much better
Also much easier to take my quad and bikes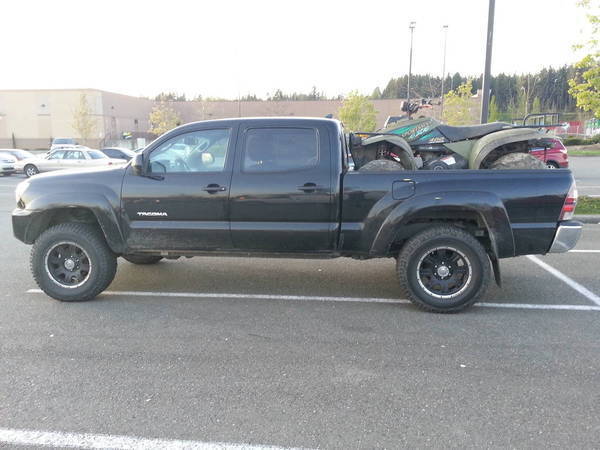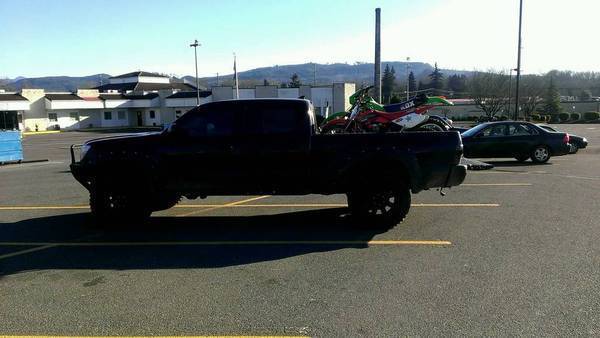 Then after getting on to TW and seeing other trucks on here I decided to debadge it. Love it!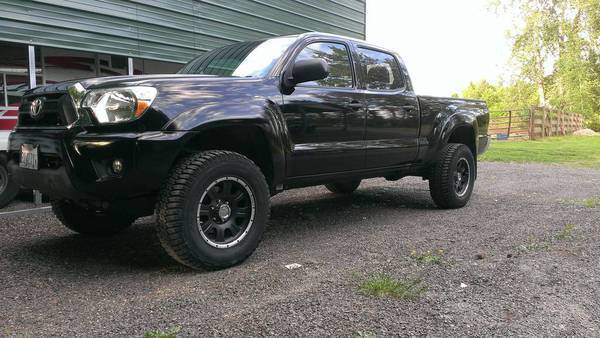 Here are some pics of this one weekend just having some fun up in the mountains