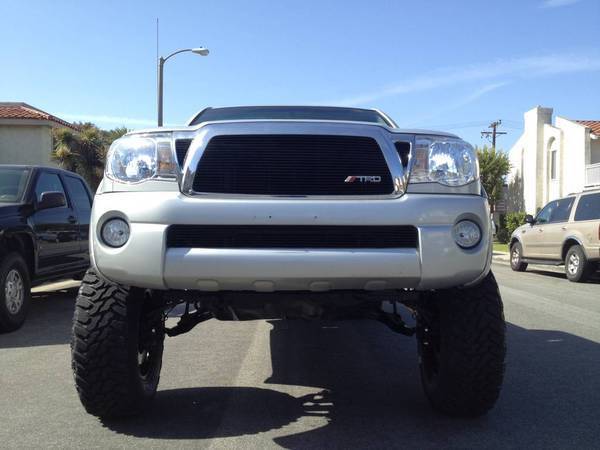 The day i bought her....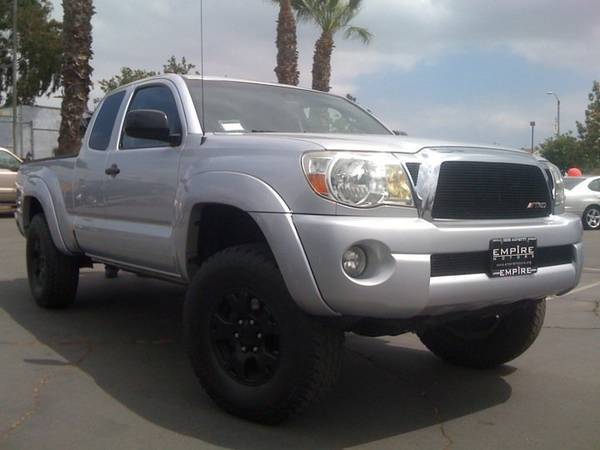 she had about 55k and i paid $16,950 .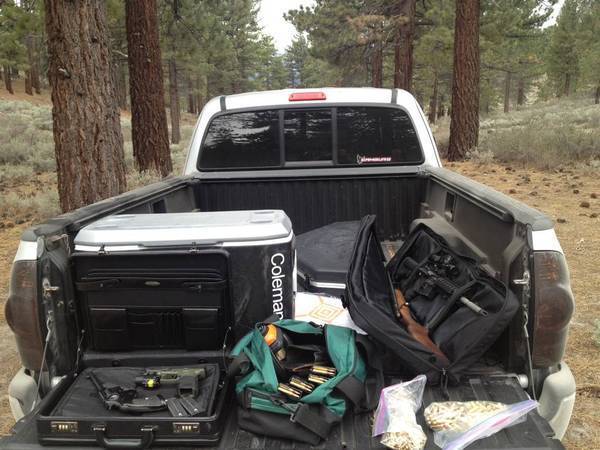 This was one of my first times out off road in the new truck. also first time with some new toys ;-)
Time for some upgrades.... ( cant stand stock vehicles )
Ordered the
Toytec
3" coilovers .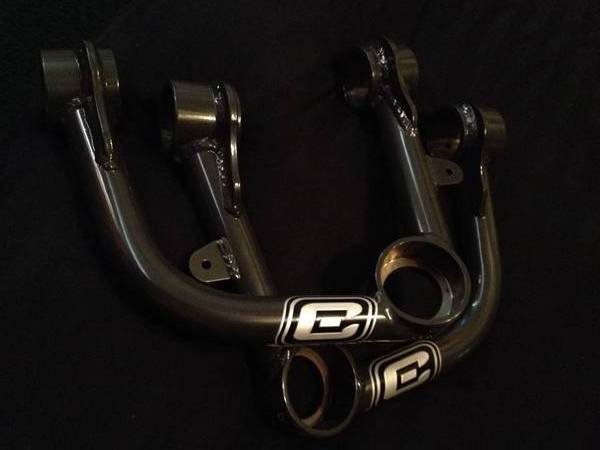 Next came
Camburg
ball joint upper arms. But after 6 months of calling and reseaching i could find a replacement ball joint that would fit in camburgs arms, my stock ball joints were shot from the last guy who installed a spacer lift, and with the new ball joints they were either too big or too small and camburg had no real solution other than upgrade to Uniball UCA which i did.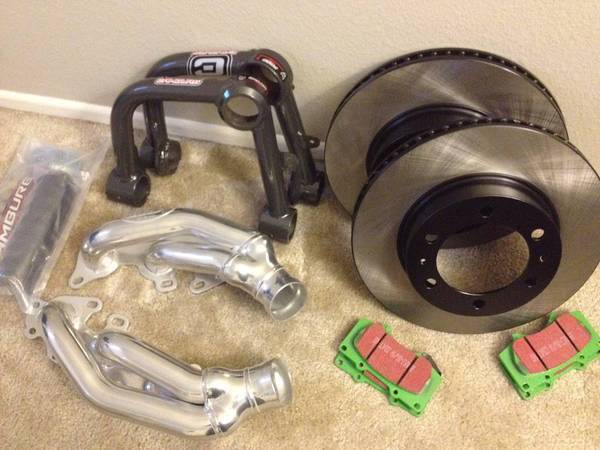 Then i ordered some Centric rotors, EBC green stuff pads and also ordered a set of doug thorley shorty headers because im in Cali and have to pass smog. ( btw... that rotor/pad set up SUCKS. rotor has warped after 15k miles and the pads are noisy and dont bite as well as hawk pads )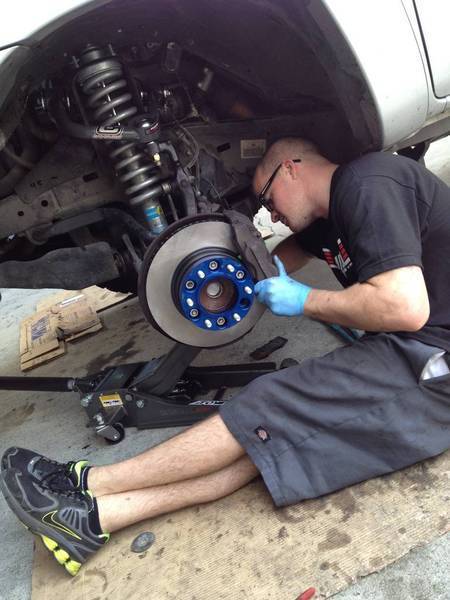 Only took me 2 hrs to do both sides.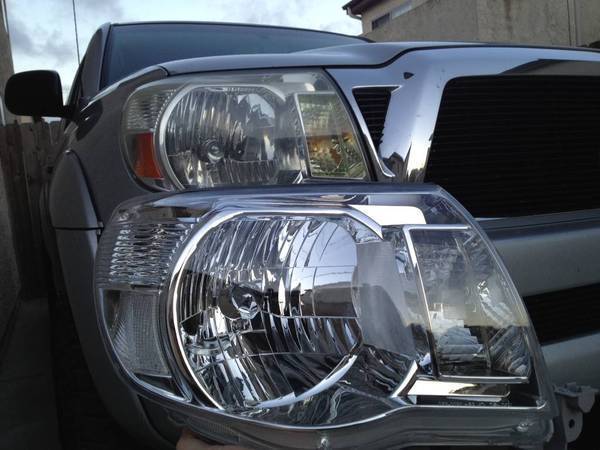 Ordered a set of new headlights off
ebay
for $150 for lights and fog lights. Another $30 for the HID kits. ( ebay headlights need silicone where HID bulb mounted to housing, mine leak and i have black water residue inside the housing now :-( .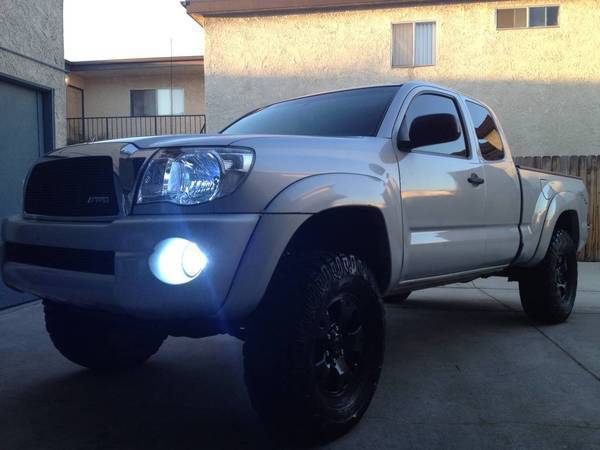 Loving these HID lights, especially traveling highways at night.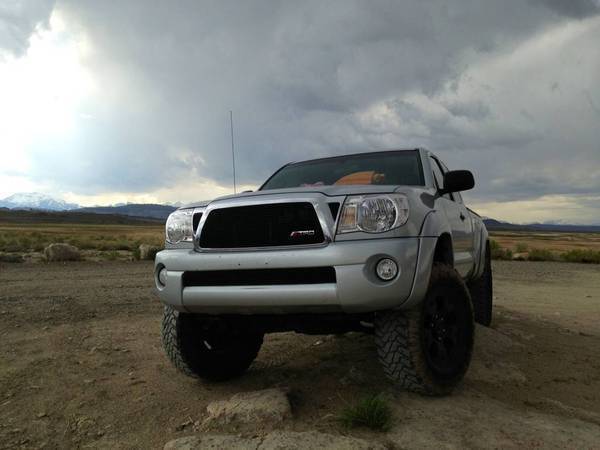 This is how she sits with toytec 3" coilovers, Camburg Uniball UCA's and a 285" Cooper discoverer STT ( i loove this tire ) . although i like how it looks, the truck rides very very stiff. handles great on the road but the coilovers are compresed so hard that going over speed bumps feels and sounds like im shooting my coil spring out of a cannon .
So after reseaching a lot of TW and youtube, i decided to go with Spintech for a muffler. Turns out he was local so i drove to the shop, met the owner and picked up the muffler which he made for me on the spot.
Got everything installed at a local muffler shop for about $600 in labor. But i am very very pleased with the results. I can for sure notiuce the lowe end torque gains and the spintech muffler sounds very unique and loud.
( FYI , installing headers did not help with the tacoma tic at all, if anything it got a little worse ) with everything installed i can fully roast the tires off the line with my 285" mud terrains .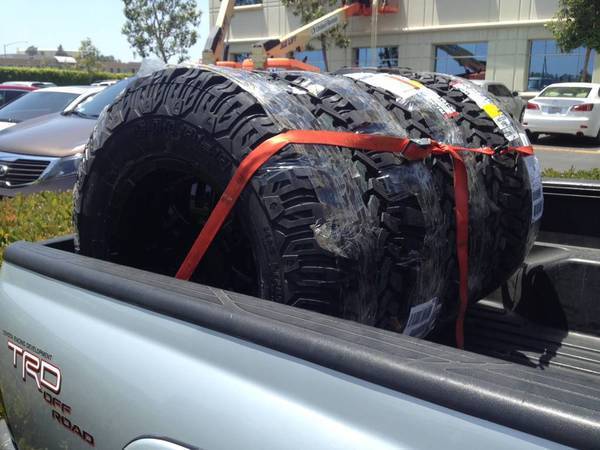 Special dilivery today at work ! I ordered a set of 285/70/17 Mickey thompson sidebiter wheel, wrapped with a Cooper discoverer STT mud tires.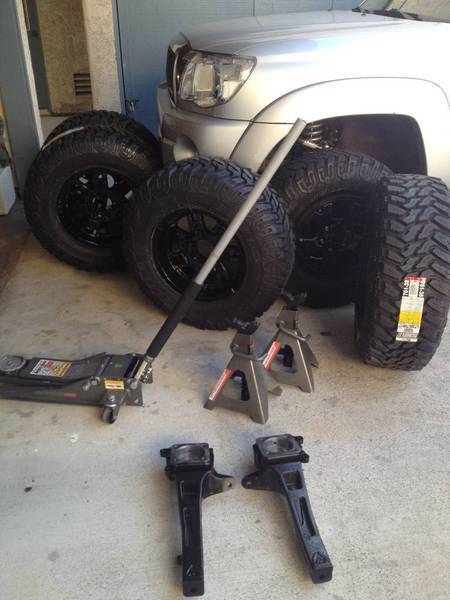 Called in sick at work so i could spend the day installing the goods lol
Looking sexy...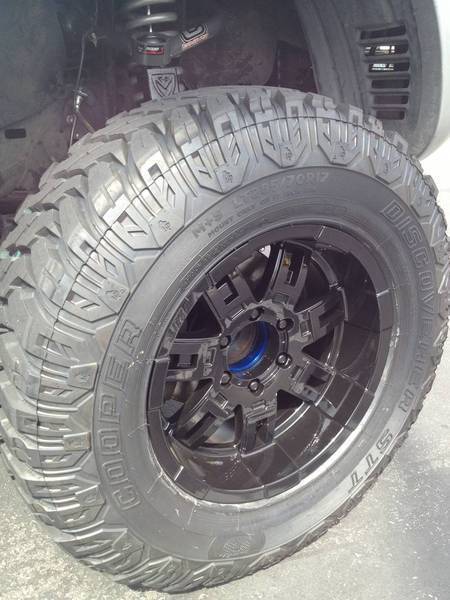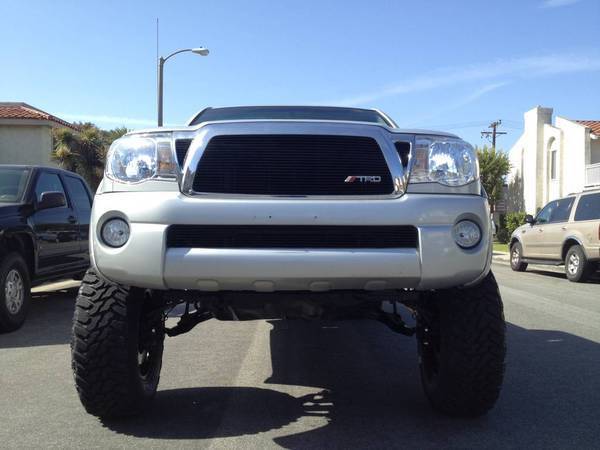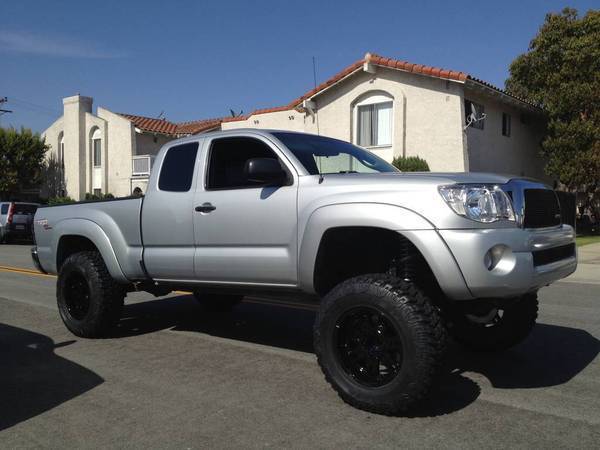 This is how it will sit when you install a 4" spindle with a 3" coilover from toytec. Luckily they are adjustable so now time to go get alignment and drop the shocks back down for some travel. ( she rides likes a F350 right now haha bouncing all over sooo stuff it feels like its gonna break something )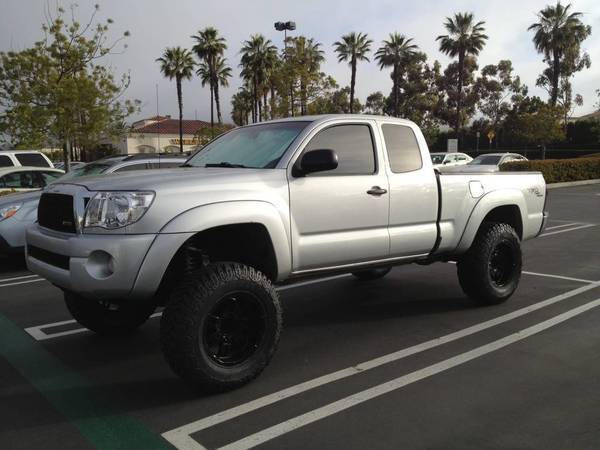 This is the most recent picture... after allignment and having the coil oilver adjusted for full travel ( softest setting ) . and i must admit that this si the best the truck has ever felt . speed bumps are hardly noticable, dips? potholes? i didint feel it lol . cant wait to take her out in the dirt soon....
FYI i just passed smog with the headers , you need to look up the CA smog ID# ( not the one on the stamp on the headers ) and it needs to match the part # AND your exact model/year truck. it took almost 45 minutes for the smog shop to find it. But they mad eme put my stock air intake back on because im running the AFE stage 2 without the charcoal filter.
Next on the list:
Wet okole seat covers
Pioneer touchscreen headunit
Fox suspension front and back ( maybe king )
and some new brakes that wont warp hopefully lol