I decided that I should start one of these for my Tacoma.
My Tacoma is a 2012 double cab long bed 4 wheel drive base model. I bought it in March of 2012 in Texas while I was in grad school. I primarily use it to transport my friends and I for rock climbing adventures. We usually take lots of gear hence the long bed. It has been filled most of the time with crash pads, ropes, trad gear, shoes and the likes. I occasionally will sleep back there too.
Current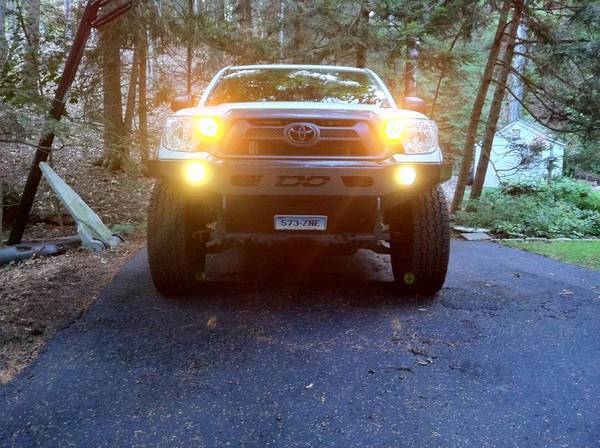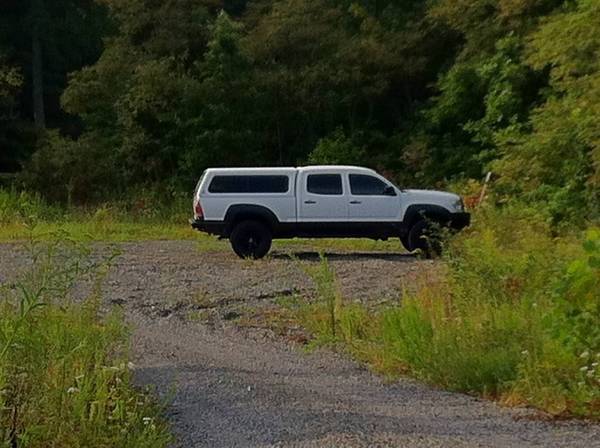 This was taken at New River Gorge where I camped for the night then tried and failed to find the rock climbing.
Stock
This is the closest picture I have to the day I picked it up from the dealership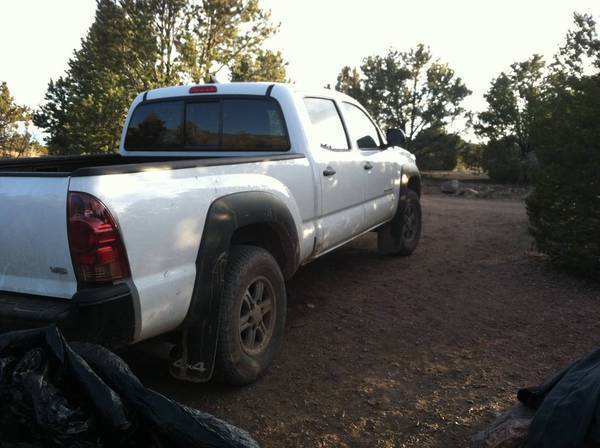 These were taken at shelf road in CO.
Then later, about April, I purchased a Leer top. This totally helped with moving back to CT for my job.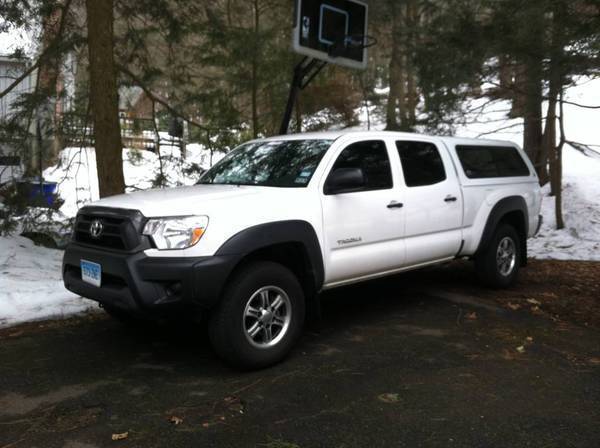 I then saw a bunch of people de-badge their Tacos and decided I would do the same to paint a couple logos (sorry no pics since it was pretty unremarkable). I experimented with paints and had bunches of trials until I got the Tacoma and V6 badges painted just right. They are pained a flat blat with a matte black clear coat. I found that 3 coats of primer, 3 coats of paint and 3 coats of clear finish worked the best. So I took that formula and applied it to the front badge except this time I used semi gloss to offset the flat black grill filler.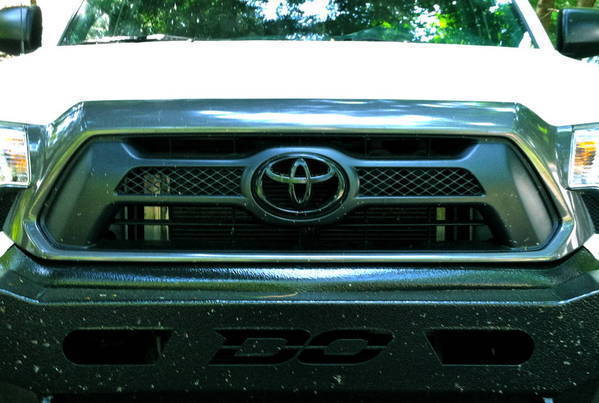 While, I was doing all that I ordered armor from
Demello Offroad
via Custom Coach here in CT. I also had them spray in some bed liner in the bed, on the fenders, the rocker panels and the armor. I also had PIAA fogs installed into the bumper. I think the results speak for themselves.
Front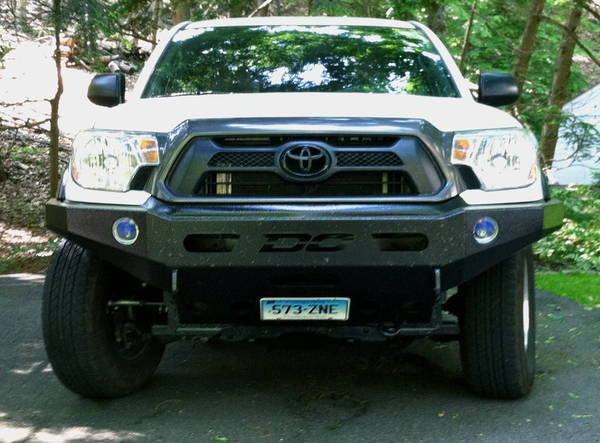 Rear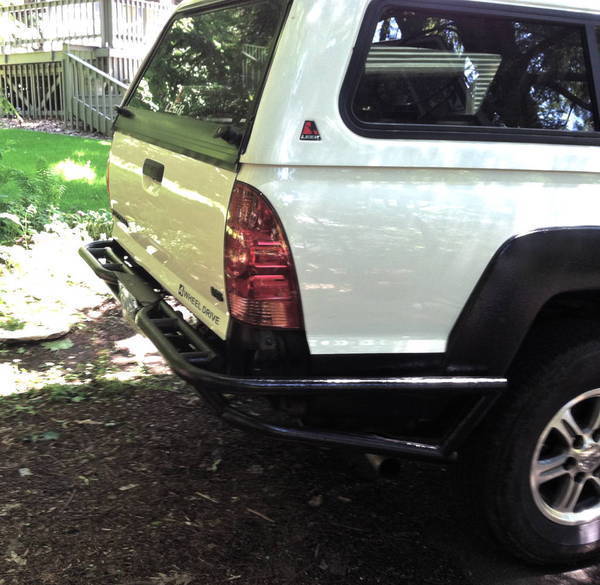 Slider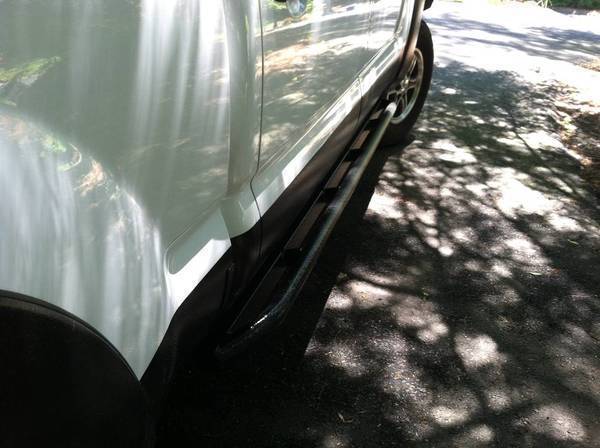 Chris at Custom Coach also made a 4 Wheel Drive decal for me that is the original '73 Hilux size. The rear badges are also visible.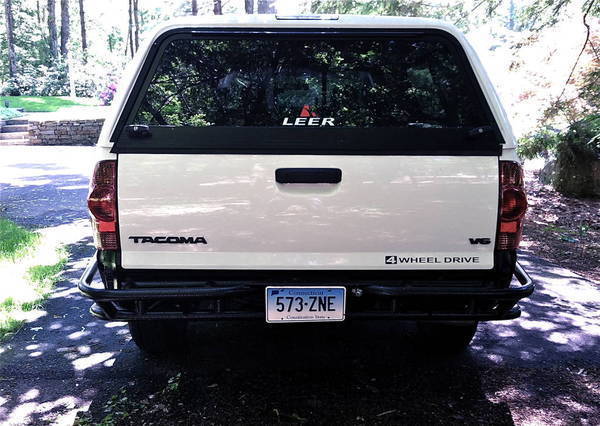 This is what it looks like in the drive way today (6/1/13).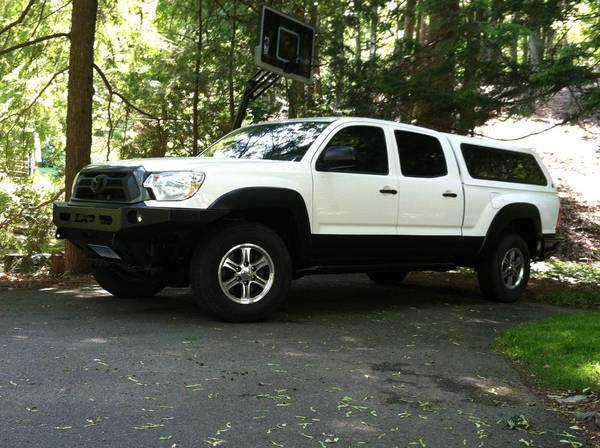 There are a few minor fixes that need to be done on the rear bumper since in CT our rear license plate needs to be lit. I also have a couple other mods I've done but haven't taken any pictures of yet. Things like
Weather Tech
floor liners and a garage door remote mounted in the center arm rest console. Those pictures will come soon be patient.
Future Mods:
-BHLM
-Black grill sash which I will be experimenting with dyeing it. Which if that doesn't work I'll paint it.
-Three inch (3") lift. I really want to do Billstein 5100 with Eibach coils in the front and a 1.5" AAL with 5100s in the rear.
-Dunlop tiers need to go. I'm looking at the Toyo Open Country tiers.
-Rear lights
-Baja rack on Leer top.
-Maybe some headers for the engine.
Decided to end with awesome rock climbing pictures!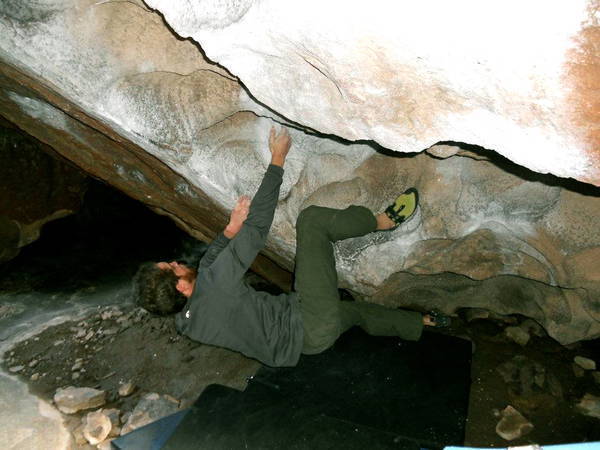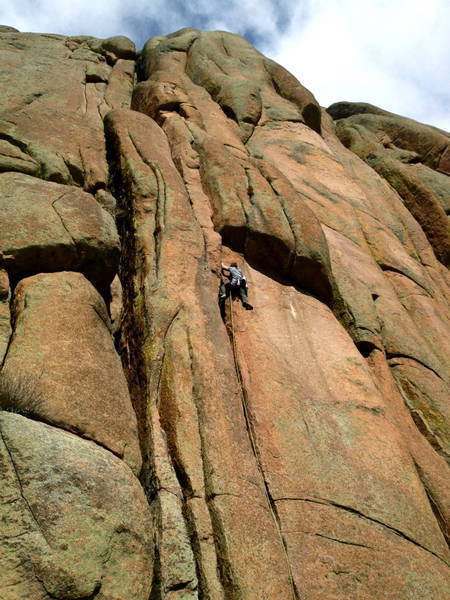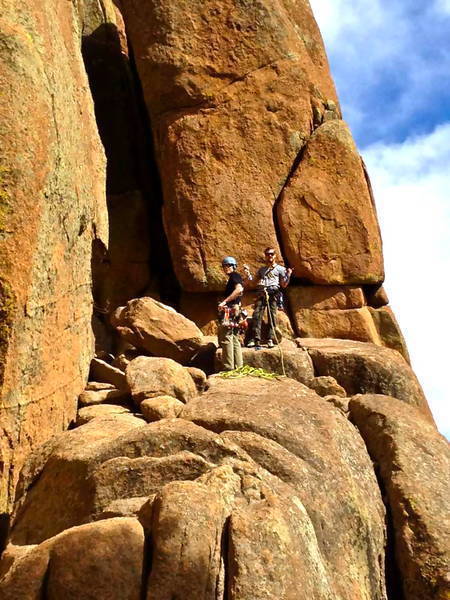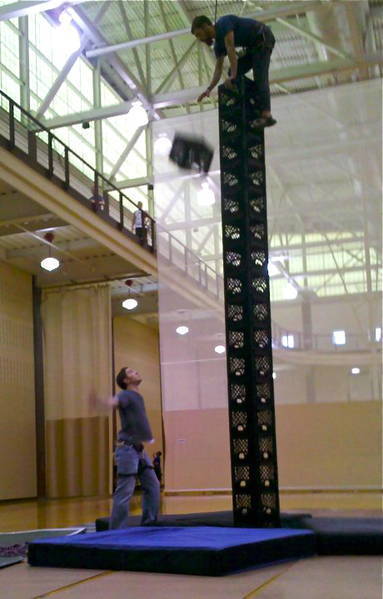 Okay so the last one isn't rock climbing. It's crate stacking. My record is 22!