Ok so it has begun!
Suspension:
-
OME Suspension System with NitroCharger Sports Shocks
Link: http://wheelersoffroad.com/product/o...charger-sport/
Wheels/Tires:
- Gun Metal SCS Stealth 6's
Link: http://www.stealthcustomseries.com/products/wheels/stealth6/
- 285/75-17 Goodyear Wrangler MT/R with Kevlar
Link: http://www.tirerack.com/tires/tires.jsp?tireMake=Goodyear&tireModel=Wrangler+MT% 2FR+with+Kevlar&partnum=87QR7WMTRK&vehicleSearch=f alse&fromCompare1=yes
To Do List:
Near Future....
Interior:
- LED overhead lights
Exterior:
- Remove chrome from handles and mirrors (came attached when I bought the truck)
- Tint front windows to match rear -
Complete
- Remove mud flaps - complete - 10 mm socket and a screw driver
- Gun Metal Emblems - with Duplicolor Wheel Coating
Link:
http://www.duplicolor.com/products/wheelCoating/
- Black Head Light Mod
- HomerTaco Satochi Grill -
In Production
Far Future....
- Front/Rear bumpers
- 1.25" Spidertraxx Wheel Spacers - Still deciding
Before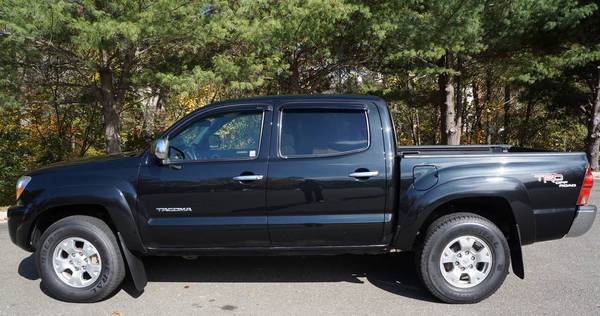 After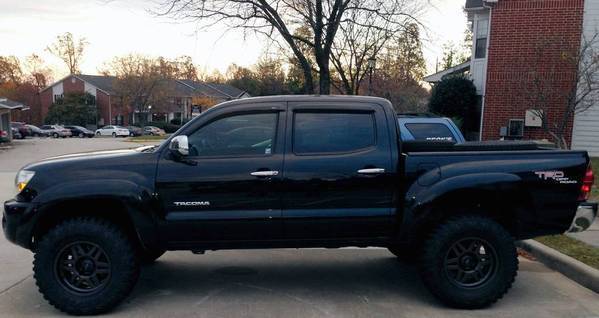 And Again...