December 2014
Getting Dirty
Clean Version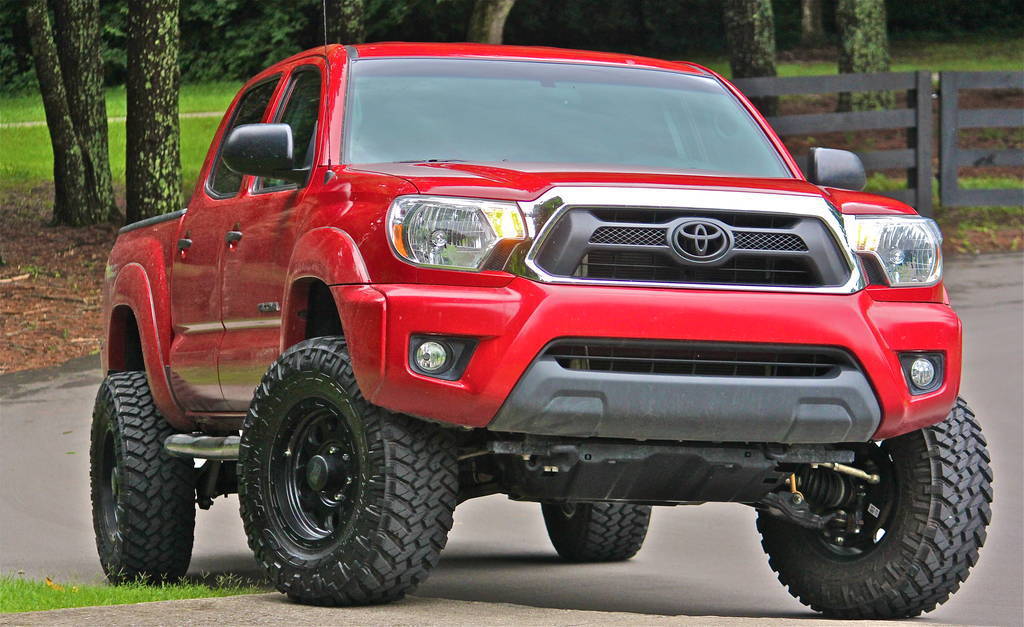 My 2012 DCSB TRD Offroad 4x4
My plan for this truck is to be able to tackle 90% of trails around my area and still be a reliable daily driver.
MOD LIST:
3" Rough Country Lift Kit
285/70/16 Nitto Trail Grapplers
16" XD Enduro Matte Black Rims
1.25" Spidertraxx Wheel Spacers (Removed)
Yakima Bike Mod x2
Aero Turbine 2525xl (resonated) Muffler
Exhaust dumped after axle
Plasti Dip Badges and Toyota Emblem
Future Mods:
** been saving my ass off for 6 months, will start ordering parts soon and begin to collect them in the garage!
OME lift kit with 886x
Wheelers Super Bumps
LR UCA's
Trail Gear Stinger Front Bumper
Warn M8000
Brute Force Fab HC Rear
BAMF Rock Sliders
ATO Skid Set
First day from the Dealer: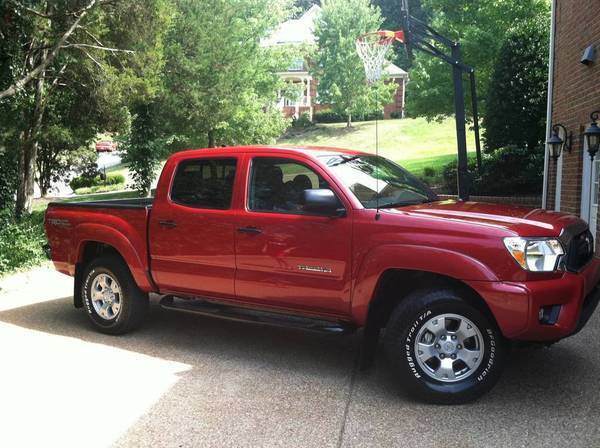 Last Picture while it was Stock: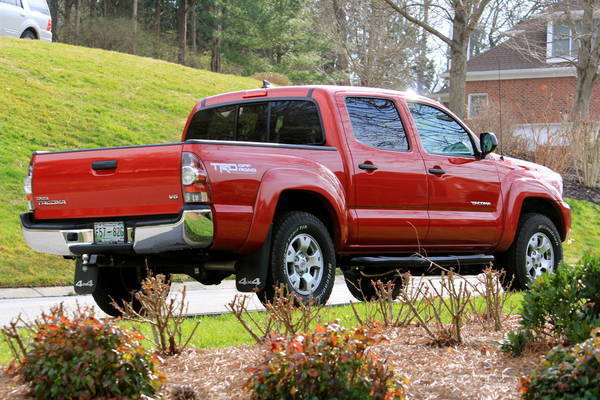 Build Progress Images:
Yakima Bike Mod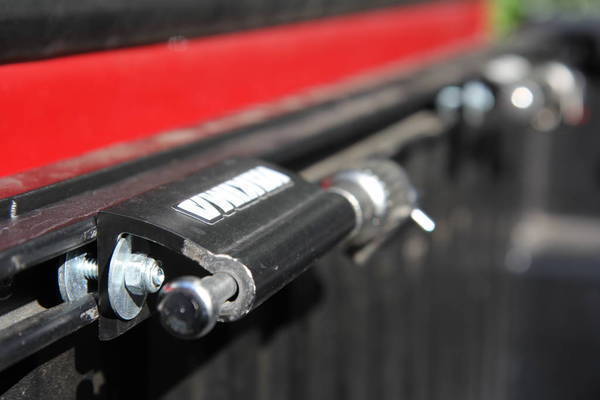 3" Lift, XD Enduros, Nitto Trail Grappler's installed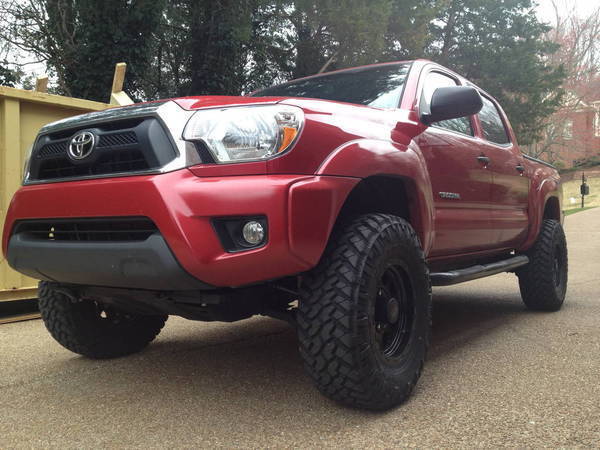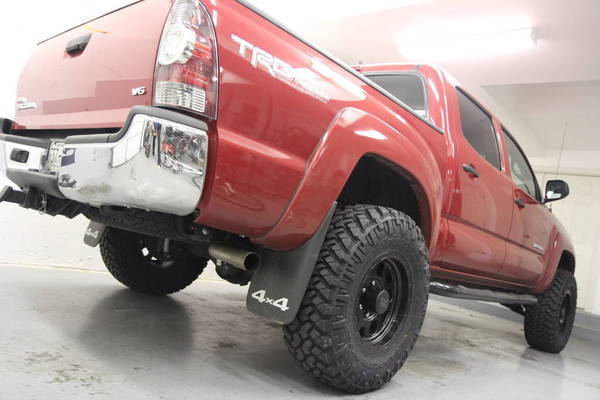 Aero Turbine 2525xl Muffler Installed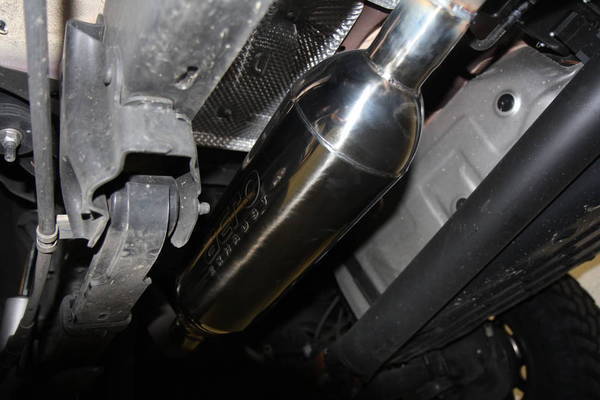 Decided to Chop the exhaust after the axle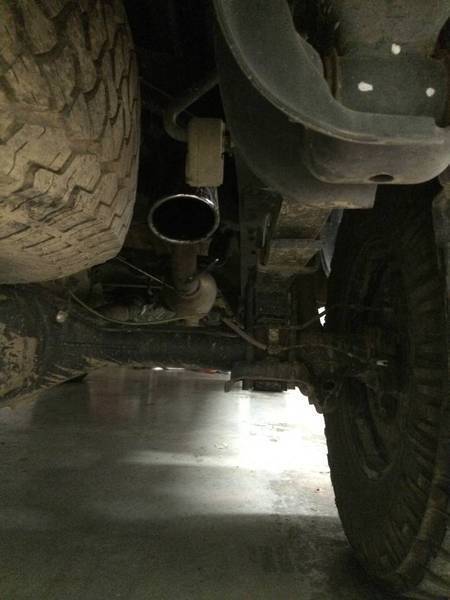 Added a Tip just for no reason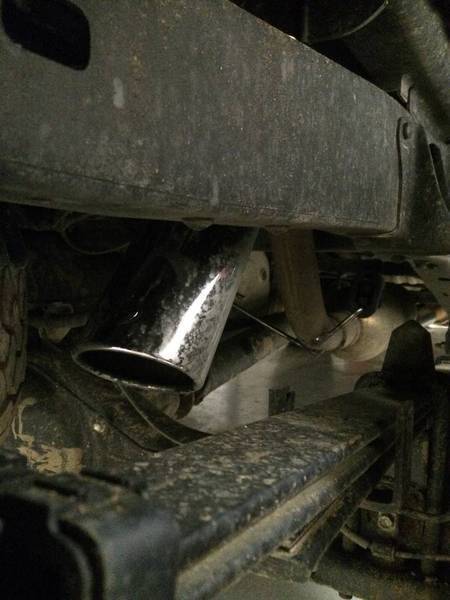 Random Offroad Pictures: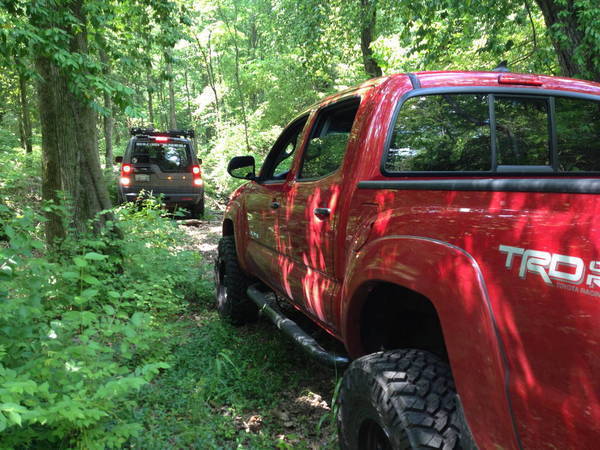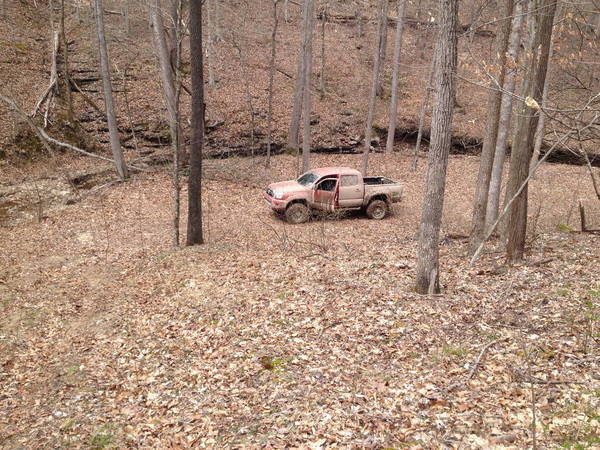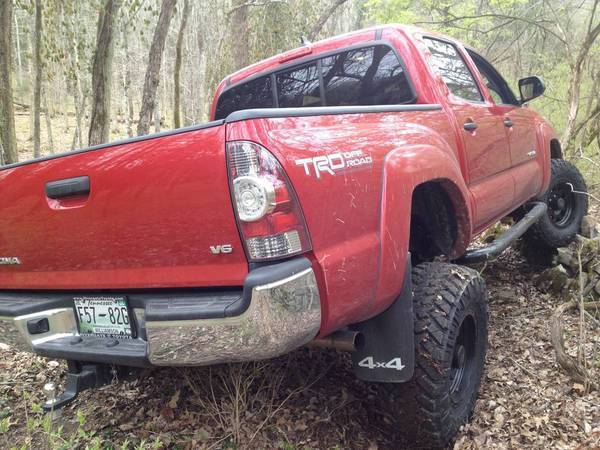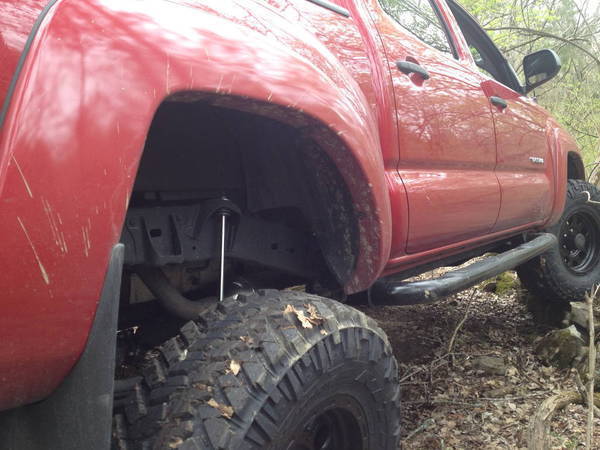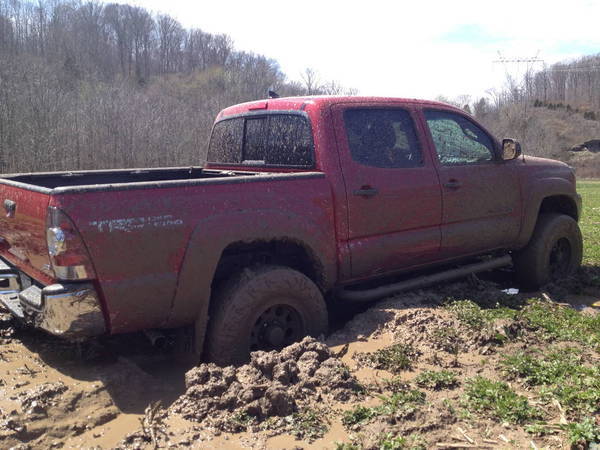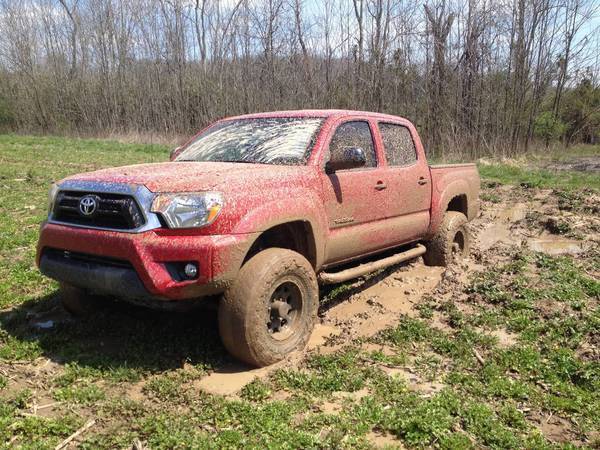 RECENT IMAGES
Stretching the Truck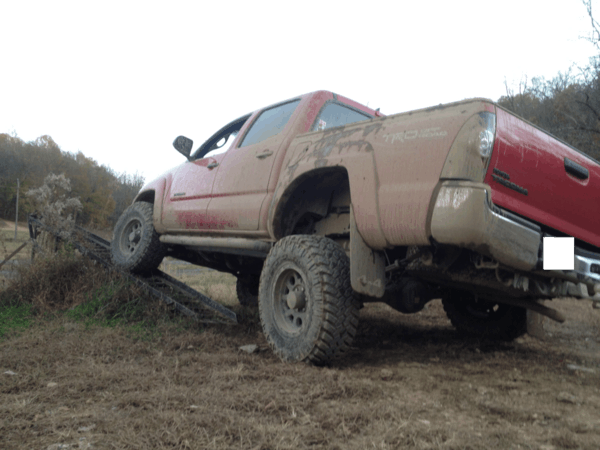 New 30" LED bar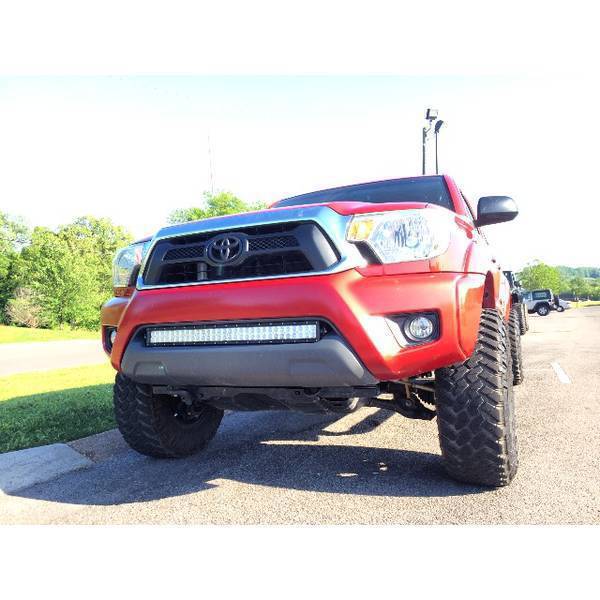 Thanks... Tips and Advice Welcome!

"Tread Lightly"