Guess I'll start my own build thread. Here's my 2012 DCLB 4x4 Texas Edition still sitting on the lot back in July of 2012: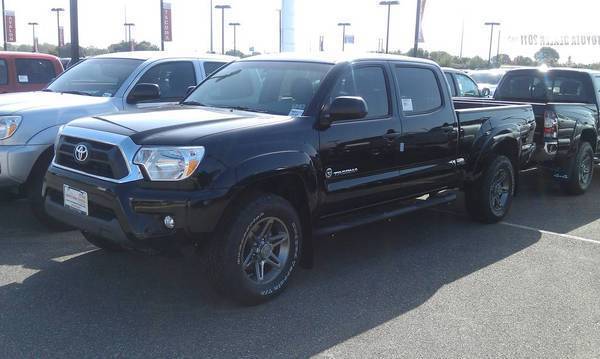 Sitting next to my Mazdaspeed3 that I traded in for it (still miss that little thing sometimes):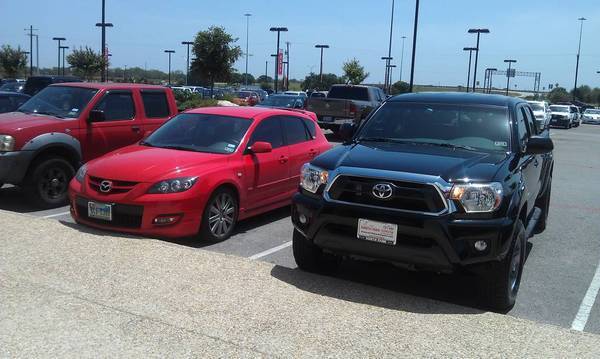 All shiny in the driveway, still stock: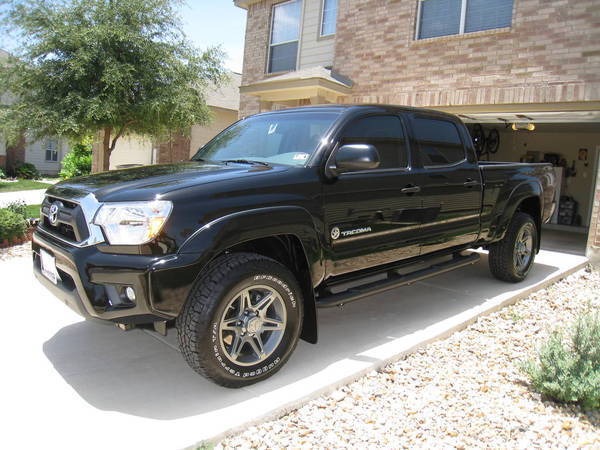 First I added the Toyota OEM bed mat. Got sick of stuff sliding around in the bed REAL fast:
Second "mod" was my the G4 Elite
tonneau
:
Then I added a pop-n-lock tailgate power lock (thought I had some pics from the install but I can't find them):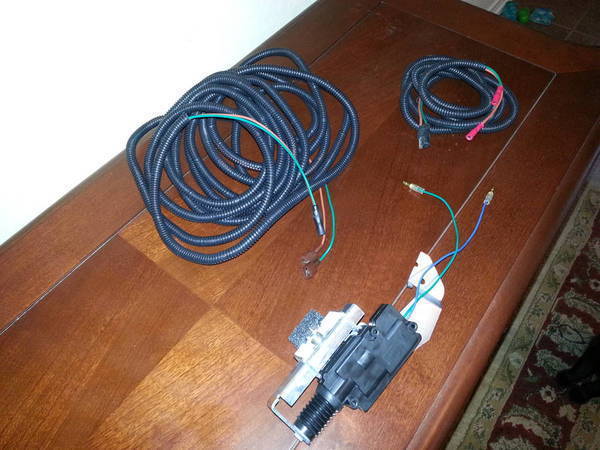 Next came
Weathertech
window deflectors and mats and some 265/70-17 Goodyear Wrangler Duratracs: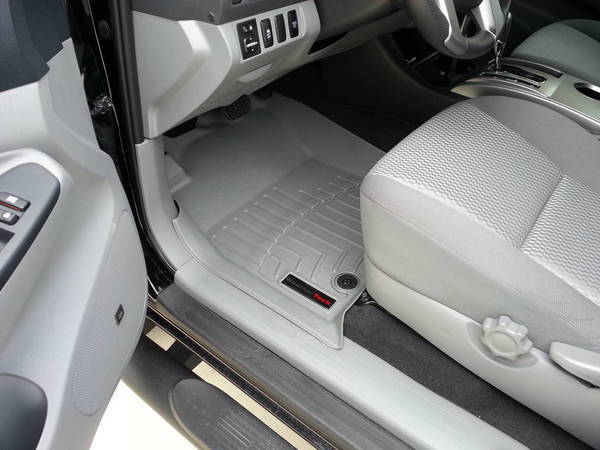 Then came the full OME lift with 885 springs, 1/4" top plate spacers, Nitrocharger Sport shocks all around, Dakars, LR UCAs, sway bar relocate and extended rear brake lines: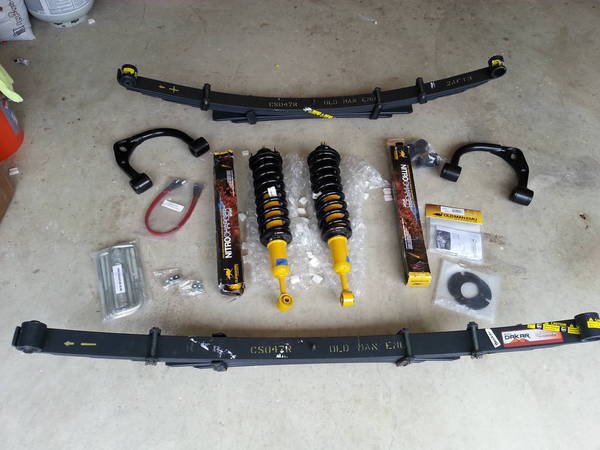 This is how she sits today: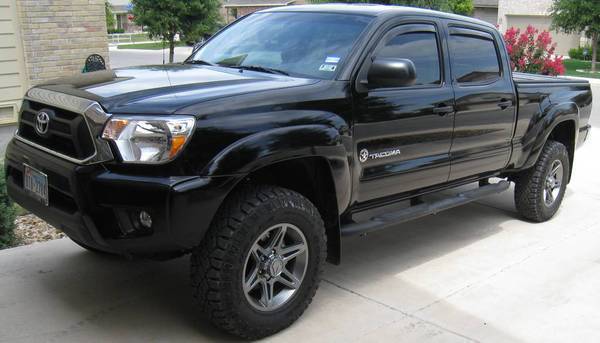 My CV angles: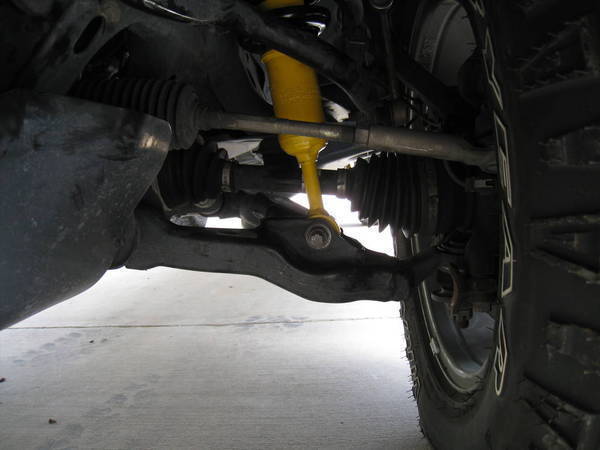 Compared to my buddy's stock TRD Off-Road: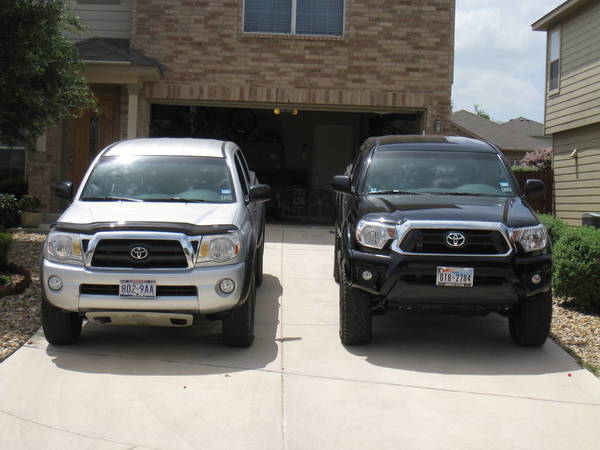 A little fooling around with the new lift on: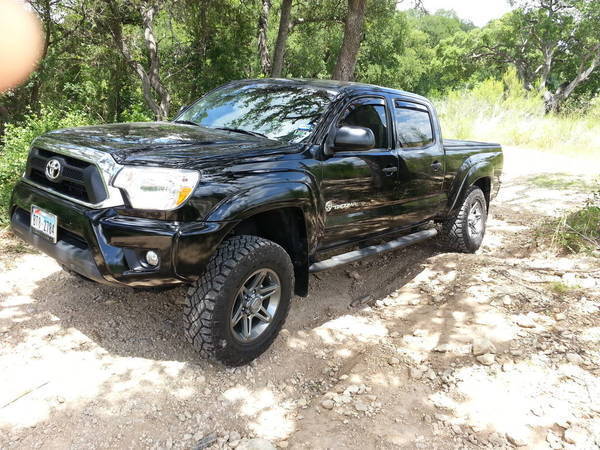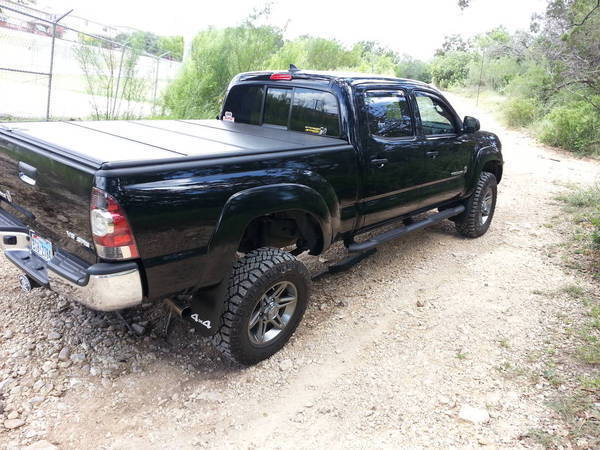 Future wish list:
TRD exhaust is probably about it. Maybe some armor underneath if I start wheeling a lot with it.