I am not new to the site at all. I have been here for several years just lurking around. I do not post at all here, I mainly just read all the info that is here. A little about myself, I was in the Marine Corps for eight wonderful years!
It had it's moments but all in all I did appreciate the time I had in the service. But I have a wife, two kids and I owed them more than the Corps. My wife stood by my side and supported me through the constant work ups and deployments. My first Tacoma was a 2008 PreRunner, and I traded it in for my 2012. I was going to get an FJ but they did not have one at the time. But this time I did it right and got an off-road. It has the entune and
jbl
speakers blah blah blah. I bought the tacoma because I purchased the
Icon
RR for the 08 so i did not want to go through the trouble of selling and buying the suspension for the FJ. Somehow I managed to finally finish A BUILD! When I say "A BUILD" I mean this is only one of some of my projects. I have a Kona Coilair Supreme mtb frame and have slowly bought parts for it. I just need wheels, tires and forks. My other car addiction is my honda. Its a 2000 EJ8 with a k20a2 heart that I have probably spent more on that then everything in this truck. Cars, trucks are addicting
I finally committed on one project and finished my truck.
Mods
-Front Icon RR
-Wheeler's Off Road AAL
-Icon 2.0 smooth body
-B.A.M.F CMC
-Konig Countersteer
-Goodyear Duratracs 285/75/16
-5% tint rear, 20% front
To the pictures: July 2012/ Traded White Taco for a Blk Taco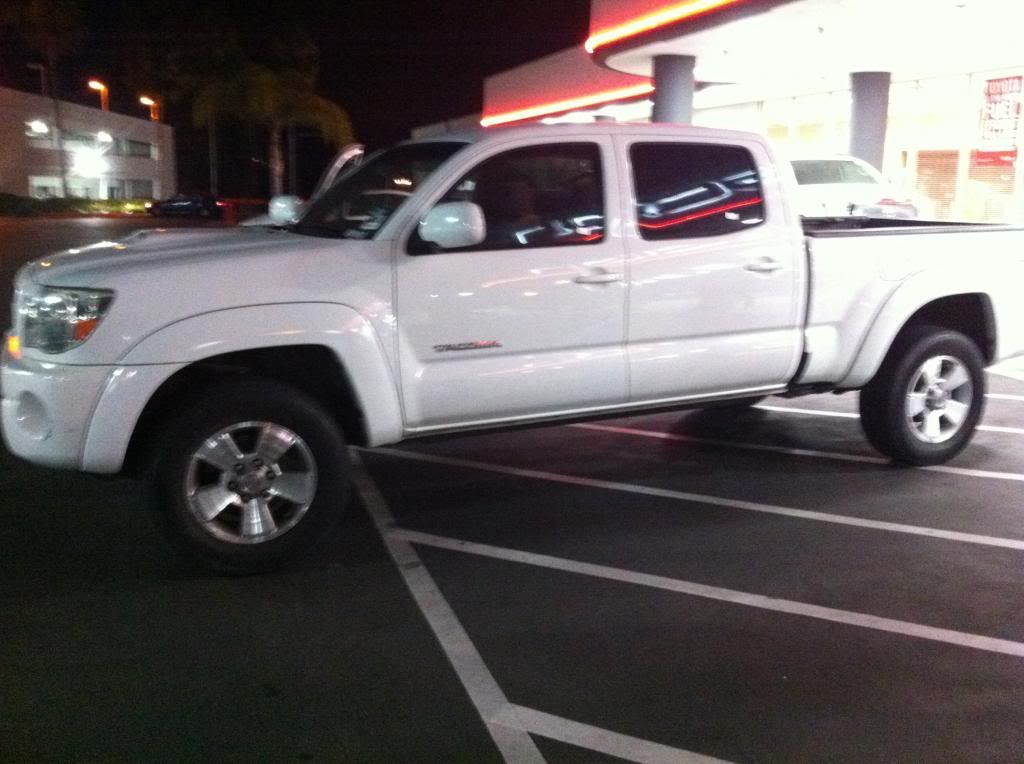 The goodies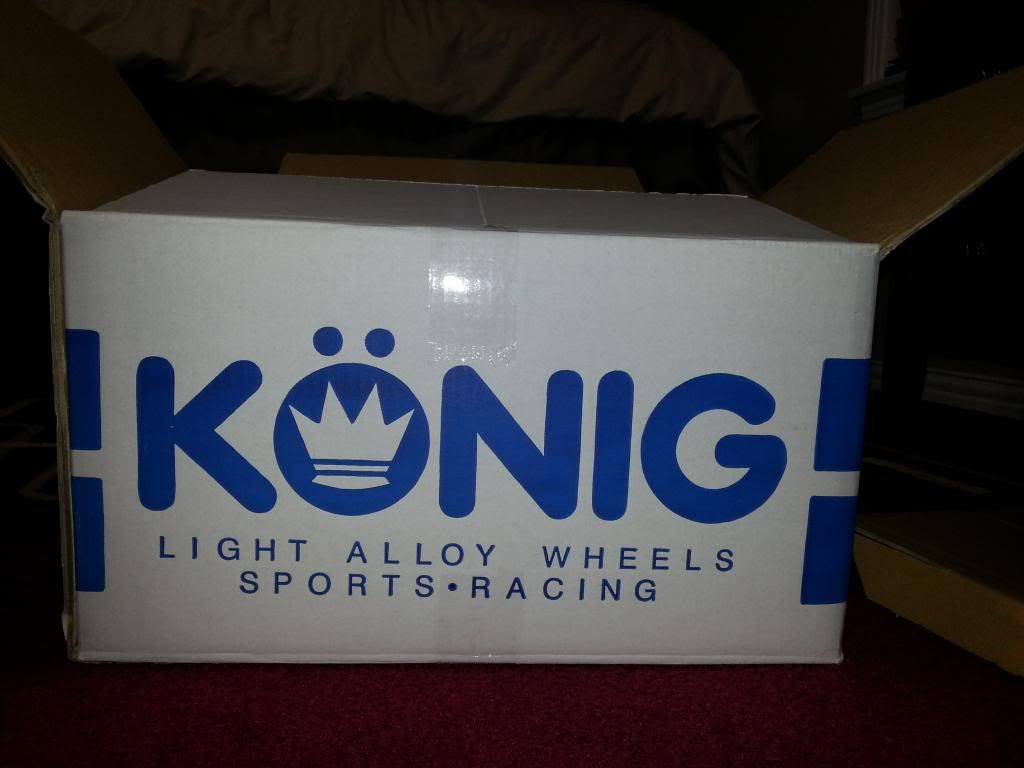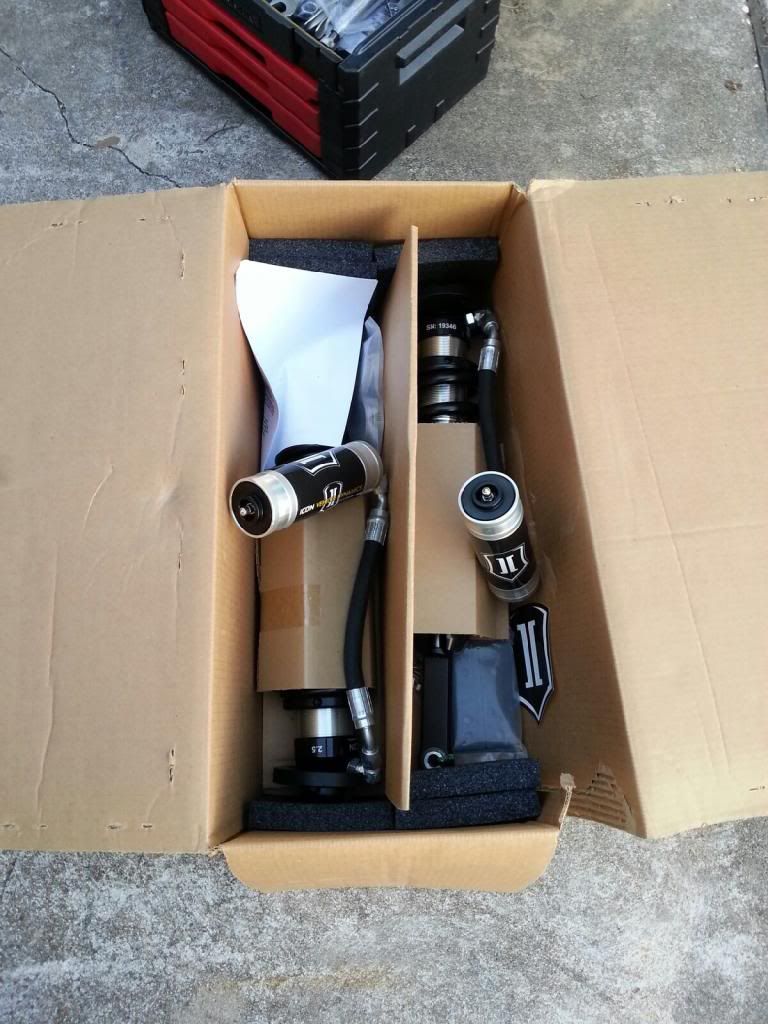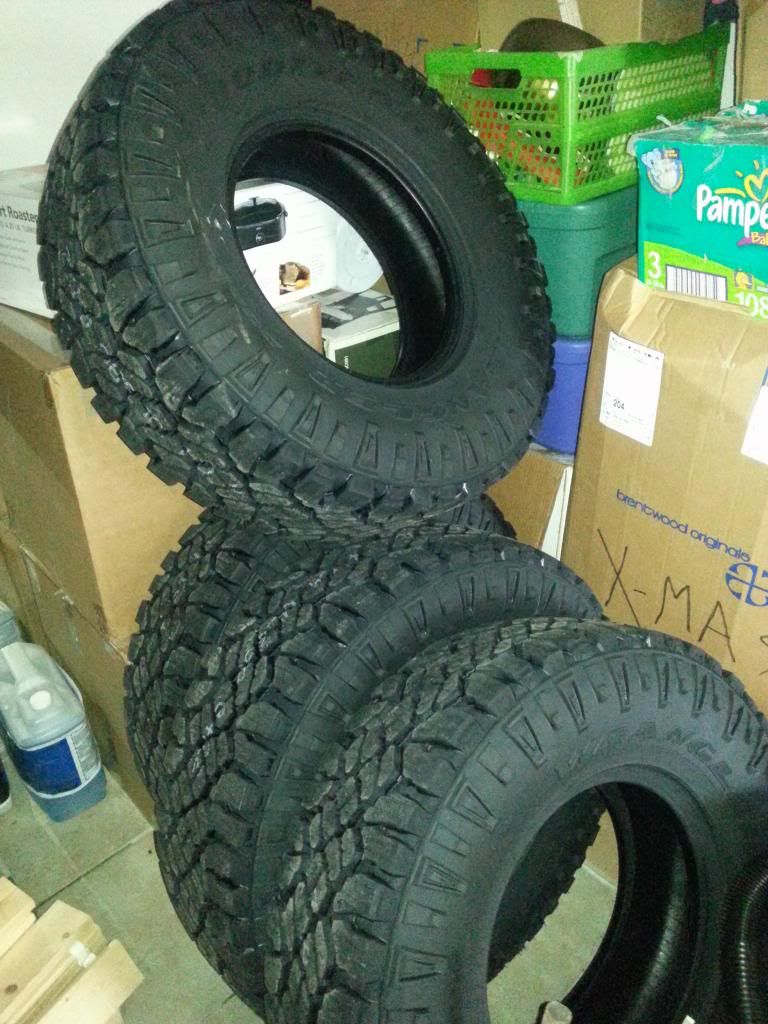 This was a gift from my wife the day before fathers day. She bought this for me just so I can do the lift. She is awesome!
Took me a while to organize the box.
What I used for the swap not including some of the tools I ended up getting at
auto zone
, i.e ball joint separator.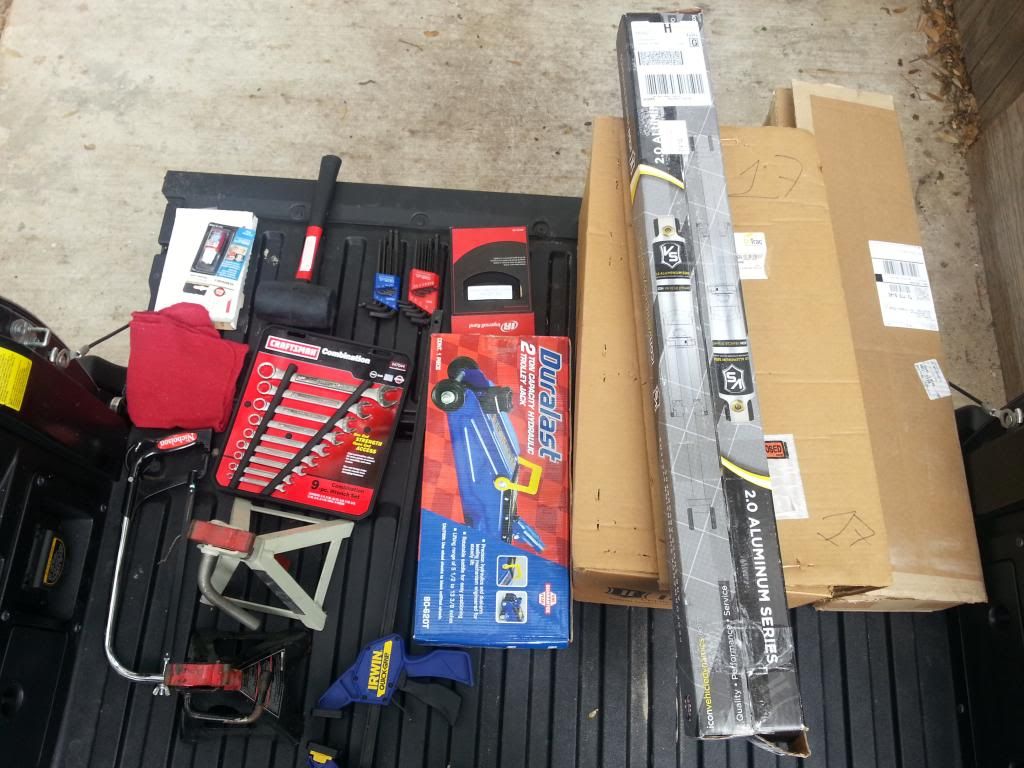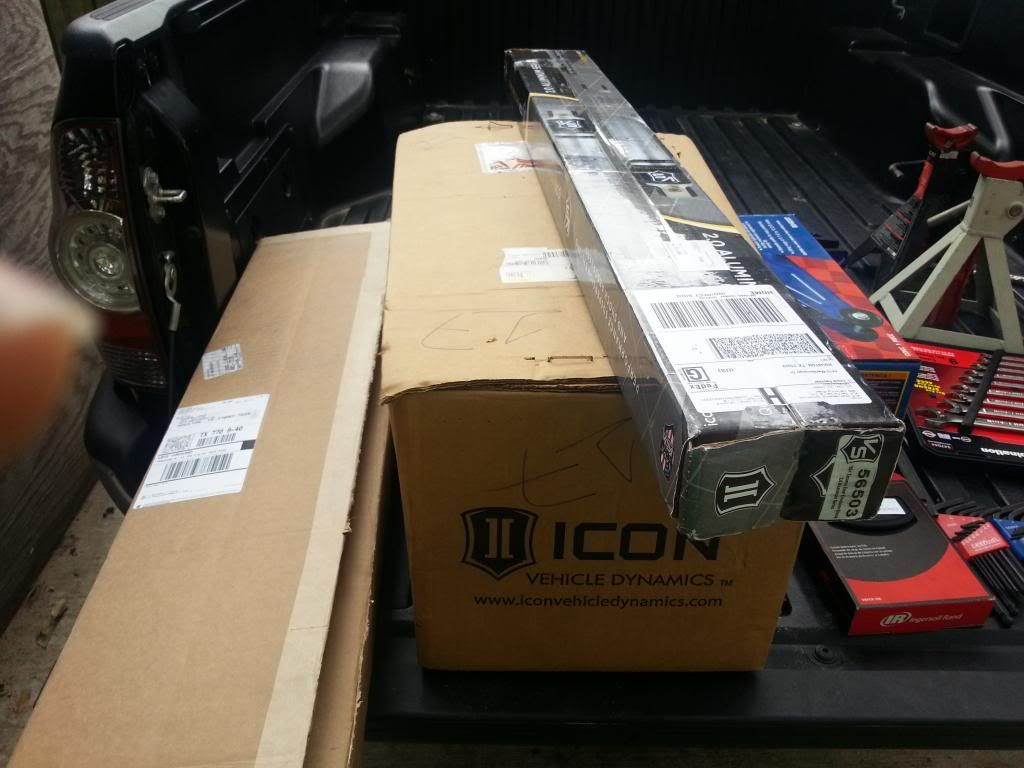 Before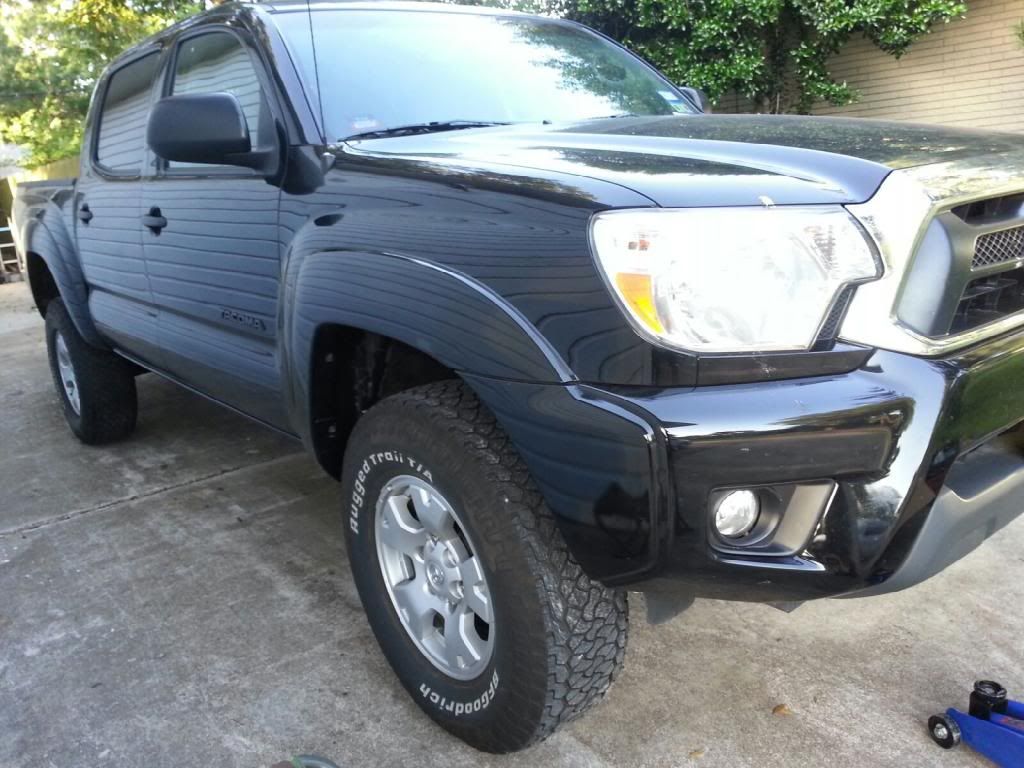 Decided to tackle the rear first thinking it was going to be easier than the front! Nope. It was not hard just time consuming. I used the ratchet straps to keep the rear up because the jack was a P.O.S. it helped swing the rear from place to place.
I kept the overload because it had the bracket for the rear brake lines. I had to do the rear left twice because I messed something up.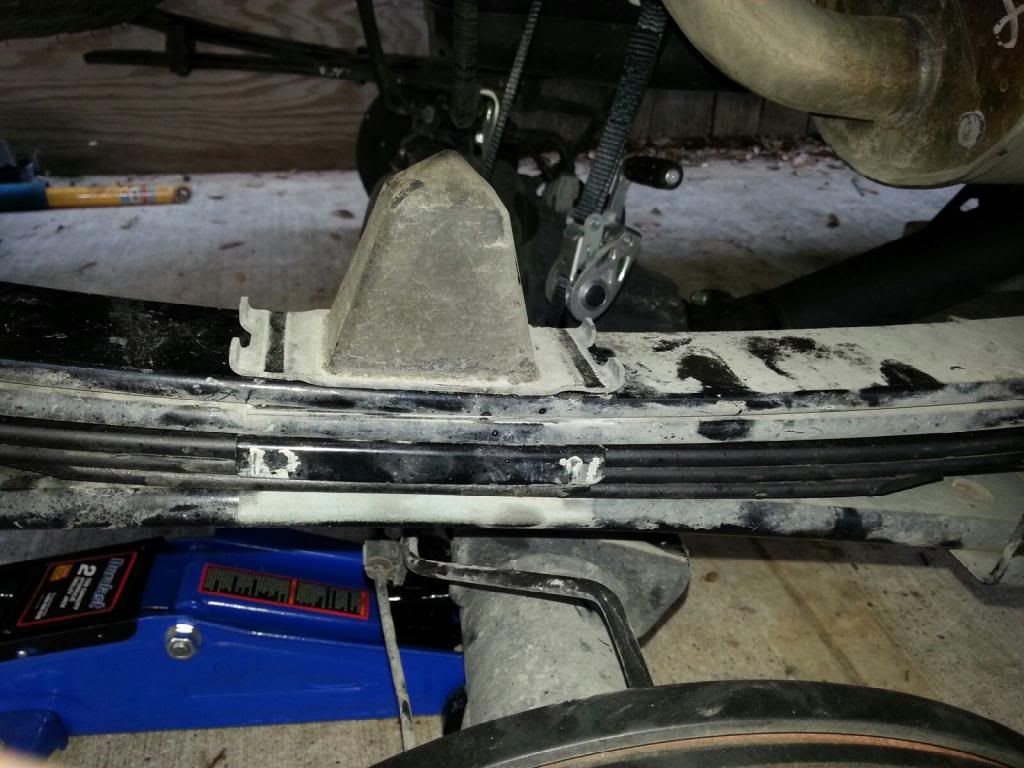 These things are beefy and just look sick!
Removing the front suspension was a breeze. I pretty much just looked at the front and figured out how to do it by eye. I just looked online for the torque specs of some bolts. I am a Heavy Equipment Mech/ Boat Mech , I worked on things that were a lot more harder then this.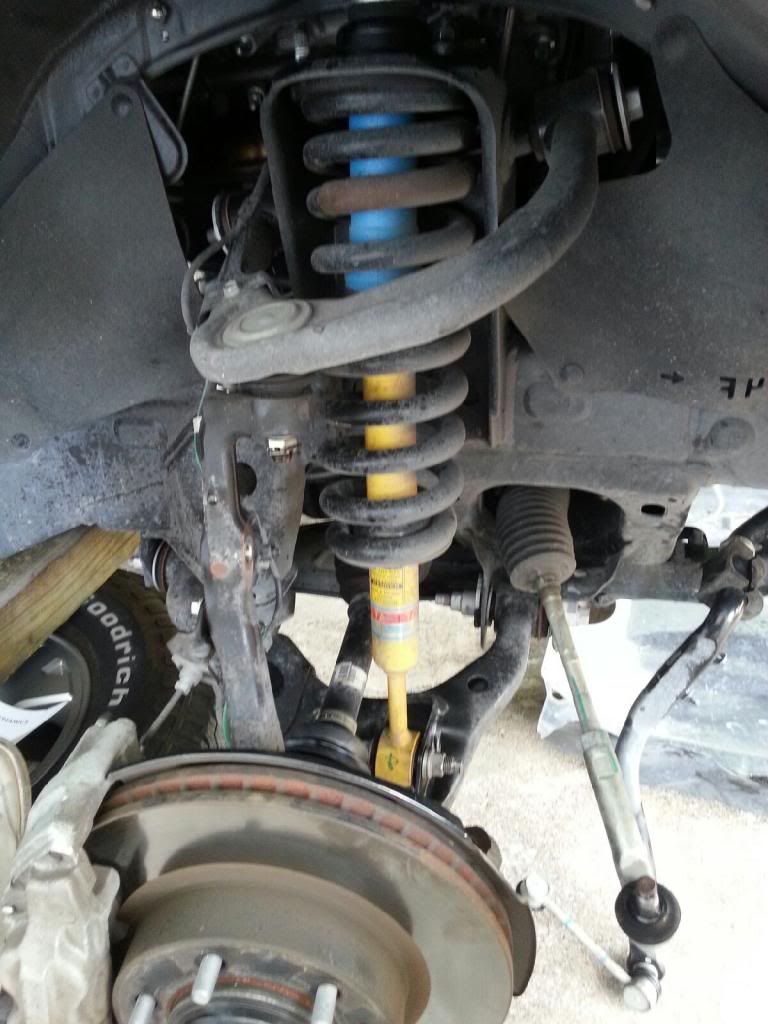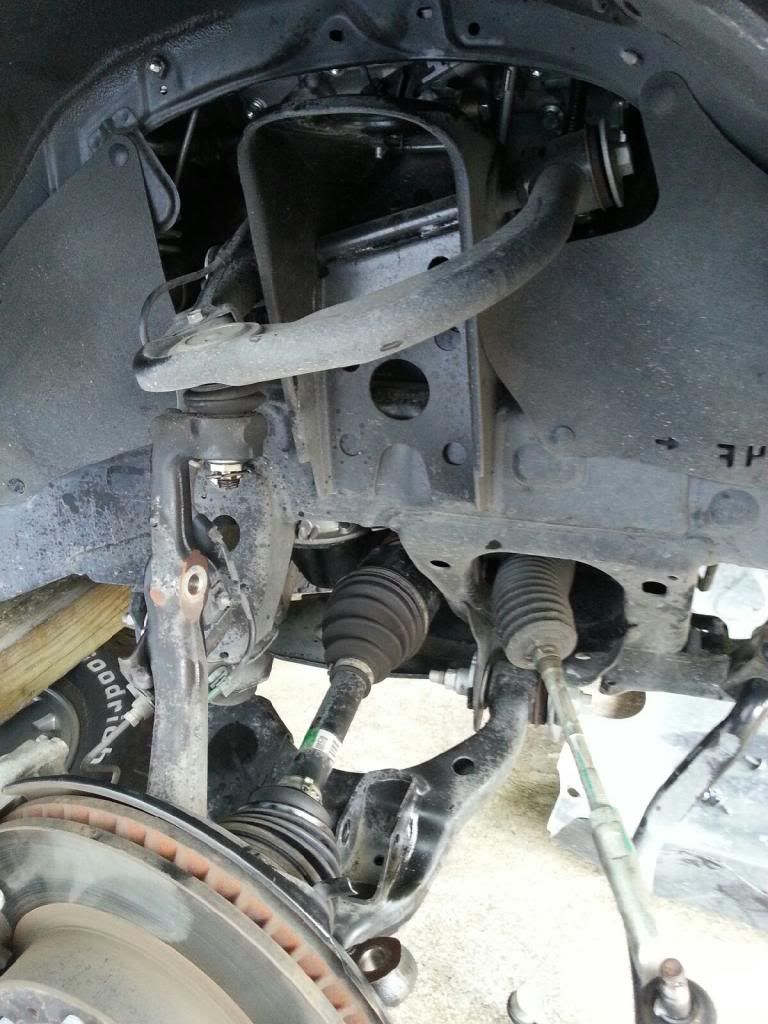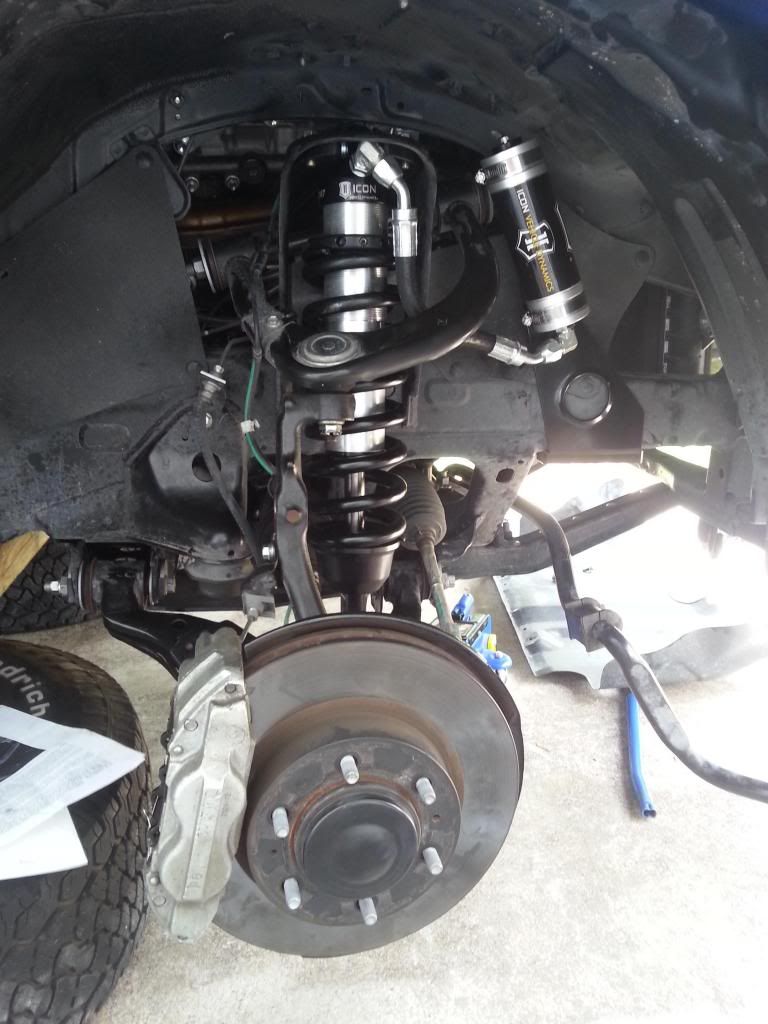 My boy Polo watching dad work.
He walked around all of 5 minutes before calling it quits. It was fucking hot that day in Houston. Not to mention the humidity. Definitely not SoCal. Oh how I miss my home with full size garage and ocean view!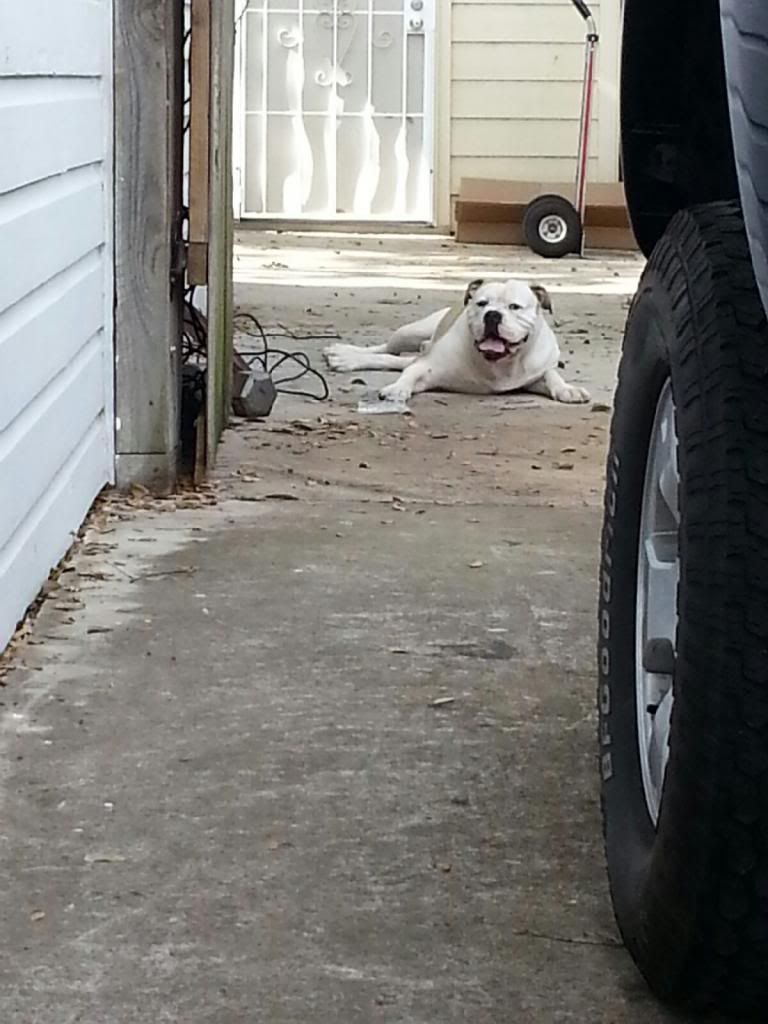 Here is proof of me turning wrenches. That sad little jack that does not deserve to be called a jack. If I had a good jack I would of saved so much time on this lift.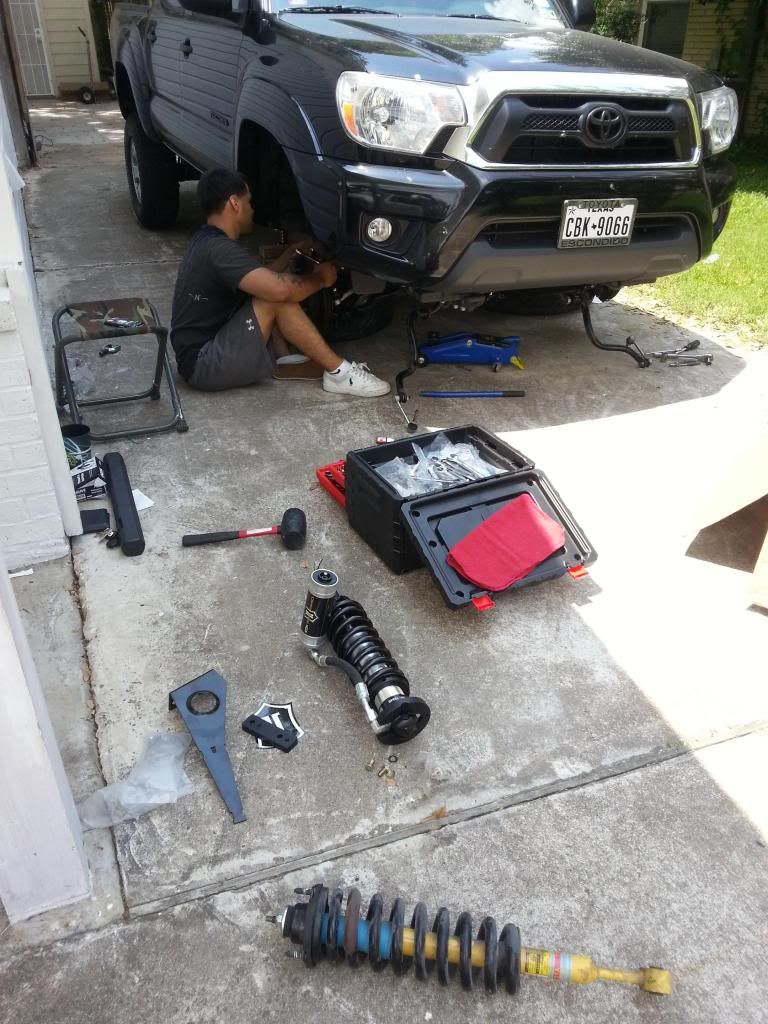 I dont have a picture of the truck lifted, I think I was just too tired and forgot too. But the next day I was up and went to
Discount tire
and got my tires mounted. The guys there were drooling of the awesomness that appeared before them. hahaha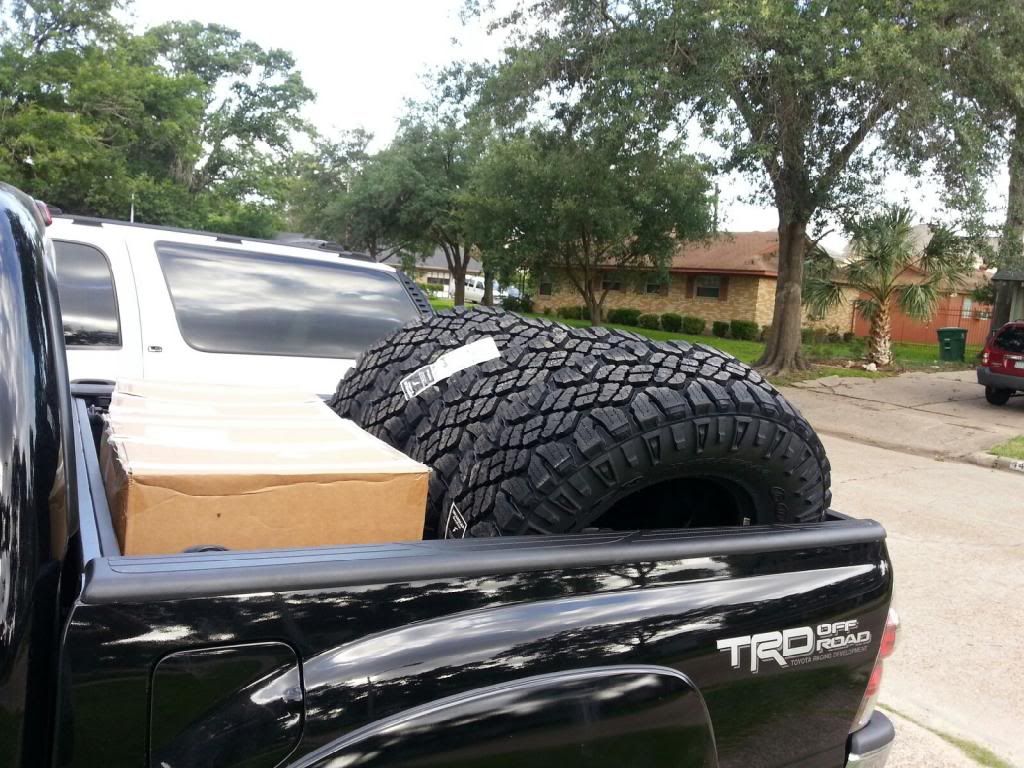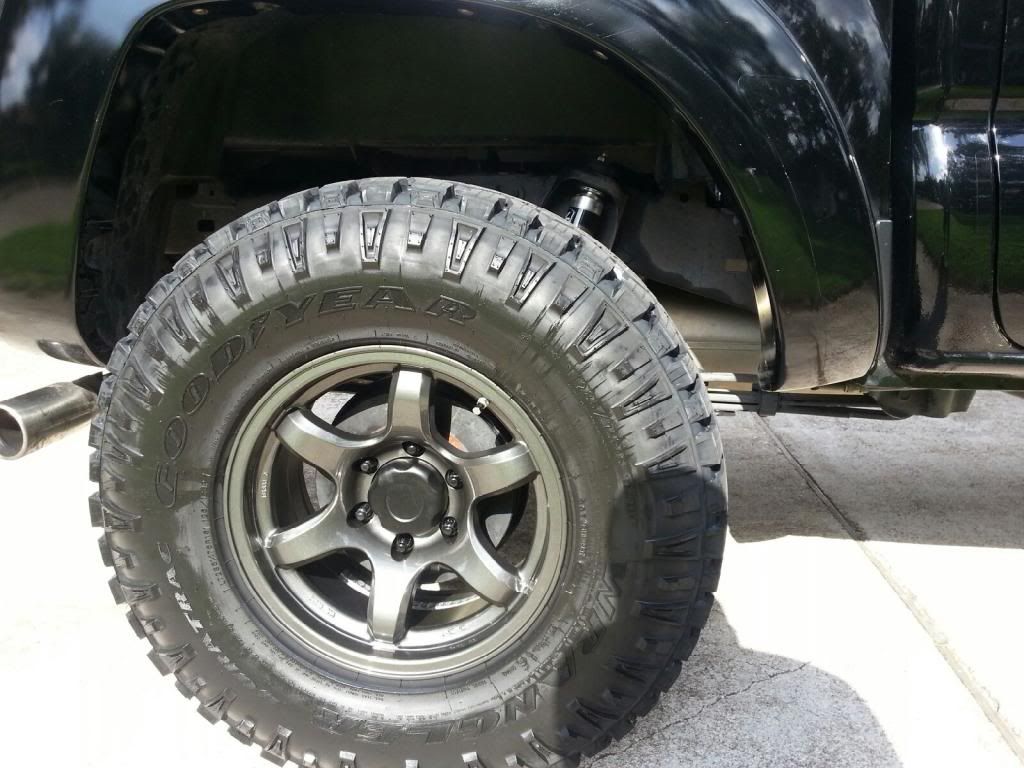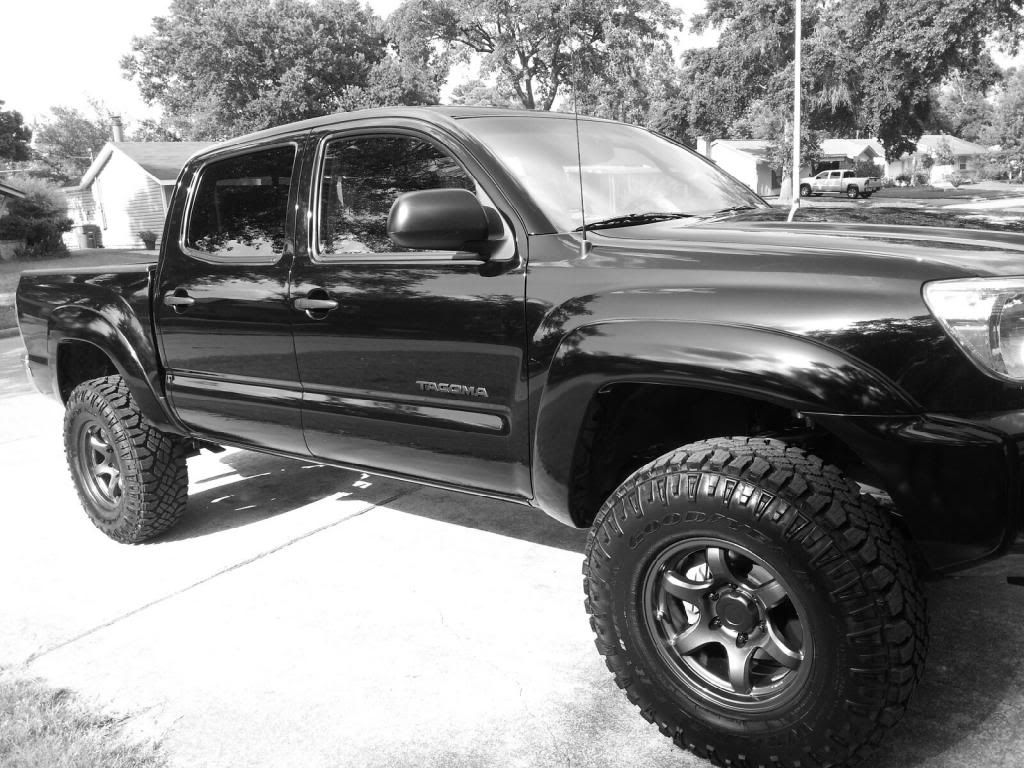 I like how much the Duratracs stick out. It is perfect for me.
Some PlastiDip fun. This stuff is so damn easy to apply its idiot proof. I did tape off at first but then I just said f-it. What ever over sprayed I just used a terry cloth and it came right off.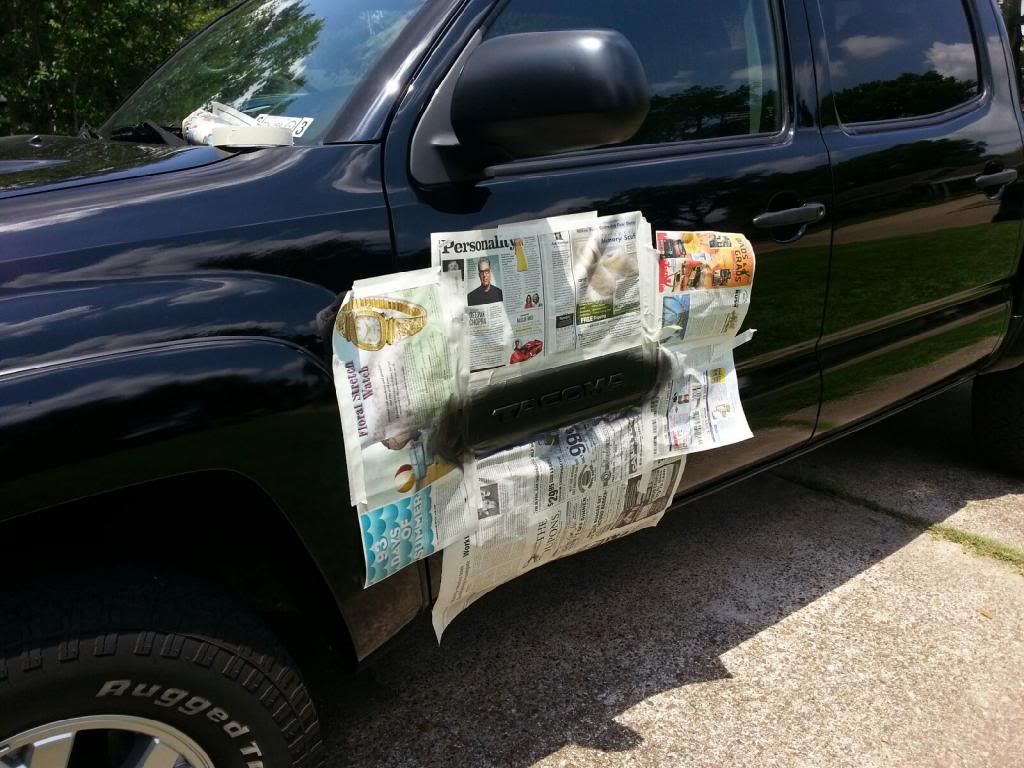 How she sits today. I had tint installed yesterday because it is so damn hot and my kids are sweating in the back even with the a/c on full blast. That is the main reason why i got it. The looks of it is just a plus.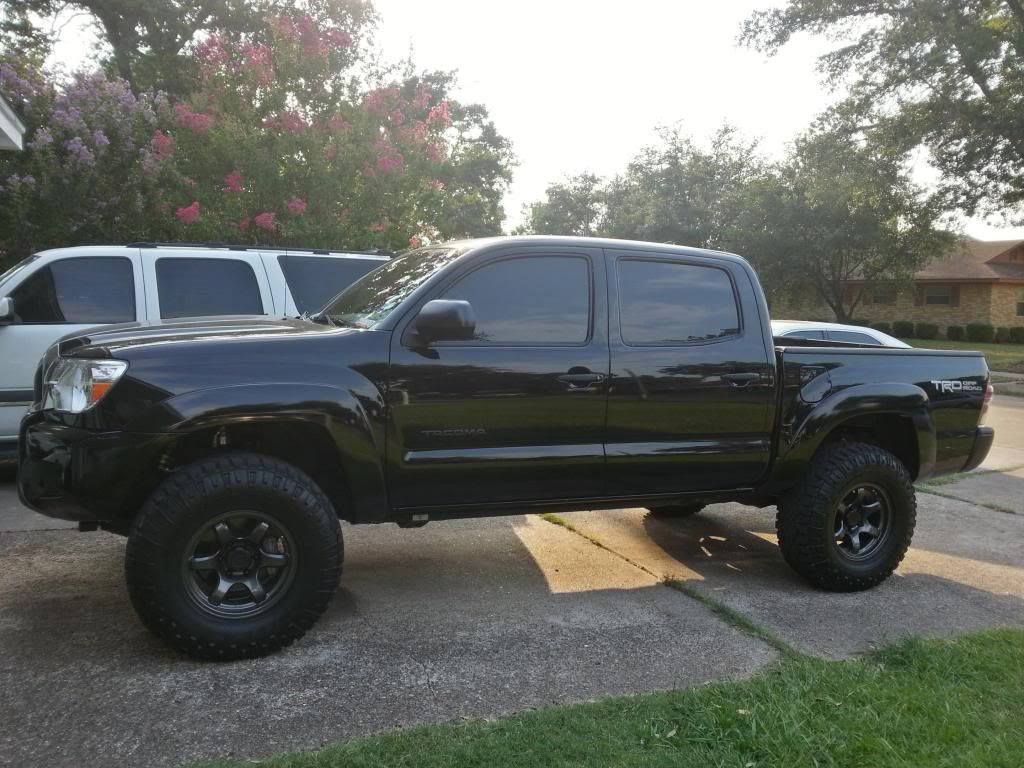 That is my build. I hope you guys enjoyed the pictures. I would like to thank the Tacoma World community and the vendors that I purchased things from. Thank you for taking my money. hahaha This forum is very informative and the people here are cool. But most of all thanks to my wife that supported me through this hobby of mine. Thanx
My family at an Astros game on Memorial day. I know the Astros suck but eh what ever. They are my team and I stay true to them.