Used to have a 99 pathfinder passed on from my brother and when It came time for my own car I knew I wanted a Tacoma. Looked for months to find the right DC 4wd but they were just out of my price range. Finally came across a great deal on a DC TRD PreRunner that I just couldn't pass up so I decided to settle for 2wd so that I could have a taco. Eventually want to trade up for a 4X4 though. Here is a picture of it the day I got it 5/10/13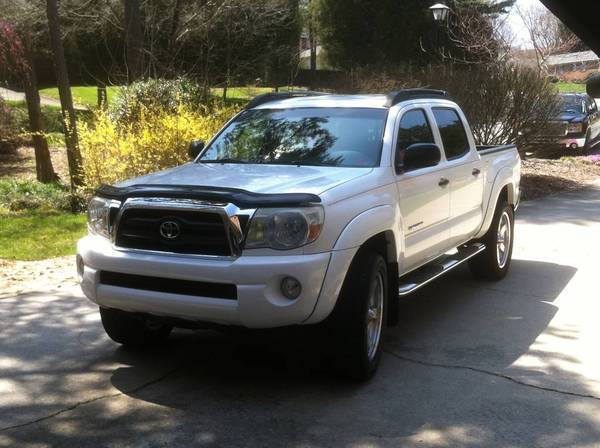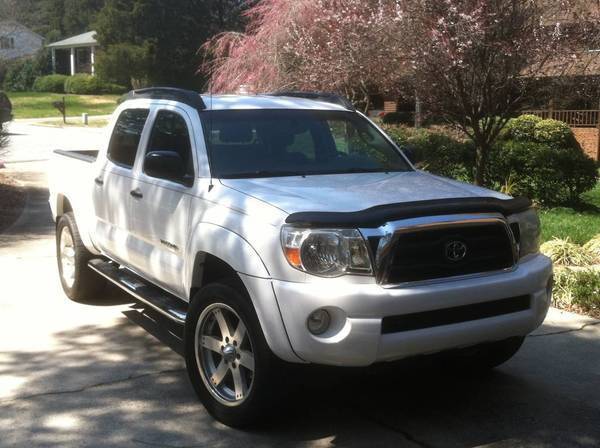 Specs
2005 TRD OffRoad PreRunner V6 4.0
Interior
Gauge cluster led change, led map and dome lights, and double din pioneer.
Exterior
5% window tint in the back and 35% in the front
Dipped emblems
Removed chrome running boards, mud flaps, and ugly
bug deflector
DIY fishing rod holder mounted to the sliding racks
3"
toytec lift
with front coils and rear AAL
32" Treadwright Guard Dog M/T
16" Pro Comp 7089
Smoke halo led projector headlights with 5k HID kit also on fogs
Repainted fading roof rack
Craigslist tool box bedlined
Window visors
Color matched grill and new scooped hood with insurance claim money
Picture with the new rubber at
Discount Tire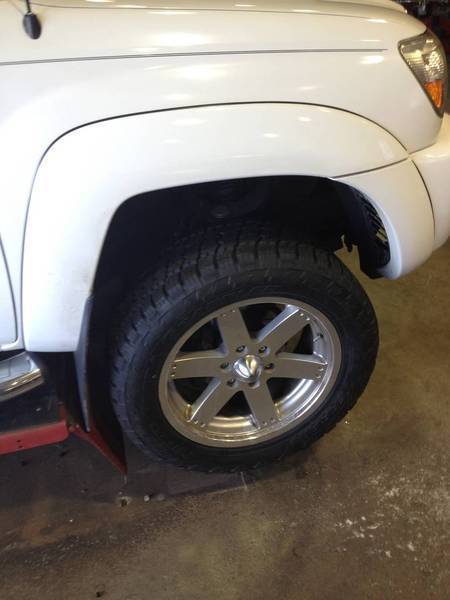 Dipped grill before I changed the front emblem to white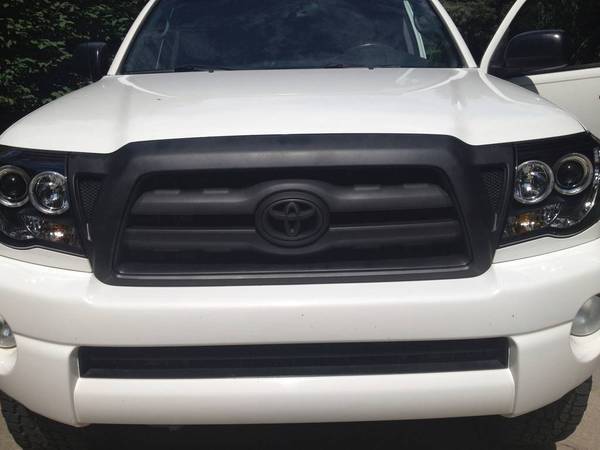 After the white emblem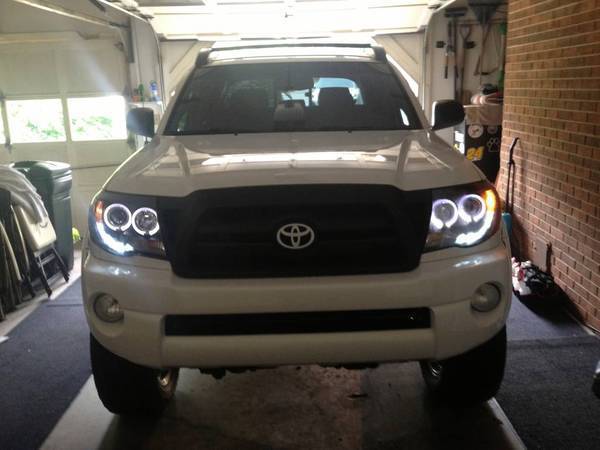 Before and after mud flaps and running boards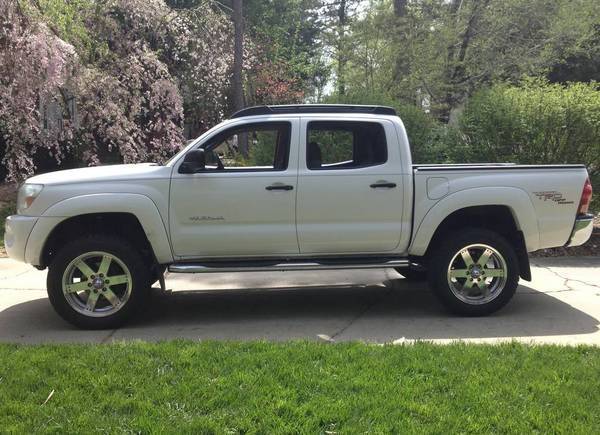 And finally before and after my headlights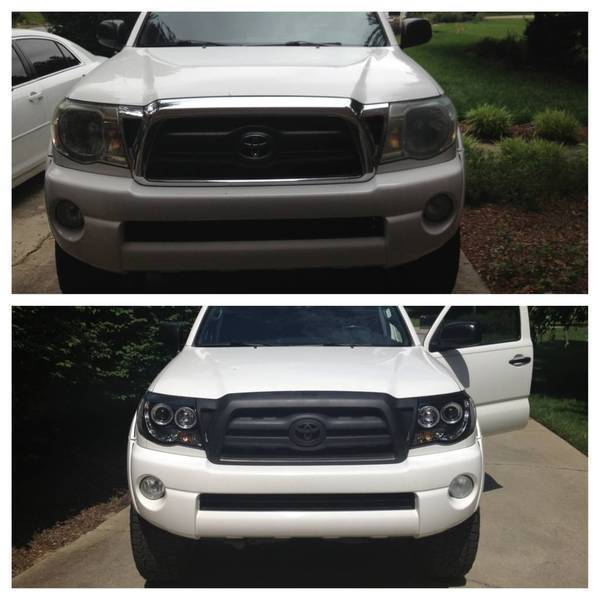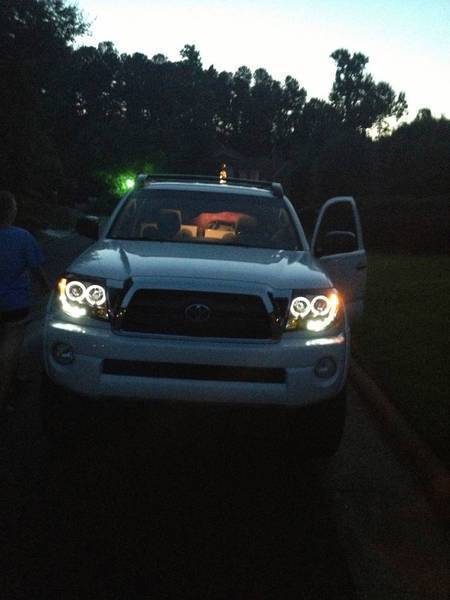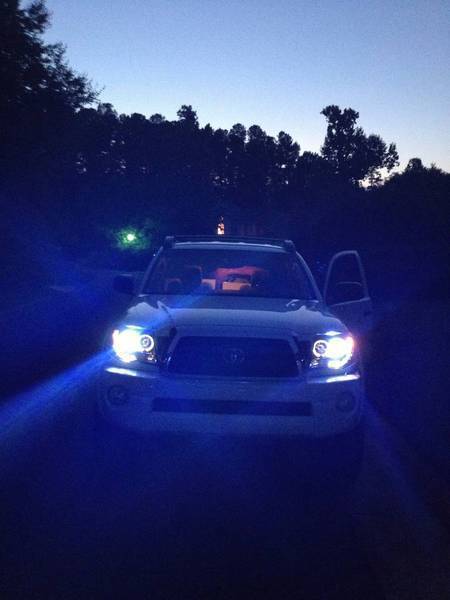 Finally found time to dip my rims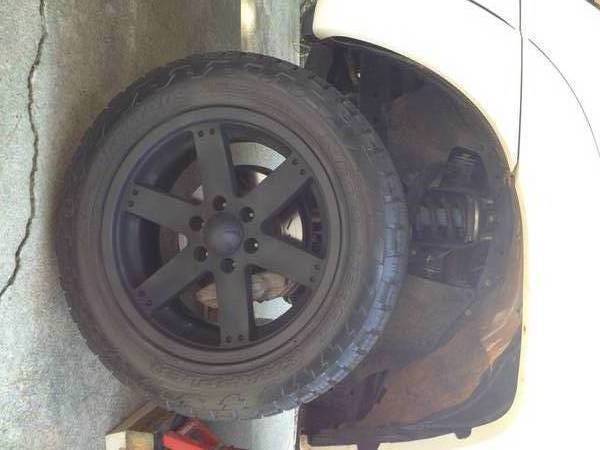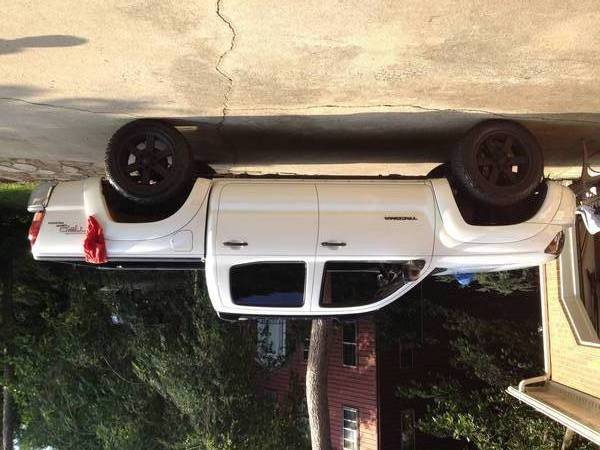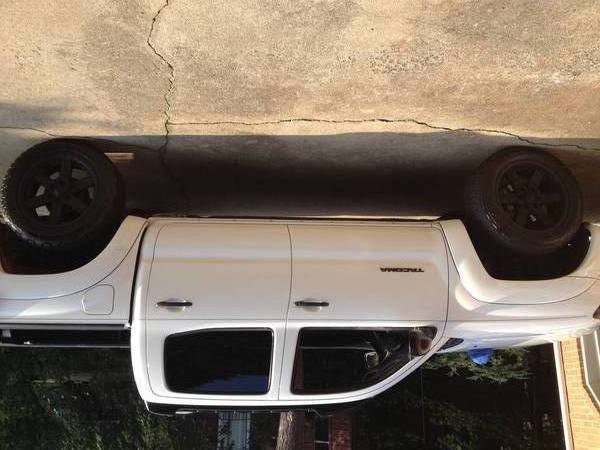 Sorry for the flipped pics, couldn't fix it.
Decided to legit paint my wheels and then dip my lower valence
Started with sanding them down with 220 grit sandpaper and then taped the wheels off with newspaper for the primer and paint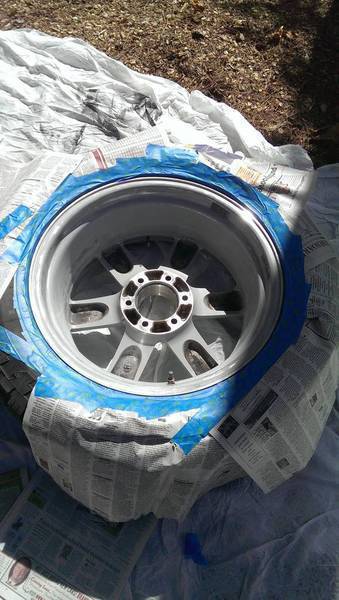 Used 2 coats of self etching primer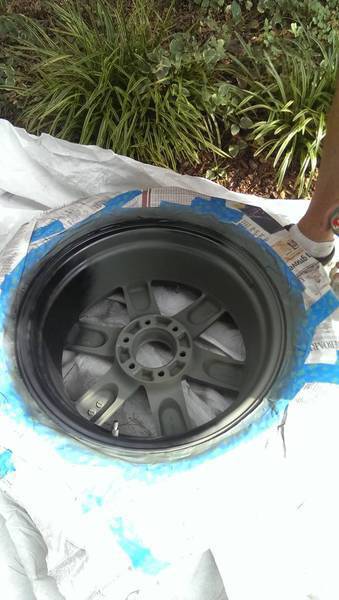 After this i just used 2 coats of duplicolor matte black wheel paint and then two coats of matte clearcoat. I also painted my front calipers ECU purple to rep my school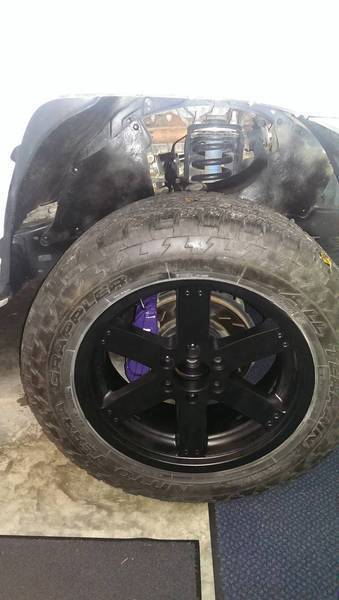 [url=http://www.tacomaworld.com/gallery/showphoto.php/photo/359020/cat/500]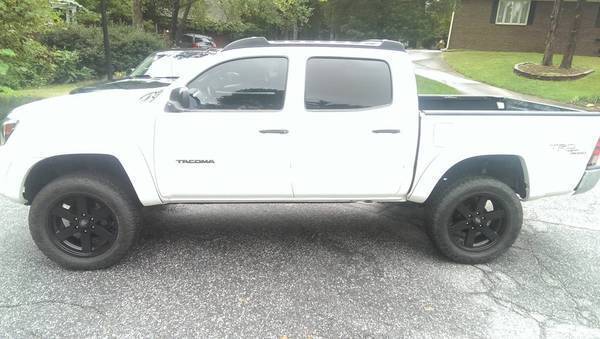 [/url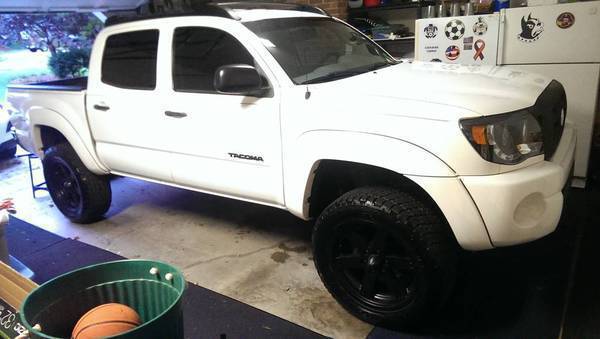 Just finished the Gauge LED Mod this weekend. Here is a before and after picture.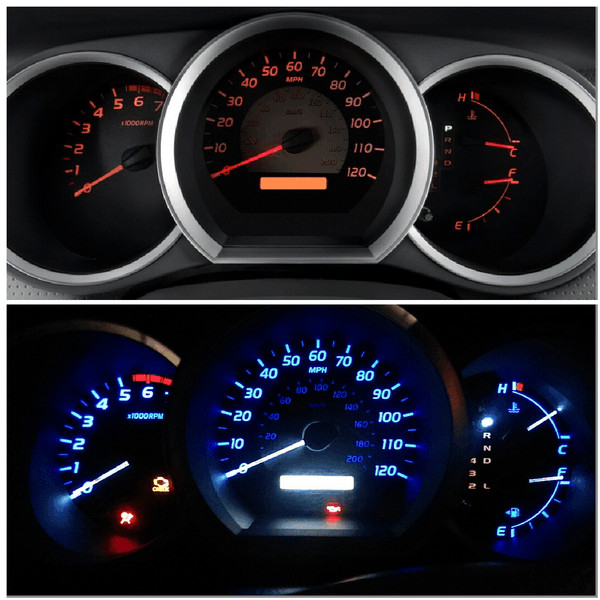 Added a Pioneer avh-x1500dvd double din unit and also changed my clock color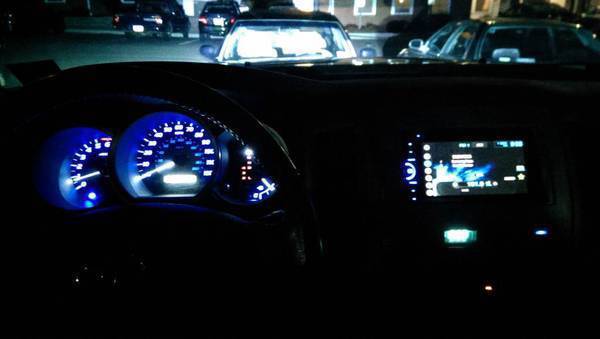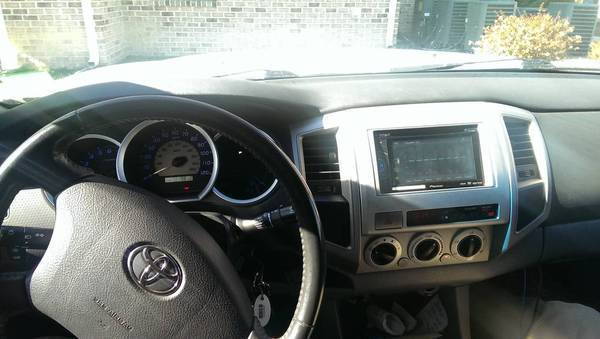 Also added a DDM hid foglight kit to match my headlights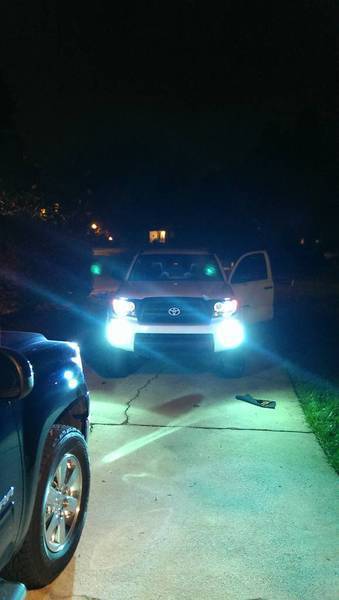 Some custom ECU decals from Steelcityairman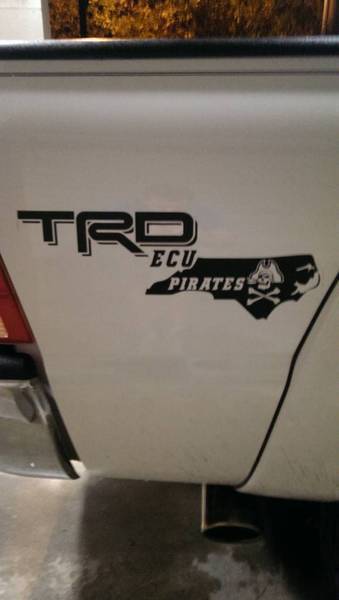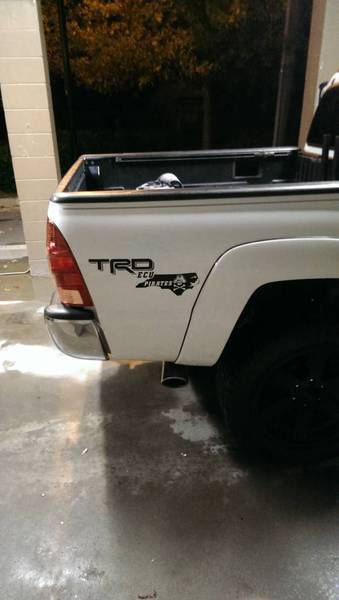 Just finished my Ac Control color change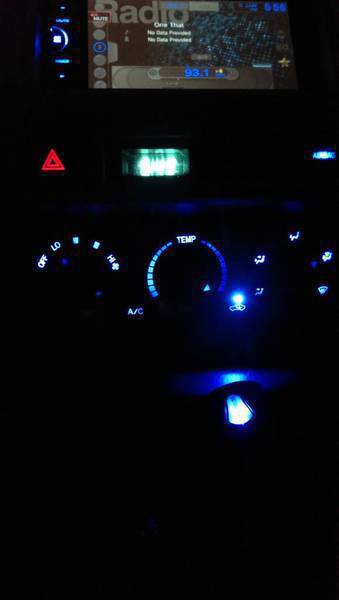 Payed my awesome neighbor to fab me up an
undercover
winch mount for my
Smittybilt
XRC8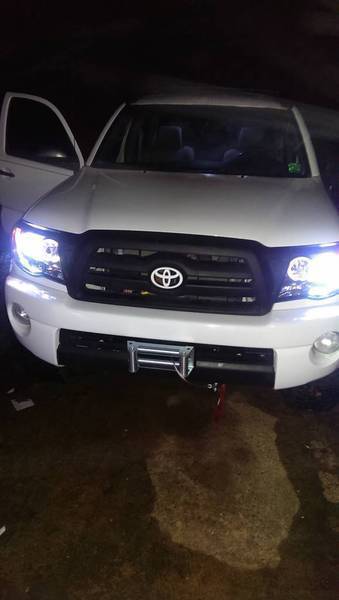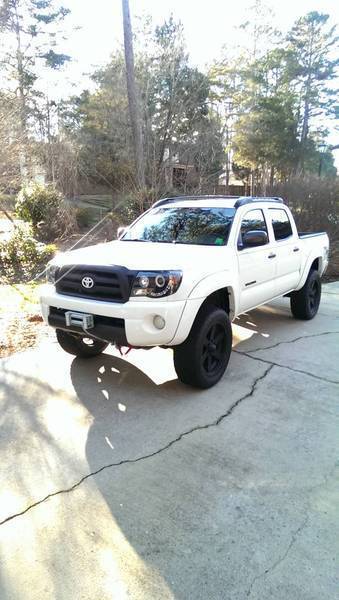 Guy pulled out in front of me about a month ago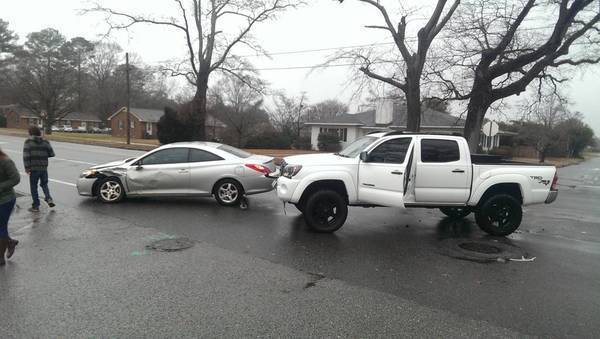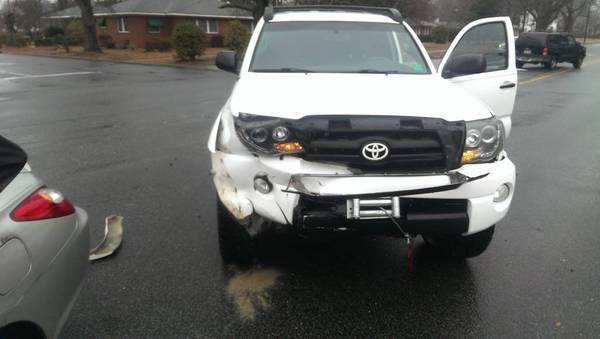 Got some extra cash from the insurance claim and through a deprecation check, so I played the body shop the $150 difference they wouldn't cover to get a hood scoop, and opted for a colormatched grill this time along with 5k ddm hid kit too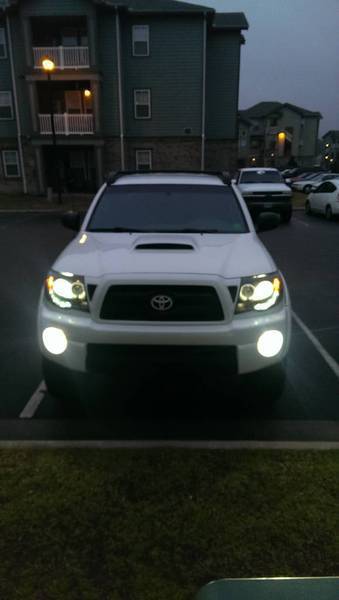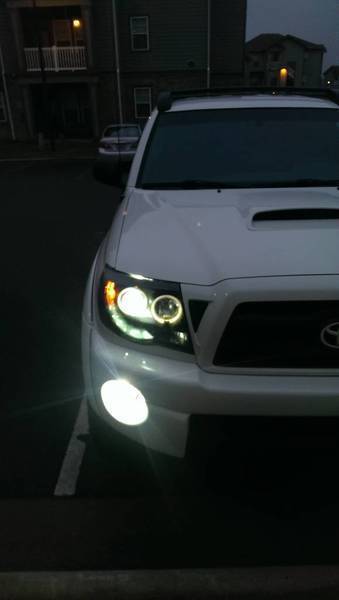 Sold my old rim and tire setup 20" Enkei wt4's painted black on 32" Nitto terra grapplers for 1300 and bought new 32" treadwright guard dogs and 16"Pro comp 7089 for 950 to my door. Got them mounted and balanced thanks to Backwoodstaco (Paul).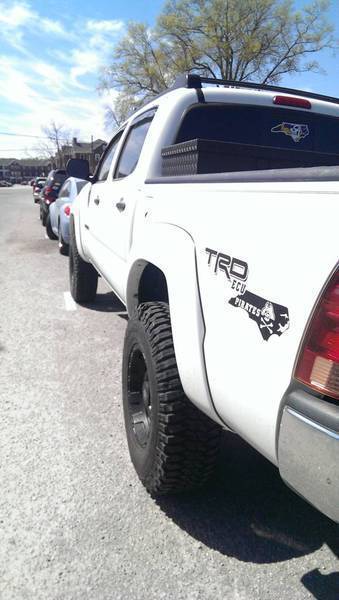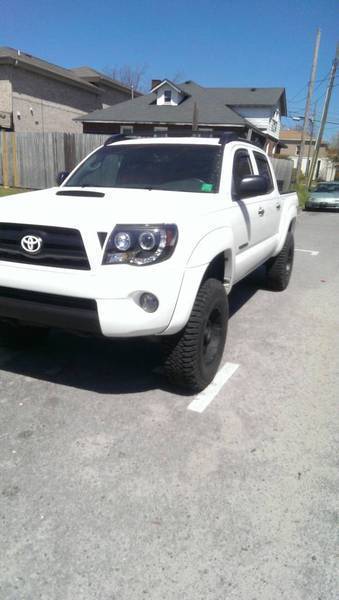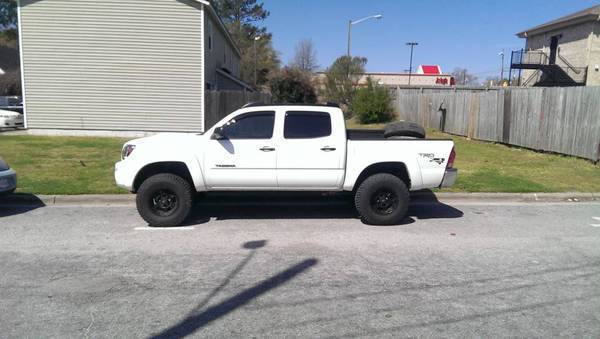 Just added some rear 5125's today as well as some hood scoop led's thanks to the electrical skills of Bellassaiw10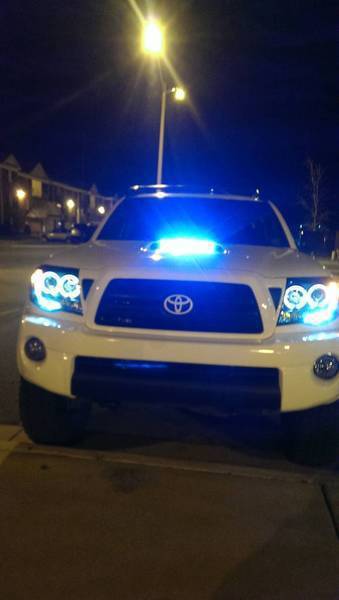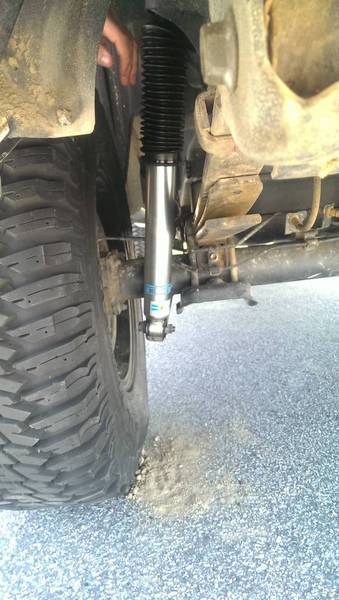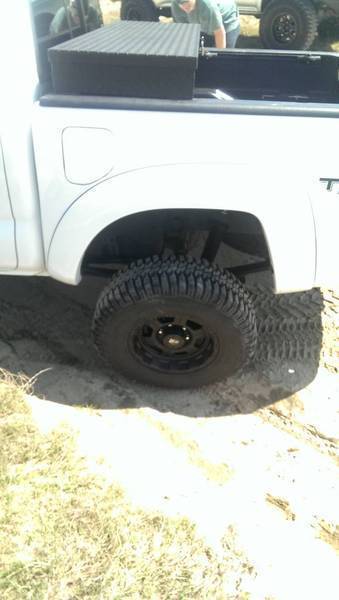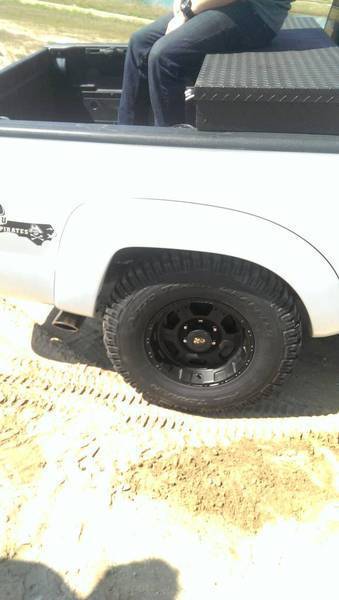 Got the front Bilstein 5100's installed this morning thanks to Backwoodstaco Paul