Ok, I guess I should do a build thread, truck is starting to take shape and have been asked a few times.
2012 Tacoma DCSB TX Pro, Super White
Basically how she sits today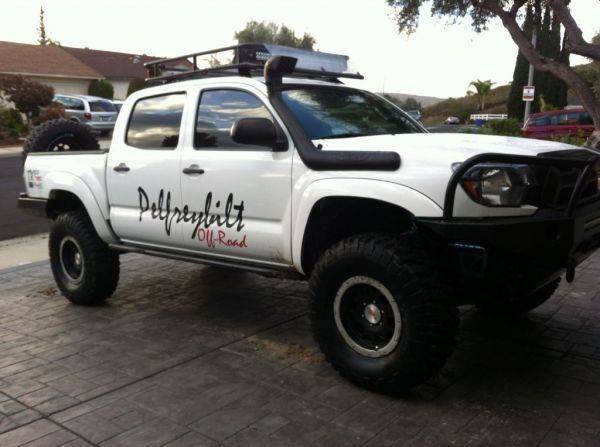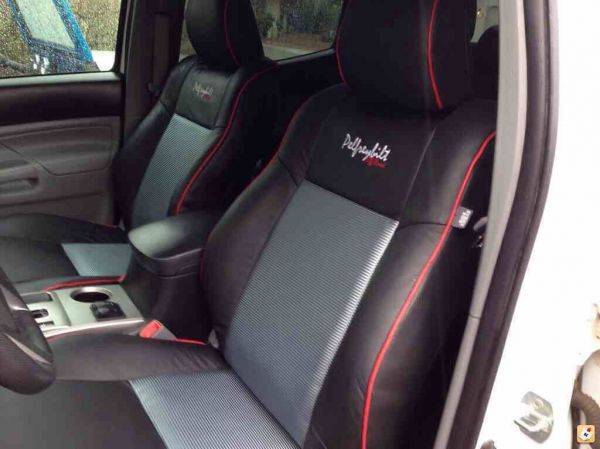 Interior and audio mods:
JL Audio Clean Sweep Interfaced Factory HU
JL Audio Components Front and Rear
2x fosgate 12" Shallow mounts
Fosgate 800H2 Mono Amp
PPI 400.4 4 Channel
Custom built Sub Enclosure and amp rack
100sf Dynamat
Tinted Windows
Coms:
Kenwood TM281 2 Meter radio
Cobra 75 CB Radio
Engine:
None except in cab intake
TRD Exhaust, stock
Exterior and Armor:
Pelfreybilt Front Plate Bumper W/20" Rigid LED bar and Dually Fogs
Pelfreybilt Rear Hi-Clearance Bumper W/Rigid SR-M Flushmounts
Pelfreybilt Sliders
Pelfreybilt Full Skids
Pelfreybilt Bed Rack (sometimes) Bestop Supertop
Pelfrybilt Roof Rack w/40" Rigid LED Bar, Dually Dust Lights
Warn 9.5 XP Winch
Masterpull Synthetic Line
Trailer Products Fiberglass Fenders
Pelfreybilt Hi Lift and Axe/Shovel Mounts
Suspension, Drive-line and Tires:
Front King 2.5 RR C/O's w/ 700# springs
Icon Tubular UCA's
Rear King 2.0 x 12" RR smoothies
Rear King 2.0 x 2.5 Bumps
Rear Pelfreybilt Shock relocate kit
All Pro
Expo Springs
BFG 315/75R16 Mud Terrains
TRD Alloy wheels
Front/Rear Sierra 4.56 Gears
Front ARB Air Locker
Rear TRD Factory Locker
Few Pics, I have them everywhere so I'll add as I find them. Enjoy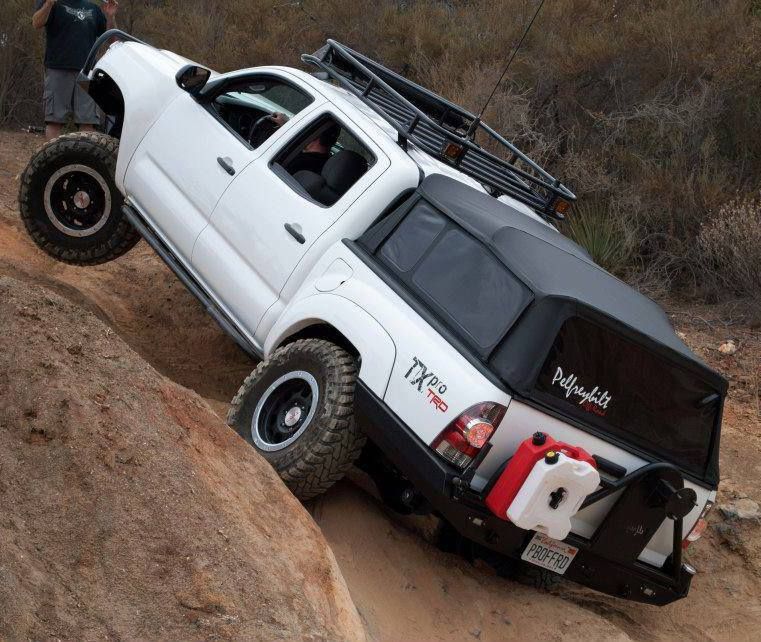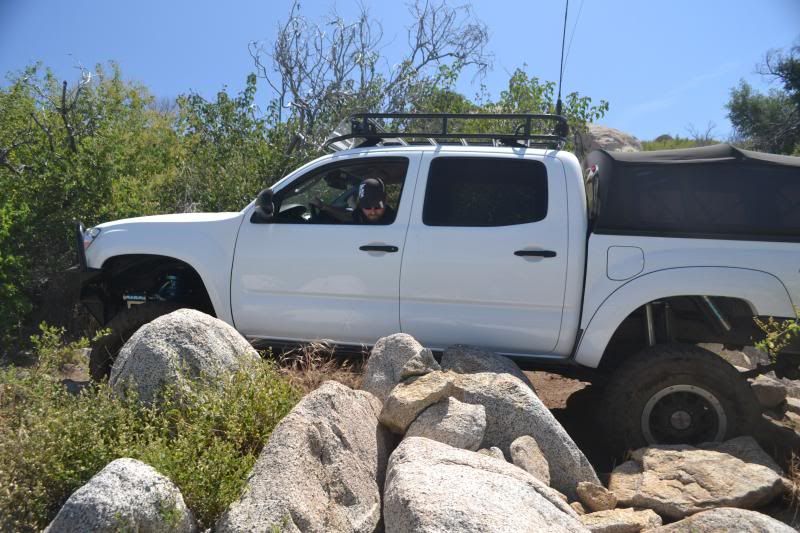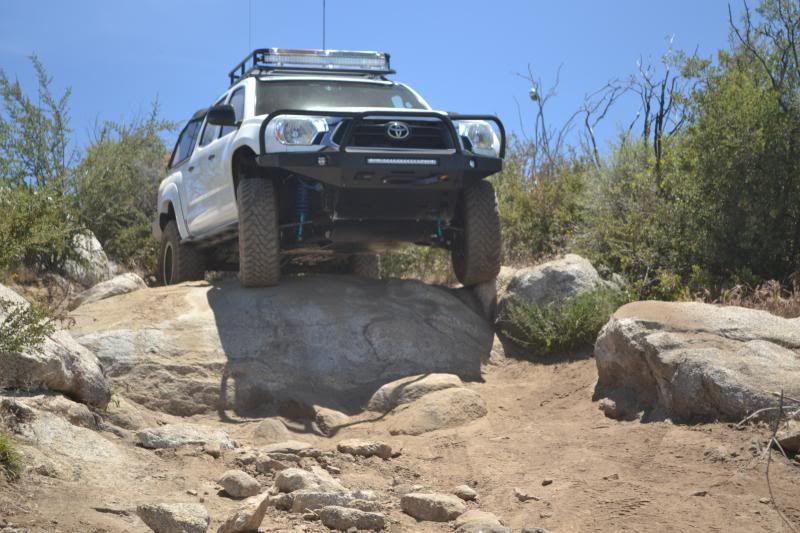 Couple Videos: Thanks Erik!!
http://youtu.be/xJFYPrkDgc4
http://youtu.be/sYwhiL_OgIE
In Cab Intake Vid:
http://youtu.be/4y6Tt_1dYJs