2013 TRD Off Road DCSB
Hows she looks currently!

List of Mods
Suspension
- Billstein 5100 Front and rear shocks
-
Toytec
coilovers
- Toytec AAL
- Light racing UCA
- Diff Breather relocate
Exterior
- BHLM
-
Bug Deflector
(I was hoping this would help with rocks. I have 4 large windshield chips 4 months after I bought the truck)
- TRD Cat-Back Exhaust
- Black Derped the grill (KILL the Chrome) Need to get the rear bumper next
- Vent visors
- Added some tie down points in the front of the bed for my rod rack
- Hose clamped the tail gate on to keep my rear view camera a little longer.
- Class 3 tow hitch
- Jumper LED reverse lights
Interior
- Cheapo Mossy Oak seat covers and floor mats
- Green LED dome/map light from jumperleds on here
Armor
- BAMF Weld-on Sliders
Stereo
-
JBL
1000 watt 5 channel amp using factory touch screen as signal source.
- Polk Audio Separates
- Two 10 inch Polk Audio Subs in a ported box (need to custom build one when I get the time)
Rims/tires
- Stock TRD Off Road Wheels
- 255/85 BFG MT KM2's
Future Mods
- Full leaf springs in rear
- Pro Comp Wheels 315s CMC and trim wheel wells/fender flares
- Regear
-
All Pro
3 hoop front bumper
- Win the lotto!
Coilovers and UCA's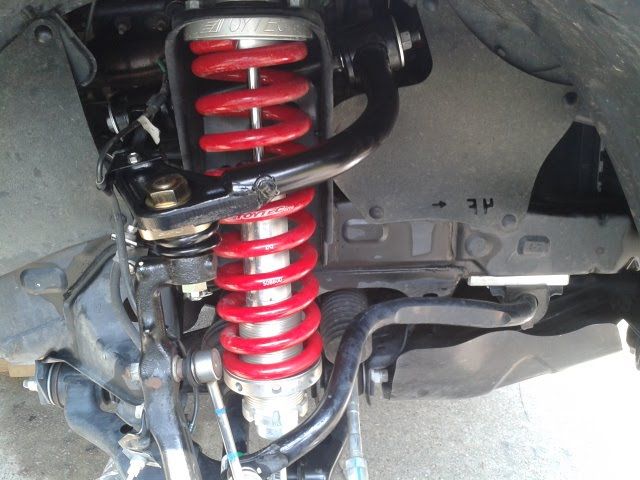 Catback/rearend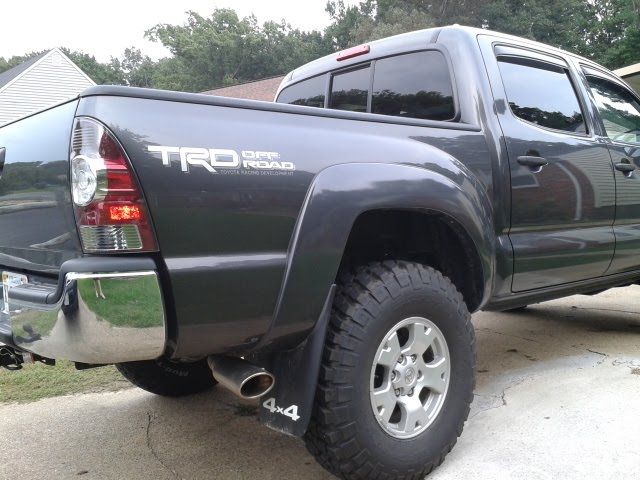 Rear billies AAL ubolts and 3 degree shims (maybe a very slight vibe at 20mph but cant notice it at all since I put the MT's on)
Front end