I have been reading a lot of posts on this site and I love it! I have found so much useful information and pictures on this site, it is invaluable! I am planning to do many mods to my new 2013 DCSB TRD Sport in Pyrite Mica.
Most recent pic: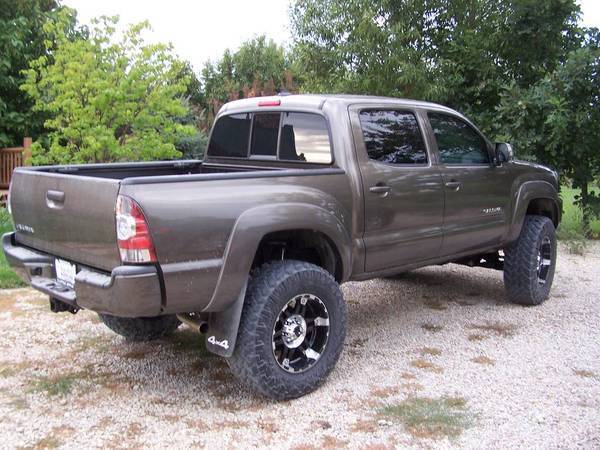 I have had several Tacomas over the years, my last one being an '07 SR5 Silver Streak Mica Access Cab 4x4. It served me well and I even took it over a few Colorado mountain passes where the only other vehicles we met were motorcycles, quads or side-by-sides.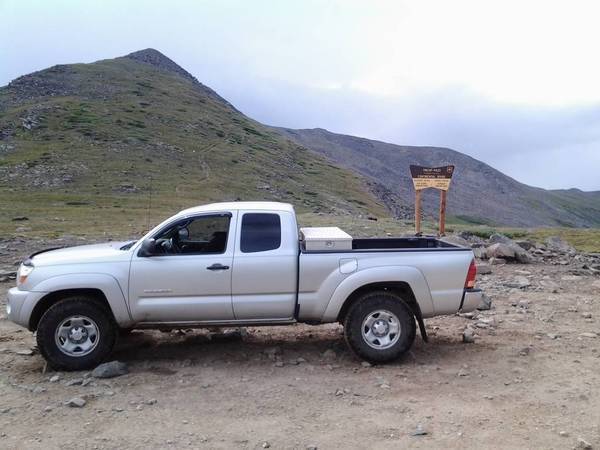 I didn't take any pictures of the '13 right after I got it because I couldn't wait to start doing some mods. First thing was to get the windows tinted. Added 35% all the way around. Then I had to get rid of the god awful stickers on the bed.
I also removed a couple of badges off of the tailgate. I left the Tacoma badges on for now until I decide whether or not I want to leave them, paint/dip them or remove them all together. (Thanks for all the good info on removing those!
)
I have a 6" lift, wheels and tires on the way. I am also going to add some fender flares, a bull bar and possible steps on the sides. I will post pics as the mods are added.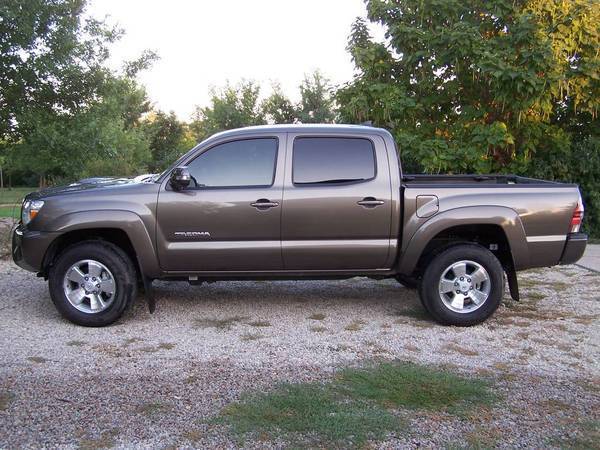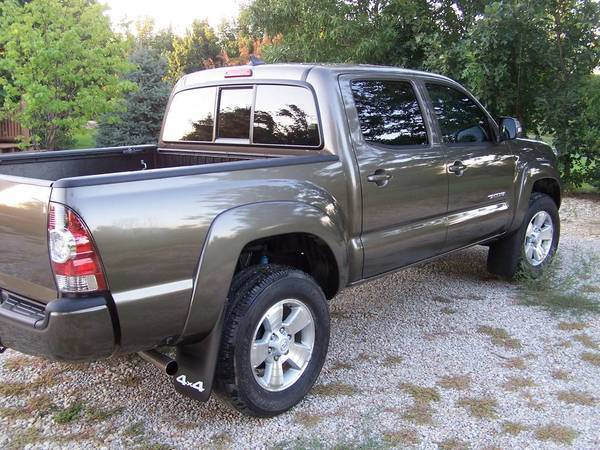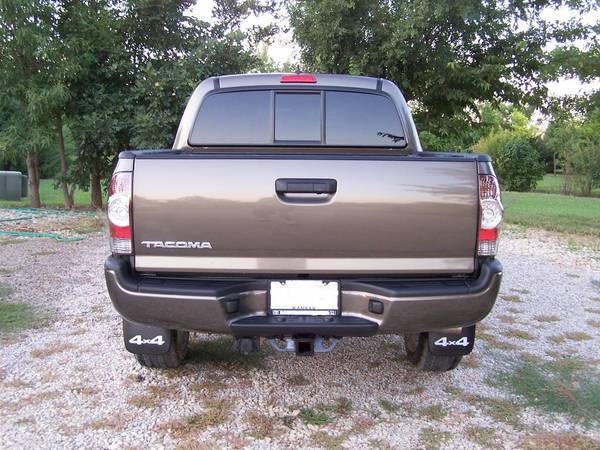 These are my first major mods I just got completed: BDS 6" body lift kit, XD Spy Black Machined 18x9 -12 offset, Nitto Trail Grappler LT295/70R18