As she sat this morning (9/2/13):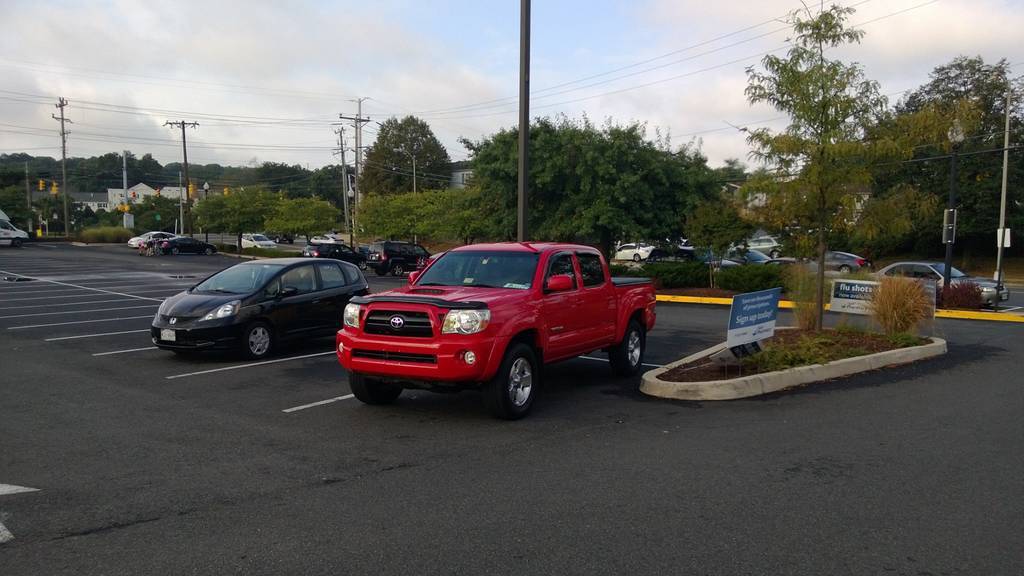 I figured its about time I start a build thread so I can keep track of how far she has come. There are countless threads for inspiration, so this is my way of giving back. The build-up is going to consist of two (maybe three) different phases. Phase 1 is basically complete and had the goal of creating a comfortable cruiser that will be good on road trips, while still capable on basic trails. I asked you all for your suggestions on what mods would be best and I got some great feed back here!
Lets start with the classic "day I bought her" pictures. You can see a whole bunch of them with my post
here
, but this is the best one: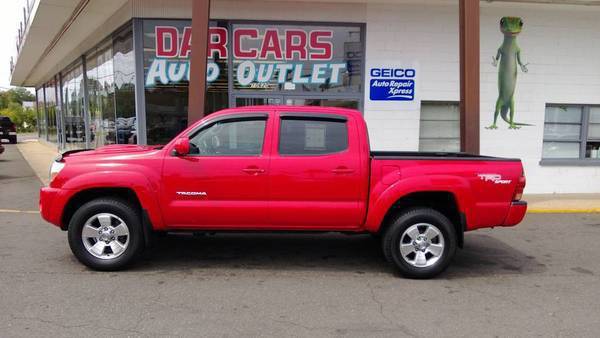 My wife hates the color red on cars and the taco is no different. She called it hooker red and it made me think of an awesome song by the Police called "Roxanne" and thus, how my taco is named Roxanne.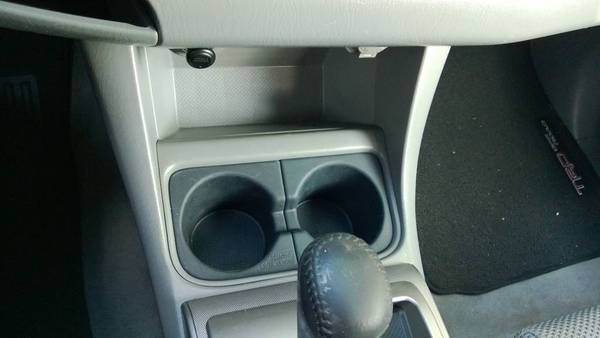 After a few random mods like hose-clamping my tailgate and fixing my temp gauge, I had to buy a few other essentials. For me, cup-holders are essential and $32 on
ebay
gets you some basic cup-holders.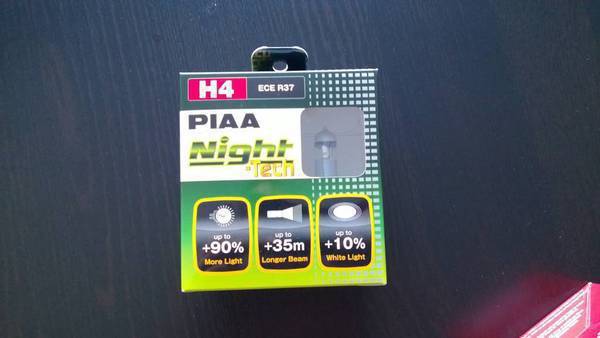 Next were some decent headlights. After some research, I decided not to do some retrofits because of the time and cost associated with it. I might change my mind eventually, but for now these PIAA headlights are awesome.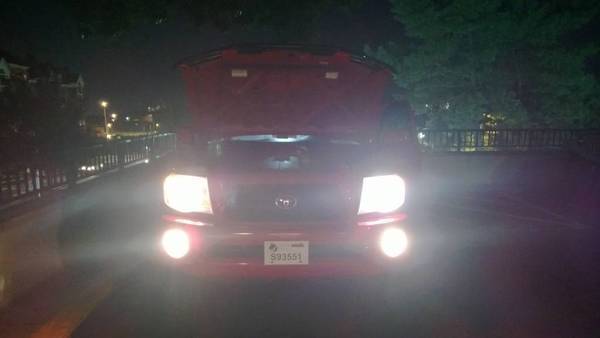 The right is the new PIAA and the left was the stock bulb. Not a great picture, but in person they are much better. These were about $50 on
amazon.com
.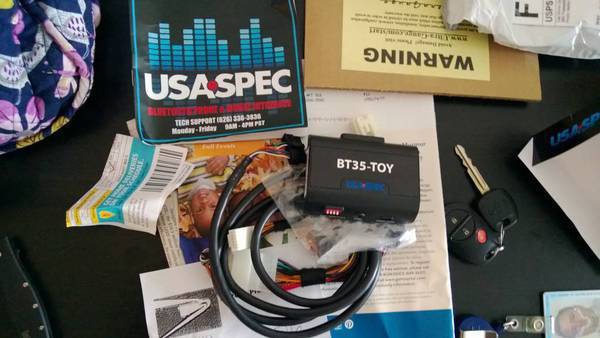 I tried an FM transmitter for a week until I decided it was horrible and I wanted A wireless solution. After some TW browsing, I found the BT 35 TOY module. I didn't want to change out the stock HU because I often park in some shady areas in DC and would, no doubt, be a target.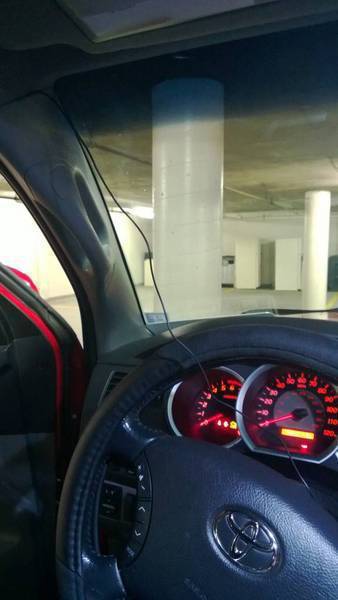 Comes with wireless streaming of music, ability to keep the steering wheel controls, and wireless calling. I decided to mount the mic above the rear-view mirror.
When I was installing the bluetooth, I came across this random module thing. It looks like it might be the security system, but it is not stock and did not come from toyota. It was spiced into the back of the camera and has a red and a green light. The green light was blinking. I left it back there, but I have no idea what it is.
Anybody have an idea?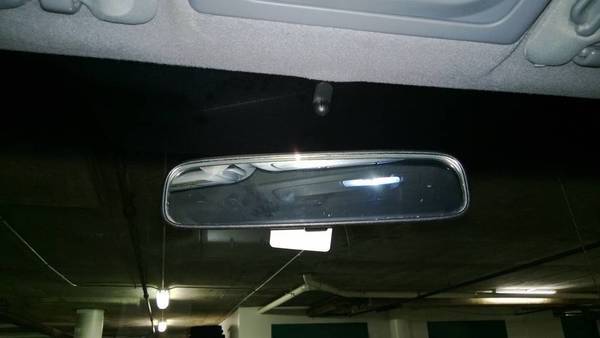 I settled on this location because it looks clean and isn't noticeable. Call quality is good and I don't have to yell.
Next, I wanted an Ultragauge to determine exact MPGs and other various information for road trips. I wanted it out of sight for would-be thieves, so this location is fairly inconspicuous.
Looks good and gives fantastic read-outs. It was probably the best $60 I have spent on the truck.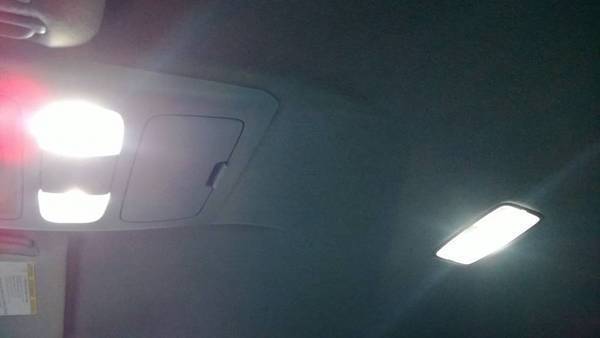 Here are some superbrightLEDs dome and map lights. Its a quick and easy way to get a TON of light in the truck at night. Great for finding stuff dropped between the seats, which happens a lot with me.
I also wanted the windows tinted. For me, this is a no-brainer, it lowers the temp of the car, detracts from curios eyes, looks 1000x better, and protects from sun burns on a road trip. Shout-out to TINTFX in Fairfax, VA for the outstanding job and price. 25 minutes, in and out!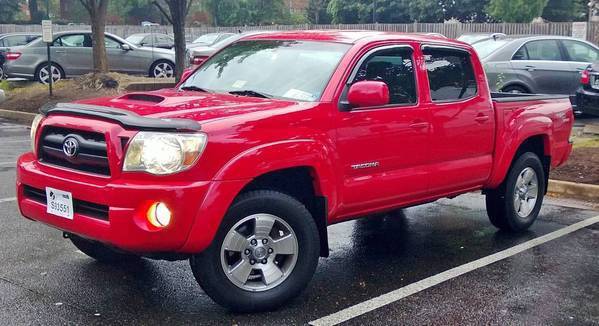 5100s!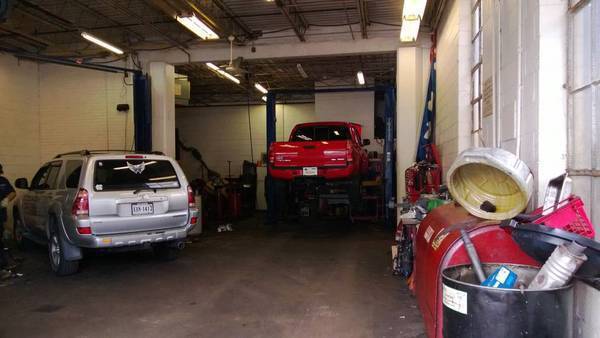 Here is Roxanne up on the lift at the shop. I wish I could have installed these myself, but was nearly impossible in my apartment parking lot and I have no other space. A couple of guys offered their driveway, but I got this done for a decent price.
5100s!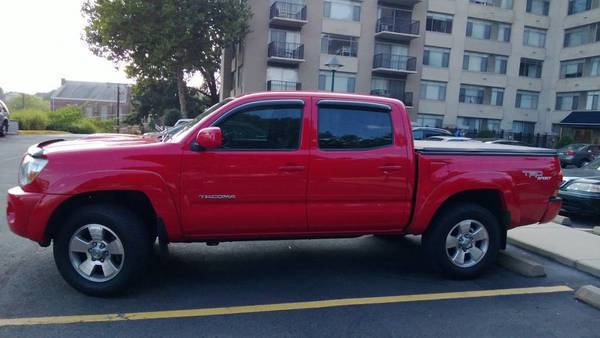 Here is how she sits. The stock shocks had 146,000 miles on them, so they were sagging pretty bad. I had the Billies set at 0" for now, but when Phase 2 comes, I'll be changing it. As you can see, they lifted the front and back up, so they are at stock height again.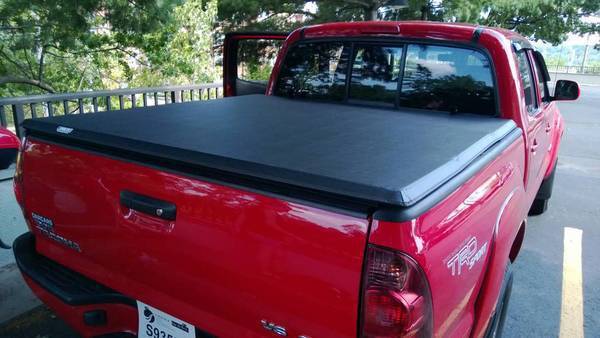 Next purchase for roadtrips was the
tonneau
. It is good for gas mileage and for storing stuff that can't get wet. I have found that it is fairly water tight with some extra stripping and some good fitment. We will see as time progresses.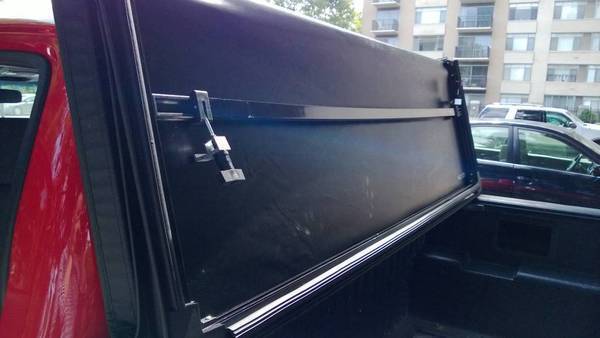 I also threw on a pop-n-lock to secure random things. I have my stock handle up for free
here
if anyone wants it.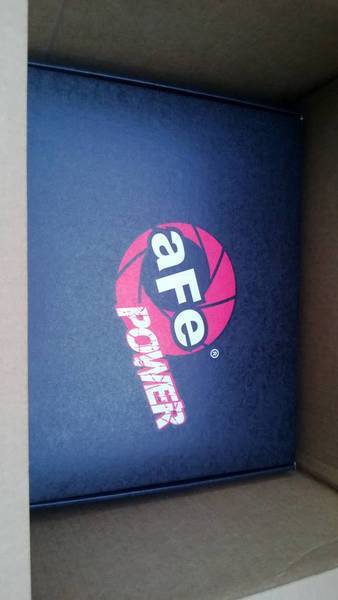 AFE power!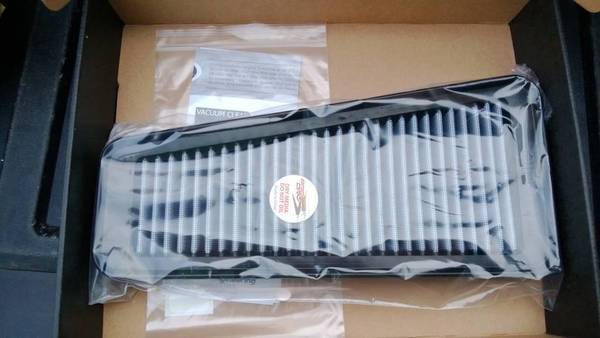 After some recommendations from some guys and my severe hatred for K&N oil filters, I picked this guy up. We will see how it holds up, but for $70 it better last a while.
That is it for now. I have some
WeatherTechs
comings soon and some Wet Okles too (end of September)