Good news for you. Because this truck had had been brought in by the previous owner prior to 12/31/11 (12/31/12 in NY only) and the frame inspected, passed, and consequently treated with the CRT, that frame is eligible for a
15 year from date of manufacture total replacement warranty.


The truck is a 2004, so the production date was probably about 9/xx/2003, meaning that frame is eligible for the free replacement warranty until 9/xx/2018 should it develop rust perforation larger than 10mm. These frames rot from the inside out, so the CRT tar doesn't really do too much.
You're also entitled to one free frame perforation inspection per year
(until that 15 years expires). Meaning you can make an appointment to take the truck to any large Toyota dealership and they will inspect the frame for holes for free.
However, once the frame has been coated with the CRT their inspections are very lax. Meaning that when these frames are initially inspected, they just bang on them with a hammer so any rot breaks through, but once the CRT is on there they are not permitted by Toyota to bang on it, so it's just a visual inspection (I heard this straight from my local Toyota Service Manager)
If the frame rotting, it may not have broken the surface yet, so they will miss it.
So what you need to do is get out there with a small ball-peen hammer and bang along all sides of the rails and anywhere you can.
Listen/feel for soft spots (where you don't hear a "Dong").
Here's a picture of a common rot spot along the rails, right before the shackle for the leafs. This is a picture of where I punched through my frame.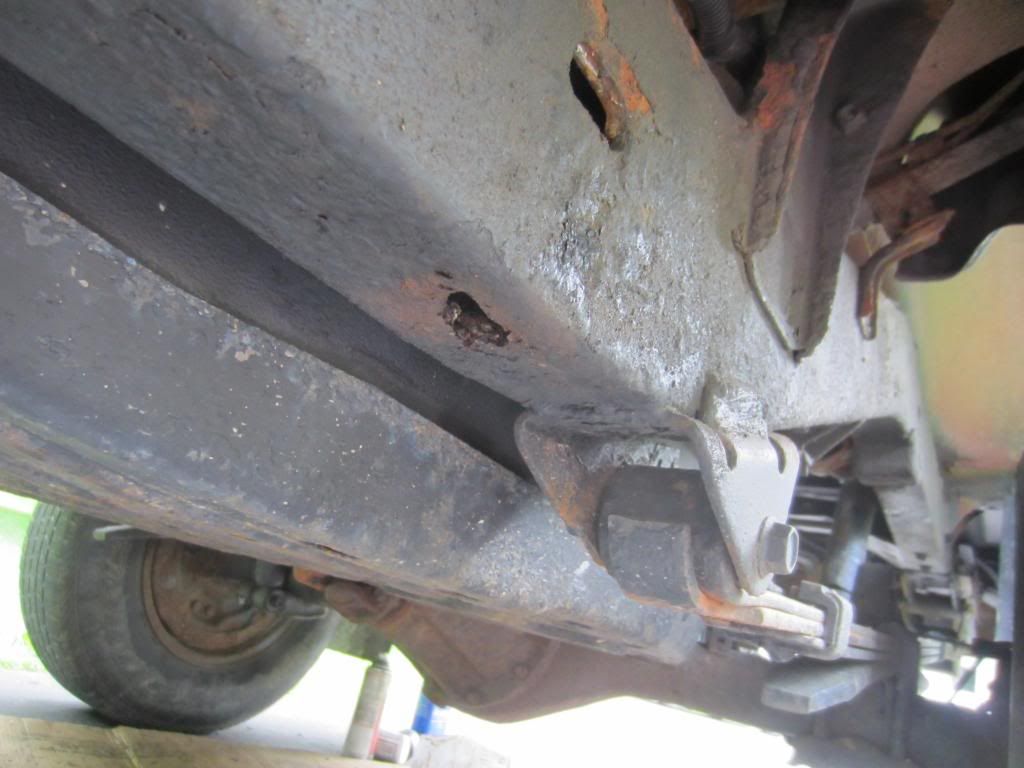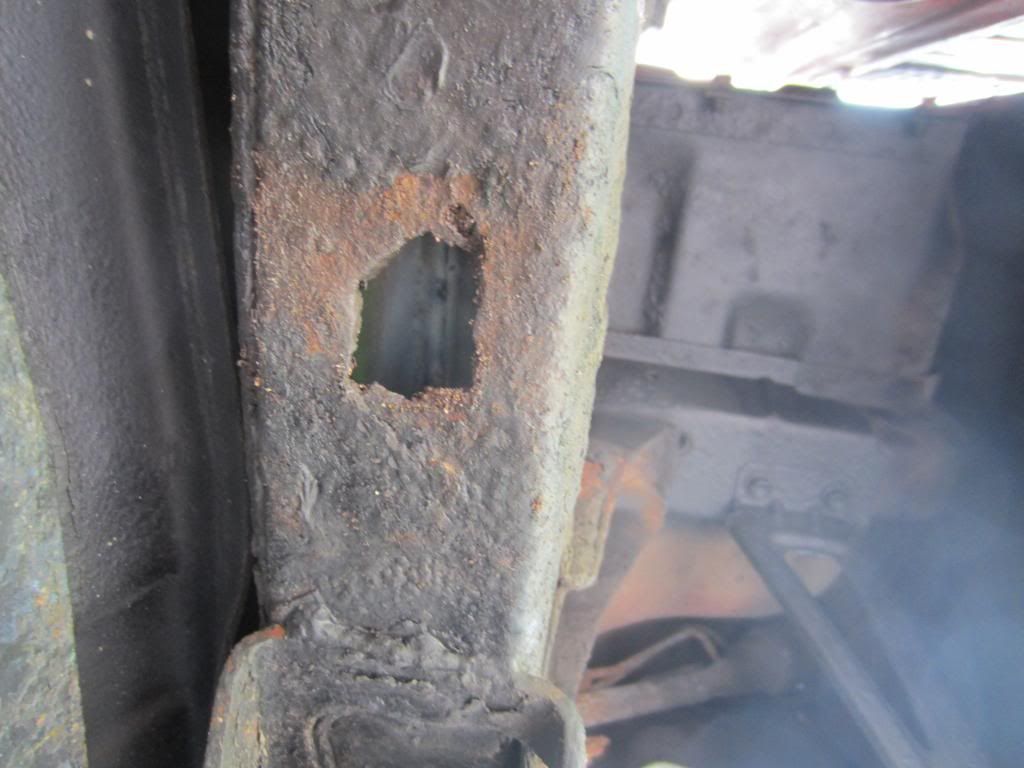 I've recently gone through the frame replacement process so if you've got more questions please ask.