For most Recent Mod, scroll to the end of this post.
This is my SWB Double Cab Short Bed 4x4 TRD Sport. Her name is Jennifer Lawrence
(If you have seen the Xmen movies you would know why.)
Now that I have a few things to show I figured I'd start this thread to keep track of things. It isn't much yet but it's a start and there are many mods to come.
Odometer at Purchase: 59007
Current Odometer Reading:
82400
Mod List
Wheels/Tires
265/75/16 Toyo Open Country AT II C rated
Suspension
Stock (for now)
Performance
Xlerator Performance Mufflers
(Came on the truck)
Throttle Body Spacer (Came on the Truck)
Armor
Avid Offroad Sliders W/Kickout
Interior/Electronics/Communications
Weathertech
Digital Fit Floor Liners (Black)
DIY Aux Input for 2005-2008 Factory Head Unit
Shelberg Customs Shifter
Uniden 520xl Pro With 3 foot Firestik II
PA speaker
Internal CB radio speaker (being shipped)
Exterior
Rear Differential Breather Relocated to Gas Cap Area
Plasti-Dip Front Valence
De-Badged
De-Mud Flapped
Rattle Canned Hood Skewp Black
20% Tint
Famous Fabrication Tailgate CB Antenna Mount
Recovery
3''x30' Recovery Strap
Future Mods:
Up Next:
Full OME W/Dakars and 2885 coils
LR or Camburg Ball joint Uca's.
Ultimate Goal
Expo Rig
OEM Roof Rack (Whenever I find one cheap)
Full Relentless Skids
Front Bumper:
Relentless Aluminum or
Pelfreybilt
or Brute Force Hybrid Bumper
Rear Bumper:
Something with a tire swing out
Snorkel
Lockers
A short picture history
(3/14/13)
Just after Purchase next to my old ride:
Gunner the 4runner you will be missed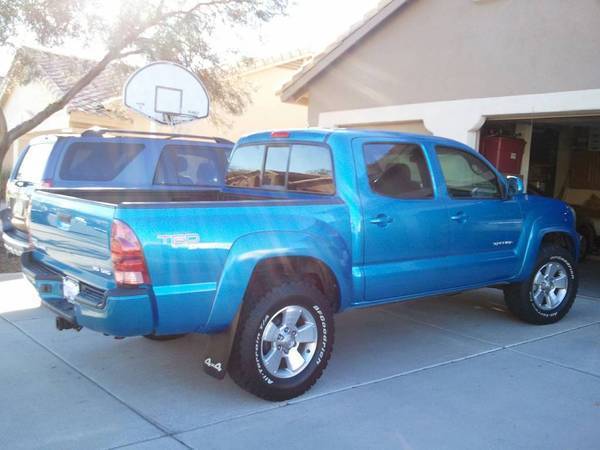 (4/13/13)
Stayed like that for about a month. But then Decided to Plasti-dip the Valence Black. Came out really nice I think.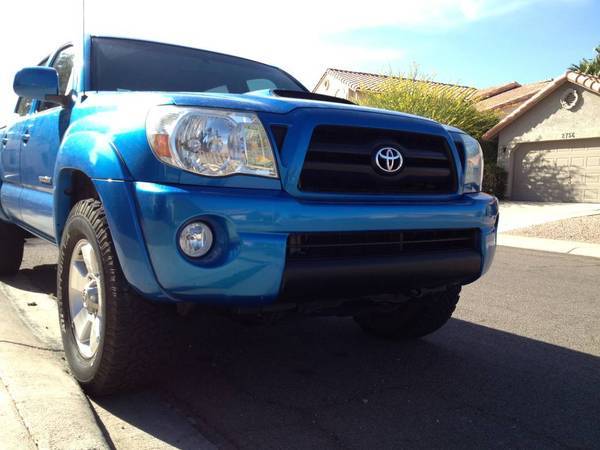 April 2013
(not sure on the date)
Wanted to play my own music and was not going to fight with an FM transmitter so then came the
DIY AUX Input in a 2005-2008 Factory Head Unit
I don't have a pic right now but we tapped a hole in the little change cubby to the right of the steering wheel and put the AUX input there.
It took a couple hours but it was totally worth it the cost ($4).
5/29/13
Avid Off Road Sliders W/Kick out
.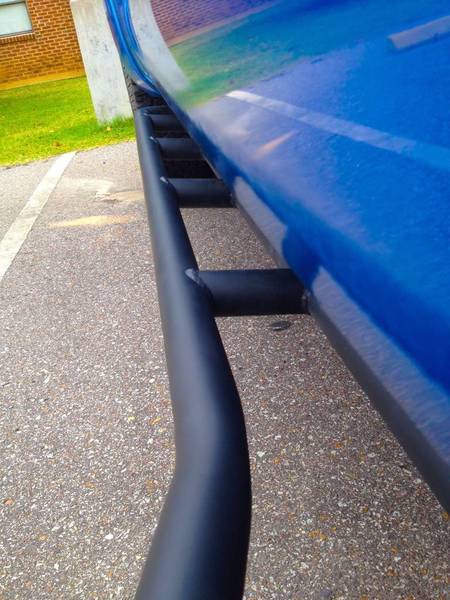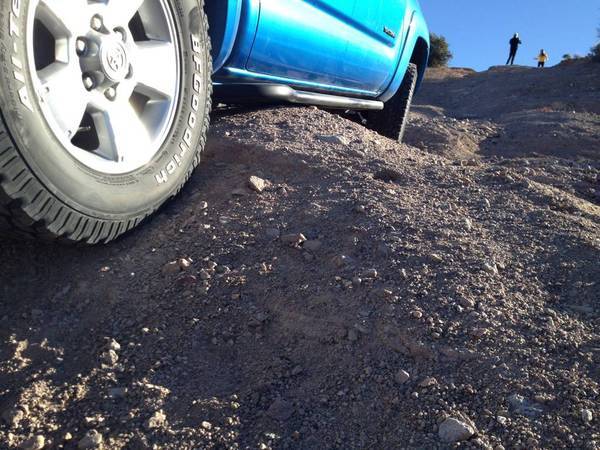 (9/9/13)
Weathertech Floor Liners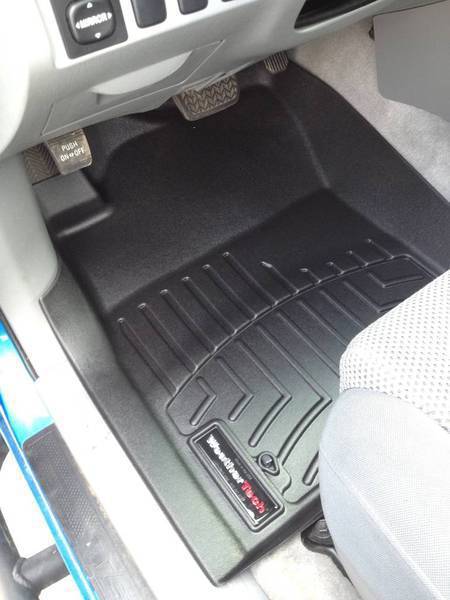 (9/11/13)
Plasti-dipped Badges (Now Removed)
(1/6/14)
Shelberg Customs Shifter Knob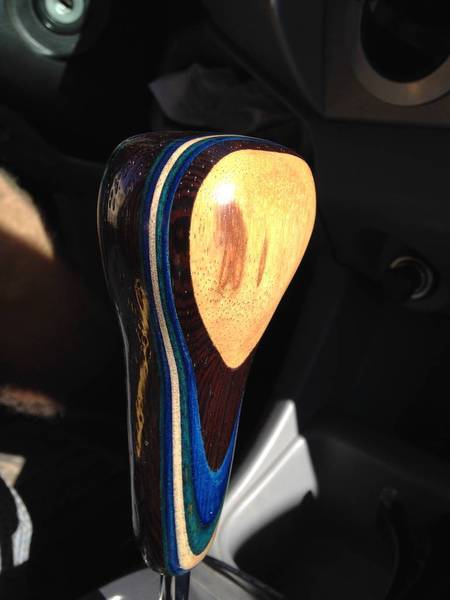 (1/10/14)
Uniden 520XL Pro W/3 Foot Firestik II and PA speaker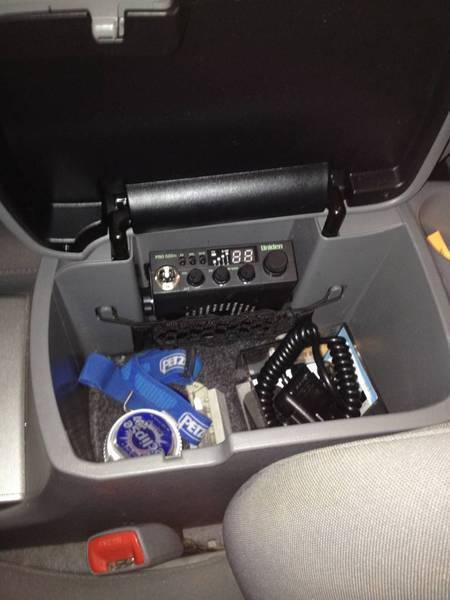 (1/14/14)
Got the PA Speaker hooked up. It is installed right behind the Driver's side fog light.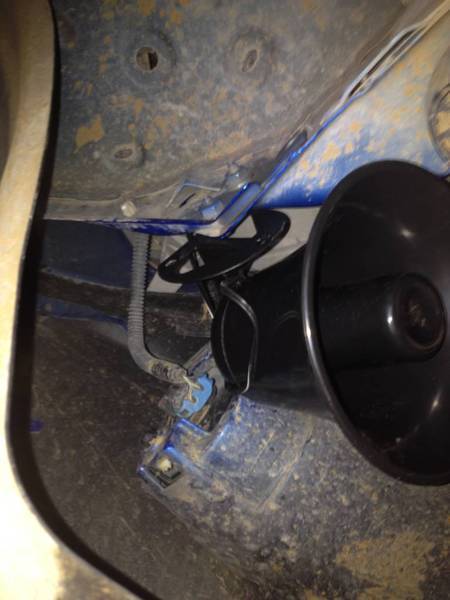 (1/21/14)
Famous Fabrication CB Antenna Mount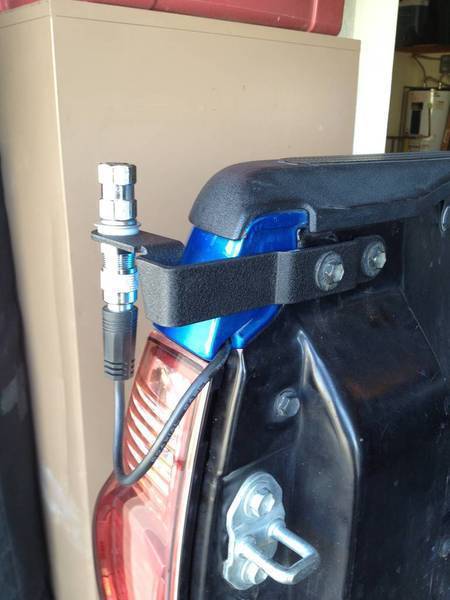 (9/6/14)
Debadged and Removed Mudflaps
11/15/14
265/75/16 Toyo Open Country AT II on TRD Off Road Wheels