Where do I start. I bought the truck in 2005 and did a few mods, tinted windows, TRD floor mats, TRD exhaust, Toyota skid plate and every other accessories known to man, tailgate extender, bed net, 2 bed dividers, truck mat etc. etc. Custom wired my XM in and hid it in the sunglass holder and ran the antenna through the headliner and out the third brake light. My truck remained stock for about 4 years and then I won a contest which allowed me to buy my wheels tires and lift and that was about 6 or 7 moths ago. Now I have started an addiction similar to the one I had with my Harley. Now that my Harley is where I want it, I am adding to the truck. So here she is as we speak today.
Here she is about 2 months old with about 5K on her when I took off for Sturgis and Wyoming and Montana and Colorado. What a great trip and a great way to break the ole girl in. Never knew the trailer was back there, go 4.0L go!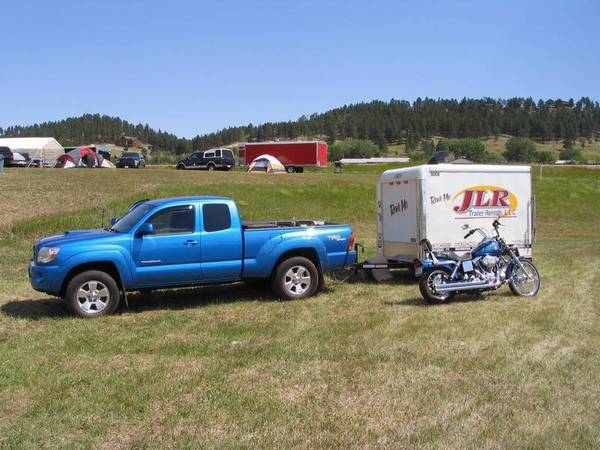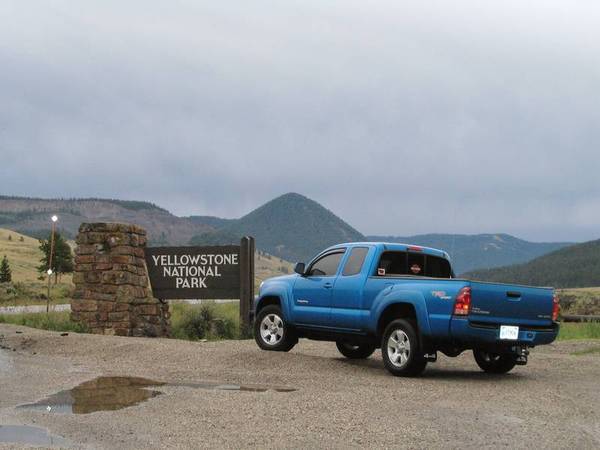 Then I added the lift by EZ lift, wheels and tires. I am running TRD FJ Cruiser 16X7 special edition wheels, and Interco TRXUS MT 285/75/16 tires. Aggressive yet pretty quiet and they ride nice. I have always been a Swamper fan. Also by going to a 16" wheel I had alot more tire size choices and they usually run cheaper than the 17" wheels.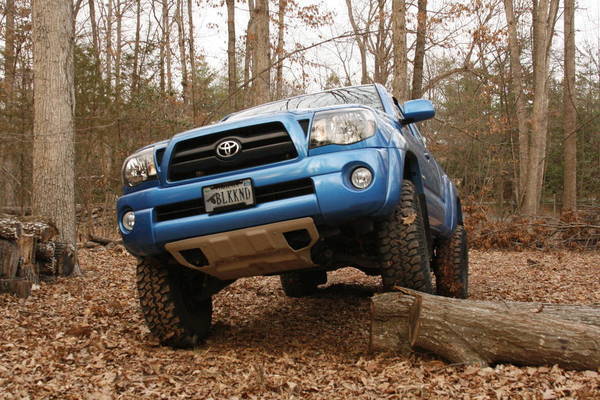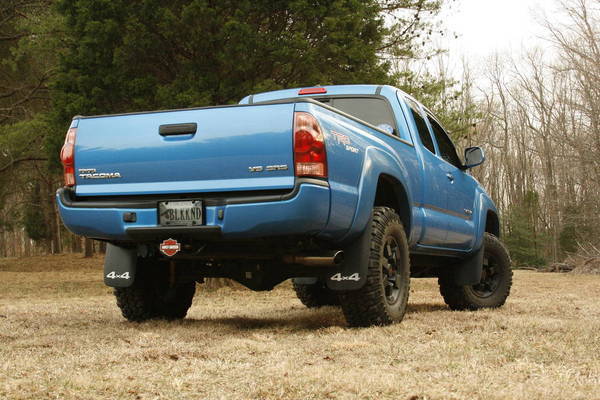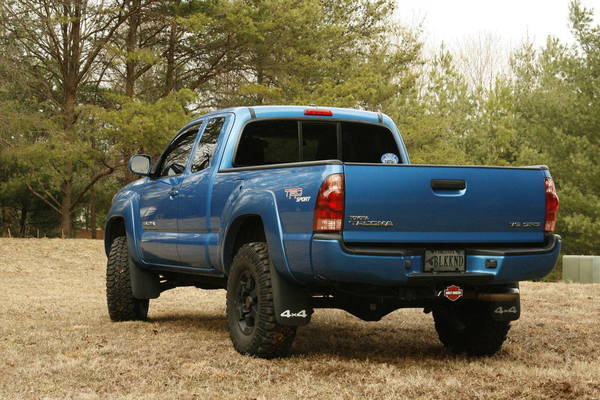 After that I added the new head unit, Kenwood DNX5120, when I did the radio I originally had the silver trim pieces, wasn't blowing my skirt up so I changed the heater controls to black and the radio face plate to black. I now have a nice mix of black and silver. I may go all black one day, but I like it for now. I mounted the NAV antenna on my glass in the upper right hand corner of my windshield. They say to put it on the dash but I just couldn't put that sticky pad on there so I cut the pad down and put it on the glass. The pad is metal and the antenna is a magnet similar to an XM antenna. It has worked fine in this location. Also, you hardly notice it when in the truck.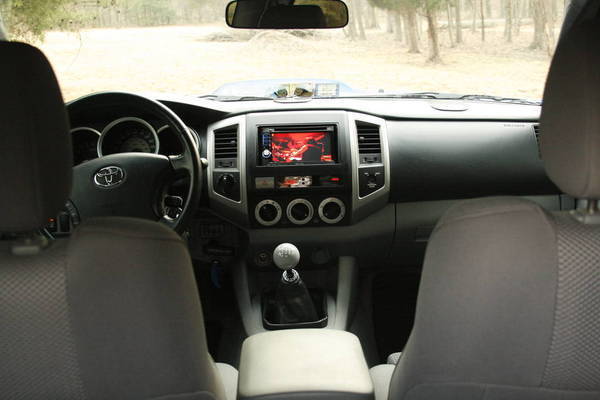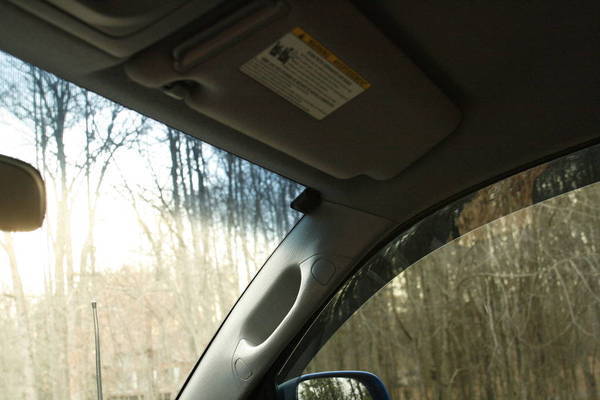 XM hidden and closed in the sunglass holder, out of sight out of mind.
XM exposed in sunglass holder, choose channel and close.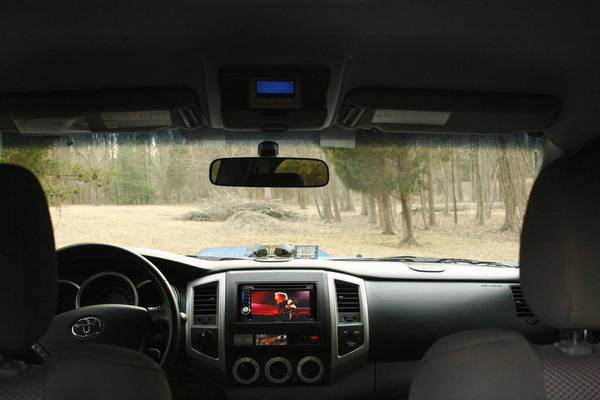 XM antenna coming through the third brake light, I added a little silicone and no leaks.
I installed my XM almost immediately after I bought the truck, so it has been like that for almost 4 years. Actually will be 4 years in April. The new car smell is gone but the spark is still there.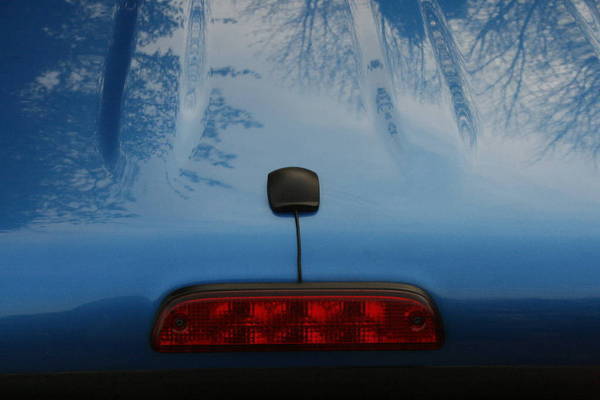 Then came the TRD CAI, I left the engine cover off because I like the exposed look. I am old school, engine covers never used to exsist, I also left the lid off the
air filter
box to get more air. I didn't like the naked look of the screw holes and threads for the lid so I put the screws in making it look like it was supposed to be that way and has a kind of studded look. I went with the TRD intake because of fit and finish. I have seen too many others that rattle and so forth. Nice fit with the TRD and a nice look also IMO. In conjunction with the TRD exhaust it sounds pretty decent when romped on.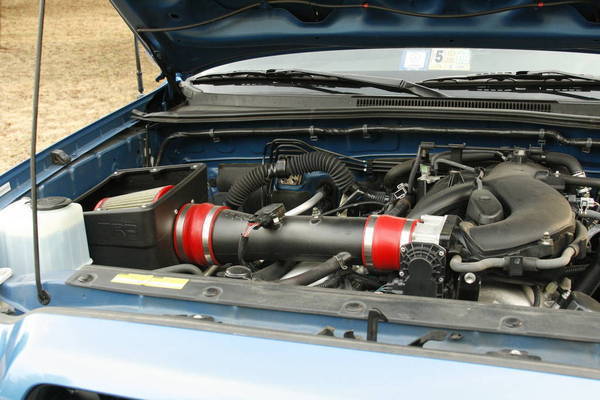 Then I added in the black background headlights, I really like the look of these and an easy install. When I did the light mod I also changed over the headlight bulbs and my foglight bulbs to Sylvania Silver Star bulbs. Nice bright white light. Definate inprovement and highly recommended.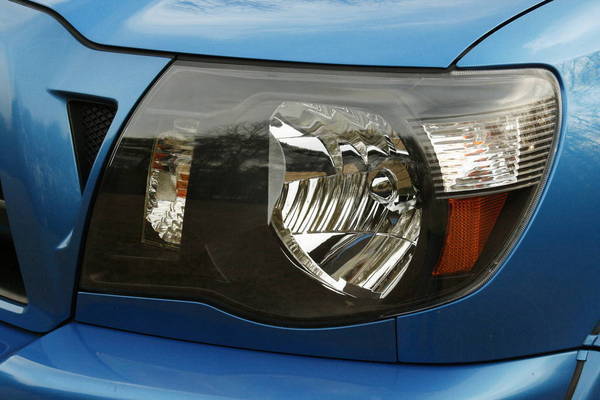 Previously added were the door sill protectors.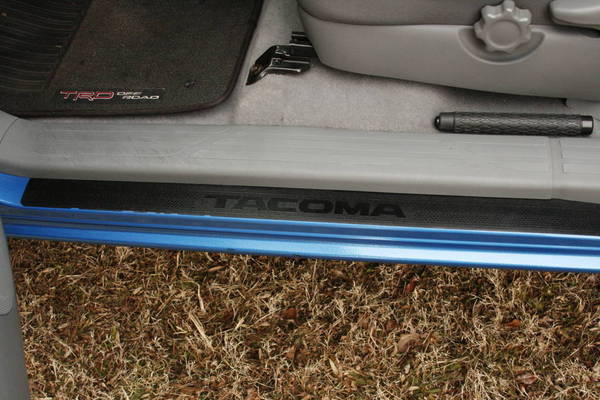 TRD shift knob. This probably one of my most favorite mods, I have had several different types of shift knobs since I have had the truck. Now I know why they use a ball type shifter knob in NASCAR etc. It is really comfortable when driving in stop and go traffic and easy to snatch in a hurry. When riding trails or wheeling it stays in your hand. I know that sounds silly as hell, but probably one of the best mods I have made.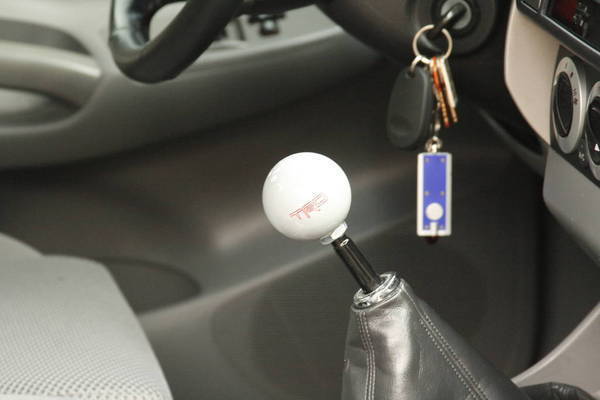 Added on my SOCKMONKEY decals, thanks SOCK, they came out great! (pic added 3/27/09)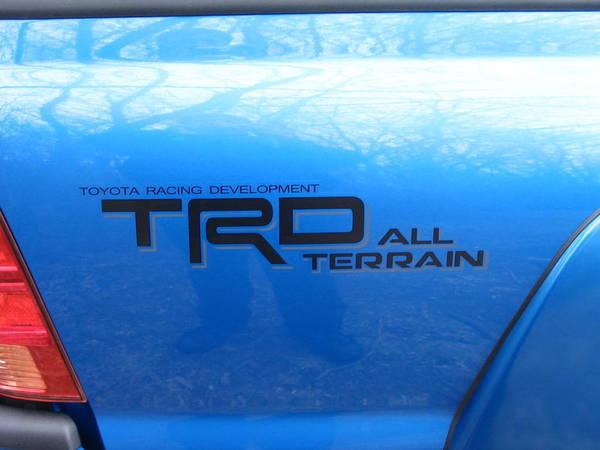 That's the ole girl for now, I will be doing some paint mods duing the spring and Lord knows I will find something else to do. I haven't reinvented the wheel by any means, but I do love my Taco. Will update as I add items. Other pics available on my member page.
Thanks for checking it out.