This is a work in progress. Check back often!


2013 4x4 White Tacoma Off Road
On 10/23/2013 I decided to trade my 2011 PreRunner on this truck. I really have no idea why but I just felt the need to buy a new truck. The only thing that I ever really regretted about my PreRunner was I wish that I would have bought a 4x4 at the time. Although I never really do any off roading and never had any trouble getting around in the snow or on trails that I ran to launch my kayaks it is nice having the piece of mind of having the 4x4 just in case. So with that said I bought a
Loaded
2013 Off Road with every option on the list.
List of mods so far (Updated often so check back):
Build So Far:
16x9 KMC XD Enduro (Matte Black) Wheels
Fierce MT Tires
KB Voodoo Bed Rails
Yakima Load Warrior Mounted in the bed
Shortened Factory Radio Antenna to 14"
Painted Front Grill to match Lower Valance
40" LED Light Bar attached to N-Fab Bar
Smittybilt
Receiver Hitch D-Ring with 3/4-Inch Shackle for 2-Inch Receivers
Dee Zee DZ86964 Heavyweight Bed Mat
BlendMount Escort Radar Detector Rear View Mirror Mount
Escort S3 Radar Detector
UltraGauge OBDII Scanner
Tailgate Lock Mod
Truck as it sat on the lot (I don't know who the old woman was gooning at me)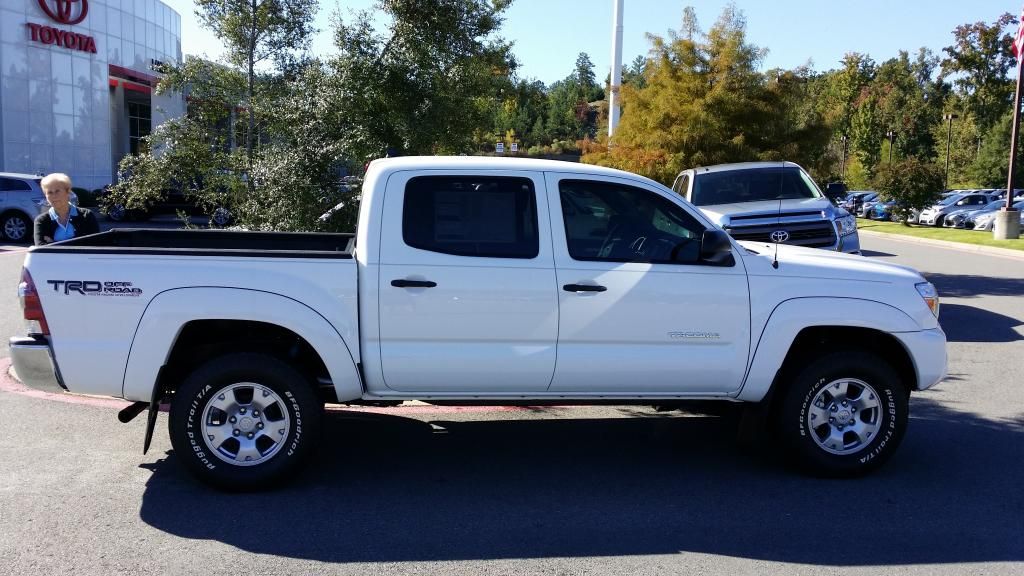 2011 sitting behind the 2013 getting ready to do the tire and wheel swap. Yes I still have the Factory wheels and tires from the new truck in the attic right now.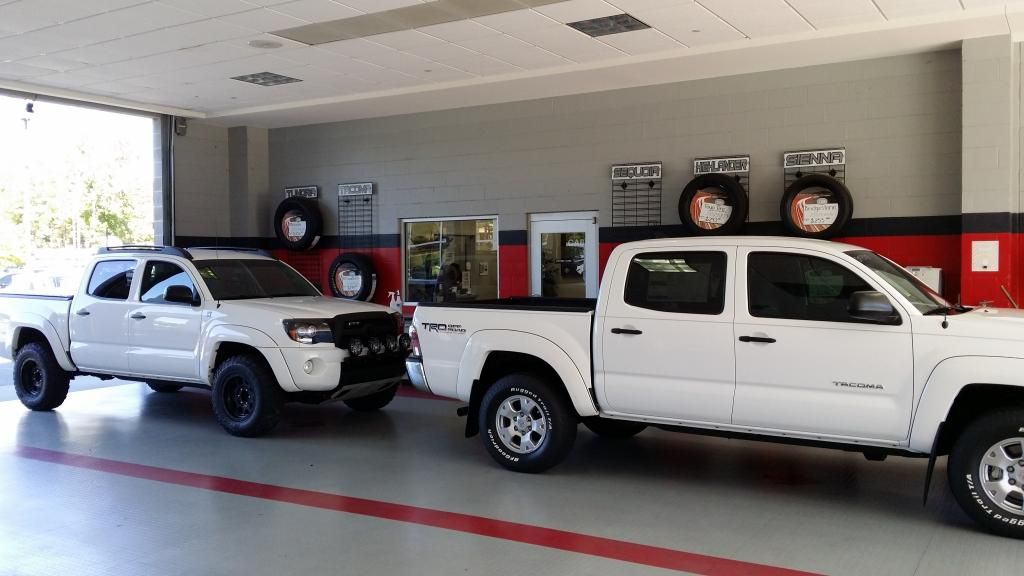 Sitting in the driveway for the first time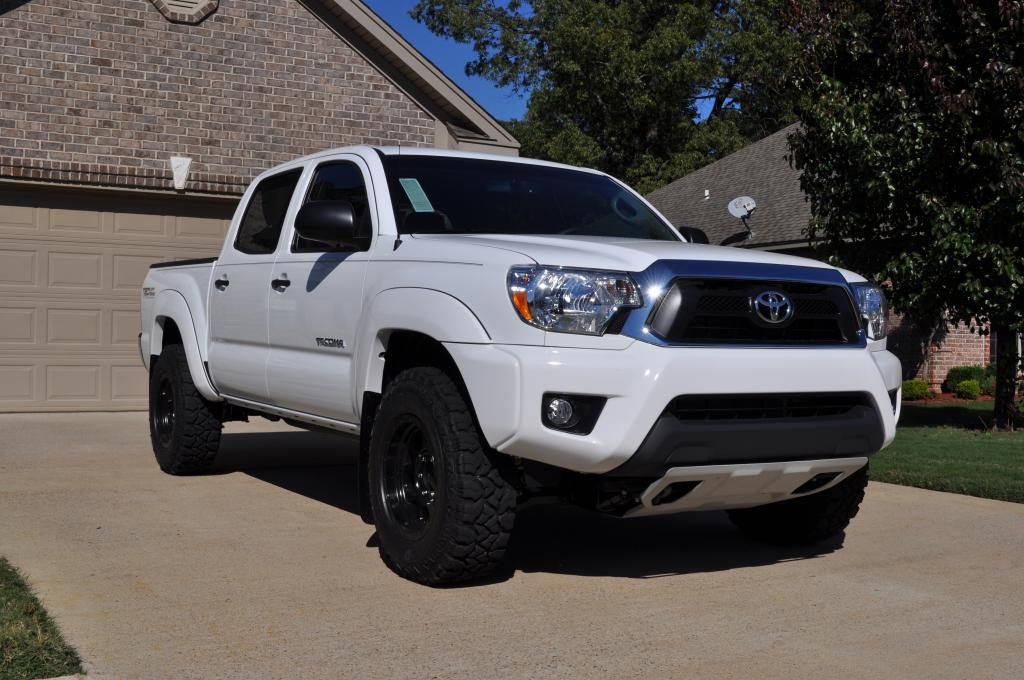 First Mod... Paint the grill to match the lower valance and get rid of the chrome surround. Removed the grill.
Taped off the inside of the grill to paint the chrome but ended up painting the entire grill in the end.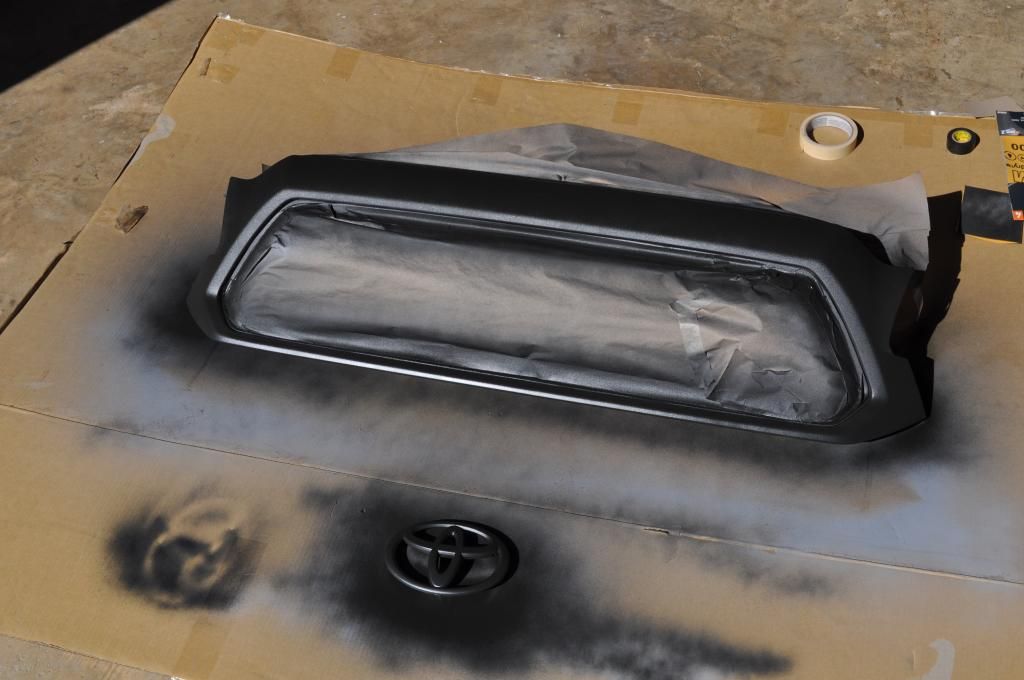 Grill Back on the truck. Paint matched perfectly!
Removed the ugly ass pin stripes they tried to charge me $145 for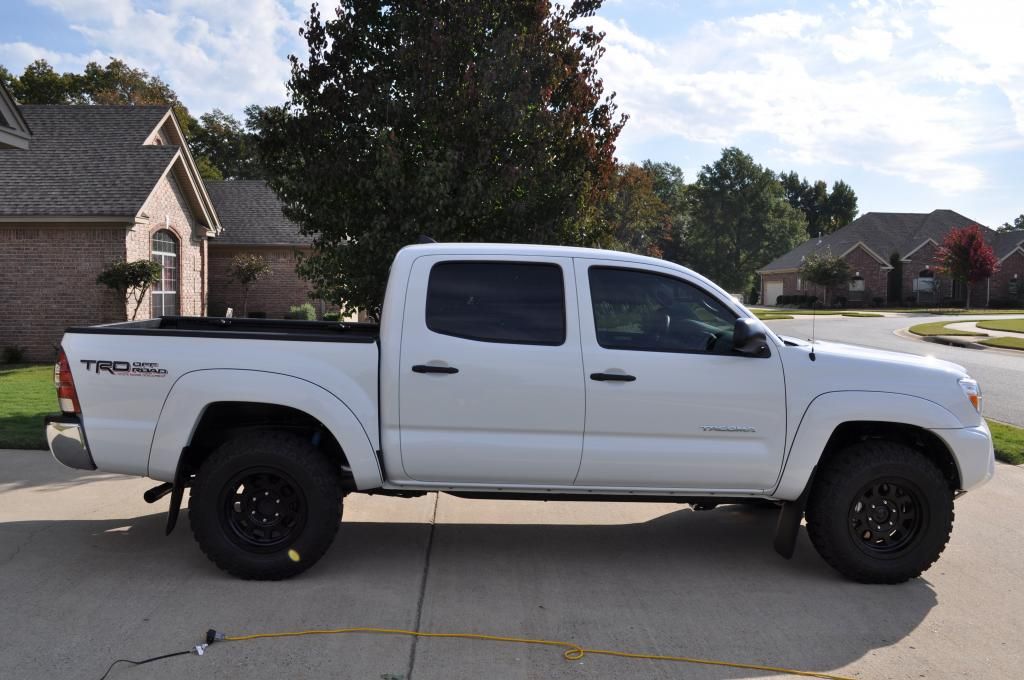 Mounted the Ultra Gauge and Escort 3 Radar Detector with a BlendMount Rearview Mirror mount.
Galaxy Note 3 Mounted in holder in finger tip reach
Entune Weather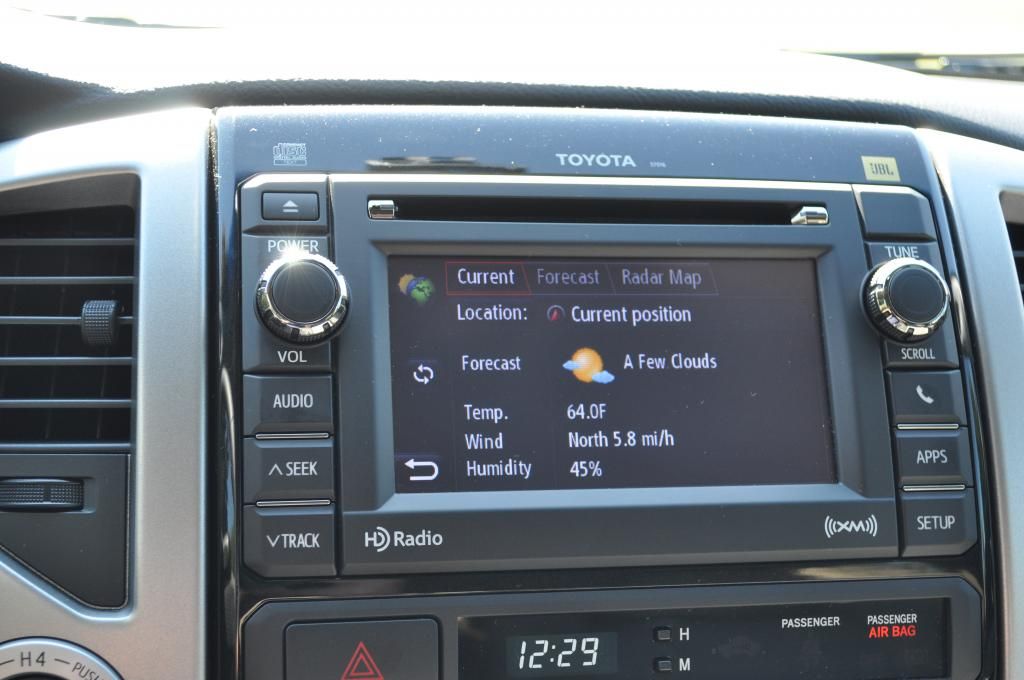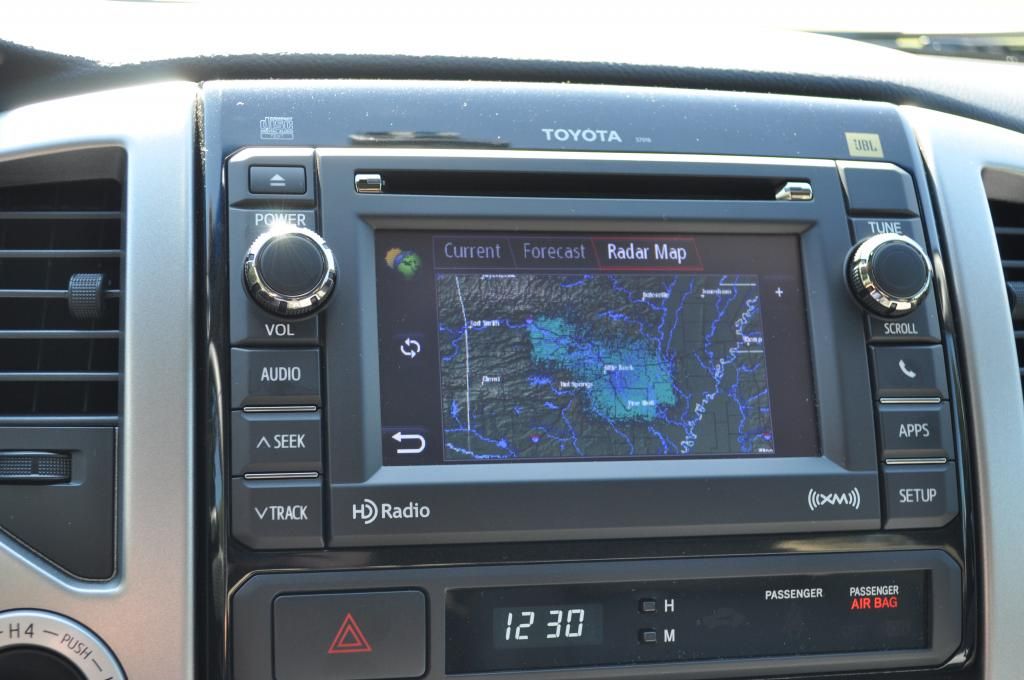 More to come......