So 6 years ago I picked up my first vehicle! 2001 Tacoma 4dr 4x4 stock. sometime summer of 2013 i bought a 2008 Tacoma 4dr 4x4 Rugged Trail with a spacer and terra grapplers from a member on here. This build is mainly for my 2008 but as i get some parts for the 2001, they will be posted here as well. I'll do my best to keep track and organization different between them to make it easier. ENJOY!!!
Current 2008: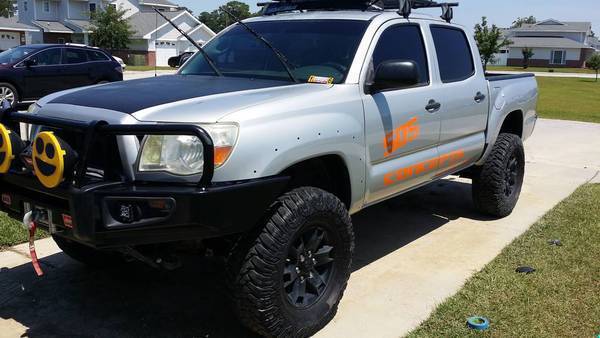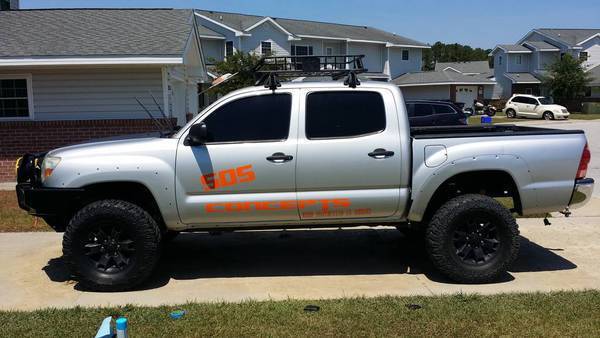 1st day of owning the 2008 tacoma: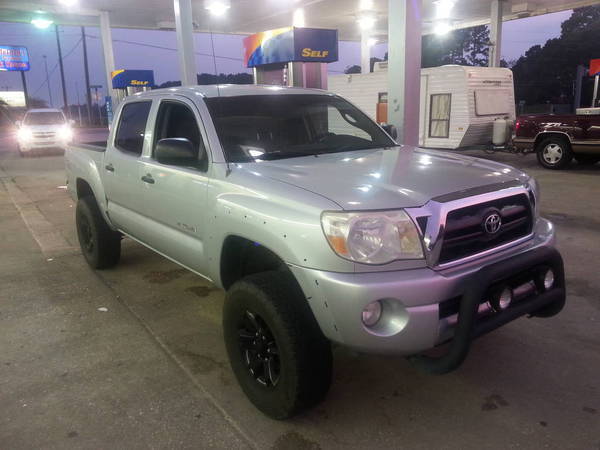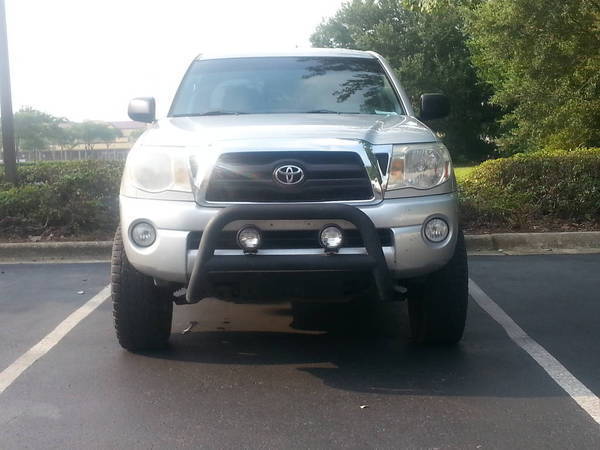 Couple months later
FINALLY, I HAVE A REAL LIFT!!!!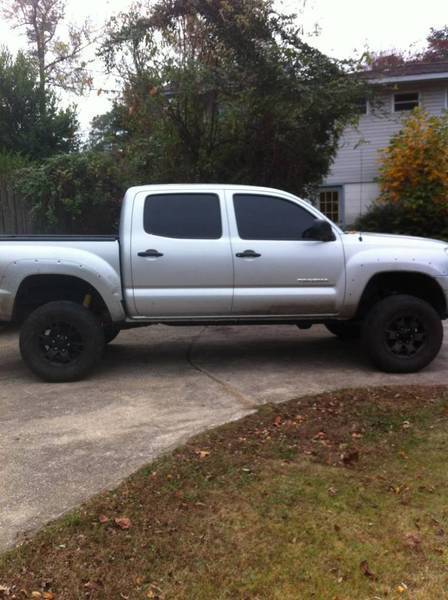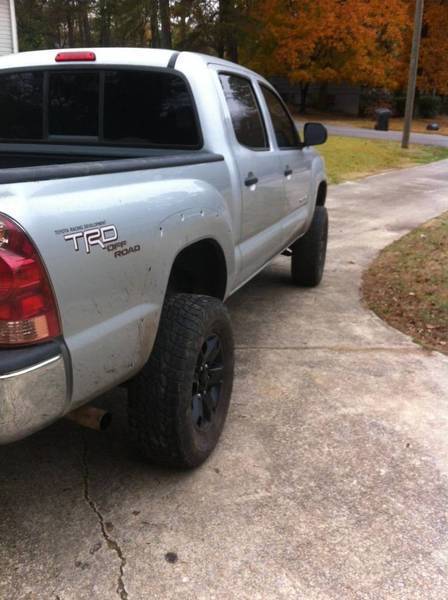 MOD Pictures!!! (some pictures are crappy I know)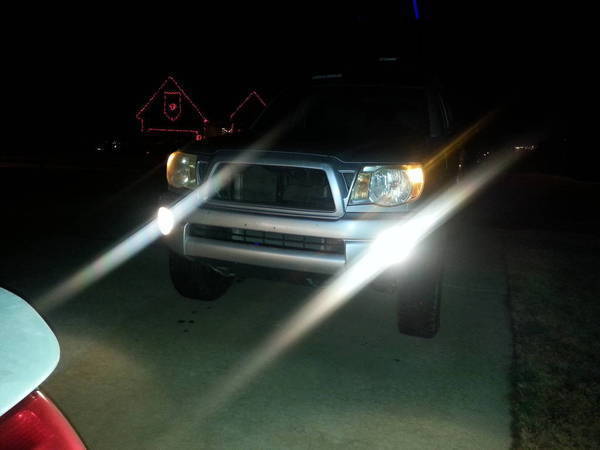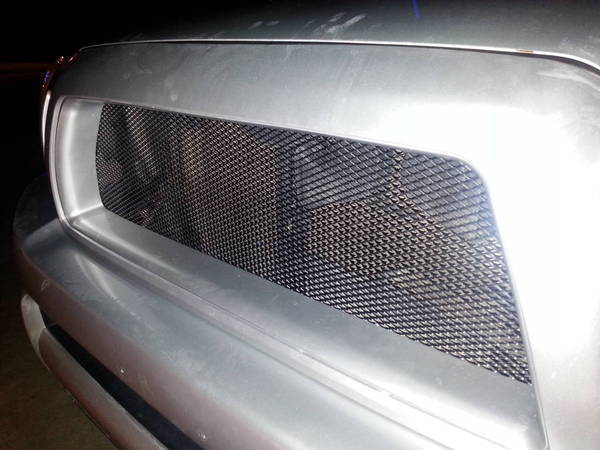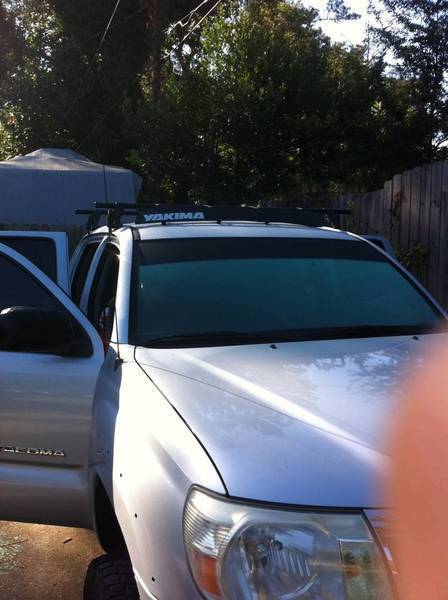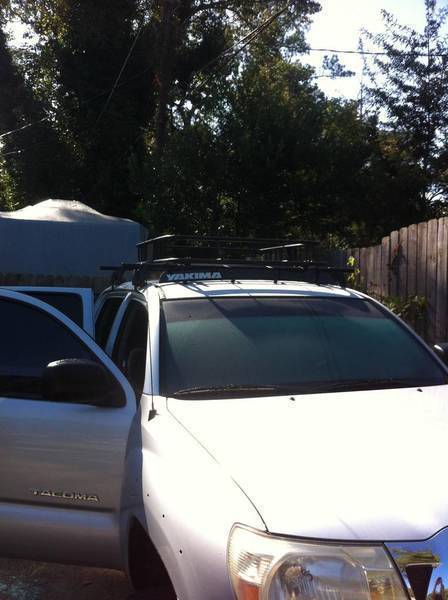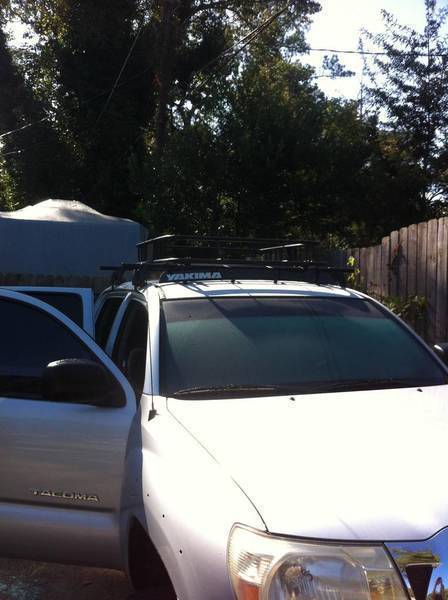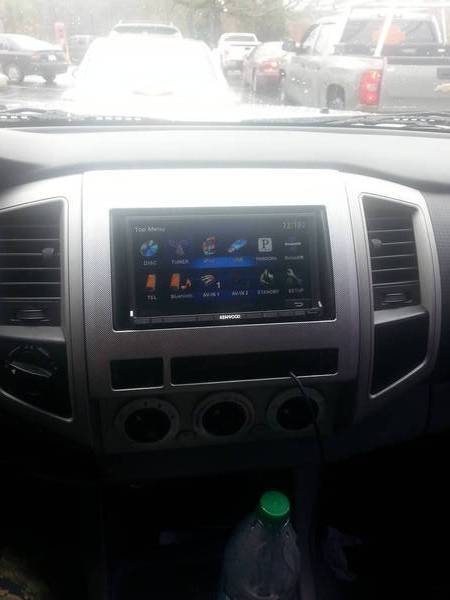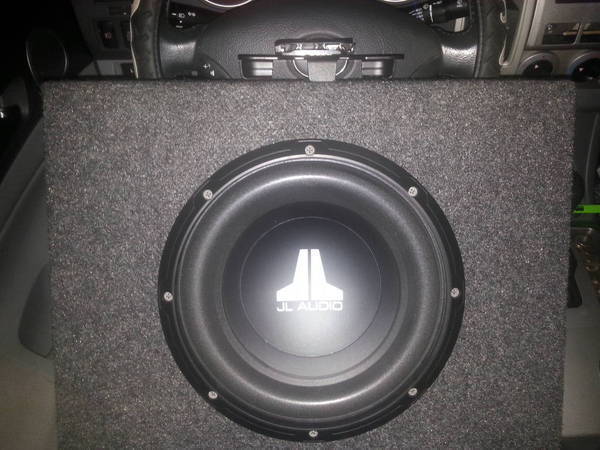 2008 MODS:
Current Suspension:
OME 3" lift
886x 90000 shocks
Dakar leafs
Wheels and Tires:
285/75/16 Cooper STT
Stock rugged trail edition wheels
Brakes:
Stock brakes
Red SS extended brake lines from the group buy
Lights:
240 blitz lightforce lights (took off the 01)
Rigid Dually floods
Stock headlights
Armor:
Sliders
ARB bumper
Recovery Gear:
Warn M8000 winch
Chains
Tow strap
Smittybuilt
D-Rings
Body:
Yakima roof rack system
Curt roof basket
TacoAlaMode Satashi color matched
Sound System:
Kennwood DDX770 7.1" touch screen
2 10" JL Audio 10W 3V subwoofers behind the backseats.
500 Watt Kicker Amp with 5 gage wiring.
Other:
Car seat…late June
Optima yellow top battery
Future Mods in no particular order:
Skids
All pro
rear bumper
Medium height bed rack
RTT
Led light bars 360 degrees incase zombies come along
Retro fit headlights w/ SLHM
Stub antenna (stock one broke off in carwash...still works though)
Rock leds
Onboard air
Bushwhacker fenders
Snorkel
Dual Optima yellow top batteries
Cb w/ PA
POV emergency lights for that extra fun on the trails only
Tundra brake upgrade with dimpled and slotted rotors
Current 2001: SOLD!!! JUNE 13, 2014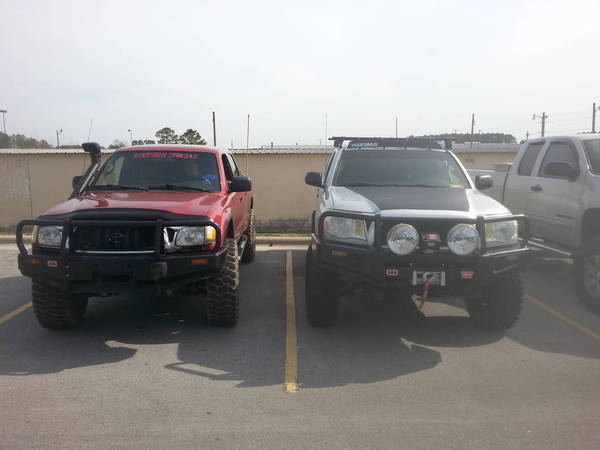 closest to it being stock after i picked her up 2001: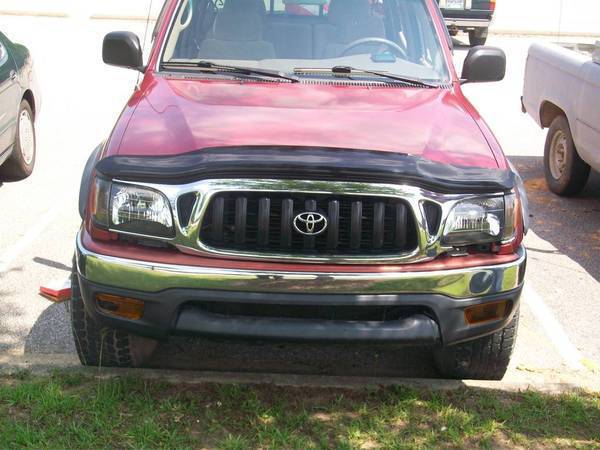 MOD pictures!!! (not many mods or pictures taken)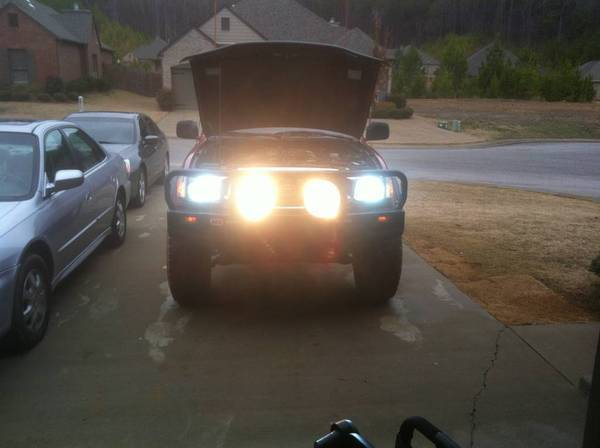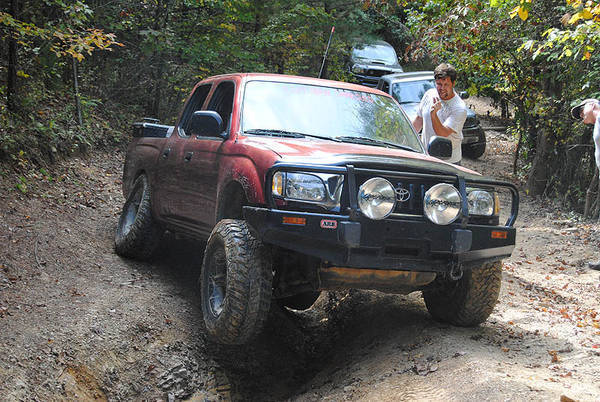 doing work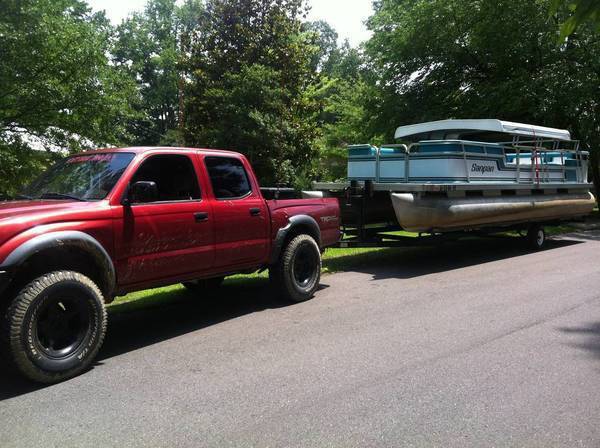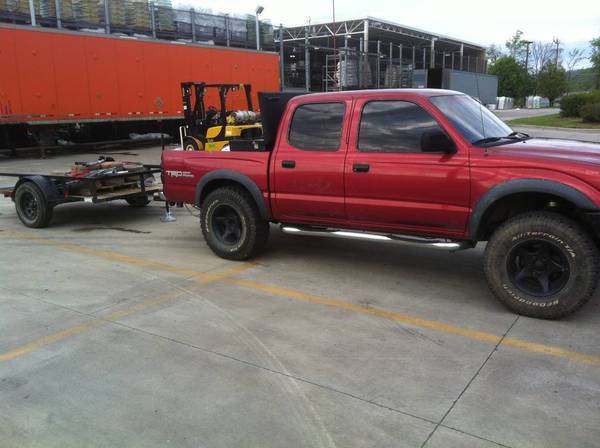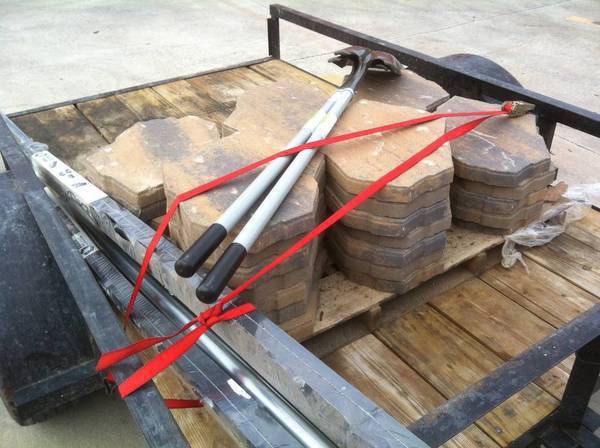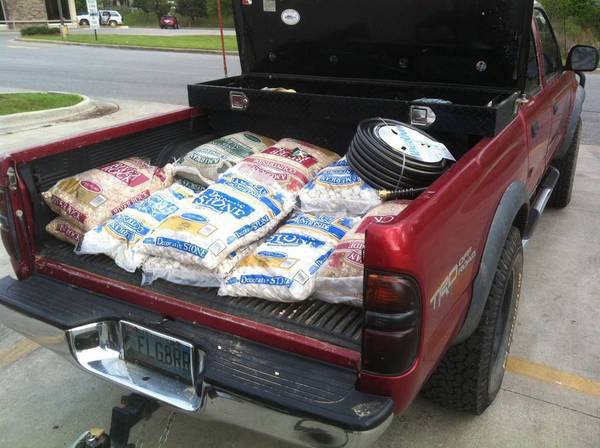 then i put the Dirty5s on....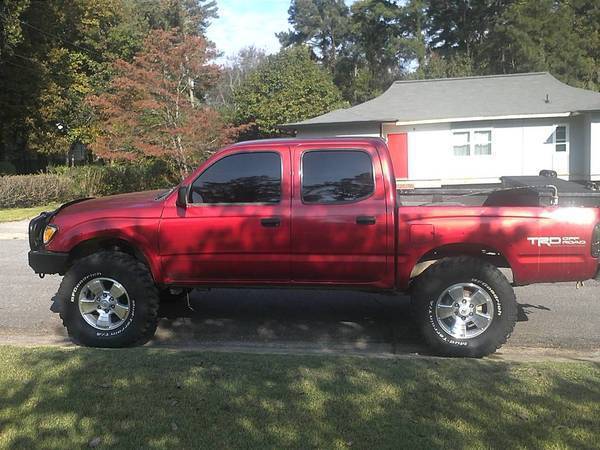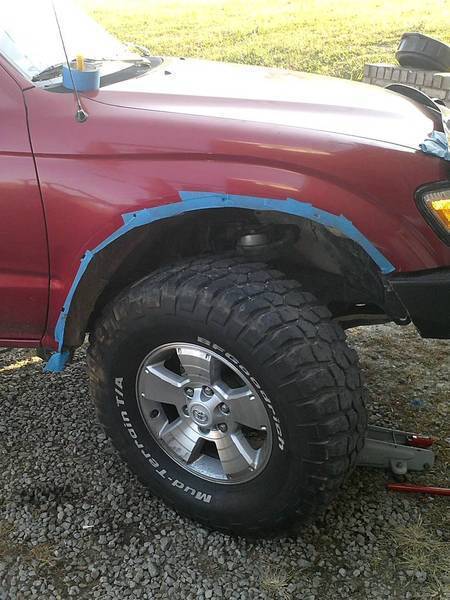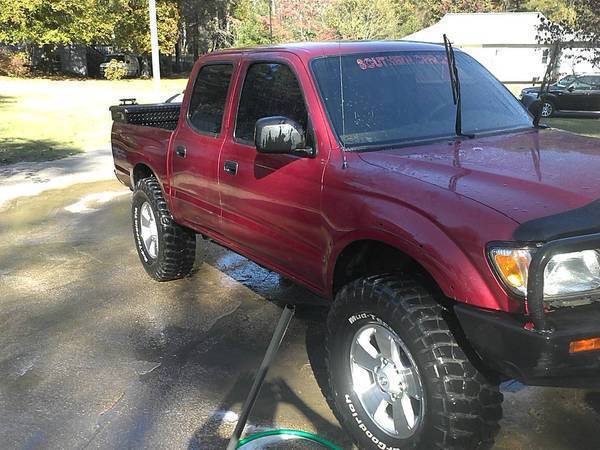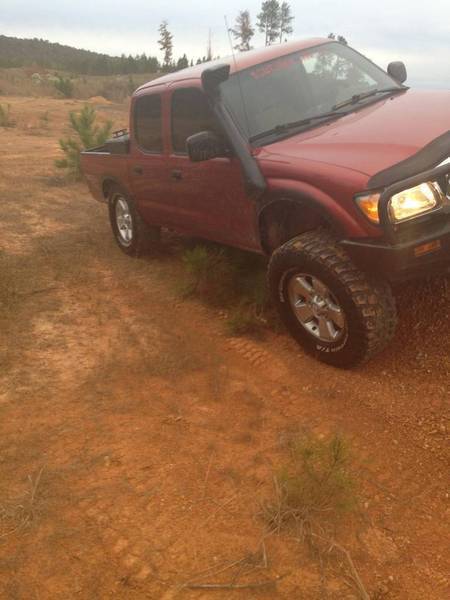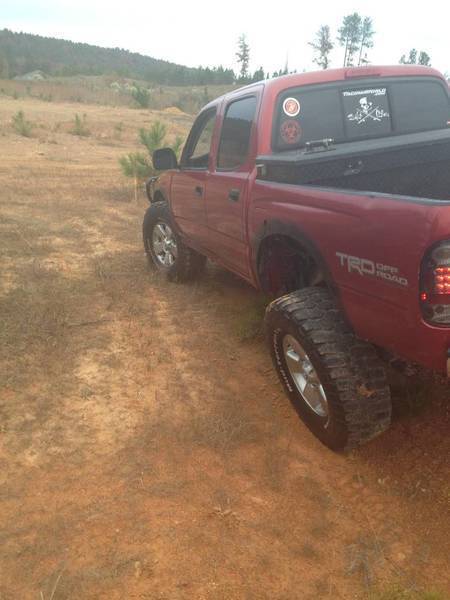 2001 MODS:
Suspension:
Leveling Kit
Ad-a-lead in the rear
Brakes:
Stock brakes replaced to
many times to count
Lights:
2 Lightforce 240 Blitz combo filter
Arftermarket brake lights
Armor:
ARB bumper
Body:
Safari snorkel
UWS toolbox
Trimmed fenders
Other:
IDK...saved for later
Wheeling pictures!!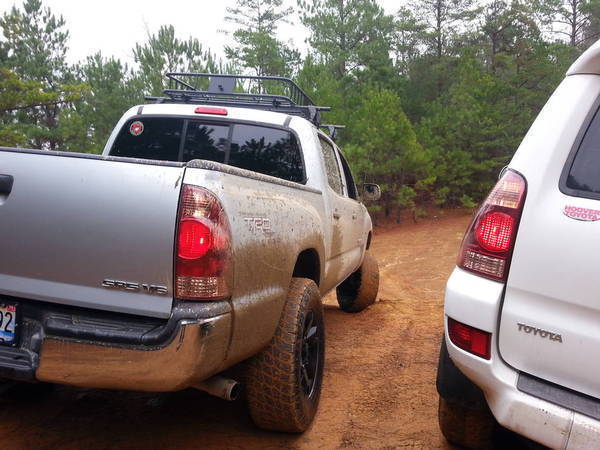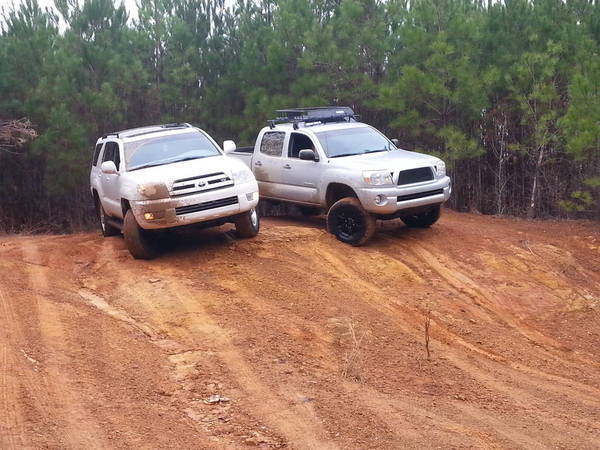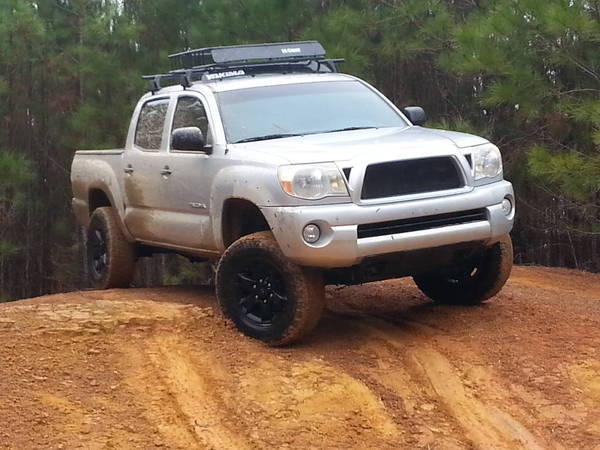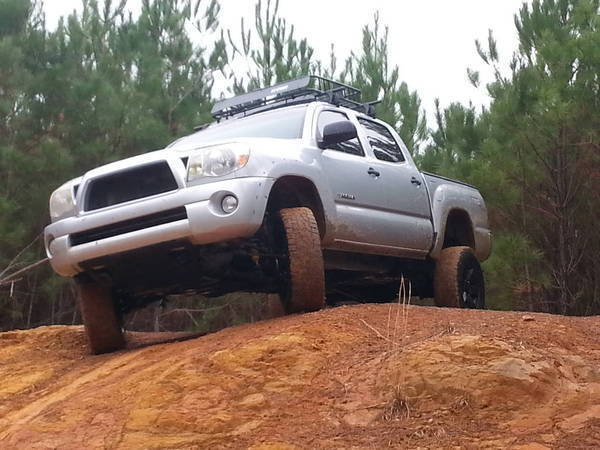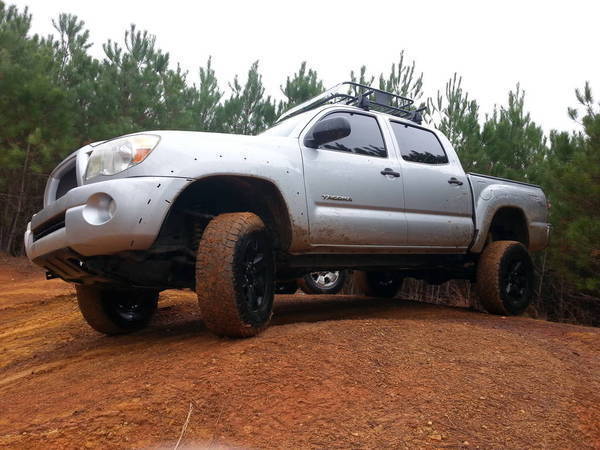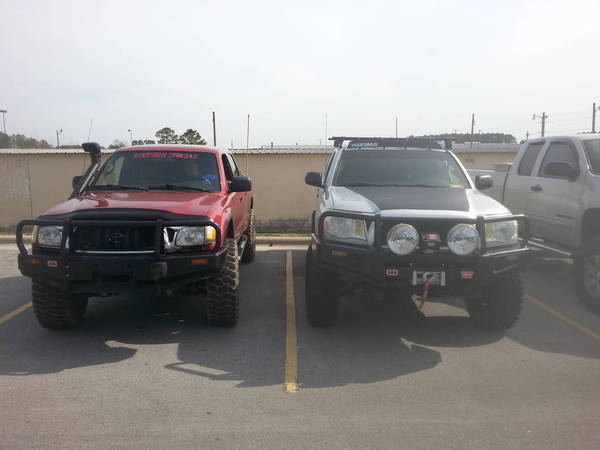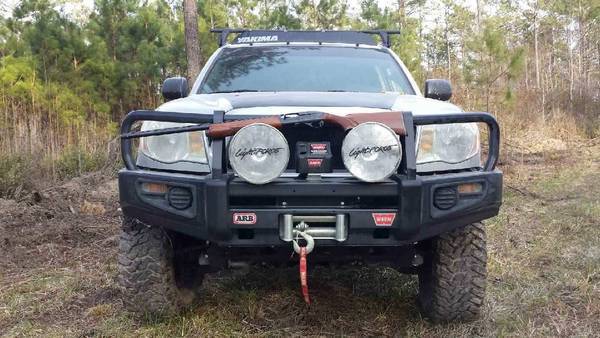 Hopefully doing this build page will help me keep up with mods and changes to my wonderful toys. maybe some mods to the 1st gen but not many, hoping to make it the play toy for rocks and mud. Then the 2nd gen the running around and trail riding/expo style. hope yall enjoy the build as it comes along! i will update as much as possible but i am in school for USMC Airframe at the moment and will add what i can to the truck when i can. as i go on rides and updates they will be posted here!!