Ok so i started my build in September 2012 and have been addicted to this site and truck every since.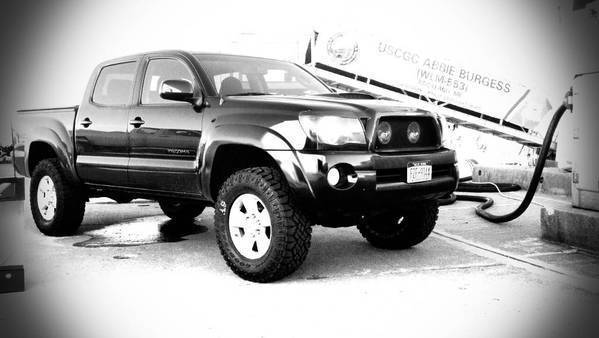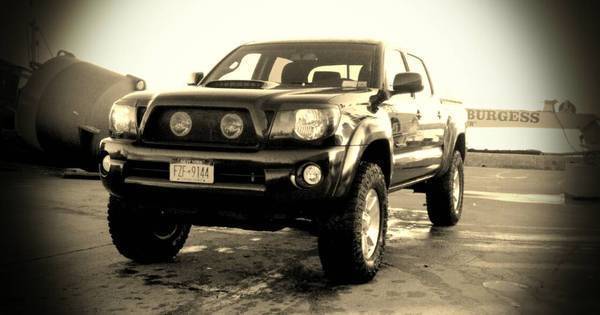 VEHICLE SPECS:
-2009 Black Sand Pearl Tacoma
-4.0 L V6 Automatic
-TRD Sport
-Double Cab/Short Bed
SUSPENSION:
-OME 90000 Front Shocks
-OME 885x Coilovers
-OME Nitro Sport Rear Shocks
-2"
Toytec
Leaf Springs
WHEELS/TIRES:
-Method NV Race Wheels 17"
-285/70/R17 Wrangler Duratracs
-Bora 1.25" Wheel spacers (4)
EXTERIOR:
-HomerTaco Standard Satoshi Grill
-Sleeper Eyelids by Toyota Man
-Blacked out all Badges
-BAMF Light Bar
-2 Hella 500ff Driving Lights
-Truxedo Truxport
Tonneau Cover
-Tacomaworld Decal
-Removed Mudflaps
-BHLM
-VHT Nightshaded Third Brake Light
-VHT Nightshaded Tail Lights
-Hose Clamp Tail Gate Theft Mod
-Blacked out bedsides
-Differential breather mod
-Jumpers LED taillights/ license plate lights
INTERIOR:
-
Wet Okole Black Seat Covers w/ Full Gray Piping and TRD Emblem
-Wet Okole Center Consol Cover
-WeatherTech Digital Fit Floorliners (Front and Rear)
-Blacked out Steering Wheel Emblem
-Disabled Seat Belt Chime
-LED Gauge Cluster Swap (Blue and White) by Jerez
-Pioneer FH-X700BT Head Unit
-Center Consul Organizer from Salex
-Jumpers map/dome leds
FUTURE MODS:
-Brute Force Hybrid Front Bumper( on order!!!)
-Brute Force Rock Sliders
-20% Tint Drivers and Passengers Front Window
-CAI
-50" light bar
-Retrofit heads
Pictures from day 1
The day she came into my life: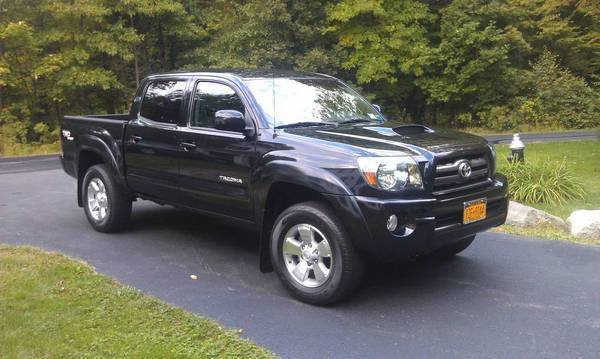 almost immediatly blacked out the emblems and threw the bedcover on: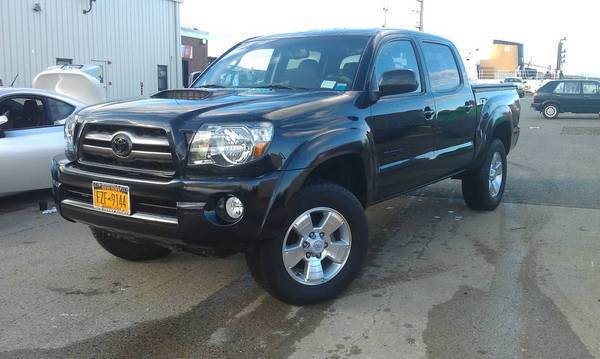 Finally braved the BHLM after much debate:
before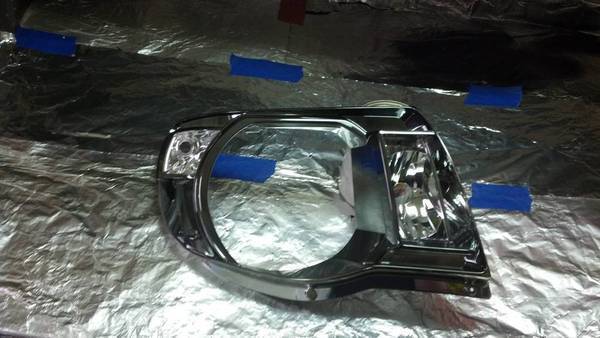 \
after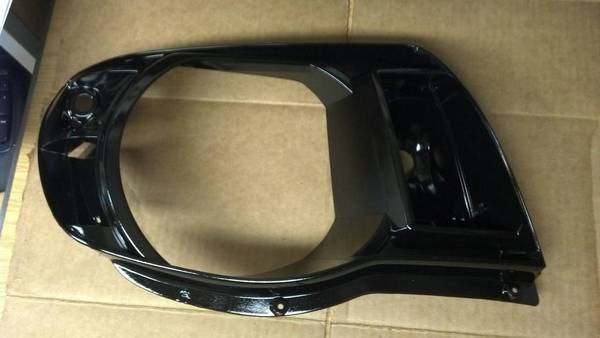 done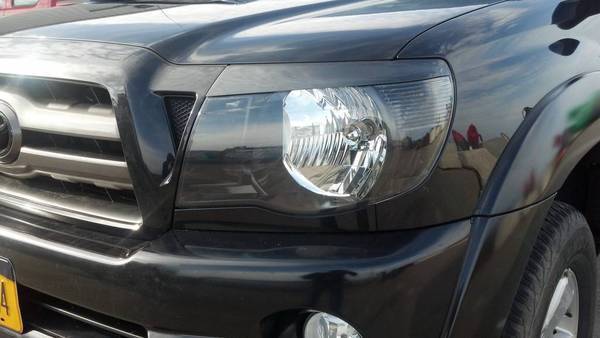 and after a pretty good wait...HomerTaco Grill!!!!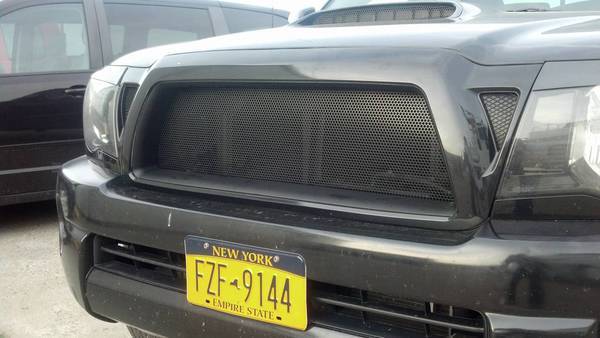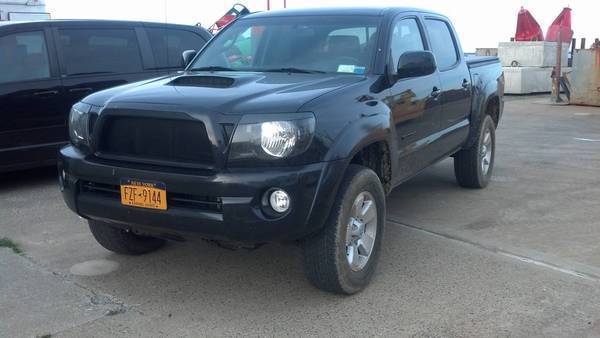 gauge cluster redone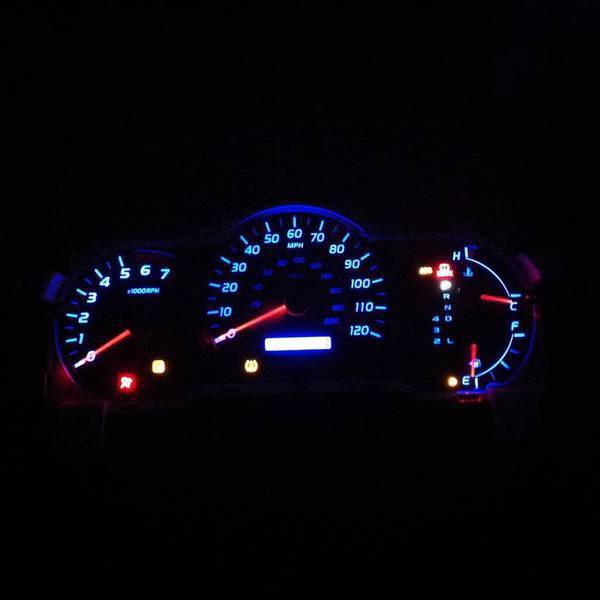 radio install..went pretty well for first time soldering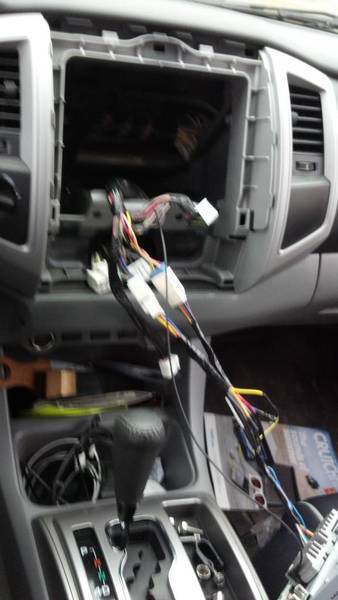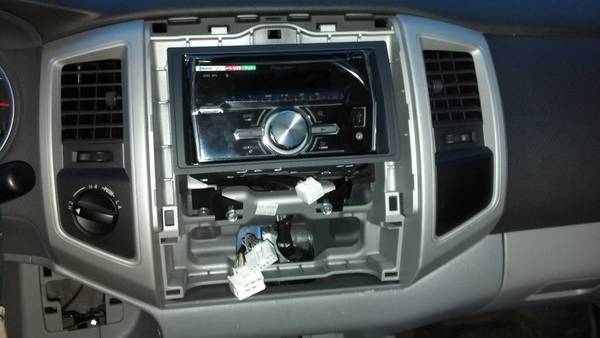 BAMF lightbar and hellas goin on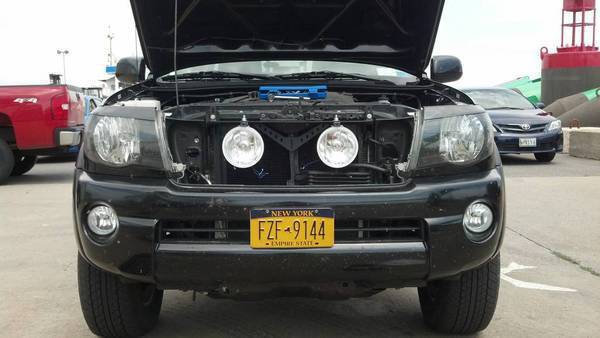 felt like forever but finally came time to lift her a bit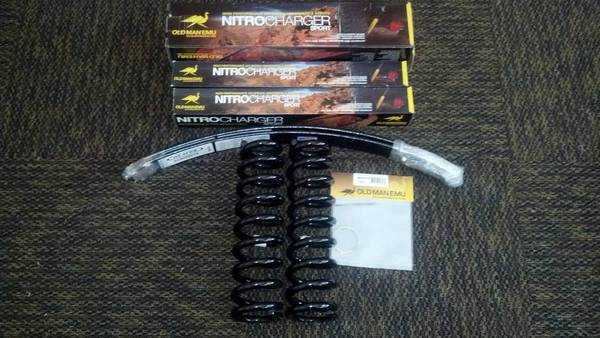 perfect timing for these to show up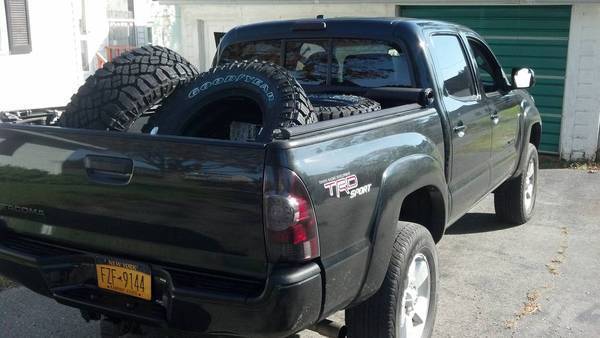 and how shes sittin today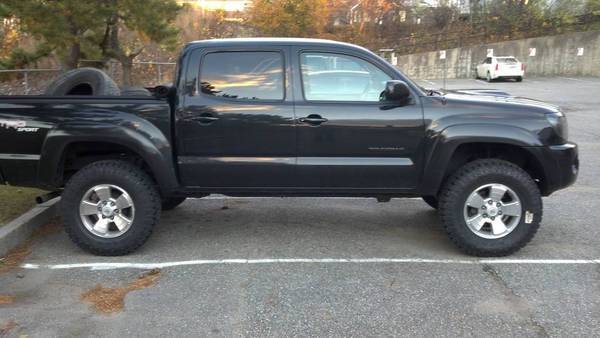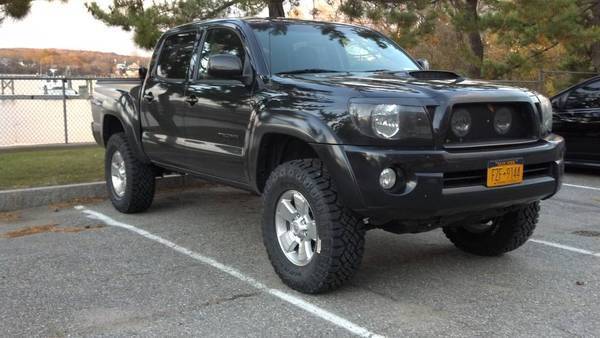 Hope you guys like her!
any comments or suggestions feel free to chime in..this site and the great people on it have single handedly been the reason for such a successful start..i know its still a young build compared to the beasts on here but she'll be there someday!