I've been lurking since I purchased my truck in 4/2013,. What a great place to find out about mods and now that I have actually done some, I feel like I have something to share! I can't believe how easy it is to get sucked in and shell out money. Geez. My goal will be an overland build that will take me on the next epic WY/MT/CO trip.
How she sits today (9/3/14)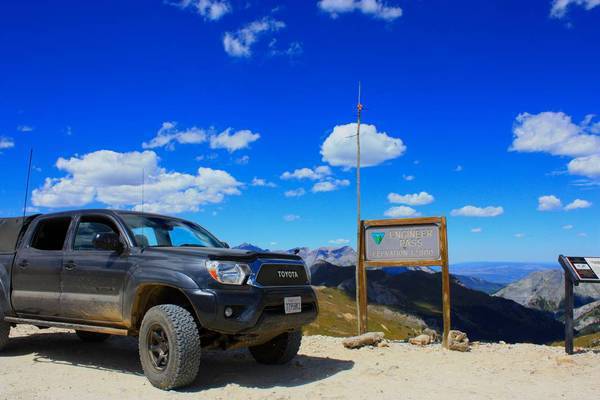 ---------------------------------------------------------------------------------------
2013 DCSB TRD Off Road MGM V6 4x4
Suspension:
-Bilstein 5100 front shocks (set at 0)
-1/4" spacer on driver's side for taco lean
-OME 887 coils (same spring rate as 885s but 5mm longer)
-Icon 2.0NR Extended Rear Shocks (custom built to fit Dakar leaf pack)
-OME Dakar Rear Leaf pack
Wheels/Tires:
-BFG All Terrain 265/75/16
-Matte black 16x8 Konig Countersteers Off Road
Armor:
-B.A.M.F. 80" sliders with kick outs
-Relentless IFS 1/4" aluminum skid
-Relentless 3/8" steel mid skid
Interior mods:
-AFE dry drop in engine
air filter
-FRAM drop in cabin air filter
-Cabela's camo seat covers
-RAM Iphone mount
-Quick fist clamps under the center console lid (thanks MrGrimm) for flashlight and Leatherman multi-tool
-Weathertech digital floor liners
-Ultragauge
-Cobra 75WXST CB radio
-Firefly CB antenna
Exterior mods:
-Bullaculla trailer relocation bracket
-Softopper (bought from MrGrimm)
-AVS
bug deflector
-Satoshi grill using Grillcraft MX mesh and FJ emblem
-Derped badges
-OEM bed mat
-Hose clamp tail gate mod
Recovery gear:
-Hi-lift jack mounted on Relentless rail mounts
-Recovery strap
-Hitch mounted D ring receiver
-Hi-lift Lift Mate
-pair of Maxtrax recovery devices (orange)
-Viair 88P air compressor
Future mods (not in any order)
- tranny skid
-pelfreybilt High clearance bumper with tire swing out
-Pelfreybilt front bumper
-Front window tint
--------------------------------------------------------------------------------------
1st week of having it, went for a backcountry hike and to break it in on some dirt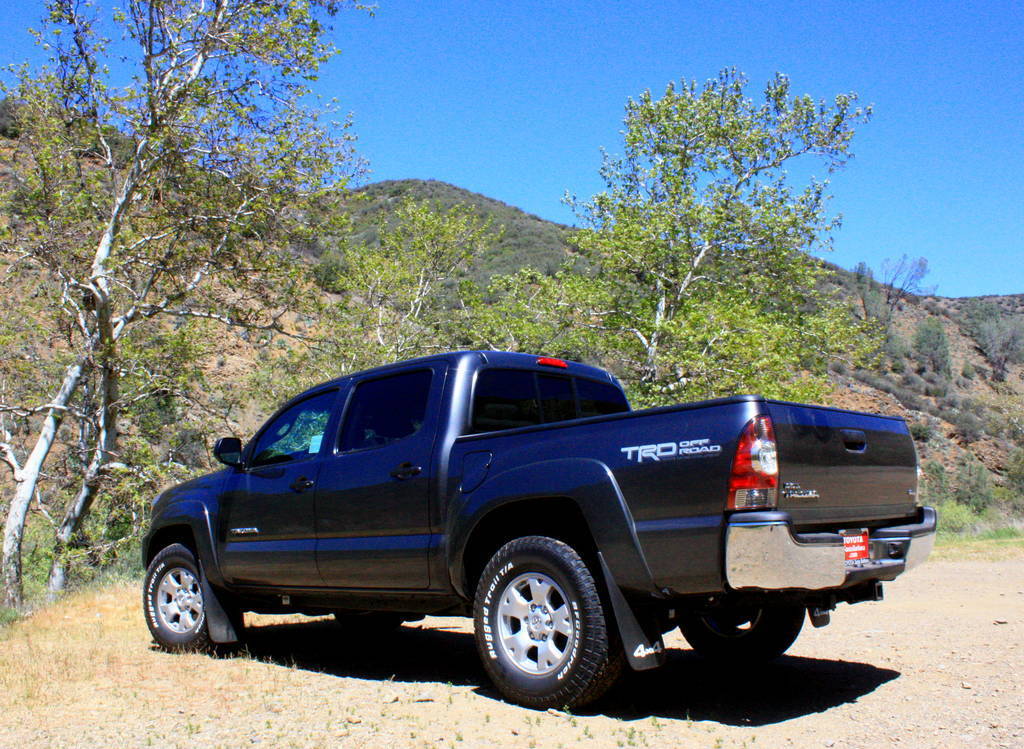 Took it up to West Camino Cielo the next week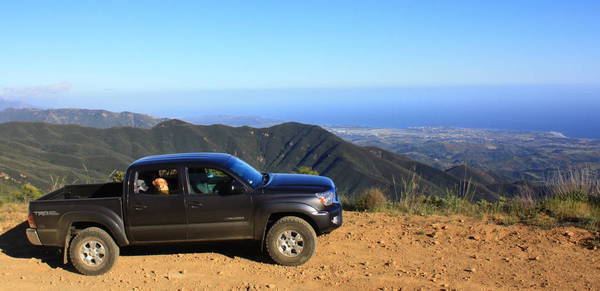 Took it on a camping trip with the new BFG All Terrain tires- this is at Jerseydale campground right outside of Yosemite. This was our first long road trip in the new truck!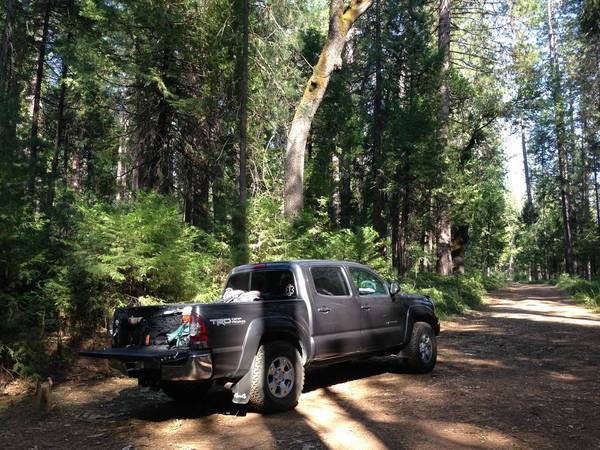 Took it on a dirt road to check out Bodie ghost town and actually came upon this gem on accident- Chemung Mine
On an afternoon drive up nearby Figueroa Mountain Rd this spring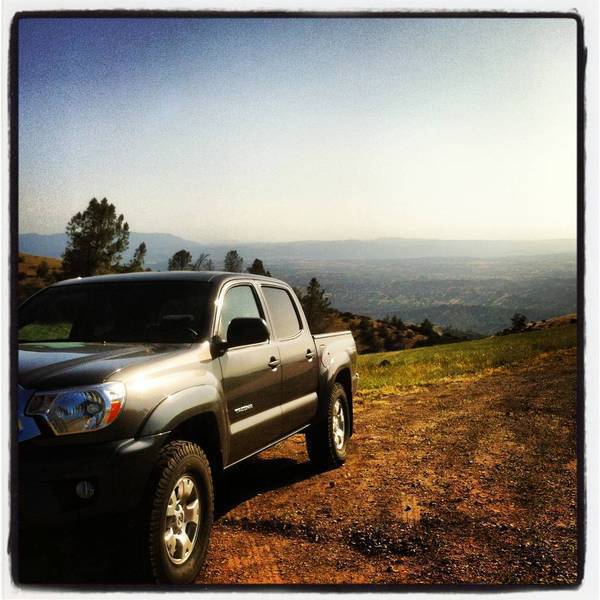 Installed the new grill- was pretty simple following the instructions. Had bought one off TW.com used just in case I f-ed it up
Installing the B.A.M.F. bolt on sliders. Drilling holes sucked, will probably weld it to the frame for extra strength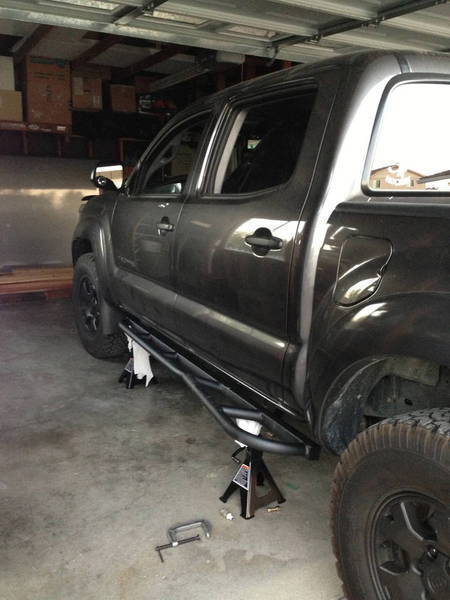 Sliders on the truck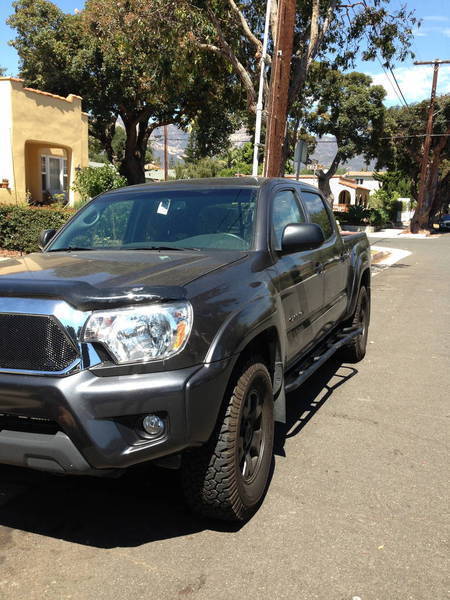 Derped the emblems- it was scary at first but then you realize how easy it is to peel off the overspray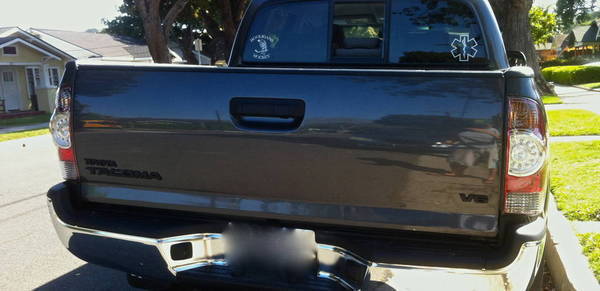 Derped the OR rims. This is at stock height.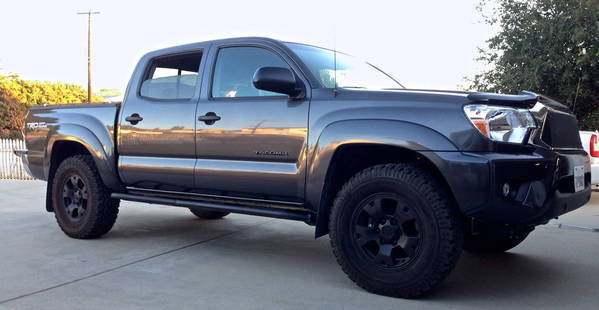 Softopper installed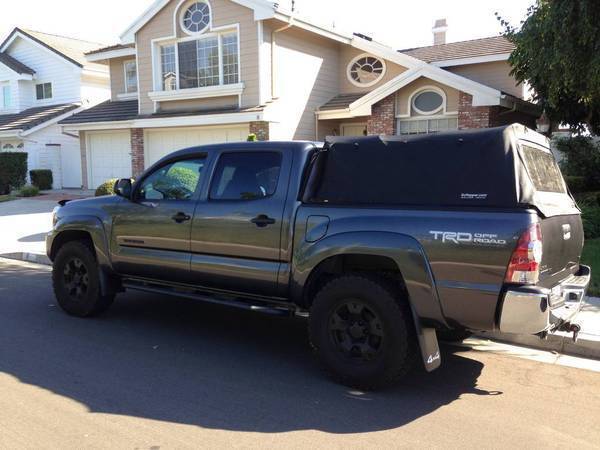 Quick fist mount under center console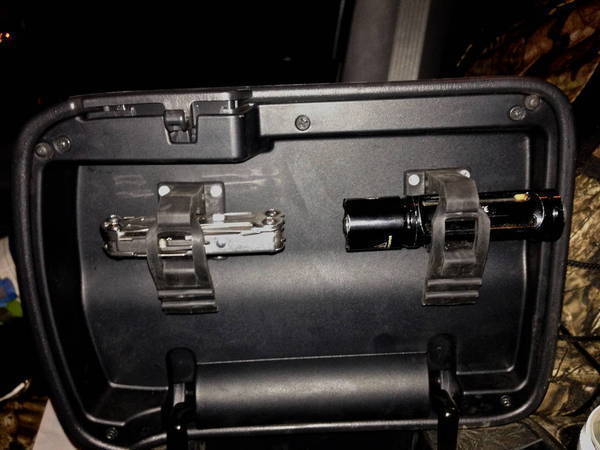 Hi-lift installed on Relentless Fab mounts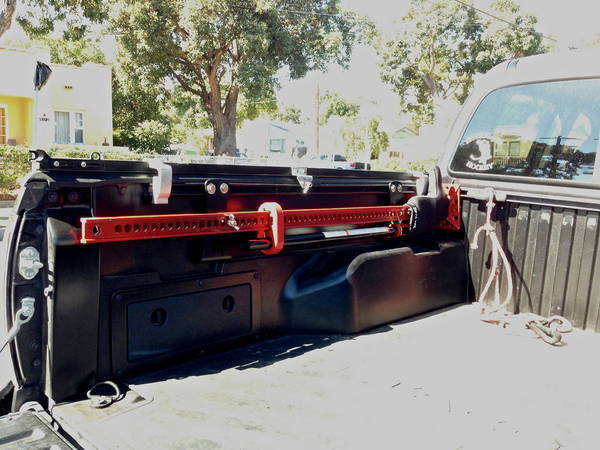 Heading up to Cerro Gordo ghost town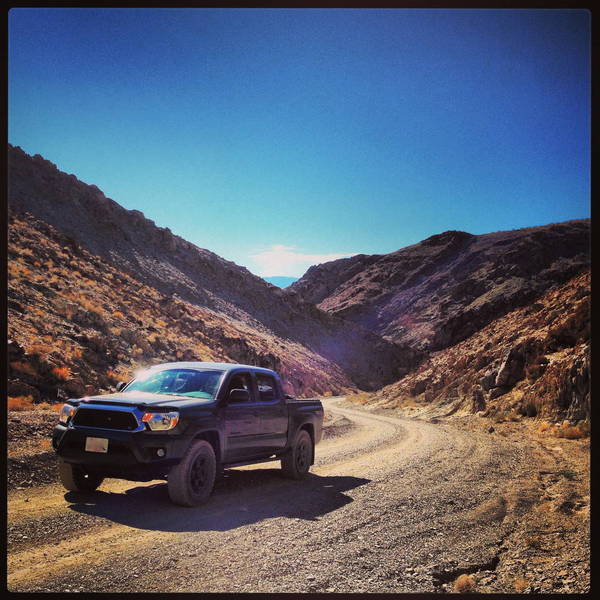 Installed Billy 5100s/887 coils in the front, ran out of time installing the rear AAL set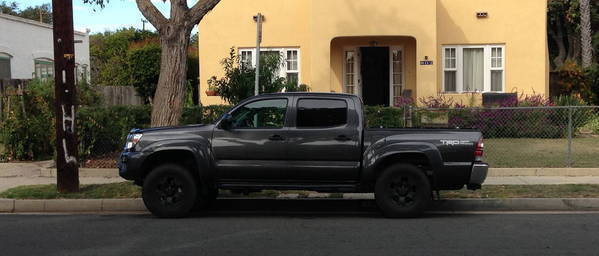 That's it for now….trying to save up money but it seems easier to spend on all these mods, damn TW! The community here is awesome and there are so many good looking' trucks. Couldn't be happier with my purchase, I've always wanted a Tacoma (used to drive a single cab long bed manual transmission 2002 Tundra so this is a HUGE upgrade for me). With this truck, I feel like there are so many new places to explore and I couldn't be more excited!